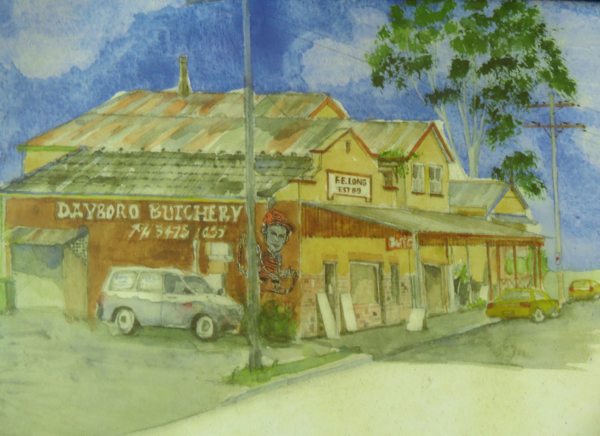 An old-fashioned country butchery is a beautiful thing, isn't it? Not so, admittedly, if you're vegetarian, but those who love their meat will love Scott Heathwood's butchery shop in the small south-east Queensland town of Dayboro. He bills himself as "The Famous Sausage Man" and has reputedly won awards for his sausages.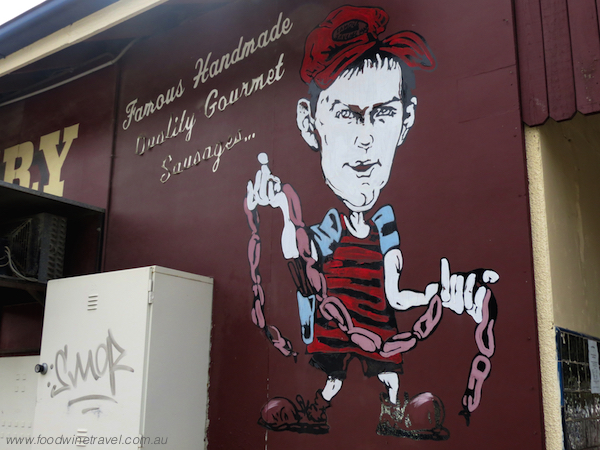 I couldn't find any references to what awards he's actually won but, nevertheless, it wouldn't surprise me that he's taken home some gongs, given the quality of the sausages we bought on the day we did the Dayboro Heritage Trail. I can't praise them enough. They have great flavour, very little fat and none of the rubbish that is often found in sausages.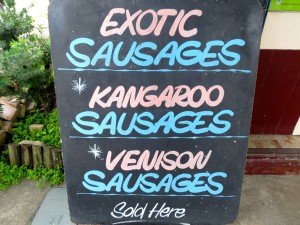 The butchery makes a huge range of flavours with around a dozen varieties on sale in the shop on any given day.
Chunky Beef, Red Wine & Garlic, Lamb and Rosemary, Pork & Wild Plum, Worcestershire & Pepper Venison, Kangaroo, Italian, Chicken and Mango, and Spicy Thai were among the varieties on offer. It was hard trying to narrow our selection down.
Stepping into the butchery is like stepping back in time, with its tiled walls, heavy door, blackboard specials and footpath awning. As well as the sausages, there's a huge range of other meats including all the regular cuts, Boerewors sausage, rabbit and even cheerios (known as cocktail franks elsewhere but proudly known in Queensland as cheerios).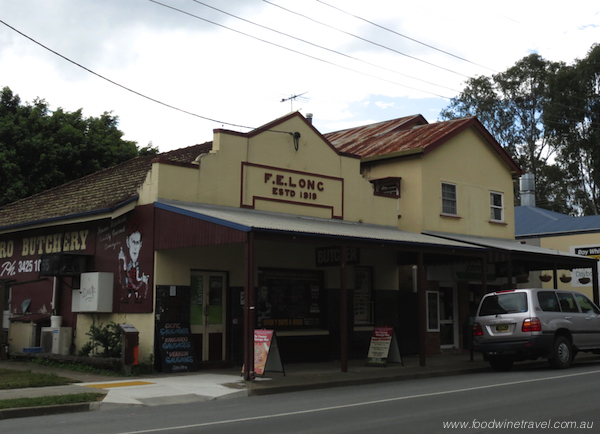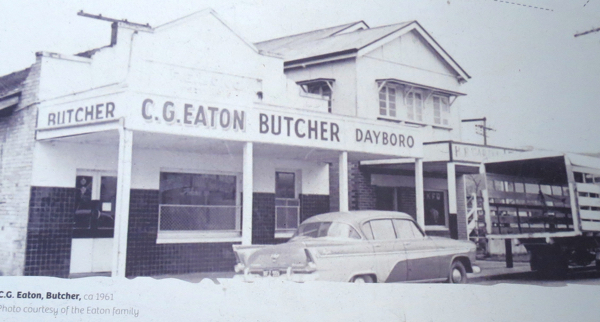 The Sausage Man is a regular at the Carseldine markets in Brisbane and was at the grand opening of the Red Hill Markets in Brisbane at the weekend. This means that city shoppers can stock up on the sausages without visiting Dayboro, but it would be a pity not to visit this quaint little town.
Fact File:
Dayboro Butchery
11 Williams Street,
Dayboro, Queensland, Australia
Tel: +61 7 3425 1055
You might also like: Walking The Dayboro Heritage Trail, Dayboro Day Festival, Dayboro Tea House, A Morning Tea To Beat All Morning Teas.