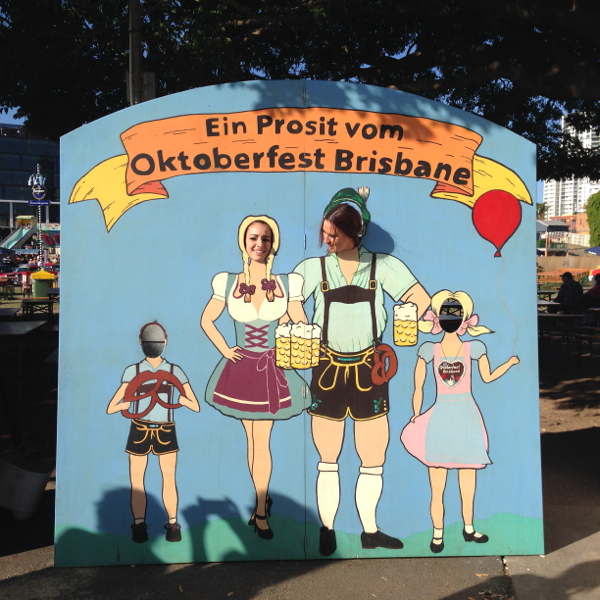 Last weekend we answered the call to embrace our inner German and popped into Oktoberfest at the Brisbane showgrounds. We'd been told it is one of the largest Oktoberfest celebrations outside of Germany and wanted to see what all the fuss was about.
It's been held in Brisbane since 2008 and has expanded to the point where it now attracts about 40,000 people over the six days of the festival (Fri, Sat & Sun over 2 weekends). We got there on the last Sunday afternoon but there was still plenty of thigh slapping, yodeling and beer flowing, and lots of people getting into the German spirit.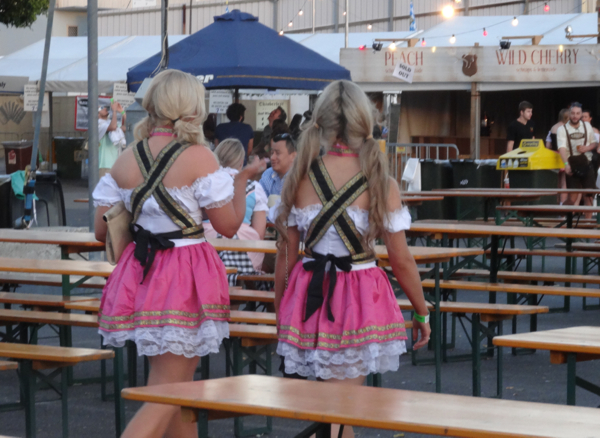 Many of the food stalls had sold out by the time we got there. There were still sausages and schnitzels available, but all the pork belly and pork knuckle dishes had gone. There's generally a great array of German fare including pretzels and desserts such as Black Forest cake, Bavarian cheesecake and apple strudel. The lesson here: don't leave it till the last minute!
It was a pleasure to meet passionate foodie, Emily Loo, an entrant in the 2014 MasterChef series. She was demonstrating her take on fusion cooking and later we had a chat about our shared philosophy on how food brings people and cultures together – well, as much of a chat as we could manage given that the volume in the Oktoberfest tent was pretty high once the Münchner Buam swung into action (they're a traditional Bavarian band flown in from Germany especially for the event).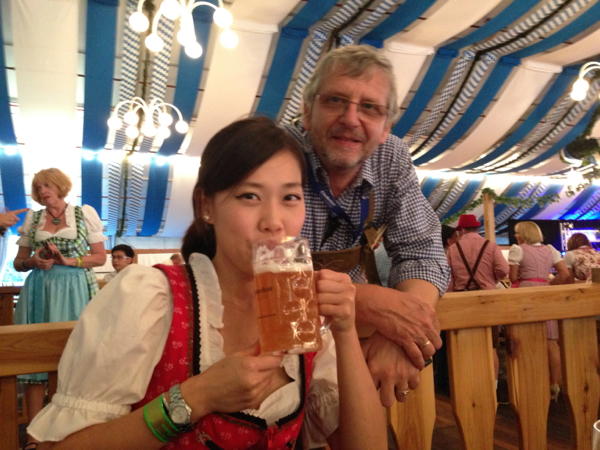 We also caught up with Oktoberfest director Reimer Moeller (pictured here with Emily). He's from one of the two Australian-German families that organize this massive event – what an incredible job they do in putting this event on for the people of Brisbane. They are proud to have raised more than $125,000 for Brisbane charity, Youngcare, since 2008.
Keep an eye out for next year's Oktoberfest, and in the meantime, here are some 2014 snapshots. Prost!
Related post:
Oktoberfest Brisbane
{ 2 comments }