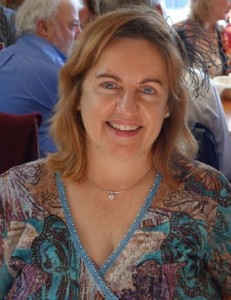 Christine Salins, Editor and Contributor
Christine had her first taste of the outside world at the age of two when she ventured under the stairs of the family home to eat dirt. She suffered a sprained arm as her mother tried to extract her, thus experiencing lesson 101 in the art of travel. Having cast the net wider, she has found the meals tastier and the destinations more interesting. Her quest for adventure has led to an outstanding career in journalism & travel writing that has taken her all over the world – read her full bio here. Christine is a member of the Australian Society of Travel Writers and a member of the International Food, Wine & Travel Writers Association. She has never tasted Coca-Cola.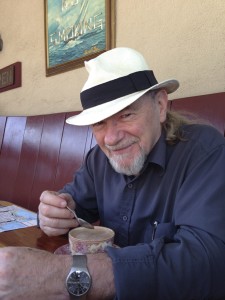 Maurie O'Connor, Contributor
Maurie would be happy to spend his life sitting at a table on Nevsky Prospect, St Petersburg, drinking coffee and watching the world go by. Instead, he's had a hugely rewarding career helping others lead happy and fulfilling lives. A member of the International Food, Wine & Travel Writers Association, he loves jazz, oysters, books and film in no particular order and is on a quest to visit as many jazz clubs and oyster festivals as he can while travelling the world in search of new adventures. Maurie has fond memories of growing  up in Sydney in the glare of Luna Park and the shadow of the Harbour Bridge, and still thinks Sydney is the most beautiful city in the world.
Listen to Christine and Maurie talk about their travel experiences on the Travel Writers Radio show on Melbourne station 87.8FM.
To contact one of us, drop us a line here…