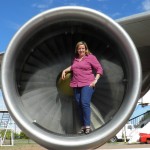 "Travelling makes one modest — you see what a tiny place you occupy in the world."
— Gustave Flaubert
After doing an Arts degree majoring in journalism, I worked for various Australian newspapers, including The Canberra Times, where I spent eight years editing and developing its popular Food & Wine section.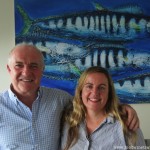 In 2003, I began freelancing on food, wine and travel, with my work appearing in a prestigious line-up of magazines and newspapers. I'm a regular contributor to Hospitality, a trade magazine, and PS News, an online publication with 120,000+ subscribers.
Below, you'll see a list of some of the publications my work has appeared in. I've been published in a number of books, including the NSW Good Pub Food Guide and Yesterday, Today and Tomorrow: The Best of Australian Food (which features my recipe for Salmon with Caramelised Onion and Tomato).
I'm particularly proud of my story, Morning Has Broken, which appears in Red Dust & Wanderlust, published by the Australian Society of Travel Writers. The story is very dear to my heart as it is written around my late mum and dad, the two people who gave me the greatest gifts – an inquiring mind, a love of travel and respect for my fellow man.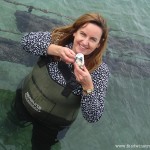 My mother was a very good home cook and my parents were always entertaining or opening our home to fellow travellers. My father was a train buff, and as you can see from the website we have dedicated to his memory, he travelled from a very young age.
We always had a steady stream of visitors from all over the world and if there's one thing I learnt from my parents' hospitality and from my own travels to more than 50 countries, it is that food is a wonderful recipe for world harmony. Gather people together around a table and all cultural and other barriers disappear.
Over the years, I've sharpened my cooking skills and enjoyed preparing food as much as writing about it. I want my food to have flavour and I like to know the provenance of my food, so I shop at farmers markets and patronise small businesses as much as I can.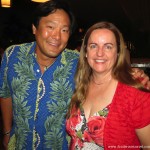 I love eating out and have enormous admiration for the talented chefs and winemakers who work hard to produce food and wine for our enjoyment. I realise that travelling and eating good food is a privilege that should not be taken lightly. We need to practise responsible travel and tread lightly on this earth to ensure a fairer distribution of its riches and to preserve it for future generations.
Declaration
On this site, you'll find my impressions of places at home and abroad, restaurant reviews and stories about people doing interesting things in the world of food and wine, recipes and wine tips, book reviews and listings of coming events.
You'll see the occasional article from guest contributors including baking queen and party planner extraordinaire, Alise, and my wonderful travelling companion and sous chef, Maurie. Many of the trips were taken at our own expense; others were hosted famils.
Some of the posts are about products or books that have been provided, but you can rest assured that they are always my honest opinions. Any advertising on the site is easily distinguishable.
At the bottom of the book reviews, you might find a link to an affiliate site and I must declare my interest here because I get a very small commission from these if you buy after clicking on the link.
Advertising and Commissions
If you would like to contact me about advertising opportunities, commission a story, send press information or purchase reprint rights for any of the stories or photographs on this site, I can be contacted at: christine (at) foodwinetravel.com.au
I welcome commissions for books and travel guides, magazines, newspapers and website content, and just to make sure that I haven't lost my sub-editor's touch, I occasionally edit government reports. It all helps to pay for my travel addiction.
Christine Salins
Member of:
Australian Society of Travel Writers
International Food, Wine & Travel Writers Association
Publications my work has appeared in include:
American Express Platinum magazine
Australian Good Taste
Australian Wine Selector
Chef's Special
Cruise Passenger
Gourmet Traveller Wine
Holidays for Couples
Lexus magazine
Morning Calm (Korean Air in-flight magazine)
My Planet
National Liquor News
Out There
Professional Life
Qantas in-flight magazine
Reader's Digest
Senior Traveller
Sunday Telegraph Escape section
The Canberra Times
Vacations & Travel
Your Life