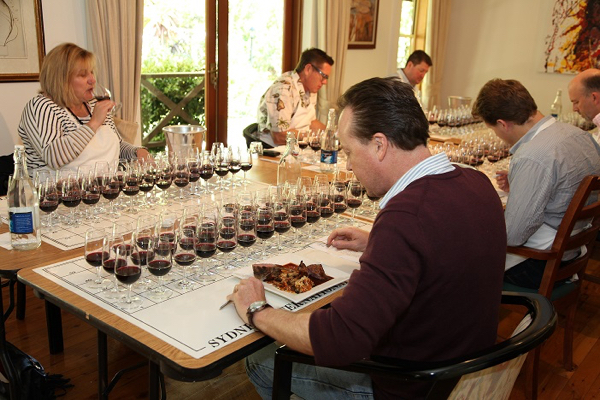 You might remember the stir that was created a few months ago when six cheap Aldi wines blitzed the Sydney International Wine Competition. "Australia's biggest wine snobs have sniffed, sipped and spat their way through more than 2000 wines — only to judge six bottles from Aldi as among the best the country has to offer," read the news reports.
It was the best publicity the discount supermarket chain could have wished for, and demand immediately went through the roof. A friend tried to buy the $4.99 Spanish Tempranillo, El Toro Macho, the next day in Sydney and the shelves were bare. According to the Aldi website, it is still out of stock.
Tell me I've been living under a rock but it wasn't until I heard the news reports that I realized Aldi sold wine. It's not a supermarket that I shop at regularly (not for any particular reason – it's just that I don't have loyalty to any supermarket chain, and I try to shop at markets wherever I can).
So while I probably should have known that Aldi was into the wine business like all the other big supermarkets, it wasn't something that had occurred to me. I'm wiser now. In order to know what all the fuss was about, I set about the task of tasting all six wines to see for myself whether they are really that good.
Wine judged with food
Before I get to the wines though, let's look at the Sydney International Wine Competition. Last year's was the 34th of this annual competition, attracting around 2000 wines from 10 countries, mostly from Australia and New Zealand but also from Italy, France, Spain, Portugal and the United States, as well as emerging wine-producing nations such as China and Thailand.
It's a unique competition because the wines are judged for technical correctness in the first round and then in a second round they are judged with food. This is a deliberate strategy to ensure that the results reflect the way most consumers drink wine – with food. It's a great leveller that works in Aldi's favour because it gives food-friendly wines like the Aldi ones a leg up against the big, tannic wines that a lot of judges love but which can be as moody and brooding as a difficult teenager.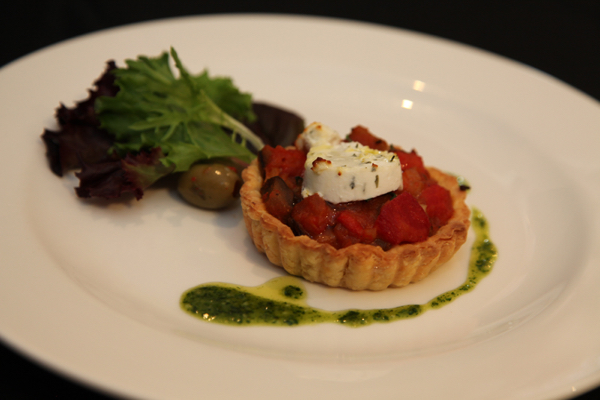 The 14 international and Australian judges on the judging panel had no idea of the identity or the prices of the wines they were judging. Competition convener Warren Mason says the merits of a wine are not always obvious until they are opened at the dinner table. "The bold are not always the most beautiful," he says.
Of the 2000 wines in the competition, 280 were awarded Top 100, Gold or Blue Gold (equivalent of silver) accolades. Of the six Aldi wines that snagged awards, only two cost more than $10 — perfect for anyone on a budget.
My take on the Aldi wines
El Toro Macho 2013 Tempranillo: This Spanish import was awarded Blue Gold (equivalent of a silver medal). It got a lot of the headlines and consequently has sold out. No doubt its $4.99 price tag had a part to play in that, but it gives plenty of bang for its buck. Savoury, even a little rustic, with generous fruit and bright berry notes, it's eminently drinkable. As is often the case, however, if you trade up a little you'll be richly rewarded.
The Pond 2013 South Eastern Australia Cabernet Sauvignon: Imagine a $6.99 wine making it into the Top 100. Yes, siree, it surely did! Gently aromatic, bright and juicy, it holds its own with peppered steak or a rich tomato-based pasta dish. This wine also won a silver medal at the 2014 Royal Melbourne Wine Show, adding to its kudos.
A C Byrne & Co 2013 McLaren Vale Shiraz: Rich and full-bodied with blackberry/blueberry notes, good complexity and a hint of chocolate and licorice as you'd expect from this South Australian region, this $9.99 wine was a Gold award winner.
A C Byrne & Co 2014 Semillon Sauvignon Blanc: Everything you'd expect from this classic Margaret River blend, this $9.99 wine was awarded Blue Gold and made it into the top 100. Crisp and delicate with tantalizing citrus, passionfruit and tropical fruit notes, it is herbaceous and refreshing with appealing minerality. An excellent summer quaffer.
Tudor 2013 Central Victorian Shiraz: My pick of the six. Elegant, silky and restrained with a touch of vanilla and spice, I'd happily pay more than the $12.99 asking price. The judges were enamoured too, awarding it two trophies – one for best red table wine of the competition and one for best lighter bodied dry red table wine. Blue Gold; in the top 100.
Champagne Veuve Monsigny Brut: This Premier Cru won the trophy for best sparkling wine of the competition, yet it carries a $29.99 price tag, teensy for an AOC Champagne. Fresh and full of finesse, it is made for Aldi by respected Champagne producer Charles Mignon. We enjoyed its subtle yeast and honey notes, its fine mousse and its deliciously long finish. Blue Gold; in the top 100.
Much of Aldi's wine success can apparently be attributed to buying director Jason Bowyer who, according to Mr Mason, has a "fantastic palate". It just goes to show that with the right commitment, affordable wines can still deliver the goods.
Taste the Sydney International Wine Competition winners
NSW South Coast's Coolangatta Estate produced the most decorated wine of the competition with three trophies for its Estate Grown Semillon 2006, including the trophy for best wine.
New Zealand Sauvignon Blanc and Pinot Noir wines dominated their classes, with Marlborough's St Clair Winery winning four trophies for its Sauvignon Blanc, semi-sweet Riesling, Shiraz and as joint winner of the Most Successful Winery of Competition trophy. Overall, however, Riesling and Semillon were the stars of the show.
All of the award winners can be tasted in an exhibition at the Menzies Hotel in Sydney on Saturday, February 7. Tickets to the 10am session cost $44; tickets to the 2pm session cost $55. Details: www.top100wines.com
Photos supplied by Sydney International Wine Competition. With thanks to Aldi for providing a sample of each of the six wines for tasting.