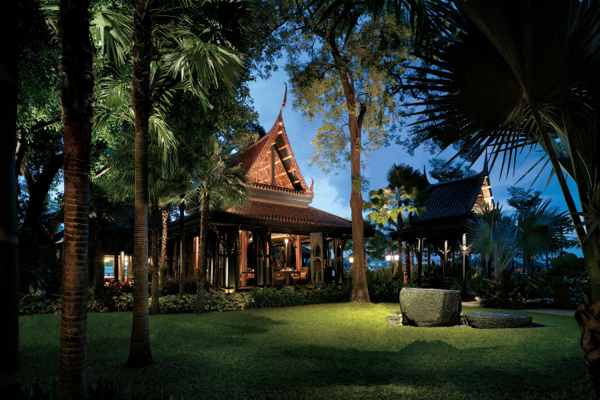 I'm going to whisk you away to Thailand with a Mojito cocktail that speaks to me of the Land of Smiles. It's the creation of Alex Huels, assistant director of food & beverage, and his team at the Shangri-La Hotel, Bangkok. They found their inspiration in the popular Thai soup, Tom Yum, and it's since become one of the hotel's signature cocktails.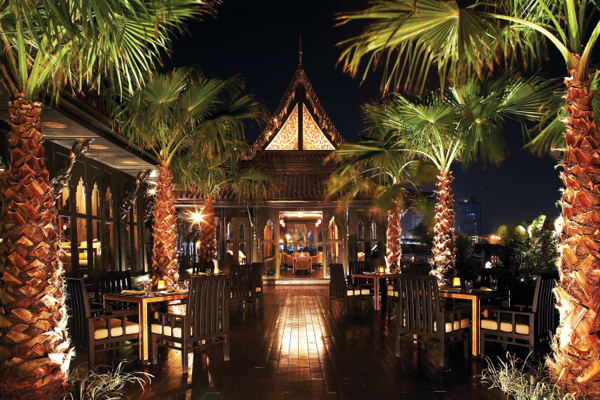 I enjoyed it before dinner at Salathip, a restaurant in the Shangri-La where executive chef Matthew Bennink elevates Thai food to high art. The Aussie chef uses local produce including pheasant and fruit and vegetables from the King's Project in Chiang Mai.
Bennink produced a great range of dishes for a "Paddy to Plate" familiarization tour that I did last week, and I particularly loved his Spicy Coconut Soup with Prawn Wontons that I wrote about in PS News this week. It looked so impressive served in a fresh coconut shell.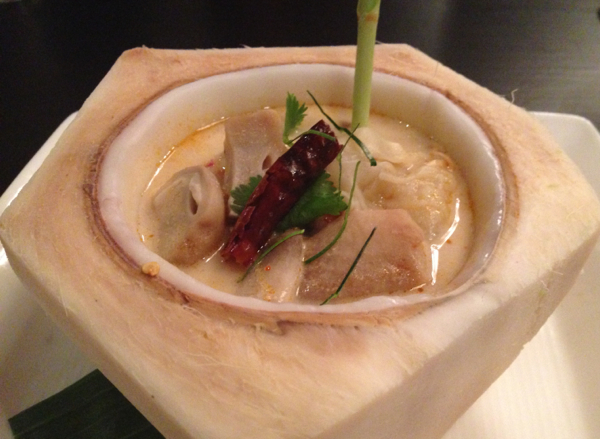 The epitome of Thai style, Salathip is in a pavilion overlooking the Chao Phraya River, with regular dance performances for a quick immersion into Thai culture, if the Tom Yum Mojito hasn't got you there already.

RECIPE FOR TOM YUM MOJITO COCKTAIL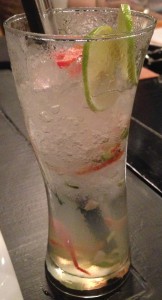 INGREDIENTS
40 ml Vodka infused with "tom yum" spices (see note below)
20 ml coconut rum (see note below)
15 ml freshly squeezed lime juice
10 ml freshly squeezed lemon juice
15 ml sugar syrup
Soda water as needed
1 stick of lemongrass
1 chilli
1 kaffir lime leaf
1 piece ginger
METHOD
Cut chilli, lime leaf and ginger into small pieces. Add all ingredients into a cocktail shaker.
Strain into highball glass filled with crushed ice. Top with soda water.
Garnish with the piece of lemongrass and a slice of chilli.
NOTE: Coconut rum is made by soaking coconut chunks in light rum for 3 to 4 weeks. Vodka infusion is made by soaking kaffir lime leaf, chilli, lemongrass and ginger for 5 days.
You might also like: Thailand Needs You; Bangkok Chinatown & Sam Pheng Market; Shangri-La Hotel Bangkok.
(Exterior photos supplied by Shangri-La Hotel Bangkok.)