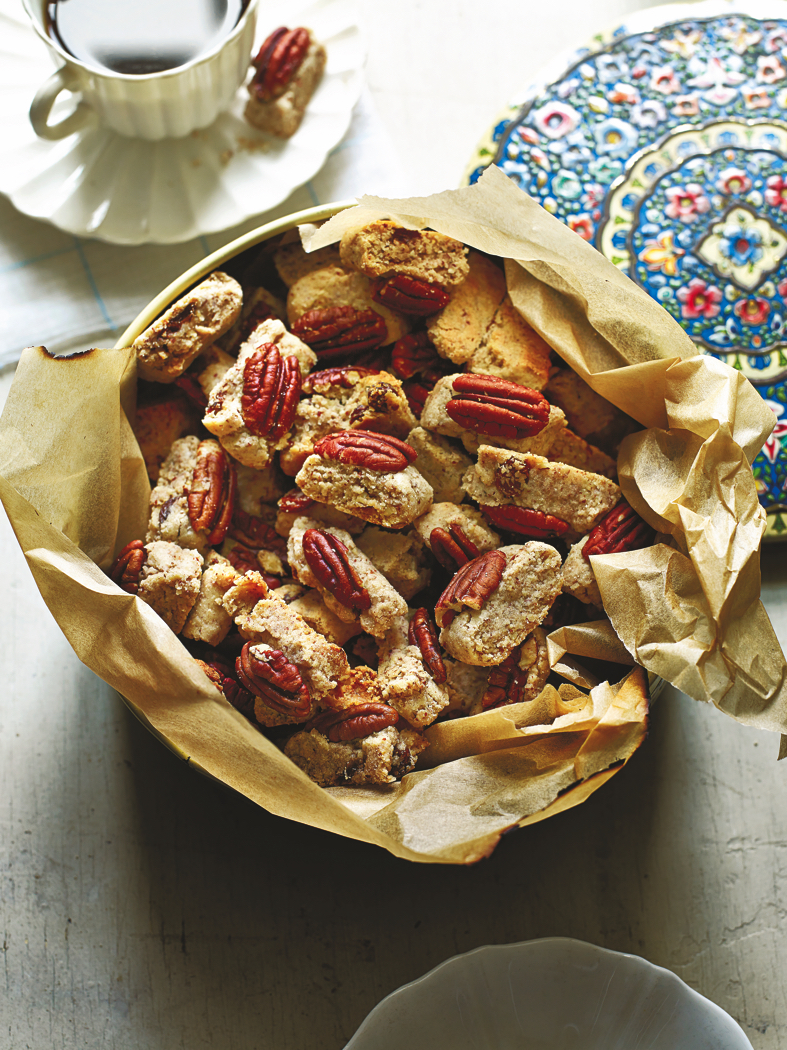 UK chef Olia Hercules says the Western vision of her native homeland, Ukraine, is of a country that is vast, grey and bleak. Yet the south of Ukraine is only an hour away from Turkey by air. "Our winters are mild, our summers long and hot, and our food a cornucopia of colour and flavour," she writes in Mamushka: Recipes From Ukraine & Beyond (Hachette Australia, $39.99).
Most people are probably equally misguided about the food. Certainly I would never have thought of Ukrainian food as having the diversity and delicious appeal that the recipes in this lovely book have. The broths, in particular, look amazing, and the Borshch with its beetroot matchsticks, meltingly soft meat and flavoursome vegetables puts Beetroot Broth in a totally new light.
The author relates a story where her uncle in Moscow is often asked by his Russian friends: "Is it true that Ukrainians eat borshch three times a day?" and his reply is always, "If you guys could make a proper Ukrainian borshch, you would get up at night to eat it."
Salivating over the recipe in Mamushka, I can see where he is coming from.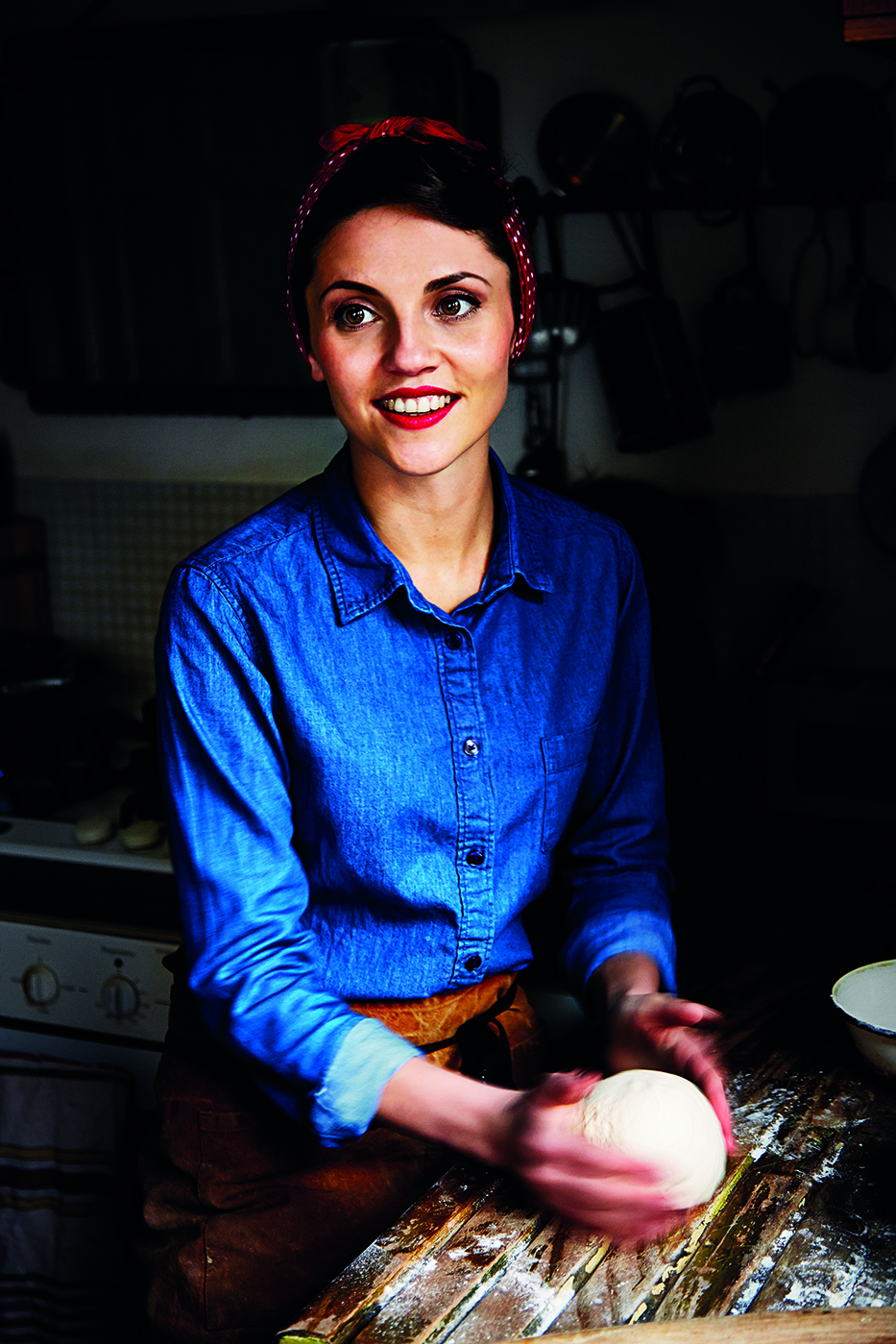 Hercules moved to London to study languages but soon found that her interest in food was more than just amateur. She trained as a chef at Leith's School of Food and Wine and kicked off her culinary career working at London's Union Market before landing her dream job as a chef de partie for Ottolenghi's.
She now works as a freelance chef, food stylist and recipe writer, and has taken great pride in producing a book that reflects the culinary treasures of her homeland. When she started the book, she thought of it as a journey into a little-known culinary quarter for people interested in extending their cultural horizons, but by the time she finished it, she realised it had universal appeal.
Luscious Cake Recipes
"There are light, summery dishes along with hearty dishes and broths that make you feel nourished just by inhaling their aroma. There are luscious cakes to titillate any dessert lover, and the fermenting and cheese-making recipes will interest the many permaculturalists out there. While some dishes will take time to prepare, others are gratifyingly quick."
The Tsar's Surf & Turf sounds intoxicating, the Grilled Vegetable "Caviar" intriguing and I'm definitely going to be making the Beetroot and Prune Salad which incorporates some of my favourite flavours.
The cakes and breads are truly divine, so I couldn't resist sharing one of the sweet treats from the book, Ukrainian biscotti, the perfect accompaniment to morning coffee. The author says her mother usually uses walnuts, but she prefers pecans. You could also use pistachios – they will add an incredible colour.
SUKHARYKY (UKRAINIAN BISCOTTI)
Makes about 40
150g (5oz) pecan nuts or walnut halves
1 egg yolk
60g (2 ¼ oz) caster sugar
75g (3oz) butter, softened
1 tablespoon rum (optional)
pinch of fine sea salt
50g (2oz) sultanas or ready-to-eat dried apricots, chopped
150g (5oz) plain flour, plus extra for dusting
½ tablespoon milk, to glaze
Line a baking sheet with silicone paper and set aside. Blitz half the nuts in a food processor until finely ground. Cut the rest of the nuts in half lengthways and set aside.
Mix the egg yolk, sugar, butter, rum (if using), blitzed nuts and salt together in a bowl, then mix in the dried fruit and flour. Knead the mixture in the bowl briefly – you should end up with a soft dough.
Flour your work surface lightly, divide the dough into 4 pieces and roll each piece into sausage shapes, 2.5cm (1 inch) in diameter. Flatten them slightly, then brush the tops with the milk. Arrange the reserved nuts vertically, side by side (like little soldiers), along the tops of each sausage. Push the nuts down ever so slightly to make sure they don't fall off. Carefully transfer the sausages to the prepared baking sheet, then chill in the refrigerator for 30–60 minutes.
Preheat the oven to 180°C/350°F/Gas Mark 4. Bake the sausage shapes for 15 minutes, then remove from the oven and carefully (don't burn your fingers) slice each sausage into 10–12 pieces. Lower the oven temperature to 150°C/300°F/Gas Mark 2 and bake the biscotti for a further 30 minutes, then switch the oven off and leave the biscotti inside to dry and cool. They will become crispy as they cool (but not hard).
Images were taken by Kris Kirkham and are from Mamushka by Olia Hercules, published by Hachette Australia. Hardback $39.99, e-book $19.99. Recipe and images reproduced with permission of Hachette Australia.
This post was originally published in PS News online.