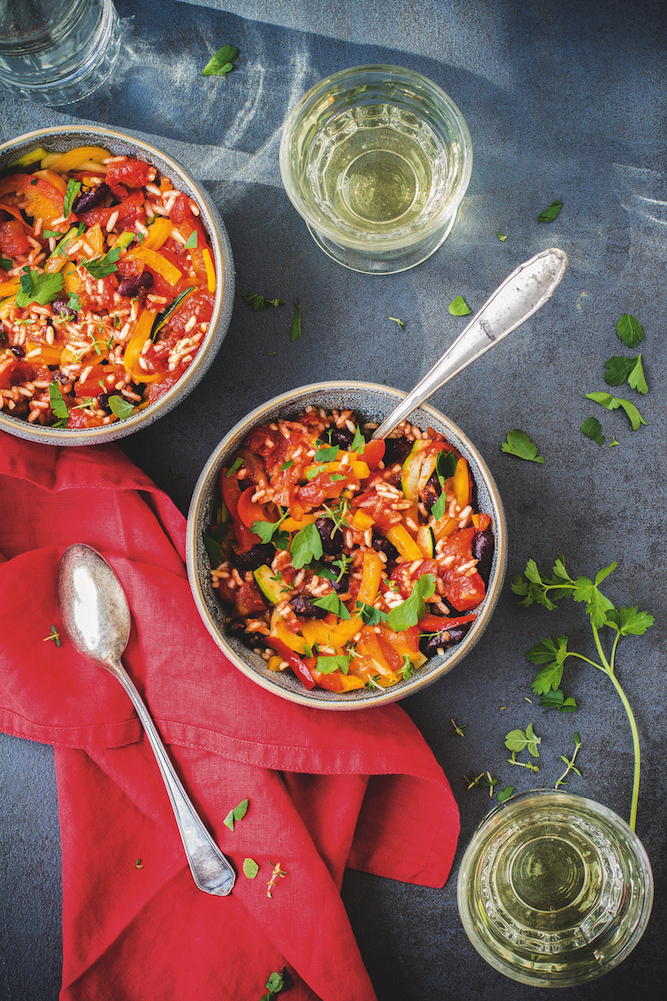 Duke Ellington's jazz classic, Take The A Train, is a hymn to New York's oldest subway, line A. It's also the inspiration for a new cookbook from New York devotees, Lisa Nieschlag and Lars Wentrup, who have used it to take readers on a tour of New York's culinary delights. New York: Capital of Food, published by Murdoch Books, reflects the melting pot of cultures that is the Big Apple.
In this lovely compendium, the authors present dishes and drinks that are popular in neighbourhoods around line A, from sweet treats found in the many coffee shops, to favourites from Little Italy and Chinatown, to drinks and snacks found in trendy rooftop bars, to dishes popular in restaurants from Upper West Side to Greenwich Village.
One of the world's great culinary destinations
Having recently been in New York and ridden on line A several times during our too-brief stay, this is a book that resonates with me for the way in which it brings one of the world's greatest culinary destinations into the home kitchen.
Start the day with something sweet, like a caramel roll such as you might find in a cosy coffee shop in Greenwich Village, then cook a warming corn chowder or a veggie jambalaya as per the recipe here. Whip up some Central Park picnic fare, and finish with a Long Island Iced Tea or a Cosmopolitan inspired by the city's trendy rooftop bars.
Nieschlag and Wentrup's earlier books, New York Christmas and New York Christmas Baking, are sumptuous offerings that make you want to hop onto the first plane to New York in winter. New York Capital of Food is part recipe book, part travel experience, and the combination of recipes, fabulous images and travel stories is further encouragement to put this wonderful city high on your wish list if you haven't been already.
Buy your copy of New York: Capital of Food from Book Depository now, with free delivery worldwide
VEGGIE JAMBALAYA
Jambalaya comes from the Cajun cuisine of the southern states of the U.S. This stew is traditionally made with rice, vegetables, chicken, seafood and chilli, but the authors have opted for a vegetarian version.
Serves 4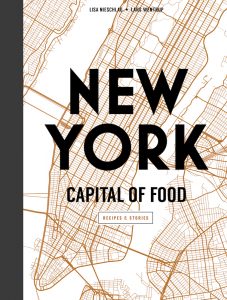 2 carrots
1 large onion
2 garlic cloves
2 sticks celery
1 green capsicum (pepper)
1 red capsicum (pepper)
1 yellow capsicum (pepper)
1 zucchini (courgette)
3 tablespoons canola oil
1½ teaspoons smoked paprika powder
½ teaspoon dried thyme
½ teaspoon dried oregano
1 bay leaf
800 ml (3¼ cups) vegetable stock
800 g (1 lb 12 oz) peeled tomatoes (from a tin)
100 g (3½ oz) kidney beans
Salt, freshly ground pepper
Cayenne pepper
Sugar
200 g (1 cup) long-grain rice
½ bunch parsley
Peel and finely dice the carrots and onion and mince the garlic. Wash and trim the celery. Halve lengthwise and slice into thin half-moon shapes. Deseed the capsicum, remove any white membrane and slice into bite-size strips. Wash and trim the zucchini, halve lengthwise and slice.
Heat the oil in a saucepan with a thick base. Add the onions and garlic and sweat for a few minutes until translucent. Stir in the carrots, celery and capsicum and fry briefly. Add the spices and dried herbs and fry briefly before deglazing with vegetable stock. Bring everything to a boil.
Meanwhile, remove the stem bases from the peeled tomatoes and dice the tomatoes coarsely. Rinse and drain the kidney beans. Add the beans and tomatoes to the saucepan and season everything well with salt, pepper, cayenne pepper and sugar.
Simmer the vegetables for about 5 minutes, then add the sliced zucchini and rice. Continue to simmer over low to medium heat for about 20 minutes, stirring frequently, until the rice is cooked al dente. Remove the bay leaf.
Meanwhile, rinse the parsley, shake off excess water and coarsely chop the leaves. Divide the jambalaya among plates and serve garnished with parsley.
Recipe and images from New York: Capital of Food, by Lisa Nieschlag and Lars Wentrup. Photography by Lisa Nieschlag and Julia Cawley. Published by Murdoch Books and reproduced with the publisher's permission.
This story originally appeared in PS News online.