Put on your stretchy pants if you are visiting Macao, because it has a truly exciting food scene that reflects more than four centuries of European and Asian co-existence. Ruled by Portugal from the 16th century until 1999, when it was returned to China as a Special Administration Region, Macao was designated a UNESCO Creative City of Gastronomy in 2017.
If you're wondering what this means, gastronomy in the eyes of UNESCO is less about a city's number of starred restaurants – although Macao does indeed have many outstanding restaurants – but is more about a city's culinary heritage and how it is being shared, sustainably, to benefit future generations.
Macao developed its unique cuisine as a result of Portuguese seafarers bringing back spices and ingredients from Africa, India and South-East Asia, which were blended with Portuguese recipes and local Chinese ingredients and cooking styles.
This uniquely Macanese cuisine is evident in everything from street food to neighbourhood restaurants and the finest establishments, giving travellers to Macao a smorgasbord of choice when eating out. Here are some experiences you won't want to miss when travelling to Macao.
---
Portuguese Egg Tarts | Lord Stow's Bakery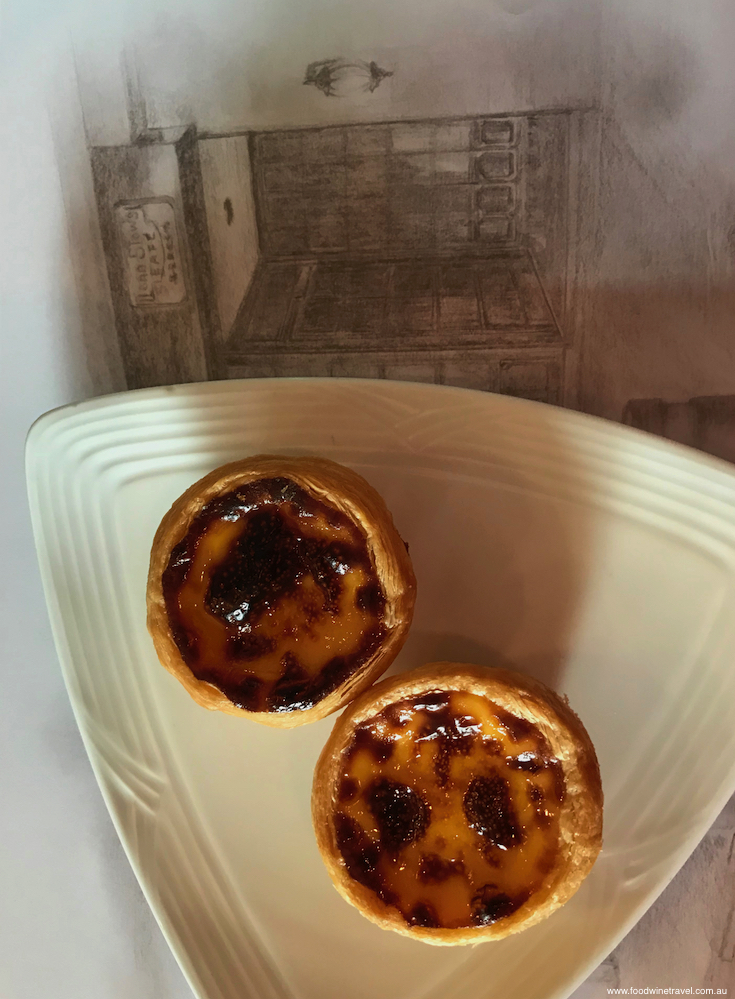 The Portuguese egg tarts at Lord Stow's Bakery are reason alone to hop on the first plane to Macao. The little pastries filled with egg custard and a burnt caramelised top are utterly divine. You'll see them in many places in Macao and the rest of Asia but it's fun to visit the original Lord Stow's Bakery which the late Andrew Stow opened on Coloane Island in 1989.
It was here that the Englishman, dubbed "Lord Stow" by his colleagues, perfected his recipe and sold them from a modest shop that still exists, around the corner from a more modern café where you can enjoy the tarts with other Macanese dishes and/or a surprisingly good coffee.
Coloane is a bit out of the way from the main tourist areas but linked by a causeway so you can get there by car or bus. Wandering its little old cobbled streets is like taking a step back in time. While you can and should enjoy the Portuguese egg tarts elsewhere in Macao, we can highly recommend a visit to the place where the craze started.
---
An Authentic Taste Of Portugal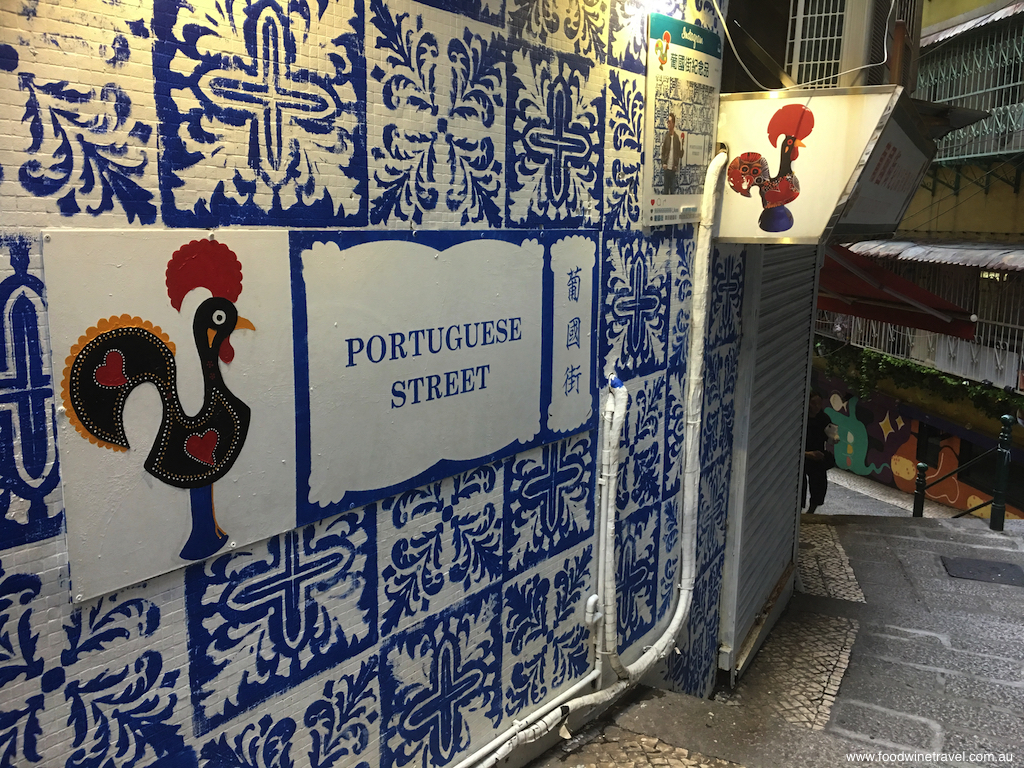 Numerous restaurants offer authentic Portuguese cuisine at very affordable prices, like grilled Portuguese sausage, grilled sardines, and one of the most favoured Portuguese dishes of all, roast suckling pig. The most common soup is Green Vegetable Soup, made with a cabbage base, boiled with various vegetables and Portuguese sausage.
Seafood dishes are also popular, like Fried Clams, Stuffed Squid and Portuguese-style Seafood Rice (some favour it made with tomato puree, others with cream).
Restaurants serving authentic Portuguese food are found all over Macao. You can find good ones in old Taipa village, which is within walking distance of the main casino strip. You can also find them in the streets and laneways off Senado Square and elsewhere in and around Macao's historic centre.
---
Melting Pot Of Flavours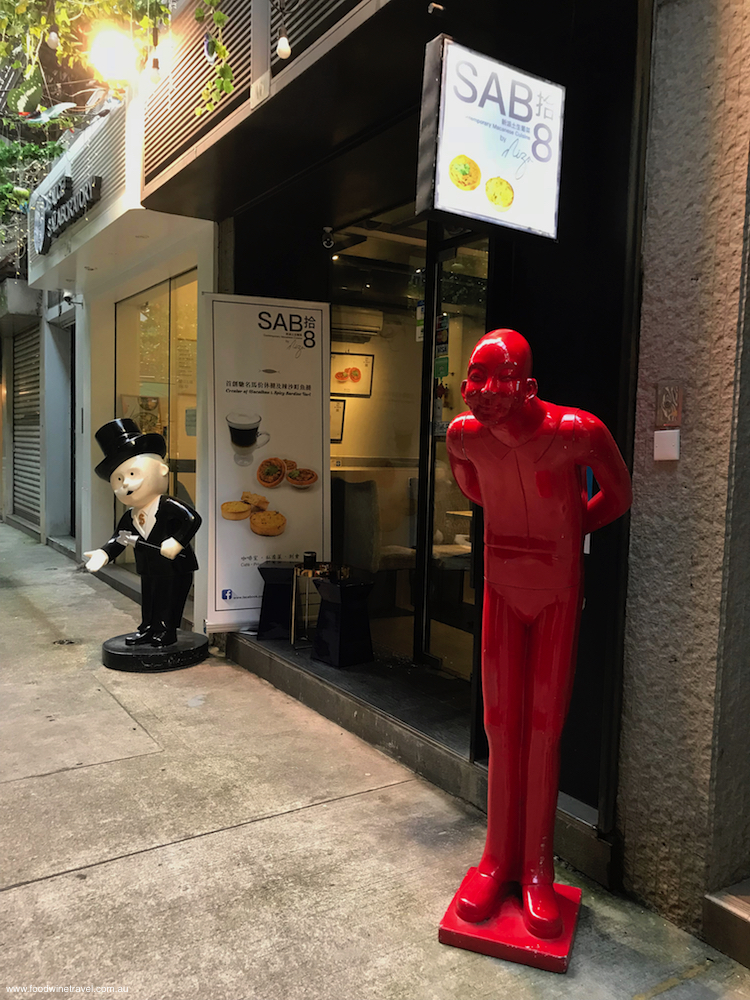 Like the charming old Portuguese restaurants, Macanese restaurants can be found all over Macao, serving the unique fusion of Portuguese, Asian and African flavours that define Macanese cuisine. One of the most classic dishes is African Chicken (grilled chicken topped with piri piri sauce), while Minchi is a national dish (minced pork and fried potatoes, with an egg on top).
Other specialities include spicy seafood curries, Crab Curry (mud crab with creamy coconut milk and spices) and Roast Duck Rice (duck on top of rice, garnished with Portuguese sausage and bacon, baked in the oven).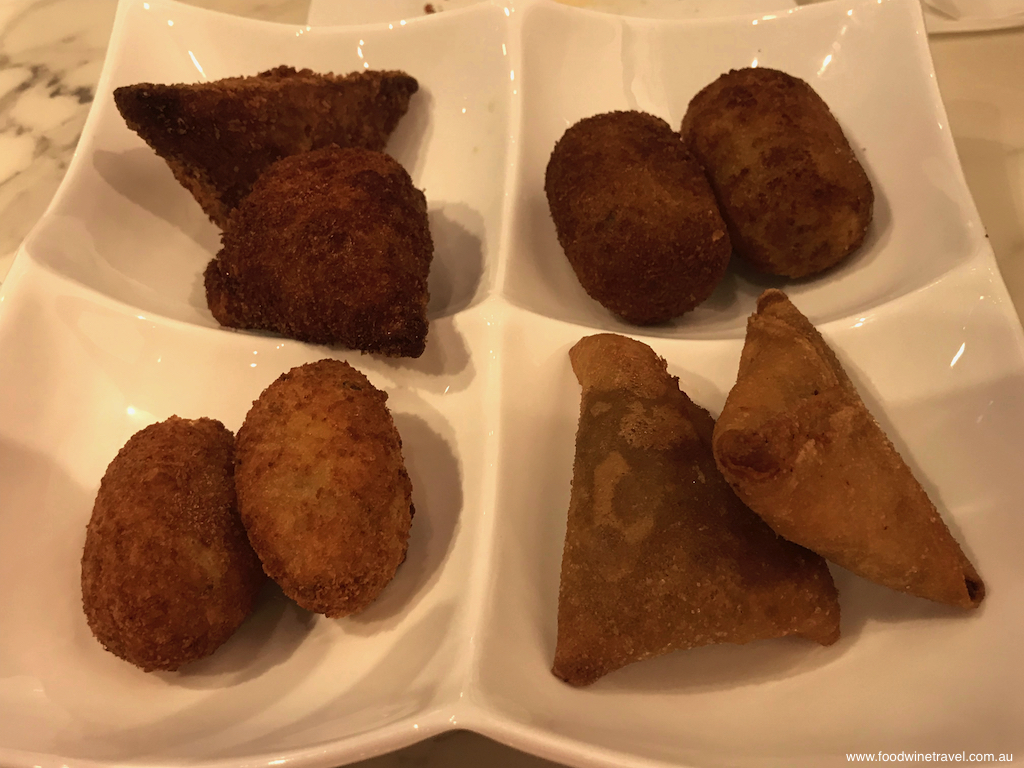 We stumbled across the lovely Café Sab 8 in the Patio de Chon San area, just southwest of the ruins of St. Paul in an area teeming with places to eat. Here, chef Sandra Niza Barros, a third-generation chef born and raised in Macao, serves traditional Macanese flavours with a modern twist.
We enjoyed Sab 8's snack platter with fried pork and shrimp cakes, fried bacalhau (codfish) balls, and spicy sardine samosas. The restaurant serves really interesting teas like Madeira wine tea, Caipirinha tea and Azores pineapple green tea, and on weekends only, you can order Portuguese-style suckling pig.
---
Awesome Desserts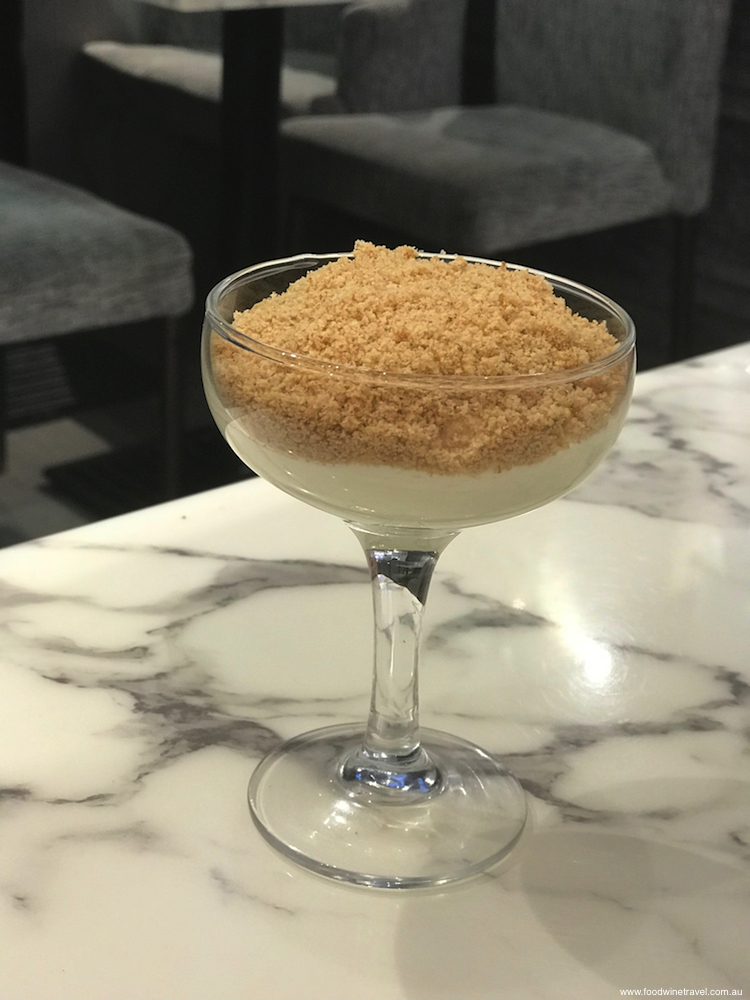 If you've got a sweet tooth, Macao is heaven. One of the most delicious desserts is the Portuguese Serradura, soft whipped cream with cookie crumbs layered on top. The quality varies widely so choose your restaurant wisely. We loved the Serradura that we had at Sab 8.
One of the most delicious Cantonese desserts is Chilled Mango and Sago Cream with Pomelo, which comes in a number of variations (some places add coconut milk for smoothness; others add sour fruits like pineapple to make it more refreshing). We can still taste the Chilled mango soup with sago pomelo and coconut icecream that we had at La Chine restaurant in The Parisian. Yum!
---
Excellent Cantonese Dishes and Chinese Dim Sum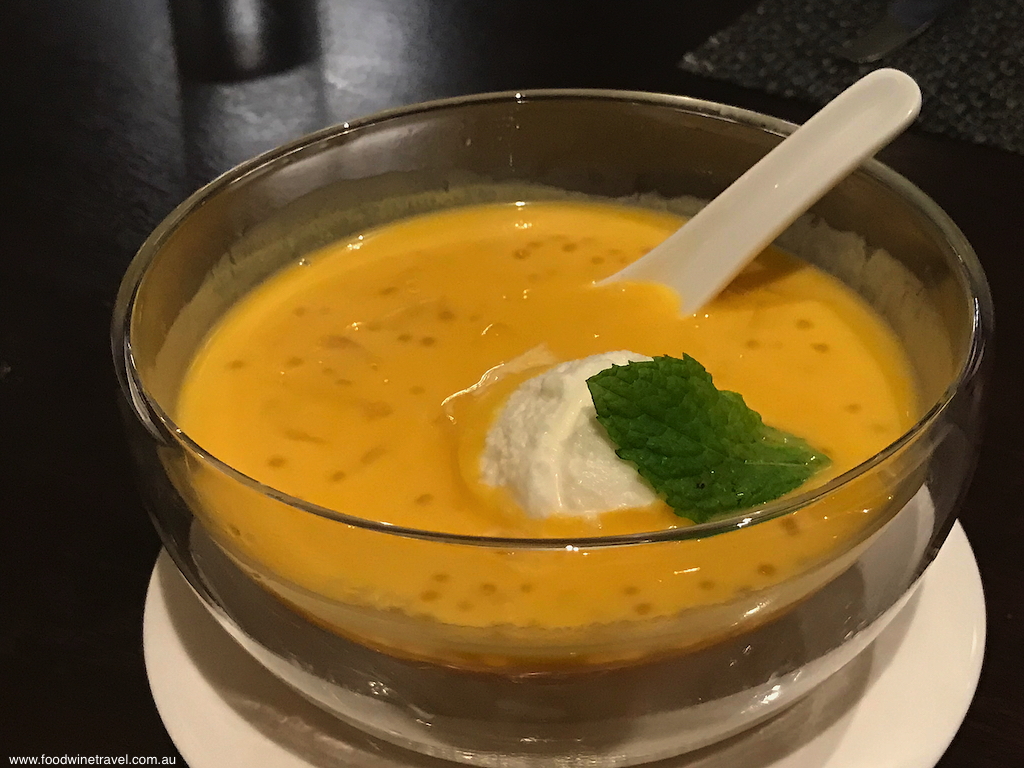 By virtue of its proximity, many of the Chinese dishes found in Macao are Cantonese. Steamed fish, abalone, barbecued pork, and roasted goose are among the specialities. If you love Chinese food, you will eat like a king here. Chinese dim sum are also popular. Who doesn't love steamed dumplings, steamed barbecued pork buns, and the like?
We had an exceptional meal at La Chine, which blends Chinese flavours and ingredients with European (and specifically French) touches. This is a nod to its location on the sixth floor of The Parisian Macao's Eiffel Tower – yes, Macao really does have an Eiffel Tower, Venetian gondolas and a soon-to-be London Big Ben. La Chine is a fine dining restaurant with panoramic views of the neon-lit Cotai Strip.
Among the exquisite dishes we enjoyed were Crab meat tartar with avocado and black vinegar caviar, Crispy roasted duck marinated in black pepper and mandarin peel; and Caramelized pineapple tart tatin with coconut icecream. La Chine does traditional roasted goose with 48 hours' notice.
---
Internationally Renowned Restaurants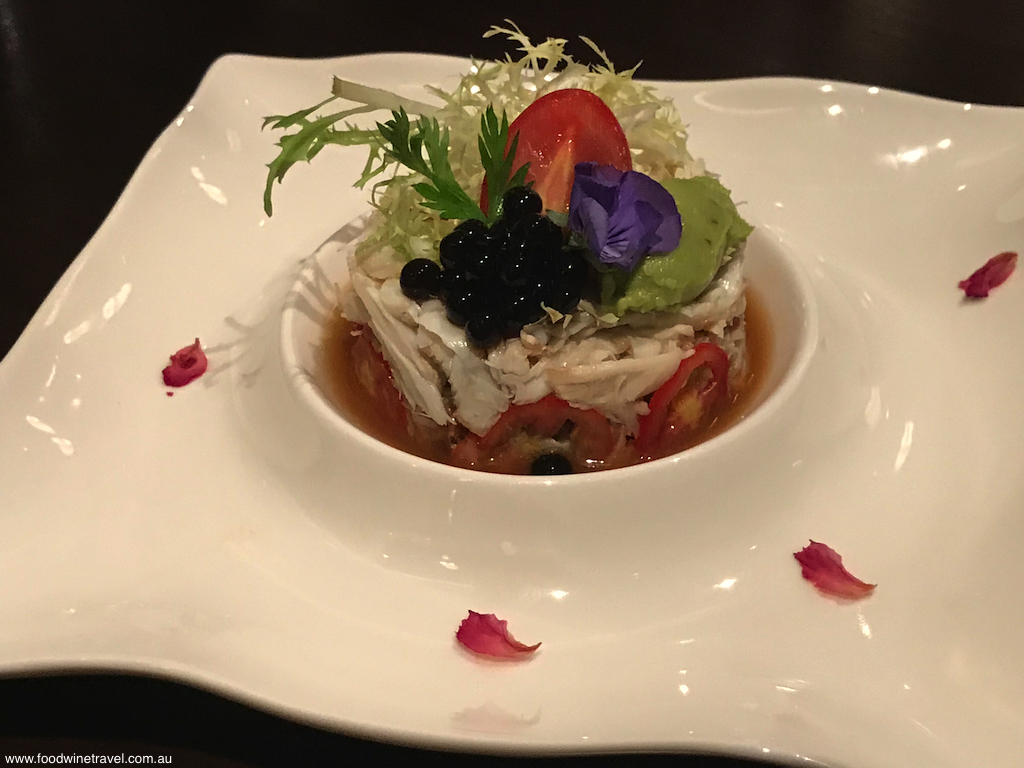 There's no doubt about it, Macao is now one of the world's culinary destinations, with an influx of celebrity chefs and renowned restaurant brands from around the world. Many of them can be found in the glittering hotel and casino precincts. It would take weeks to work your way through them all – if your budget allows.
---
Eat On The Streets Like A Local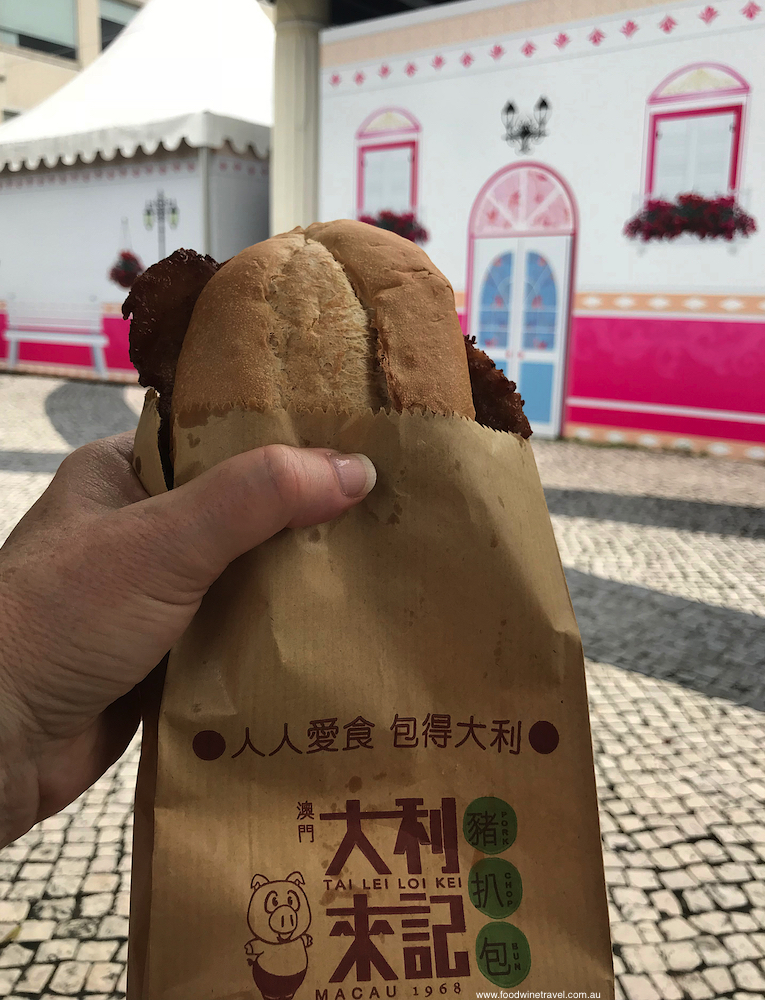 The real taste of Macao can be found in some of the terrific street food, at an old snack shop on the corner or in the alleyways of Taipa village and Macao's historic centre. Congee (porridge), fried snacks, skewers, jerky, wonton noodles, and pork chop buns are among snacks that are popular with the locals.
For the equivalent of a dollar or two, we bought pork chop buns from a very busy little shop in Taipa. The thickly sliced, charcoal-grilled pork is sandwiched between a crisply baked baguette, without vegetables or sauce.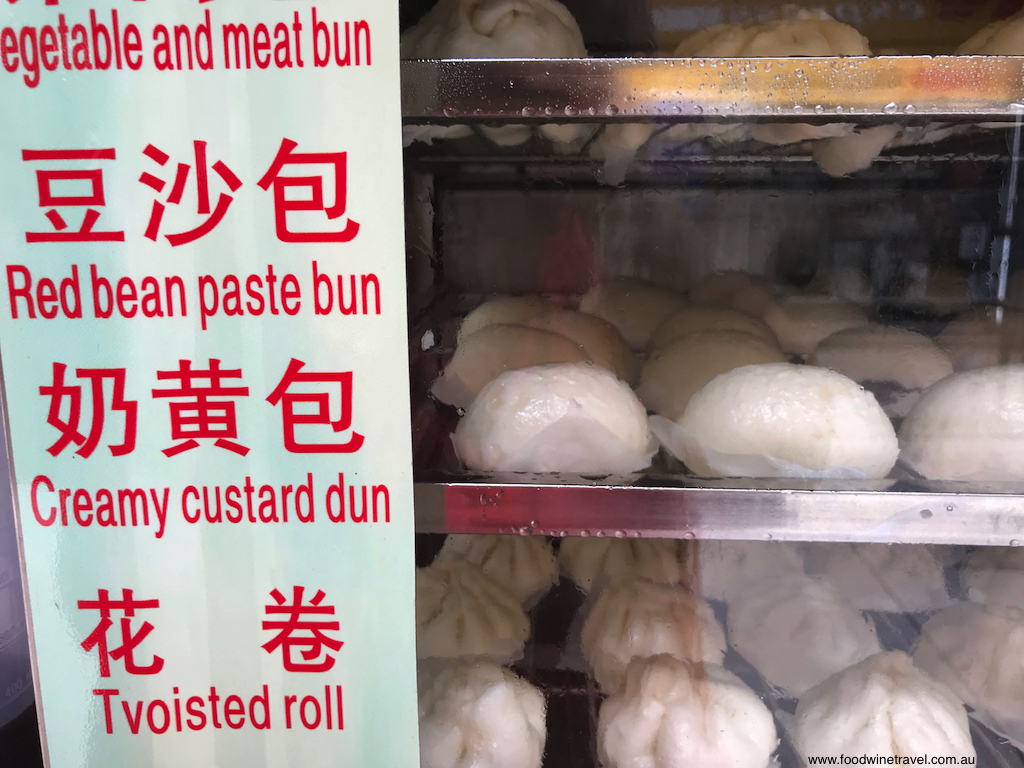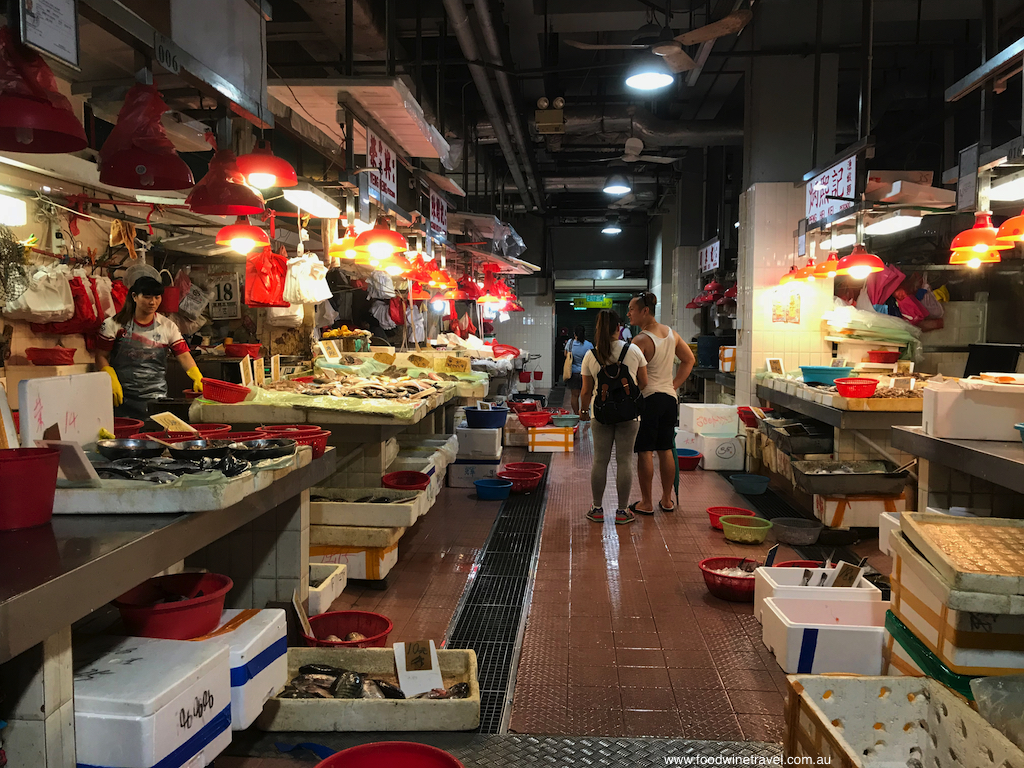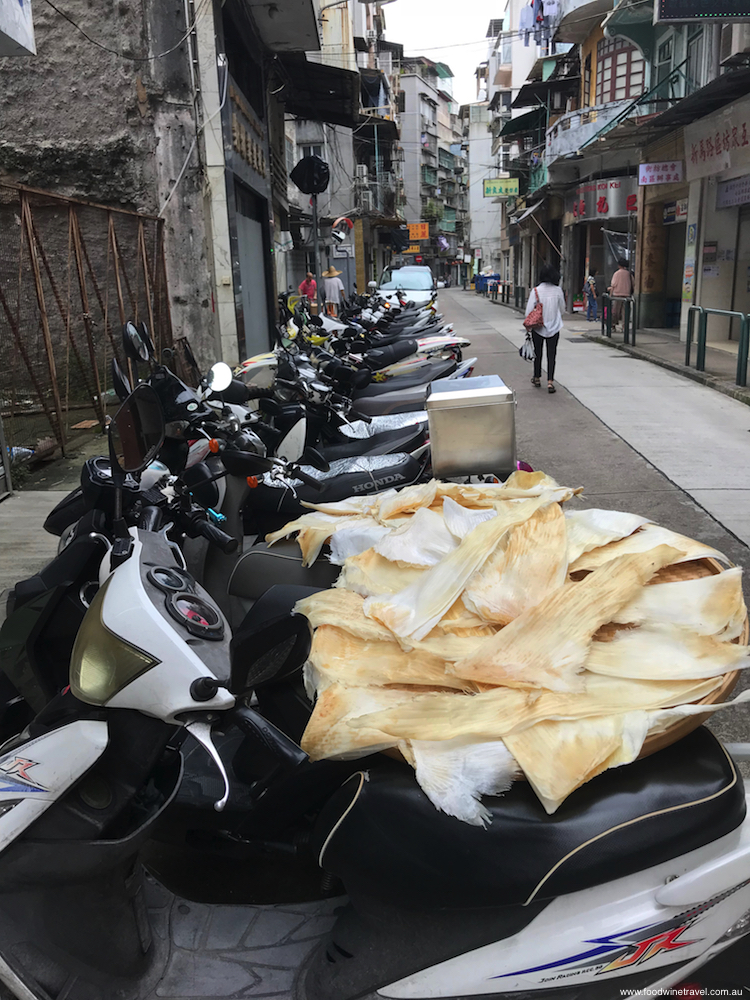 Pop into one of the markets to see the great array of fresh food for sale. And while you're walking in the old quarter, keep an eye out for bacalhau (codfish) drying in the sun.
---
Cookies For A Sweet Treat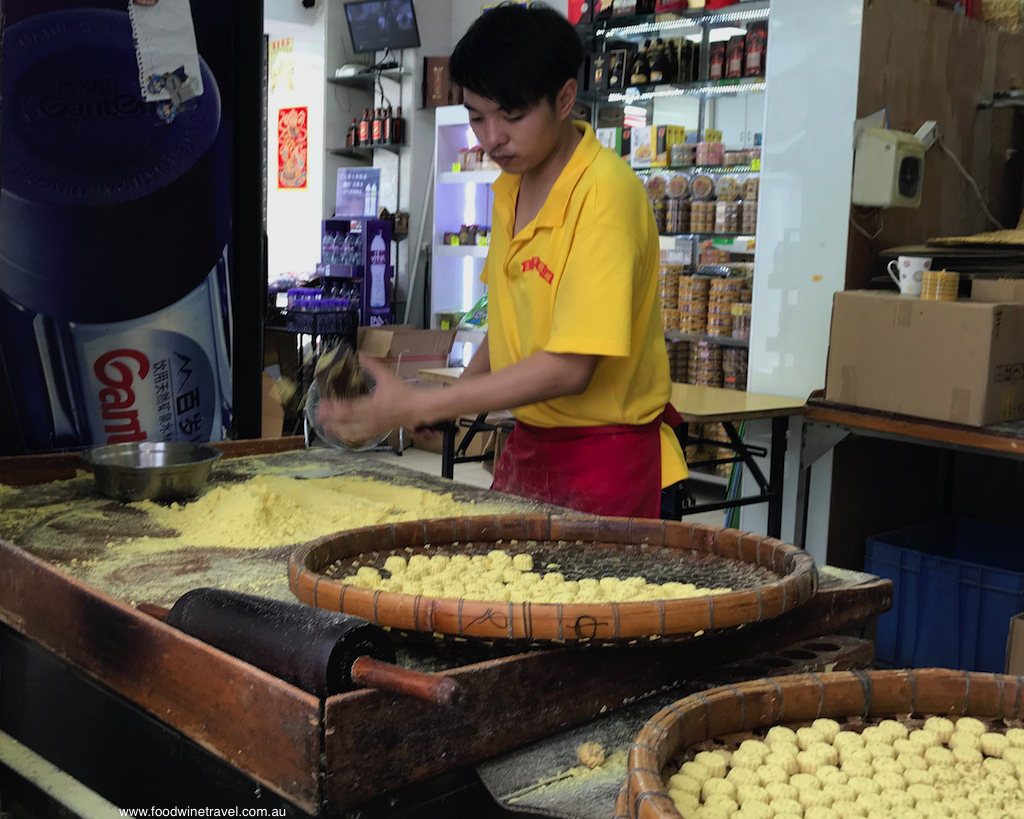 The aroma of freshly baked cookies fills the air thanks to a huge number of shops and bakeries selling almond cookies, egg puffs, peanut candy and other treats. One name you'll see everywhere is Koi Kei which has dozens of stores in Macau and some in Hong Kong as well. In some of the stores, you can watch the staff deftly turning out pastries and cookies. Koi Kei traces its roots back to a cart selling crunchy peanut and ginger candy, establishing its first shop in 1997 and its first overseas store in 2004.
---
Coco Legend and Lovers Lane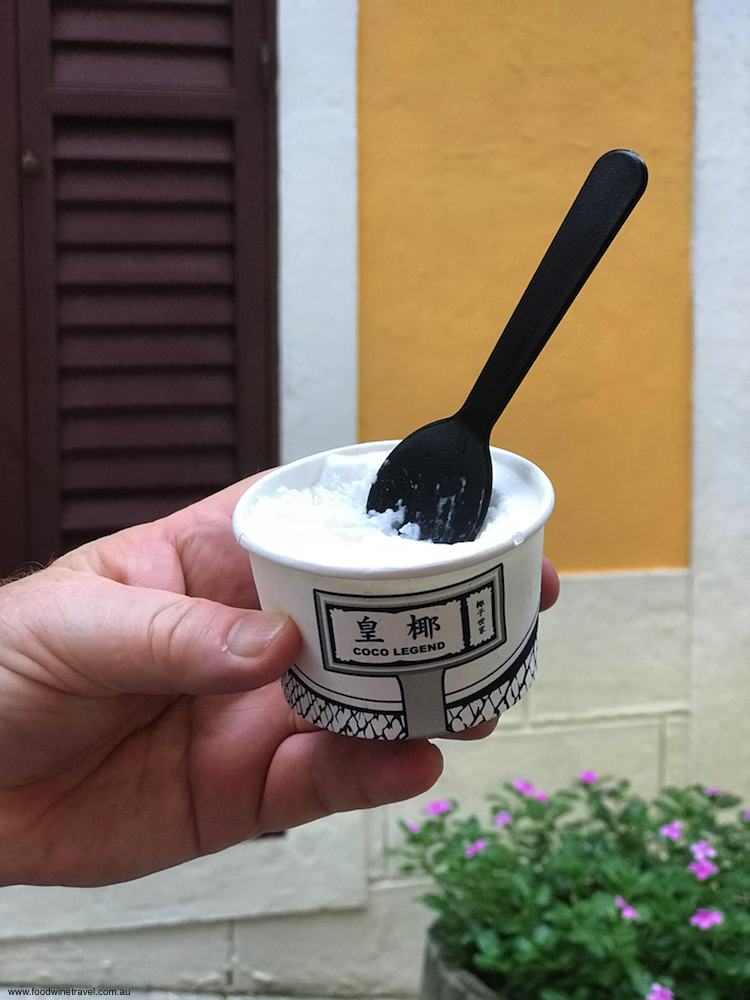 Travessa da Paixão is a very photogenic alley leading down from the ruins of Saint Paul. Dubbed "Lovers Lane", it has old colonial buildings decorated in pink, yellow and light green, making it a popular spot for Instagrammers. When you get to the bottom of the lane, you'll find Coco Legend, a hole-in-the-wall shop where the coconut icecream is legendary. The cabinets are adorned with photos of (presumably famous) people tucking into this delicious icecream. It's a sweet note on which to end our culinary journey through the streets of Macao.
More information: Macao Government Tourism Office, Tel: +61 (0)2 9264 1488, www.visitmacao.com.au