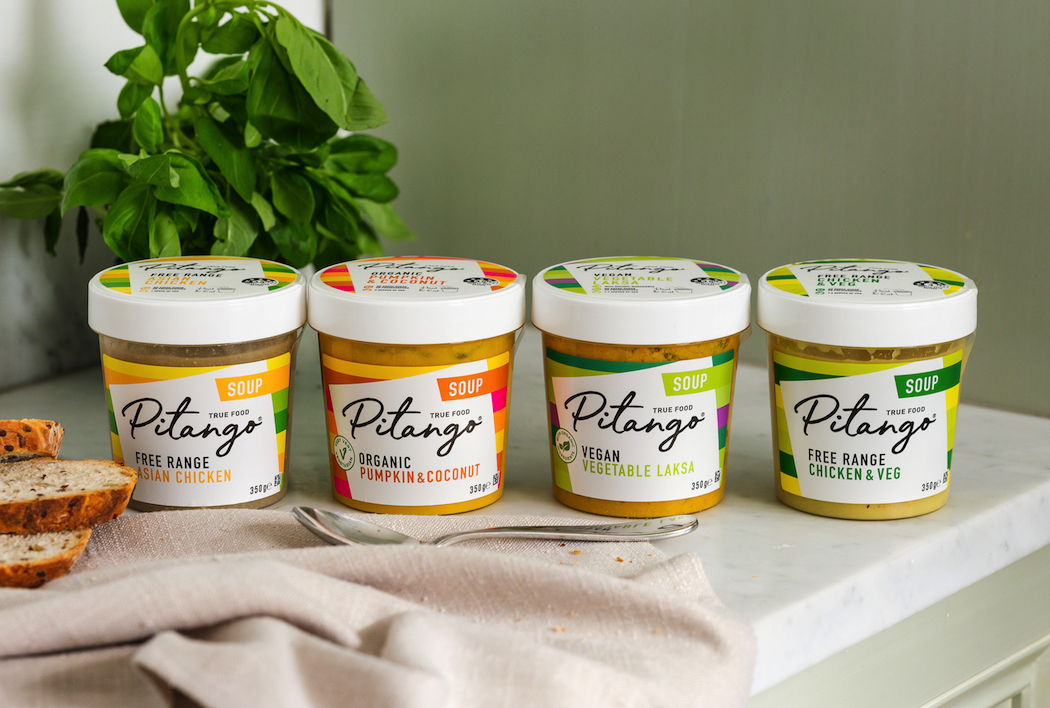 Generally, Maurie and I walk straight past ready-prepared soups and meals because we enjoy cooking and tend to make everything from scratch at home. But I'm not adverse to the occasional shortcut and when I saw that these Pitango products are made from organic vegetables and free-range meats, I was keen to give them a try.
I'm impressed because they really do taste like soups we cook ourselves. Made in New Zealand, each pot contains two serves of veg with no preservatives, artificial colours, flavours or added sugar. Pitango started as a small local business more than 20 years ago, and all these years later despite being a big business that exports to several countries, the soup stocks are still made from scratch every day in small batches. There's another nice aspect to them too. The screw-top single-serve pots can be re-used or recycled. There's a lot less guilt in consuming a product knowing that it's ethically packaged.
The pots are designed to be heated in the microwave, the whole process taking about 3 minutes, which makes them super convenient for a work lunch or mid-week dinner. There are four flavours: Organic Vegan Vegetable Laksa, Organic Pumpkin & Coconut Milk, Free-Range Asian Chicken, and Free-Range Chicken & Veg. Recommended price is $4 for a 350g pot; available from Coles, Harris Farm and other stores.
In My Kitchen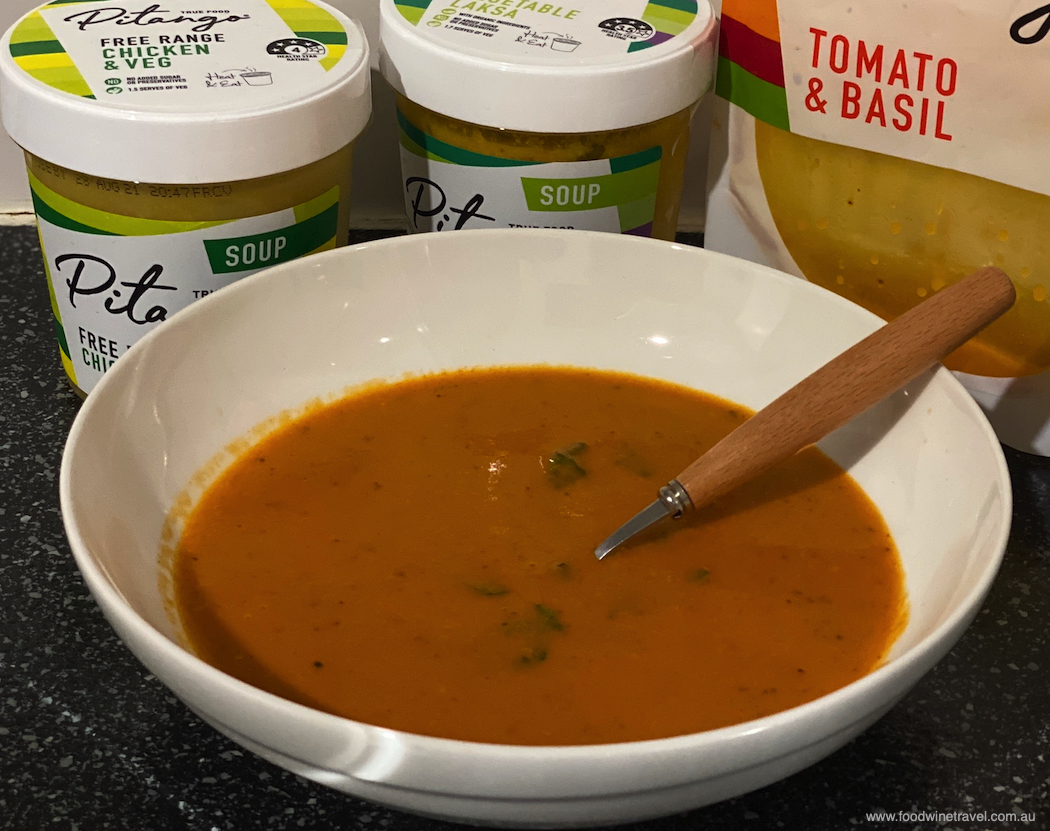 Pitango is still also doing its larger soup pouches. We tried the Tomato & Basil and enjoyed the good, robust flavours, adding some of our own fresh basil for extra zing. The Pitango website has a great suggestion for serving this tasty soup: pop a cherry tomato into a canapé glass, pour in some hot soup till ¾ full, add a small dollop of mascarpone, and garnish with a bite-sized crouton and sprig of fresh basil. You could swap out the mascarpone for fresh cream, and/or add a dash of balsamic vinegar to the tomatoes for extra tang and sweetness. Yum! This is a lovely quick appetizer to serve when entertaining.
Woolies shoppers should look out for another new range of soups, this lot from Strength Meals Co, in four flavours: Beef Pho, Chicken Laksa, Smokey Pea & Ham, and Creamy Pumpkin & Lentil. These high-protein soups are also very tasty and can be heated in minutes. They come in 400g pots, exclusive to Woolworths, recommended price $4.
Disclaimer: This is not a sponsored post, but we were given some samples of the products to try.