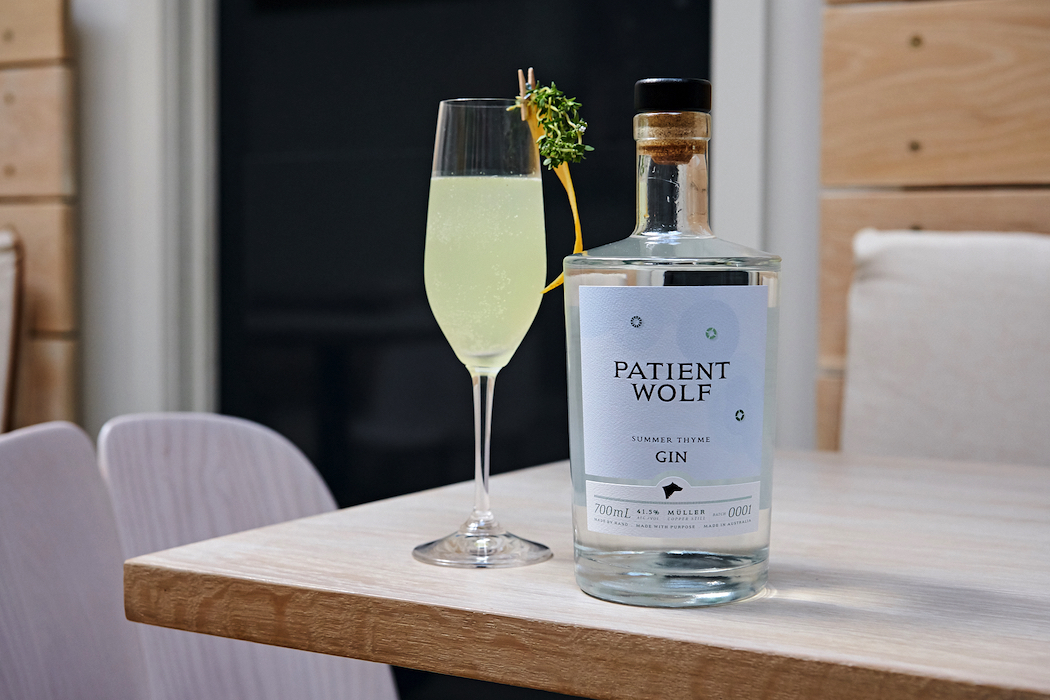 Patient Wolf's Summer Thyme Gin is made for sunny days and balmy nights. Bright and lively with fresh thyme, lemon, pine/juniper and light floral notes, it can be enjoyed on ice, with tonic or in cocktails like this refreshing summer sipper.
Summer 75 Spritz
45ml Patient Wolf Summer Thyme
30ml lemon juice
15ml sugar syrup
Sparkling wine
Fresh thyme/lemon peel
Add ingredients and fresh thyme to a highball glass. Add ice and top with sparkling wine. Garnish with thyme sprig and lemon peel.
Recipe and image courtesy of Patient Wolf Distillery Co.