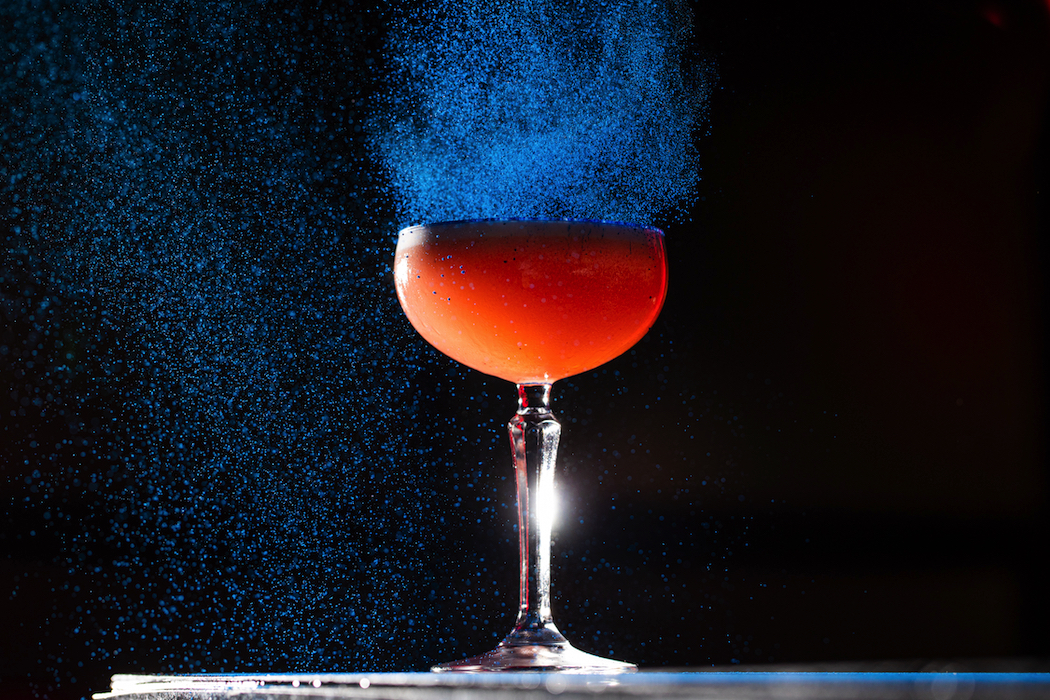 While you're enjoying the spectacle of Vivid Sydney, make sure you pop into QT Sydney for a late-night libation in their sassy Gowings bar and restaurant. The hotel has created four amazing cocktails that take the experience to the next level.
Designed to evoke the inner scientist, the Mai Mai comes in three individual glass test tubes so you can play elixir mixer with lemongrass-infused vodka, ginger, butterfly pea and citrus, and watch the drink change colour from a deep-ocean blue to regal purple.
Served in a glass made of solid ice, Blue Eyes takes the chill of the night to luxe levels. Bulldog Gin, vanilla kumquat syrup, blue curacao, caper brine, citrus, and smoky orange bitters are muddled and poured over Bare Bones Ice. A dusting of caper berry, flower and chilli powder brings a punch to each delicately sweet and salty sip.
Inspired by the lights and colours of Sydney, My Pink Lady is a flutter of the brightest blue spirulina, SKYY Vodka, fresh lemon, orgeat, pineapple, cranberry and sage. Rosearita, meanwhile, is equal parts fragrant, tart and sweet, offering a floral pirouette of Espolon tequila blanco, rose, lime and Crème de Violette, adorned with a fresh red, rose petal.
The Vivid Sydney cocktails are available until June 17 and cost $22.
Read our post here for details of Vivid Sydney's exciting new food program.