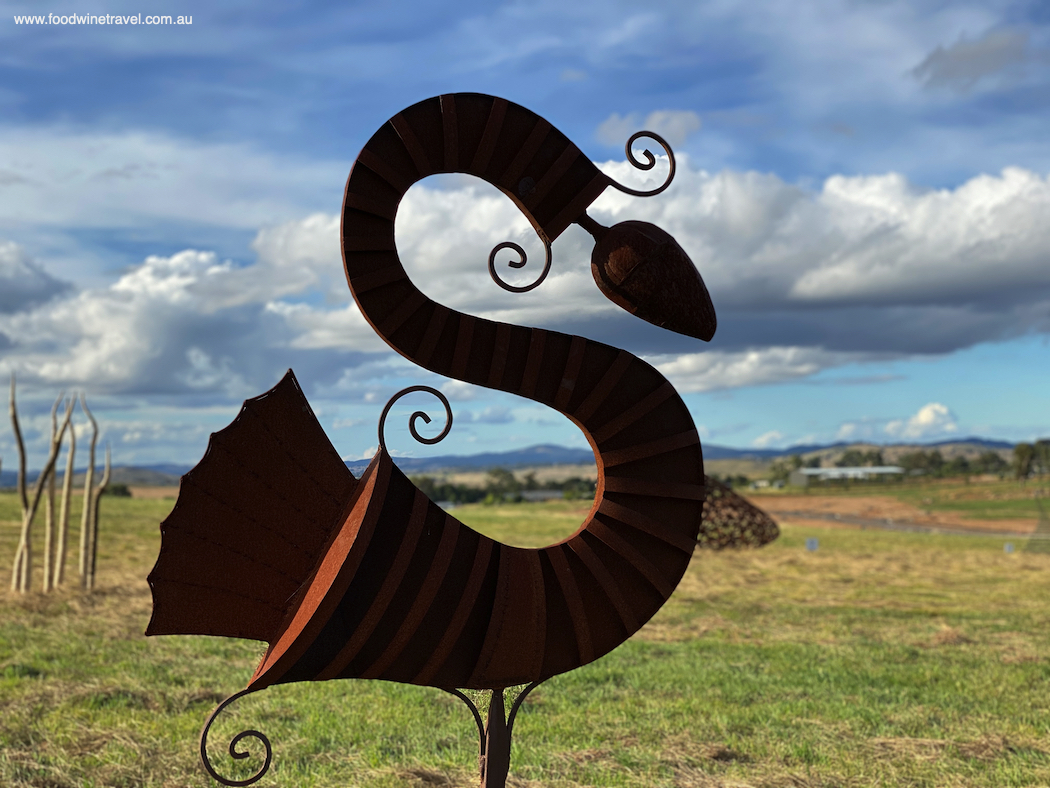 The Shaw family, owners of Shaw Vineyard Estate, are great supporters of the arts. That's clear from the striking works of art that feature in their cellar door at Murrumbateman, NSW. It's also evident in [email protected], a biennial exhibition that is currently taking place in the rolling paddocks around their beautiful vineyard.
Featuring sculptures by local and internationally renowned artists, the exhibition opened last Friday and will continue until March 20. It's a stunning location and makes for a great family-friendly and dog-friendly (on leash) day out.
For a small entry fee, visitors can wander in the paddocks, exploring the artworks at their own pace in an open, uncrowded environment. It's especially lovely on autumn days like today.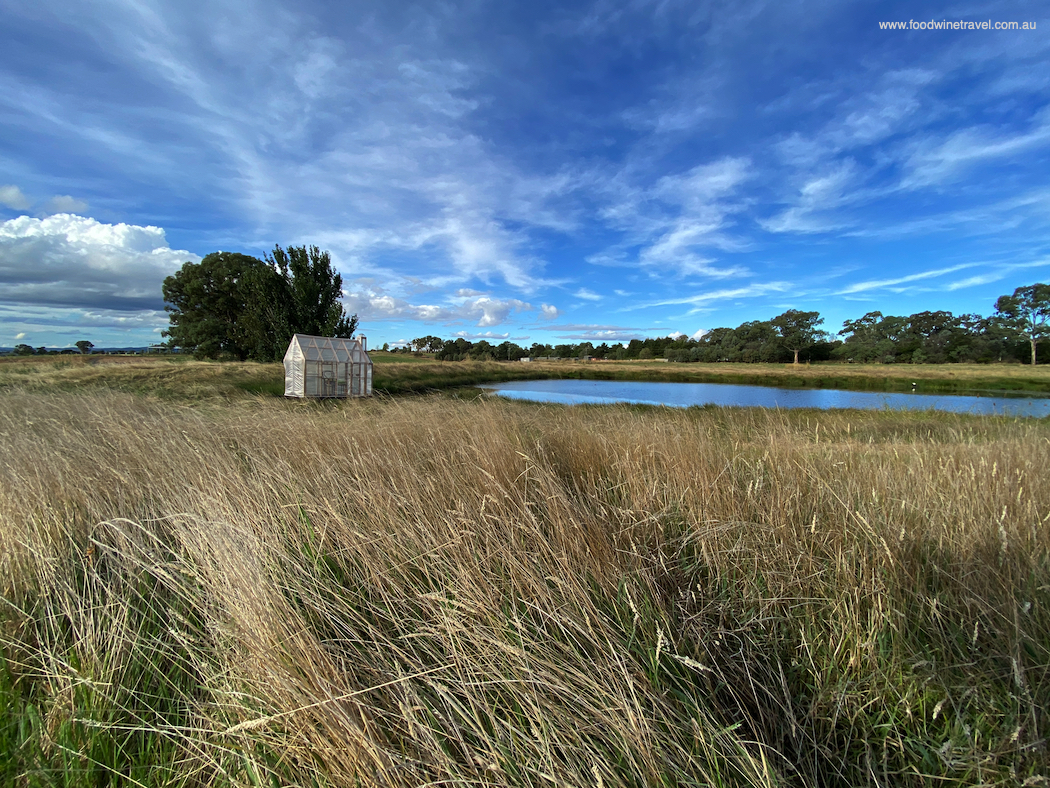 Belco Arts partnered with Shaw Wines to provide the expertise and support for the exhibition, which attracted 60 entries from 49 artists. As well as offering an opportunity for well-known and emerging artists from all over Australia to showcase their works on a larger scale, the exhibition awarded more than $65,000 in funding and prize money.
Shaw Wines sponsored the $15,000 main prize, the [email protected] award, which went to Sally Adair for best large work. Her sculpture, Widow, a fortress of charred wood, was created in response to the threatening and chaotic environmental circumstances of 2020.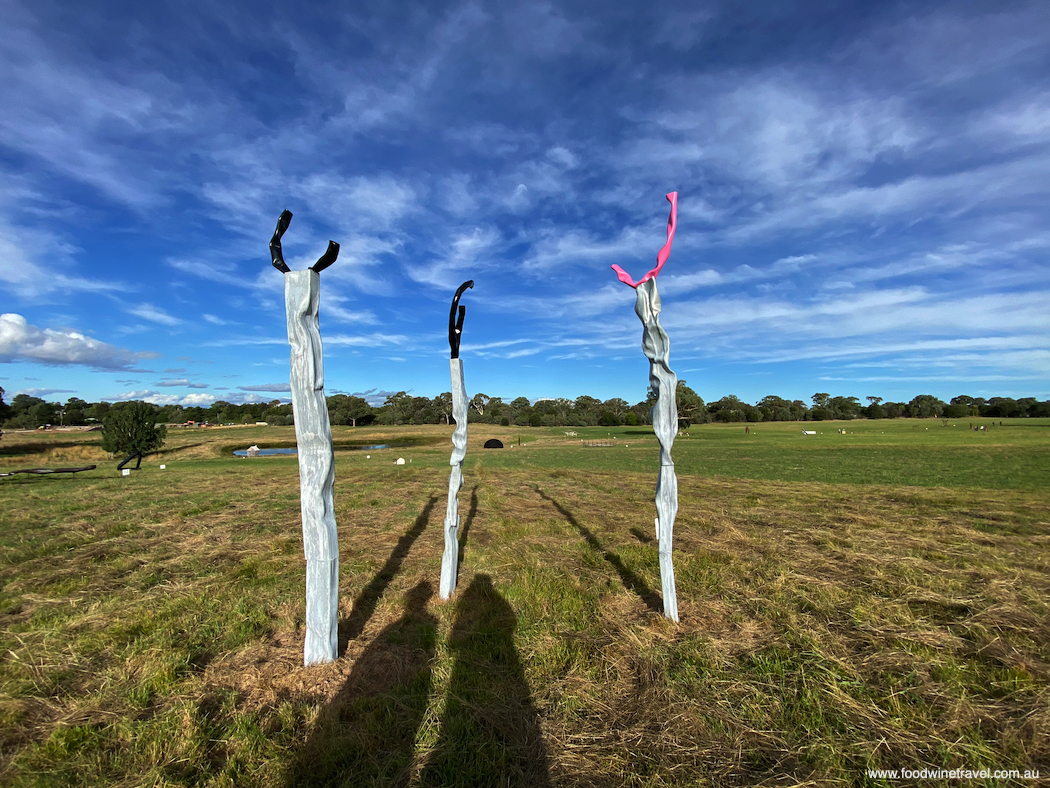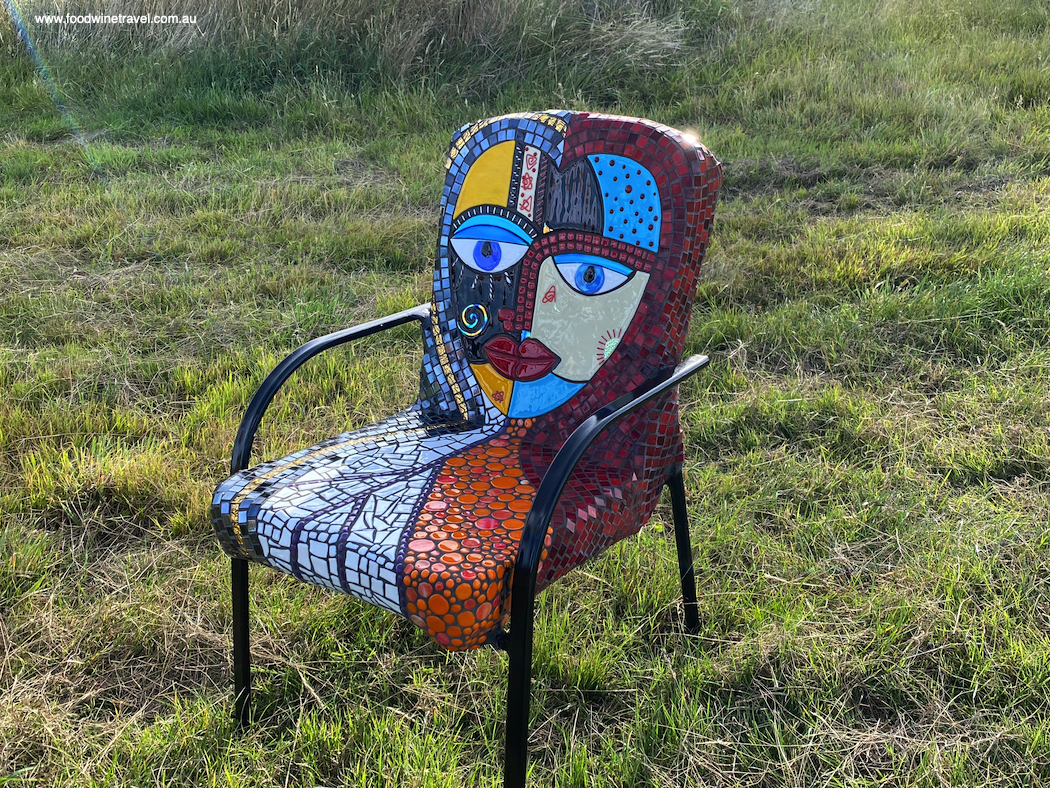 The $5,000 Cellar Door prize, sponsored by Shaw and Partners Financial Services, was awarded to Peter Lewis for best small artwork. His sculpture, Destiny, an abstract work of polished limestone on a black granite base, symbolizes the path that often leads to unexpected life experiences.
A $3,000 Emerging Artist's prize, sponsored by Abode Hotels, was awarded to Naomi Royds for Redgum, a bold, majestic depiction of redgum leaves. The People's Choice Award, carrying $2,000 in prize money, sponsored by Shaw Wines, will be voted on by visitors to the exhibition.
In addition to the prizes, The Fields Murrumbateman gave a financial contribution to all artists who created large works requiring specialist transportation ($40,000 in total).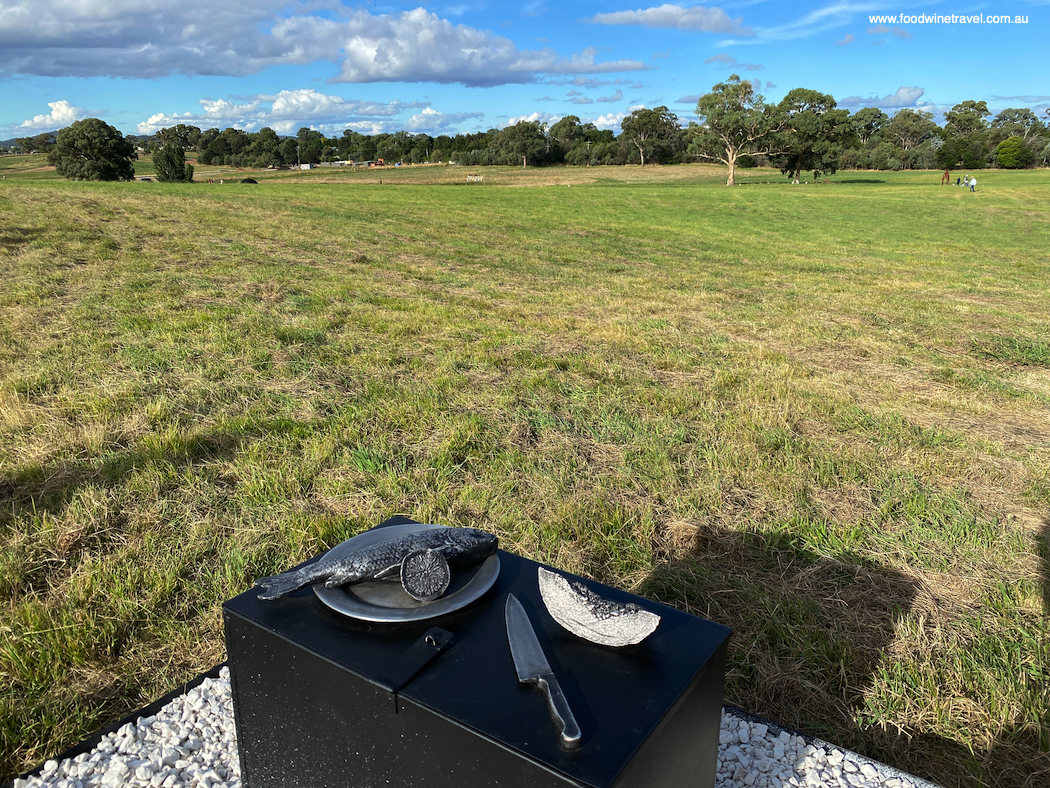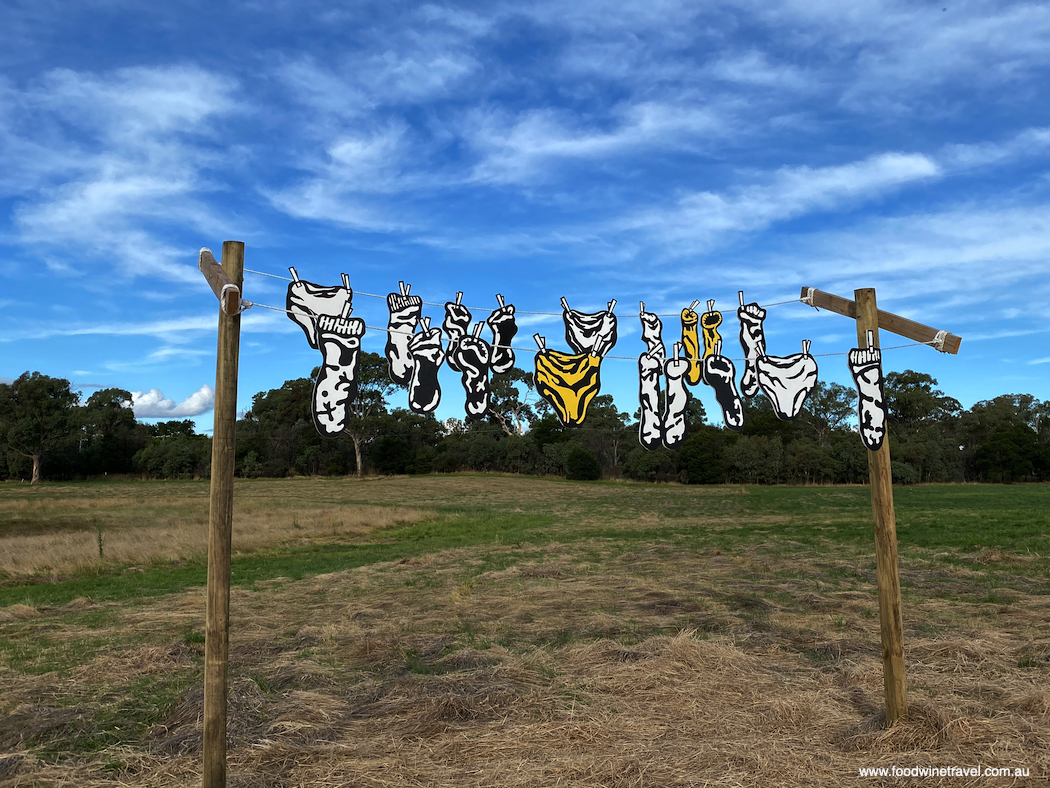 Genevieve Jacobs, who judged the awards alongside Sarah Schmidt, head of Canberra Museum & Gallery, praised Graeme Shaw for "his understanding of the value the arts bring us all". Sculpture needs to be more than simply skilful, she said. It needs to prompt thought and spark imagination.
"The winning entries not only touched us with their beauty and their skill but they repaid that closer examination and deeper thought," she said. "Each of the works we chose respond to current challenges and they help us tell the story of who we are, and I think that is the highest calling of art."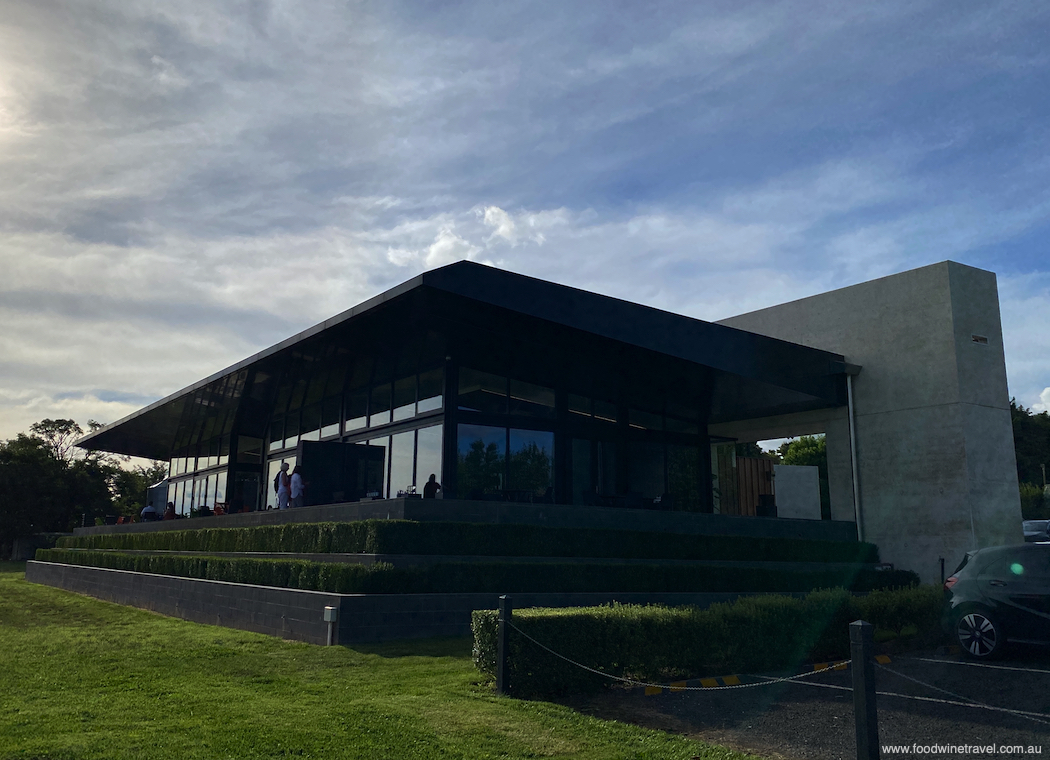 Some of the smaller pieces in the exhibition are on display in and around the cellar door itself. It's a lovely place to pop into to taste some of Shaw's fine wines. Book into the on-site restaurant, Olleyville at Shaw, from Thursday evening to Sunday lunch, or enjoy weekend helicopter flights over the exhibition with Snowy Mountain Helicopters (price on application, no bookings necessary).
---
What? [email protected]
Where? Shaw Vineyard Estate, 34 Isabel Drive, Murrumbateman NSW 2582, Australia
When? Until Sunday, March 20, 2022
Cost? Entry tickets start at $5 (plus booking fee). Entry is free for children under 18 and for Shaw wine club members.
To book: www.sculptureatshaw.com.au
Read some of our reviews of Shaw Wines here.