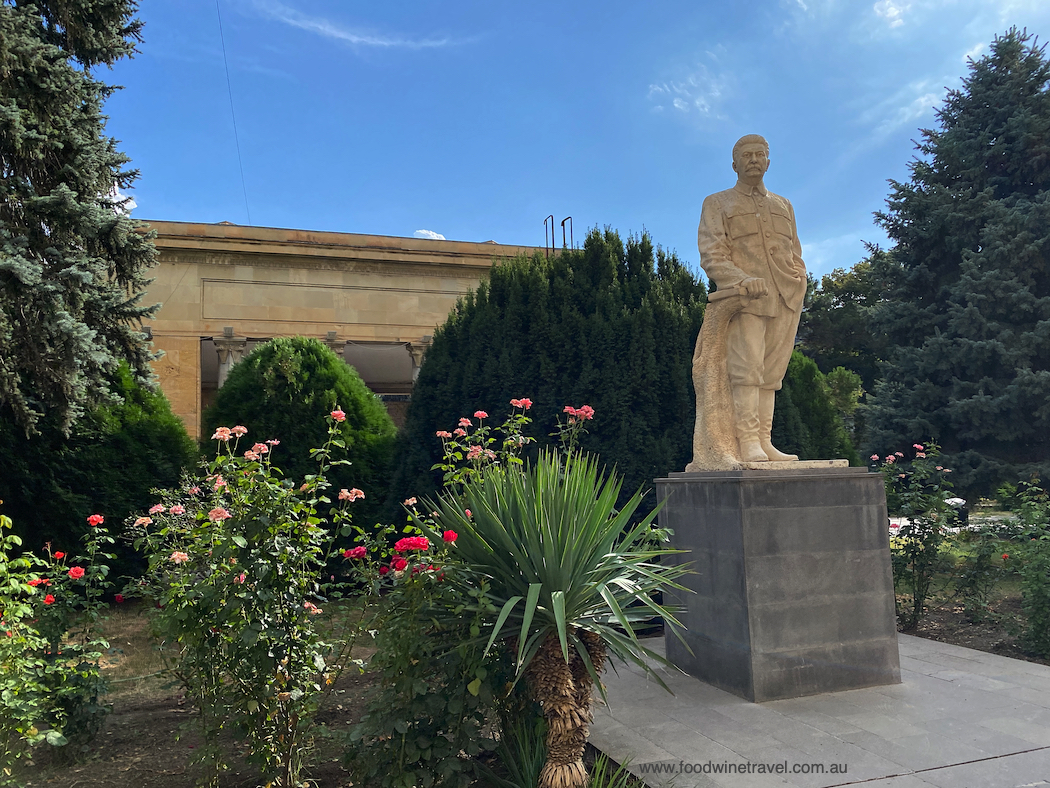 For a long time now, I've had Georgia on my mind, but that has nothing to do with Hoagy Carmichael. Having thought about and read about the country for many years, I finally visited it and experienced the friendliness of a people who are extremely proud of their history and culture. So, what triggered my interest? Some years ago, when I visited Russia, I was amazed at the metro in St Petersburg with its Art Nouveau decoration and escalators that descend more than 100 meters to get below the swamps that the city is built on. The metro stations and tunnels were originally air raid shelters.
I then discovered that Tbilisi also had a metro system that was originally air raid shelters, also with escalators that descend more than 100 meters. I decided at some point to add Tbilisi to my collection of interesting metros (along with Paris, Barcelona, Shanghai, London, New York etc.) I had also read Simon Sebag Montefiore's book, Young Stalin, and was intrigued with the contradictions of a Georgian man from Gori who started life as a Bolshevik gangster, became a mass-murdering dictator and continued to operate as a gangster rather than a Marxist ideologue for the rest of his life. The question I've started to think about is the extent to which what some call the 'Georgian character' could help to explain Stalin's contradictions?
The other big issue on my mind was, of course, wine. Georgians say that winemaking originated there, with evidence of wine production going back 8,000 years. Yes! Let me say that again. 8,000 years. This is confirmed by UNESCO which has placed the Qvevri wine making method on the Representative List of the Intangible Cultural Heritage of Humanity. This ancient Georgian traditional method of making wine involves pressing the grapes and then pouring everything into large egg-shaped earthenware qvevri that are either buried in the ground or set into the floor. The wine is left to ferment and the skins and stalks etc are pressed down regularly and go to the bottom with the wine ultimately drawn off the top. What is left at the bottom is distilled into a type of Georgian brandy called chacha.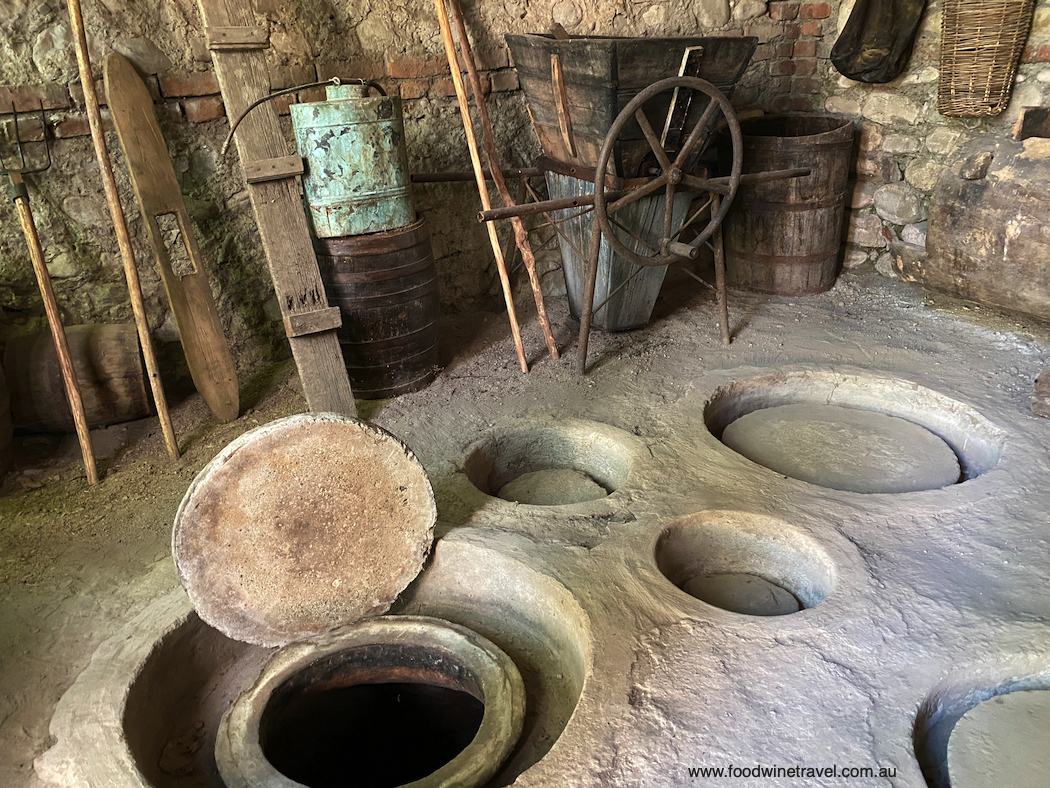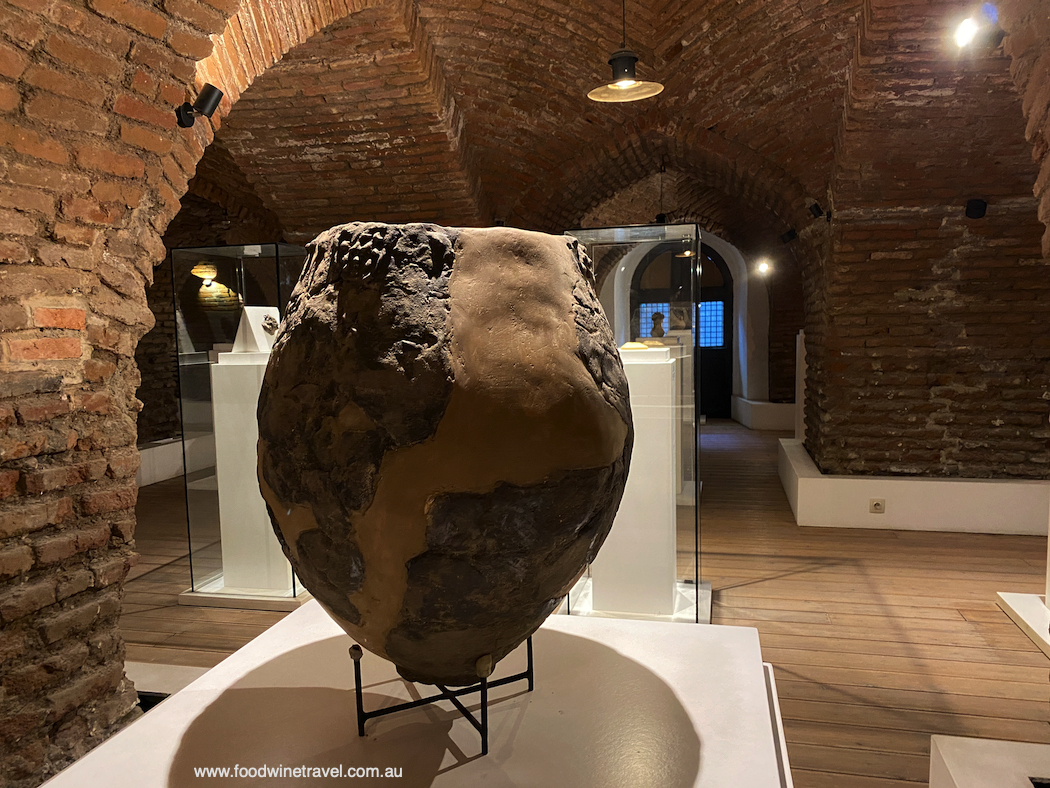 Today in Georgia, there is also a lot of wine made by the classic European method and there are hundreds of different grape varieties, although not all in commercial production. It is said that in Georgia everyone makes wine and while that may now be changing, it seems that most families have at least one winemaker in the extended family group. Out of all the Georgian wines we tried, my favourites were Saperavi (a very popular dry red), Kisi (a golden white) and Tvishi (a fruity semi-sweet white which works well as a dessert wine). A wine tour, especially to the Kakheti region close to Tbilisi, is highly recommended.
So, there's a lot to keep on your mind in Georgia, but back to Stalin. In 2021, I reviewed the book, Stalin's Wine Cellar, by John Baker & Nick Place (Viking, 2021). Baker is an Australian wine merchant who travelled to Tbilisi with his partner Kevin Hopko to purchase a wine collection that had originally been owned by the Russian Tzars, 'inherited' by the Bolsheviks, and spirited away by Stalin to stop it falling into German hands as the Nazis advanced during the Second World War.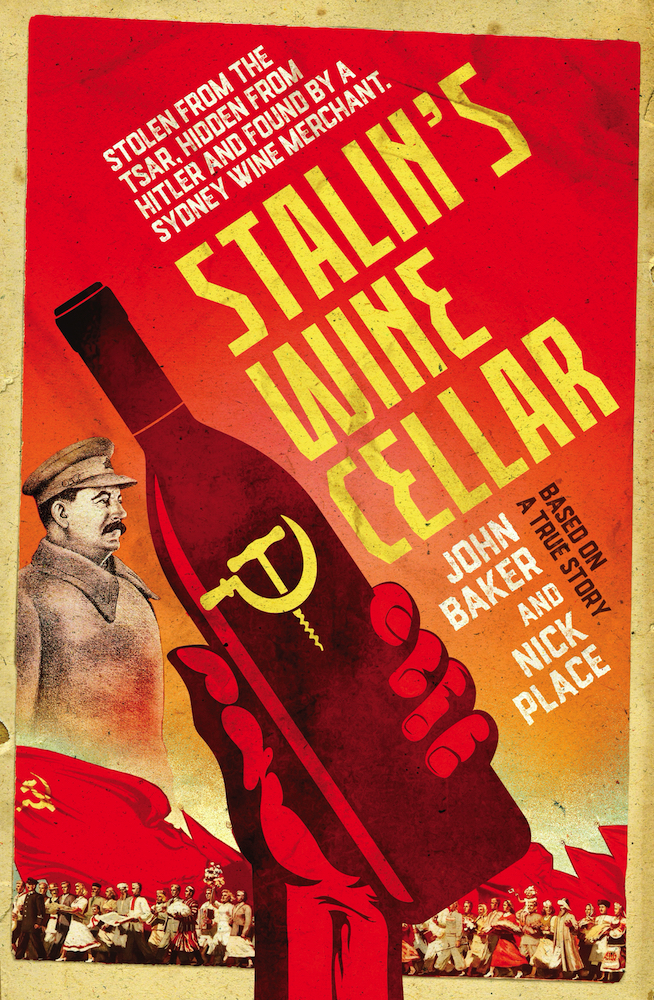 The collection contained some priceless wines including Château d'Yquem, Château Margaux and Château Lafite Rothchild, as well as some old Georgian wines. The story is one of intrigue, double cross, mystery and mafia, as Baker and his partner tried unsuccessfully to establish both the authenticity and ownership of the collection. They did in fact establish the authenticity of some of the wine and that story alone makes the book worth reading, but nothing came of the deal and the wine cellar remained hidden in dust, cobwebs and mystery, somewhere in Tbilisi.
A lot has happened since John Baker gave up on the whole dusty mess, and when we visited Tbilisi recently we were on the trail. Our sleuthing unearthed this blog post written in January 2023 by an English academic and wine writer, Tim Unwin, who had visited the cellars in 1997. We ascertained from his description and photos that at the time of his visit it was known as the Savane winery.
Noting that it was 'remarkably difficult to find out anything about what really happened' to Stalin's wine collection, he provided a link to some pictures the Savane winery shared on Facebook in 2015. The mystery further deepened when we went to the Facebook page as it contained allegations of fraud regarding ownership of the winery. The last posting on Savane's Facebook page was in 2015.
What the Facebook post did provide was an address: Petriashvili №1, Tbilisi, Georgia. A quick search on Google Maps indicated that this was home to what is now called Wine Factory N1. We hailed a Bolt taxi and discovered a newly gentrified complex of restaurants and bars built around an old wine factory dating back to the 1890s.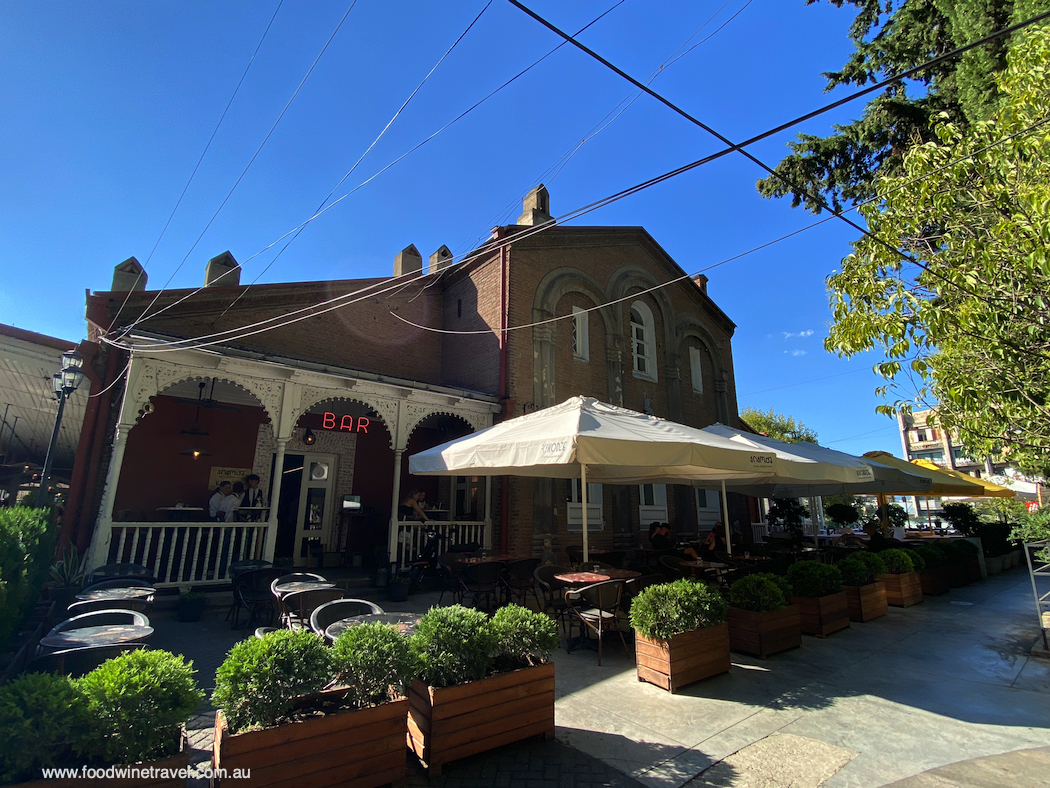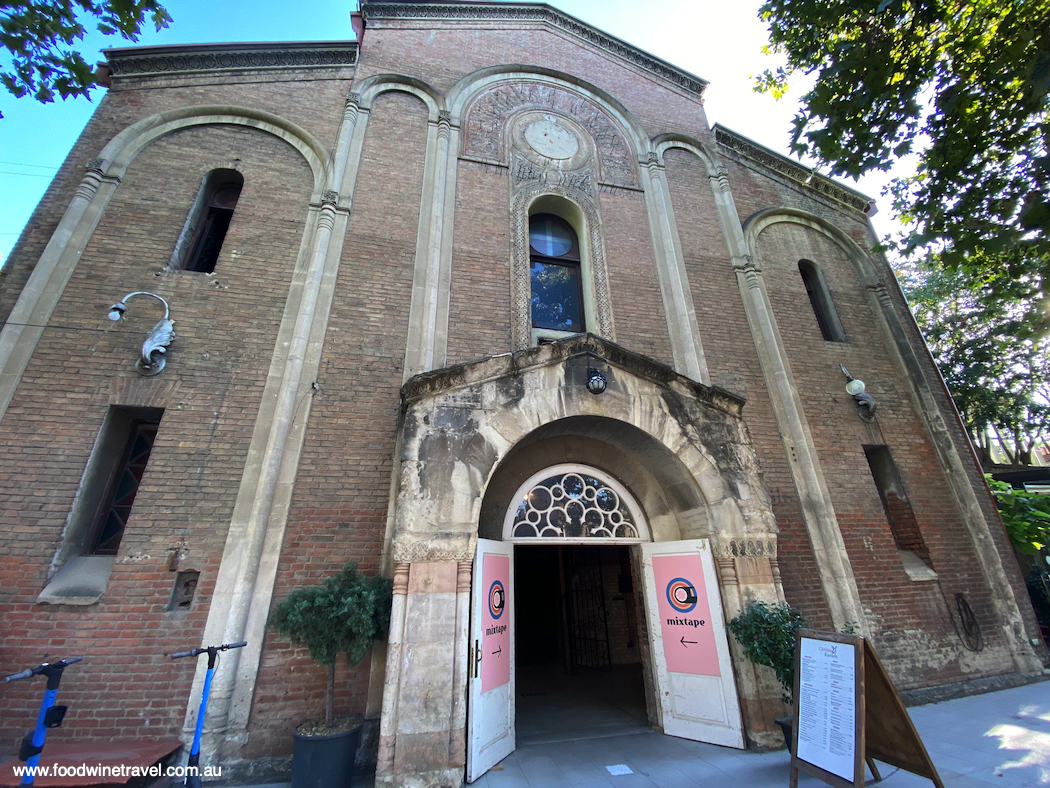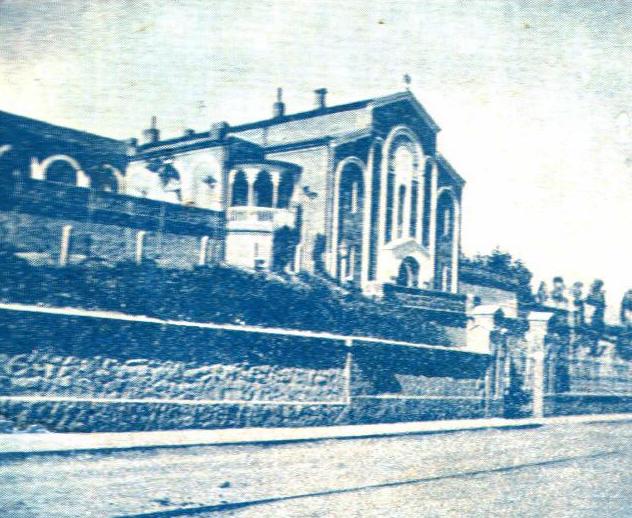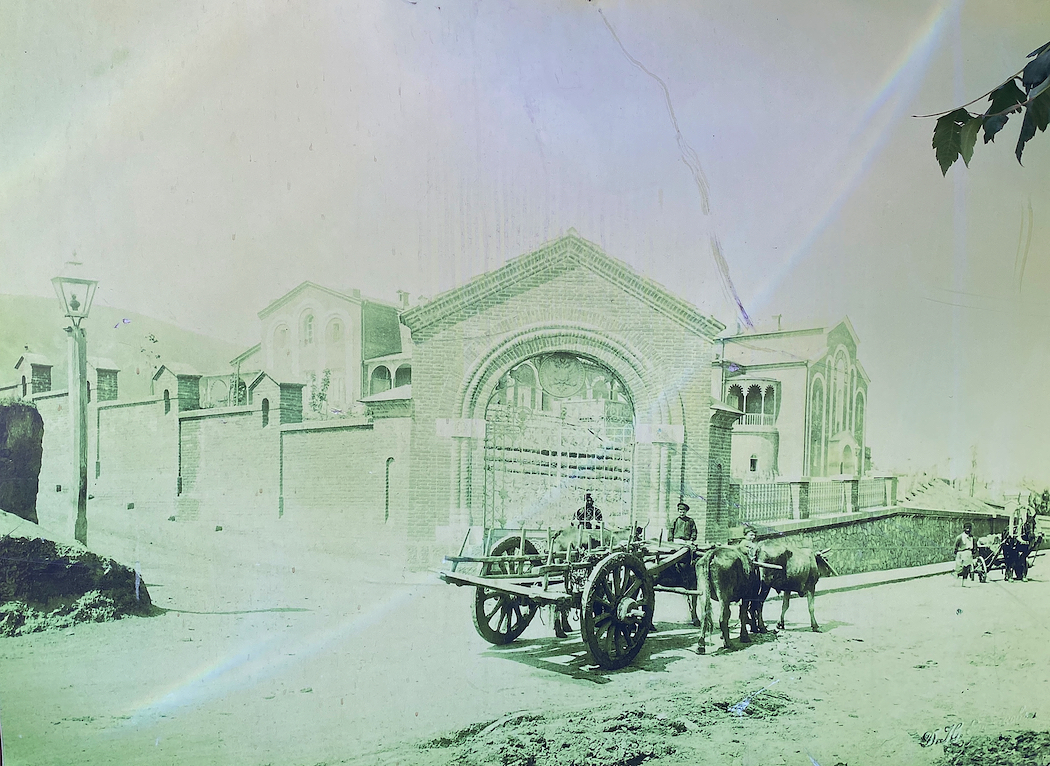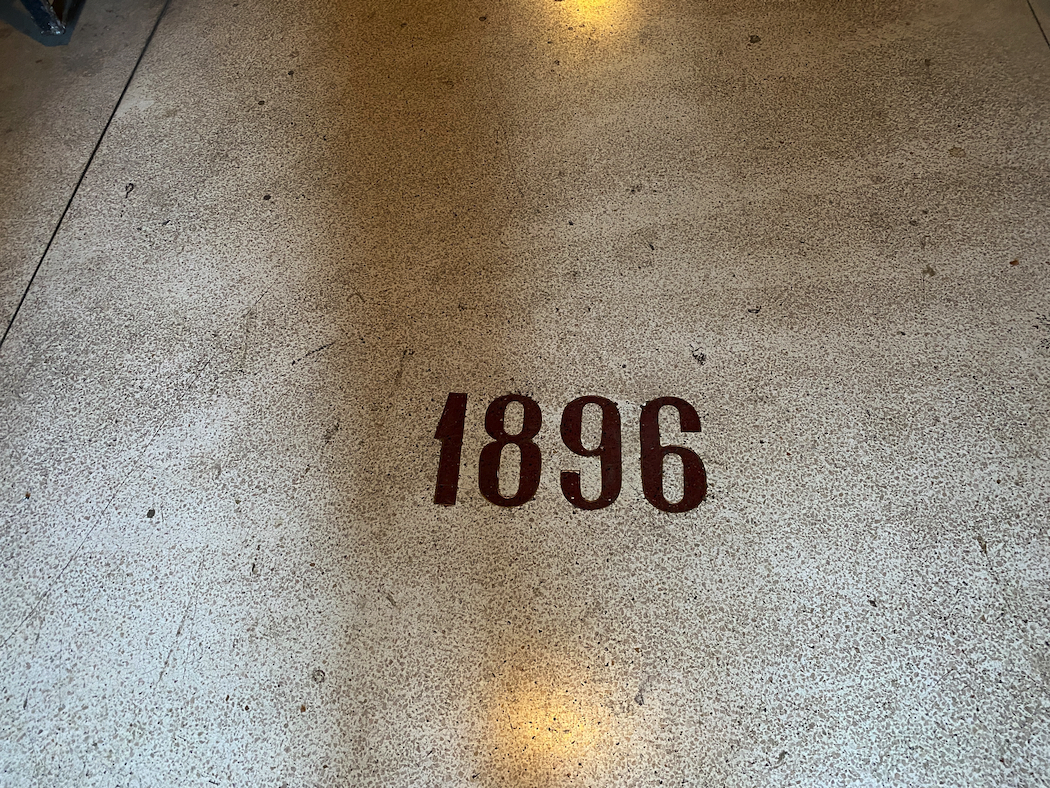 Underneath the complex is a cosy bar in one of the old cellars. Just before the bar, there are some metal gates off to one side, closed and firmly padlocked. Peering through the gates, past cobwebs hanging from the ceiling, we could see row upon row of old dusty wine racks and stairs leading down to more cellars and racks. I asked at the bar if I could go inside but was told those cellars were permanently locked and access wasn't allowed.We concluded this was, without a doubt, what John Baker described as Stalin's wine cellar. But it's a story to be continued, because ownership of the collection remains unclear and its fate is yet to be determined.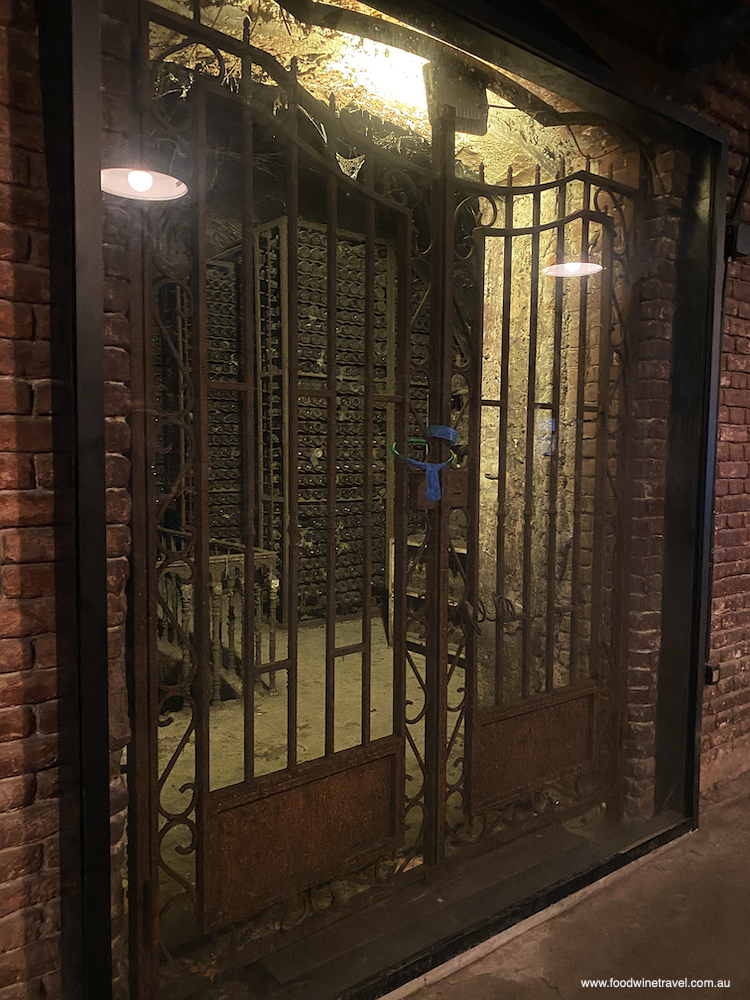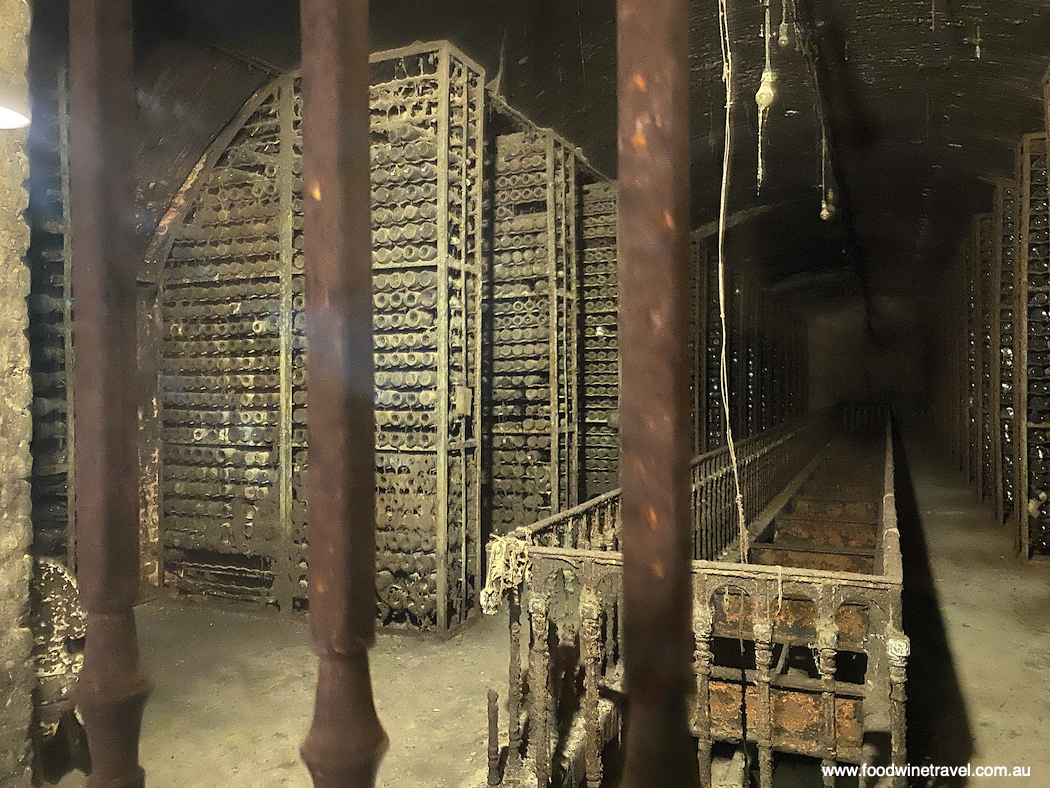 Elsewhere in Tbilsi, a visit to the Wine Museum is essential to learn more about the history and ancient production of Georgian wine in qvevri. The guides are extremely knowledgeable and the exhibition contains some fascinating antiques, artefacts and winemaking equipment. Underneath the Wine Museum is one of the city's best restaurants, Archive. There is no mystery here, just good food and wine. We did a wine tasting there before dinner and were told by the sommelier that Stalin had poured a drop of Georgian wine for Churchill and Roosevelt at the Yalta conference in 1945. Some say the wine he poured was a Khvanchkara. That's not certain but it's now promoted as Stalin's favourite drop. Our sommelier thought it was more likely a brandy or chacha.
On a day trip from Tbilisi, we visited Gori where we saw the house in which Stalin was born. In reality, it's more a cottage than a house, consisting as it does of just two small rooms. The son of a bootmaker, Stalin grew up in this house, which stands in front of the Stalin Museum, meters from a railway carriage that he rode in as leader of the USSR. At the time of Stalin's childhood, the area contained many similar small houses, all of which were demolished to make way for a park. The Stalin house is the only one remaining and is covered over by a sturdier structure to prevent it deteriorating. It was a modest beginning for someone who became the most powerful man in the Soviet Union.
Given his legacy, it might seem strange that there is a museum dedicated to Stalin, and indeed our guide, George, told us that many people opt to give that part of his tour a miss when they visit the region. However there still seems to be some guarded admiration for Stalin, especially in Gori. He was after all a Georgian from Gori and to some extent his ethos captures what authors Aka Morchiladze and Peter Nasmyth in their book, Character in Georgia, have described as "good men, forced by injustices of poverty into the outlaw tradition – which is unusually strong in Georgia".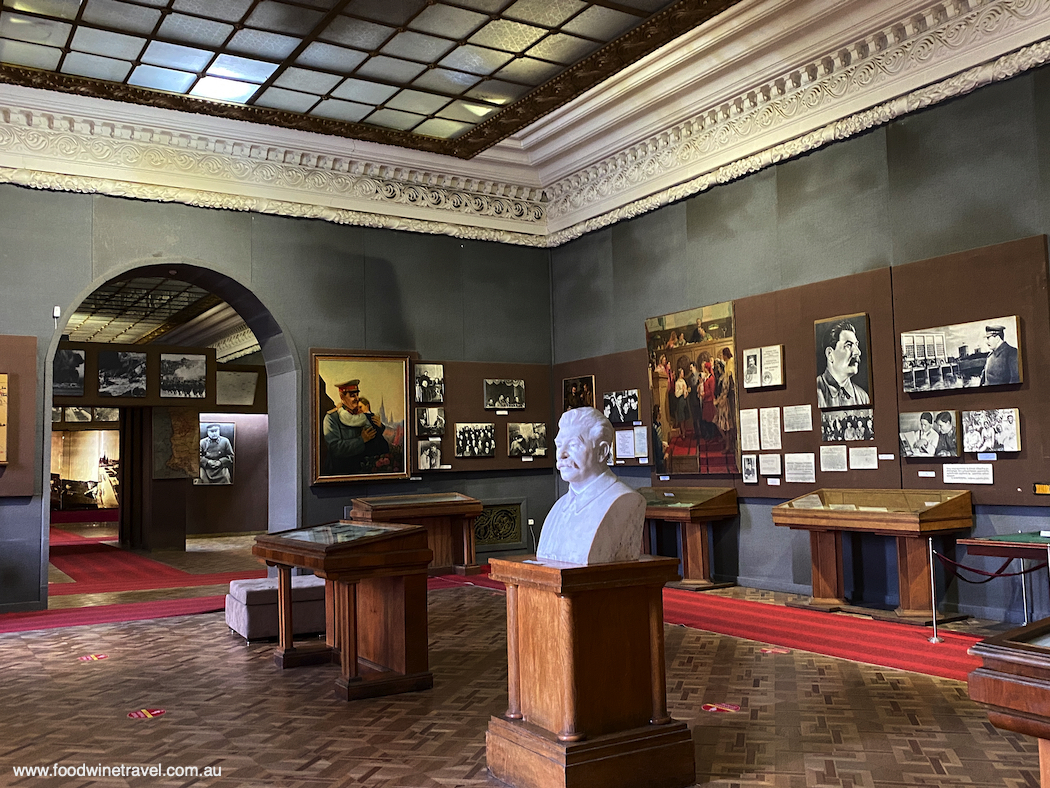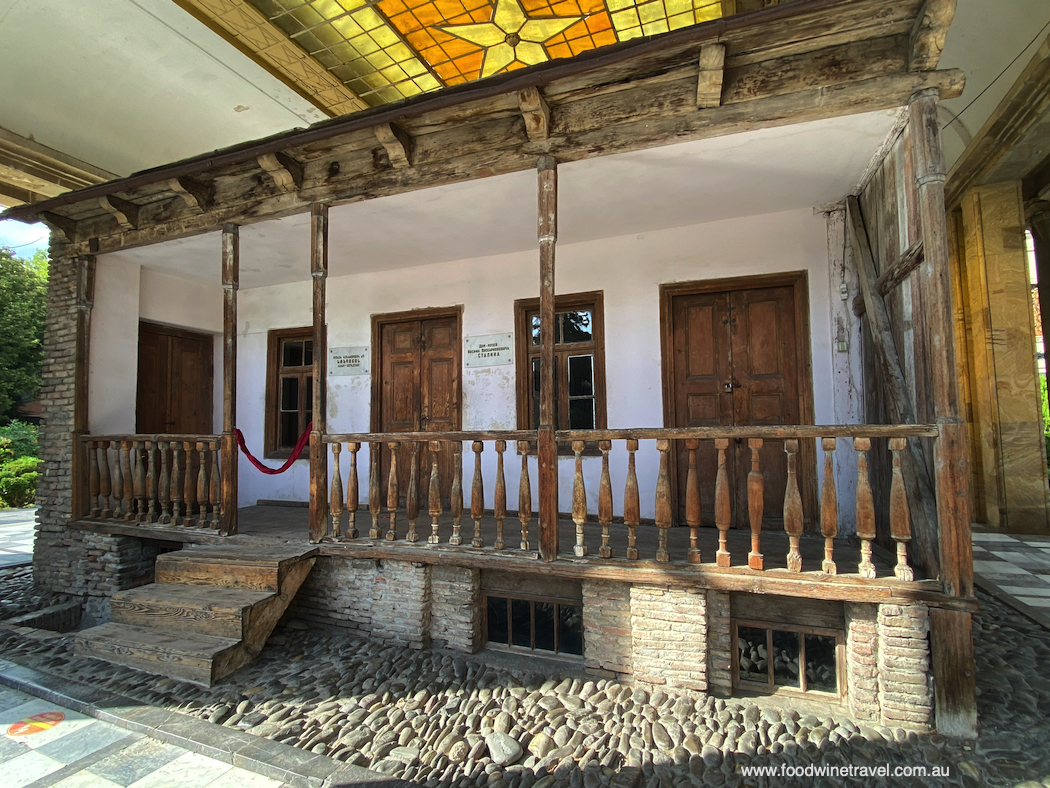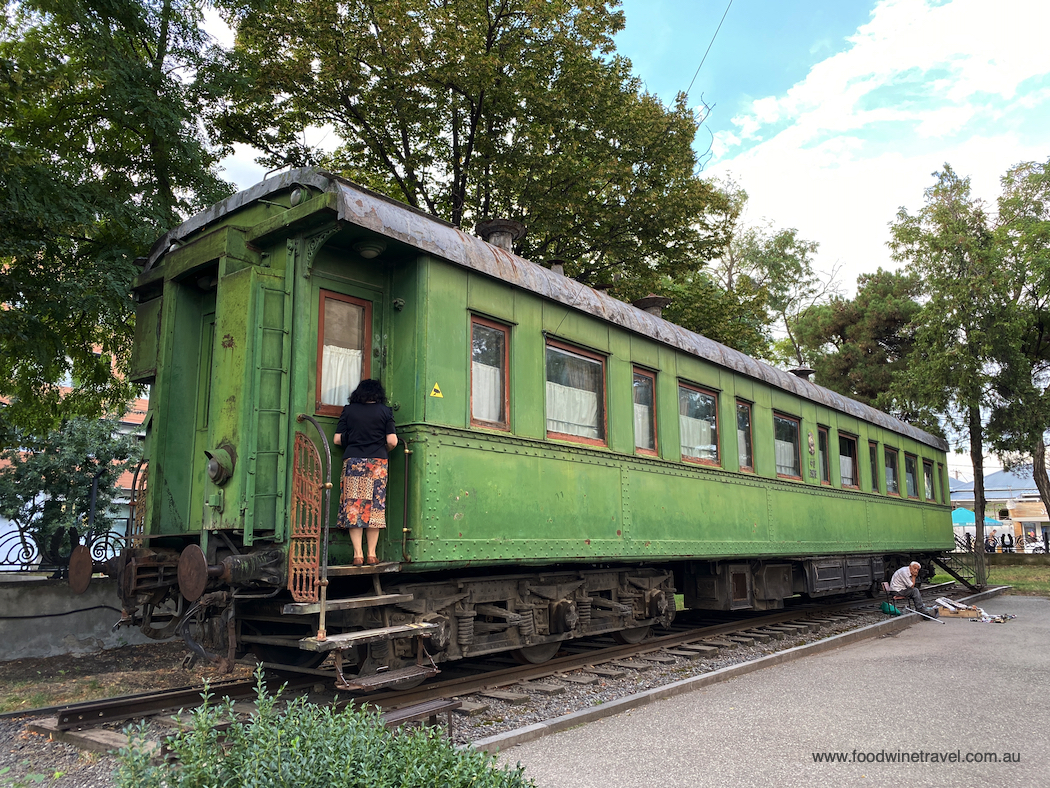 It is significant that Stalin adopted the code name 'Koba', a fictional Georgian Robin Hood like outlaw and folk hero. It's not just wine that is important in Georgia, there is a strong understanding of independence tied to what the authors call a history of 'romantic banditry'. Georgians also feel a strong sense of cultural uniqueness, often related to their language, traditions and religion. The world's first genuine Social Democratic country was the Georgian Republic of 1918 to 1921.
Our guide at the Stalin Museum told us that everyone knows about the bad things Stalin did and "there's no argument about that but let me tell you about some of the good things he did". It seems that Stalin was very good to his mother. Also, he refused to broker a deal to secure the release of his son when his son was captured by the Germans in World War Two. Stalin thought his son should be treated the same as any other Soviet soldier and get no special privileges. His son died in the prison camp.
It is said that despite his position, Stalin lived modestly and stayed true to communist philosophy. That part of his character probably isn't admired by Vladimir Putin. We were also told the story about one of Stalin's generals who after buying a large lavish house was called to see Stalin who supposedly said pointedly, "It's for the children, isn't it?". Two weeks later the house was reportedly full of orphans. It seems that both Stalin and some Georgian wines are very complex.
I'm not sure about any of these stories, but what I would say is, saving that wine collection and moving it to Tbilisi was probably a good thing. I'd also say that in true communist style the wine should be shared with the people. I'm still waiting for my bottle and I think one of the Château Margaux would do me just fine. The mystery continues.