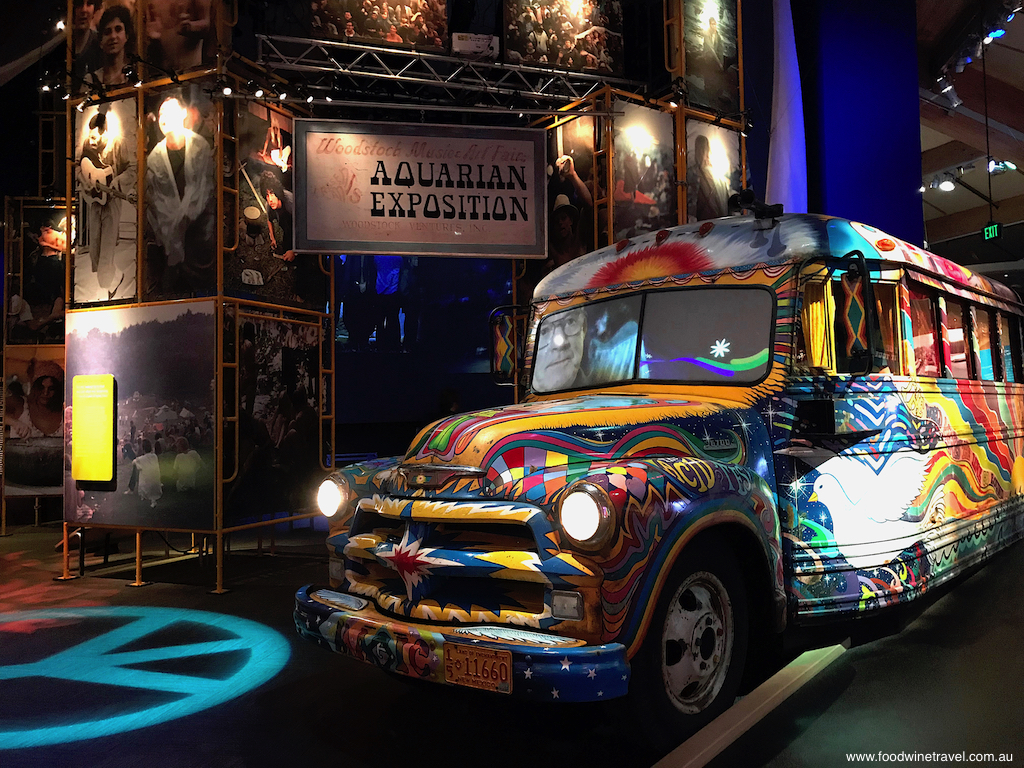 "The magic is still here," says Charlie Moloney, who was at the Woodstock music festival 50 years ago and who still visits the site regularly, reminiscing about why it's so special. "People every day walk through that gate and you can see them walk a little slower, their talk is a little lower, their smile is more knowing, they're experiencing something. The feeling on the field is still here."
The 'field' is a former dairy farm in Bethel, New York, that 400,000 people descended on in August 1969 in an event that entered the annals of music history and came to define a generation. The three-day celebration of love, peace and music is remembered with an almost reverential air. On the day I visited the site last year, one visitor quietly strummed his guitar, fulfilling a long-held dream to play at Woodstock. Some visitors walk with their arms outstretched, trying to embrace the feeling.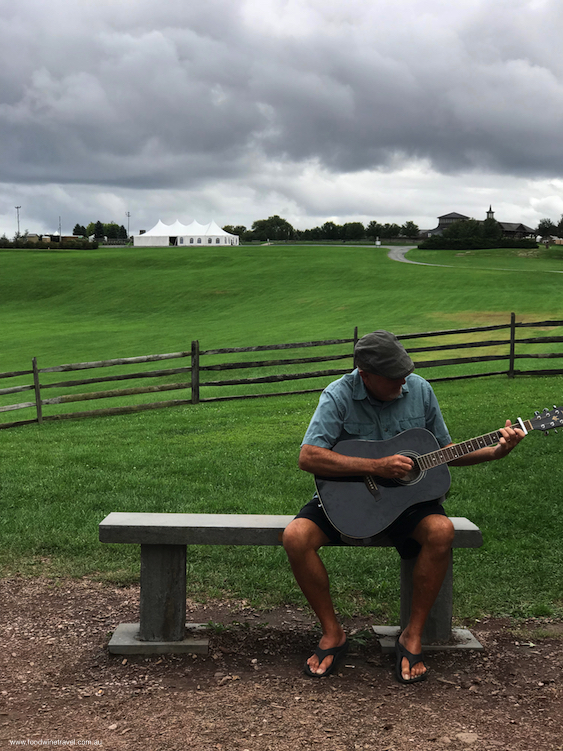 Every time Charlie Moloney had a week's vacation, he would get in his car and drive the 5½ hours from Boston to re-live his Woodstock memories. Five years ago, he moved to the area and now works as a guide at the Woodstock Museum. By sheer chance, I got talking to Charlie while I was making my own pilgrimage to the spot where the festival took place. I asked him why, out of all the music festivals that were held in those heady days of the '60s, Woodstock was so special?
"I had a long explanation but I've since shortened it," he said. "We came for the music but we left as a community, and people join that community to this day."

The Museum at Bethel Woods captures the essence of the festival, documenting the event in multi-media presentations and placing it in the context of the time, when the Vietnam War was raging, the Civil Rights movement had been going on for years, and a message of peace and love provided a beacon of hope.
Wade Lawrence, the museum's executive director, puts it even more succinctly: "It seemed like young people could make a world that's peaceful and loving, without their parents."
An expression of its time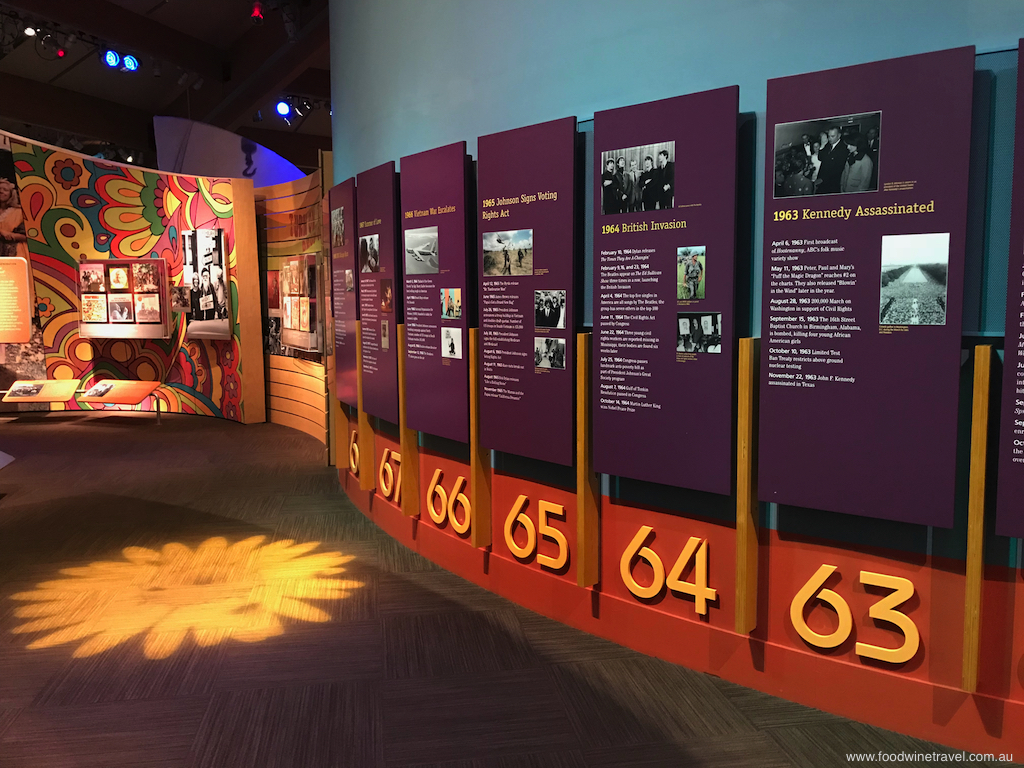 The 1970 motion picture, Woodstock, gave it worldwide attention. But according to Wade, that wasn't the only reason a festival in rural upstate New York captured the world's attention. Woodstock was an expression of its time, he said.
Woodstock Ventures, the group of four young men behind the festival, had originally earmarked a site in Wallkill for their Woodstock Music and Art Fair, almost 50 miles from where it was eventually held. (The town of Woodstock is even further from Bethel, but still shares in the limelight with an abundance of peace signs, tie-dyed clothing and rainbow bunting.)
"One of the partners was a music company executive and he knew every disc jockey in the country. At least 150,000 people were planning to come," said Wade. "They'd told the authorities there would be 50,000 people."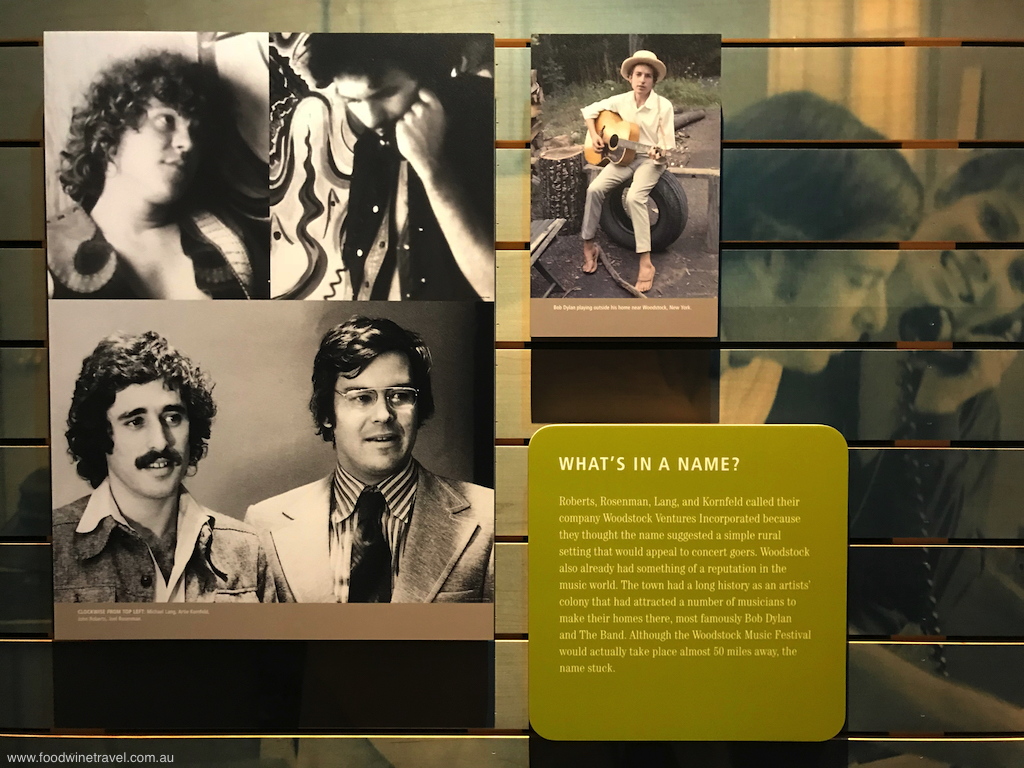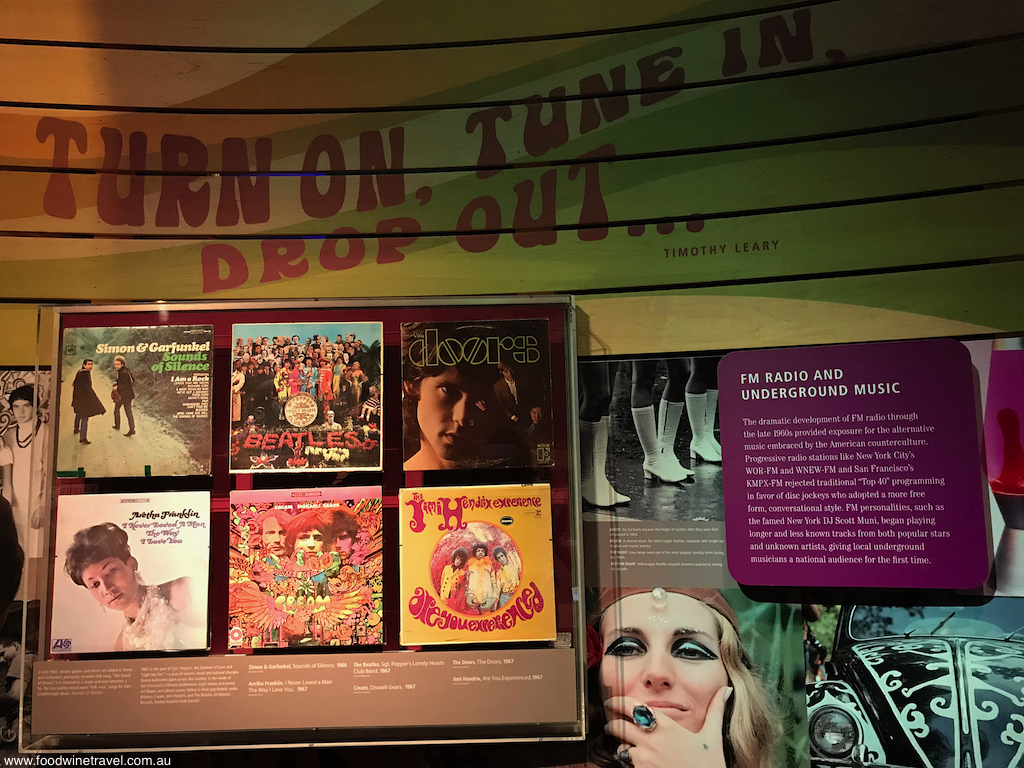 A month out from the festival, 100,000 tickets had been sold and the authorities were nervous. "All their permits were revoked in July 1969."
And that was when Bethel dairy farmer, Max Yasgur, came to the rescue. "Max was a conservative rural farmer (who was) pretty content running his dairy farm. His dairy building was open to the public and he gave tours. He was famous for his chocolate milk."
Yasgur didn't particularly like what the concert promoters looked like, but that wasn't the point. "They may be protesting the war, but thousands of American soldiers have died so they can do exactly what they're doing. That's what the essence of the country is all about," Yasgur was quoted as saying.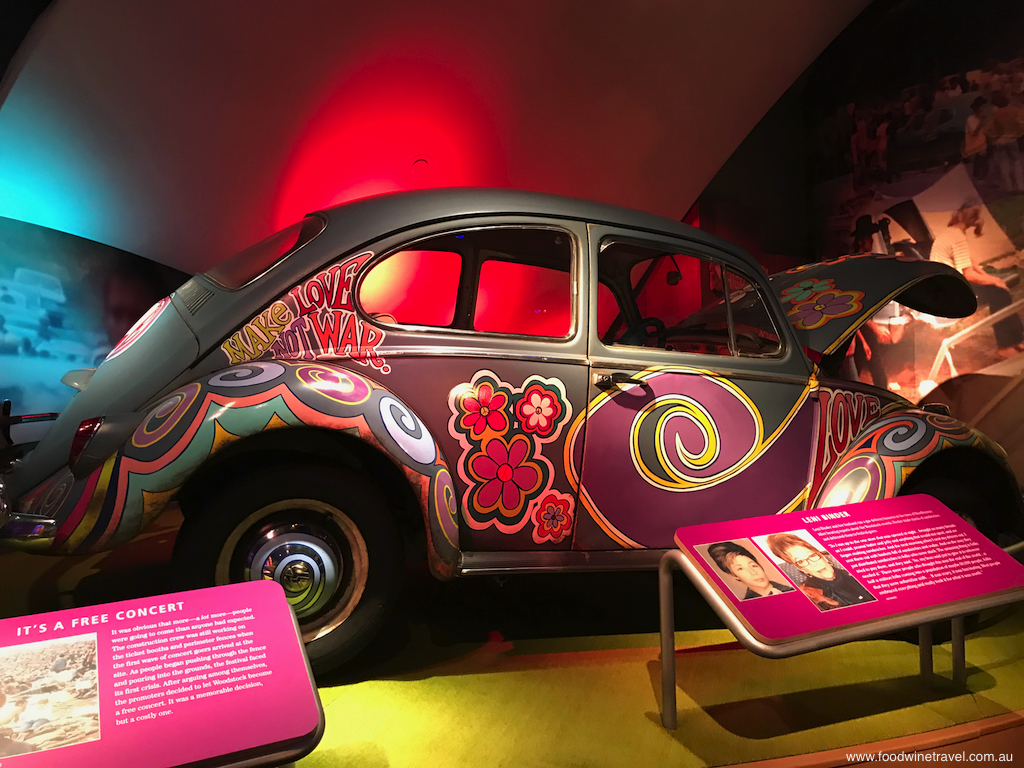 Woodstock Ventures leased 600 acres of Yasgur's hay fields and paid him $50,000, "which is what he would have got for his hay that summer," according to Wade. "Because they only had 4 weeks to build the festival, (it was a case of) do we finish the stage or do we finish the fence? They said, forget the fence, we're going to have to make it a free event.
"The traffic was 25 miles in every direction. There was no sanitation. They ran out of food, it rained and there was a lot of mud. Woodstock was one of three dozen rock festivals. All the festivals had riots; Woodstock had not one reported incidence of violence. With everything that went wrong, everyone started helping each other and that became the Woodstock myth."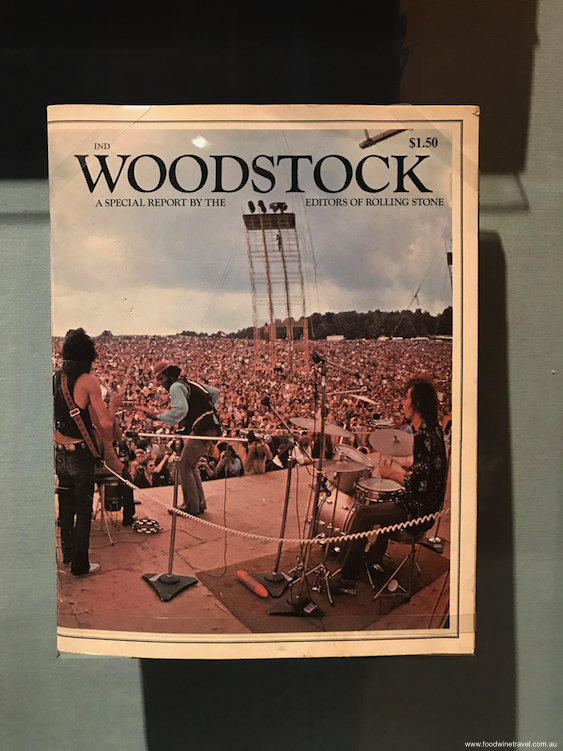 Over the course of three days from August 15 to 18, 1969, some of the best musical acts of the era played, including Jimi Hendrix, Joan Baez, Santana, Joe Cocker, The Who, Janis Joplin, Creedence Clearwater Revival, and Crosby, Stills, Nash and Young. Billed as "An Aquarian Experience: 3 Days of Peace and Music, the epic event later became known simply as "Woodstock".
National Register of Historic Places
It's free to visit the site where the festival was held, to see the grassy field with a giant peace symbol neatly sculptured into it, to note where the stage was located and have a look at the simple monument erected nearby. The site was listed on the National Register of Historic Places in 2017.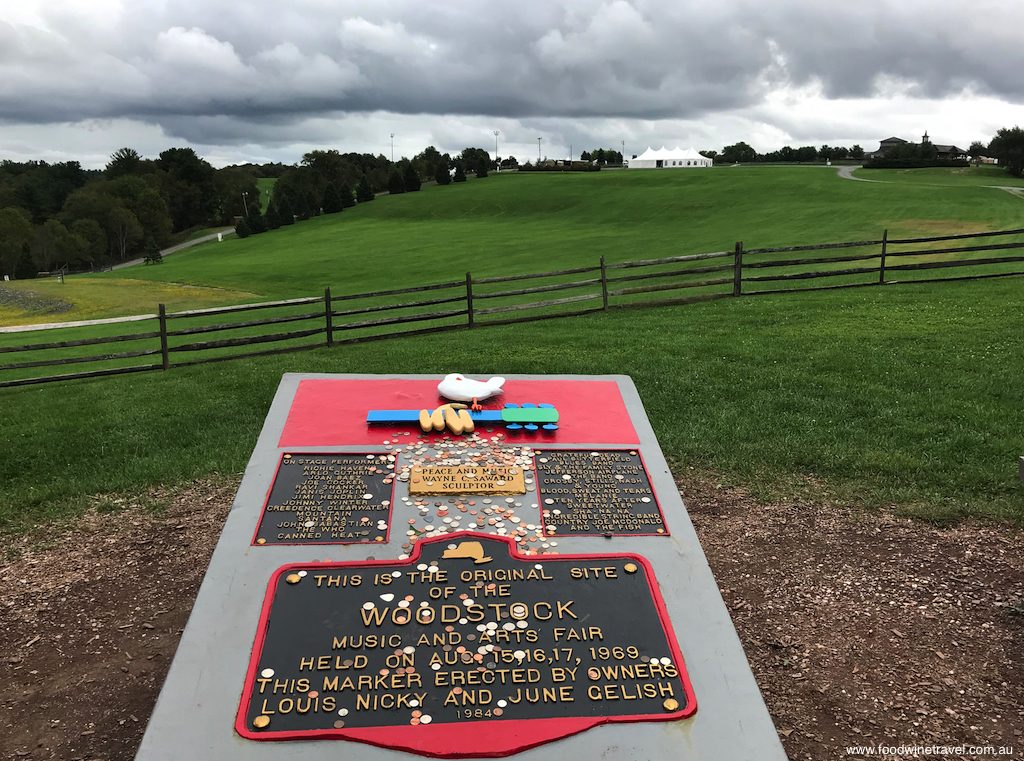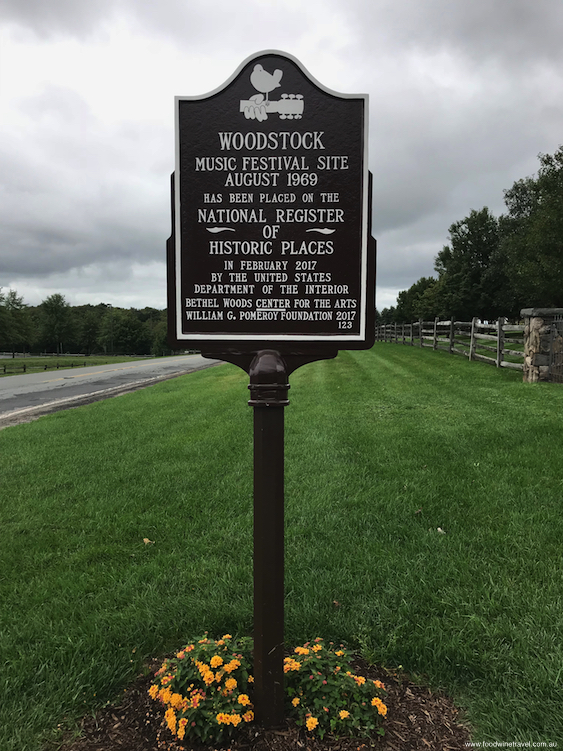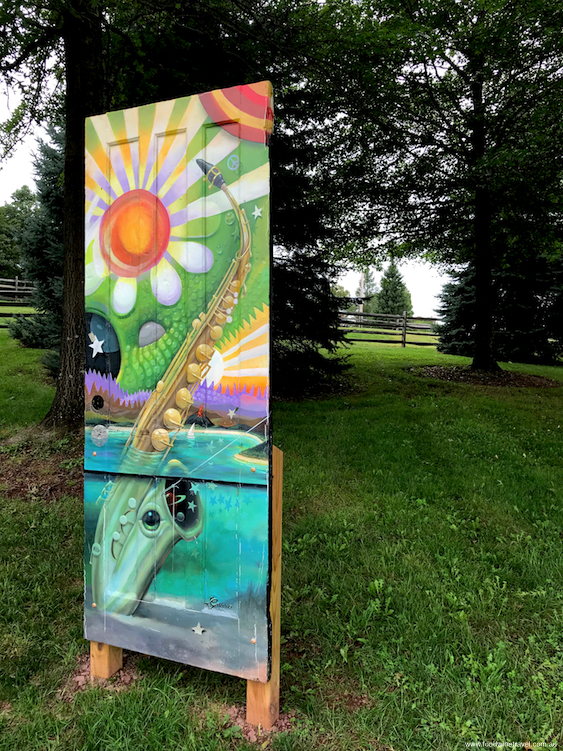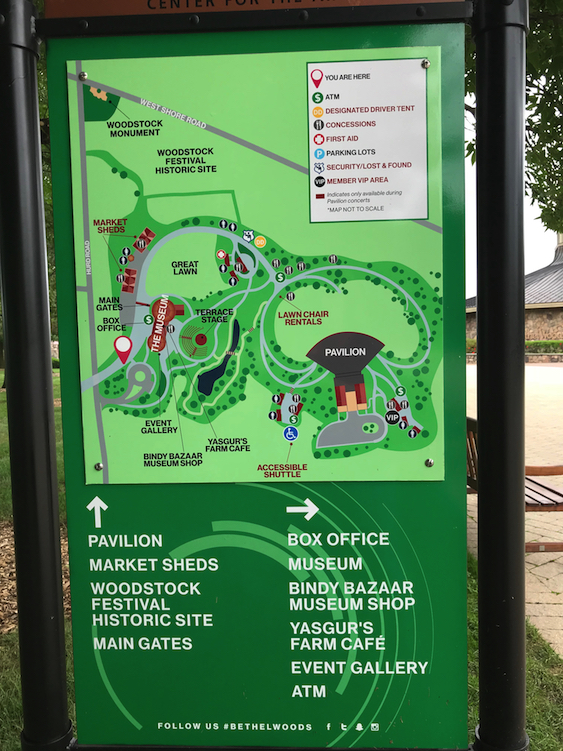 A visit to these hallowed grounds would not be complete, however, without also visiting the Bethel Woods Centre for the Arts. Built by a private benefactor before being turned over to a non-profit foundation, it incorporates an outdoor amphitheatre that opened in 2006 and a museum that opened in 2008.
The venue hosts small indoor concerts year-round and large outdoor concerts from June to August. Some of those who performed at Woodstock have since returned to grace the stage.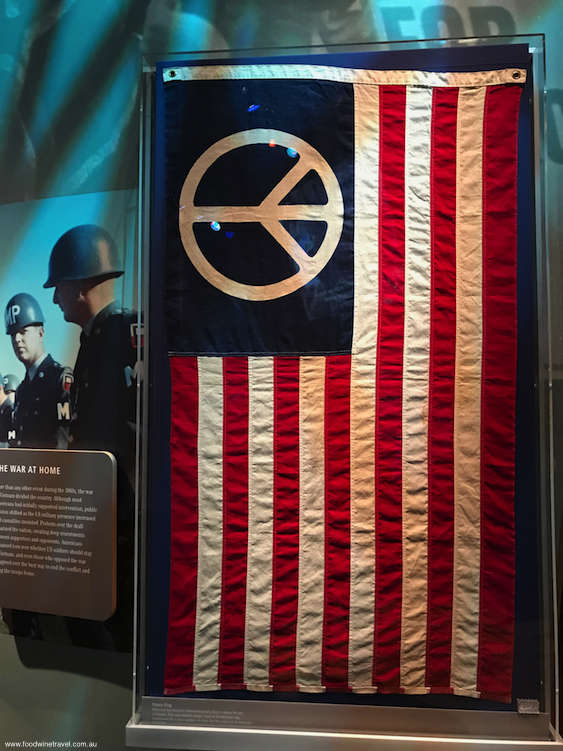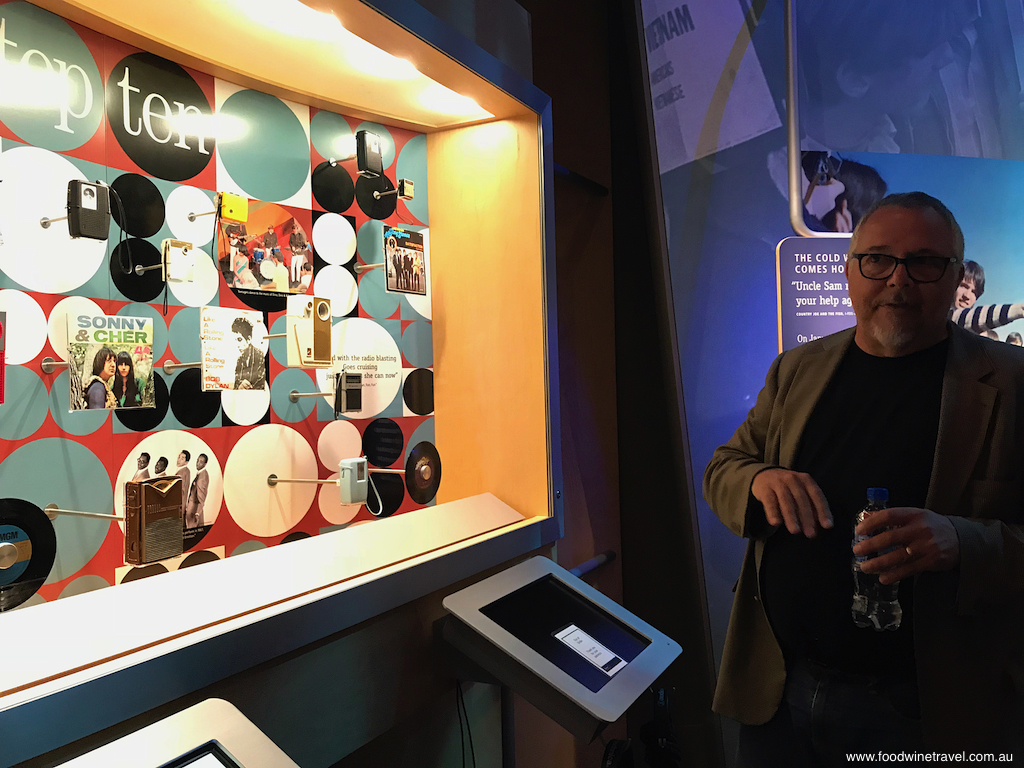 In a theatrette inside the museum, you can watch a film with original footage from the event, including Santana's spellbinding performance. One of the youngest musicians at Woodstock was Santana's 20-year-old drummer, Michael Shrieve. He blew festival goers' minds with his electrifying solo performance during Soul Sacrifice. In recent years, Shrieve has played for a Seattle fusion jazz group, somewhat appropriately called Spellbinder.
For museum executive director, Wade Lawrence, sitting next to Shrieve watching the film was one of the high points of his career. It's all part of the magic that is Woodstock.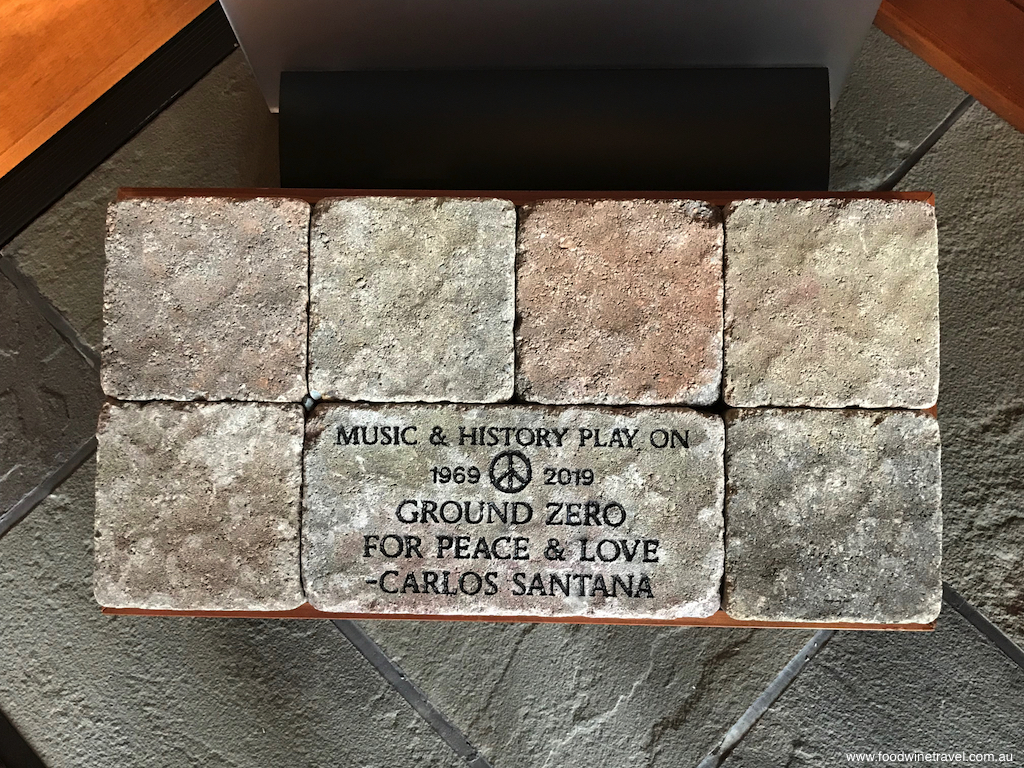 Listen to Charlie Moloney reminisce about what it was like to be at Woodstock:
---
If you go:
The Museum at Bethel Woods
200 Hurd Road, Bethel, NY 12720
United States of America
Tel: +1 866 781 2922
www.bethelwoodscenter.org