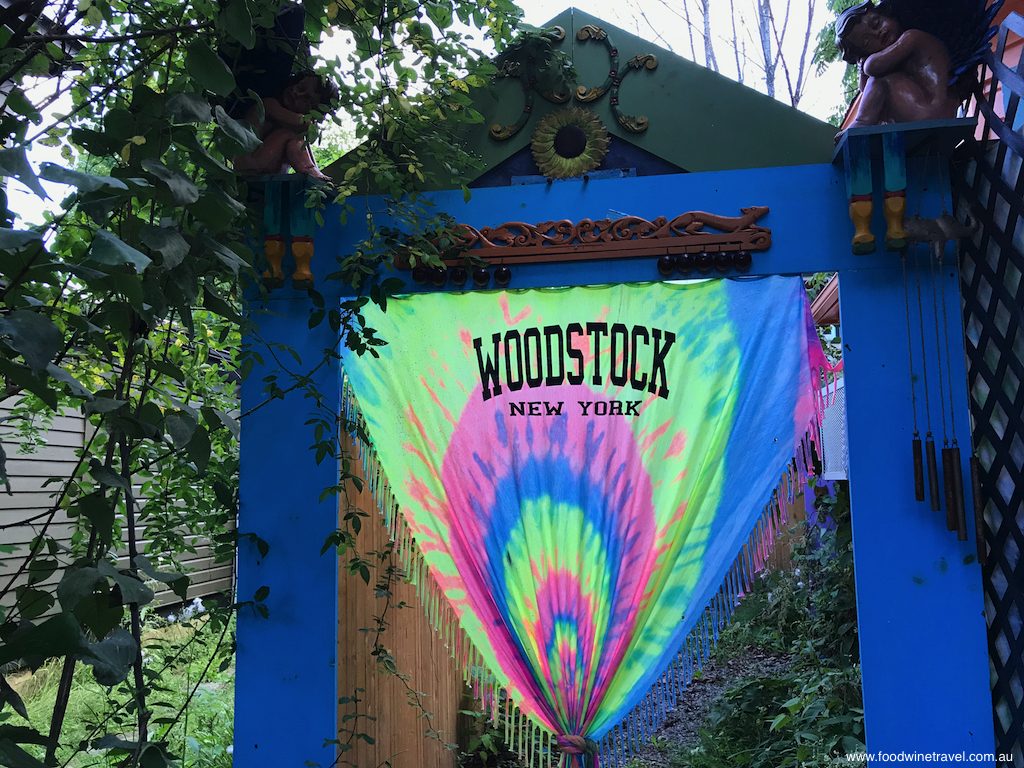 Woodstock, the music festival that took place 50 years ago this weekend, wasn't actually held in Woodstock. Through a series of circumstances, the three-day celebration of love, peace and music was held in Bethel, New York, 60 miles south-west of Woodstock.
Bethel is the place to go if you want to make a pilgrimage to the site where the festival took place. The nearby Bethel Woods Center for the Arts has a wonderful museum documenting the event and capturing how it came to define a generation.
Woodstock's bohemian spirit
Yet the town of Woodstock is also worth a visit for soaking up some of that bohemian spirit and hippie love. A leafy, laidback little town about two hours' drive from New York City, it has all the peace signs, tie-dyed clothing, candles and healing crystals you could possibly want.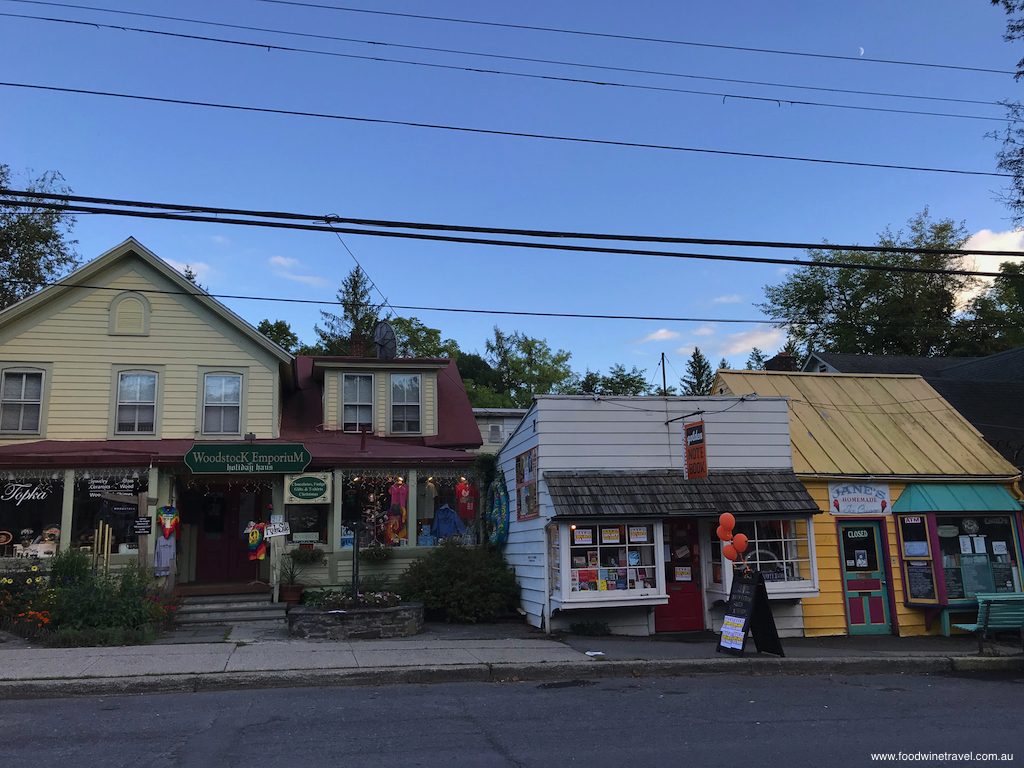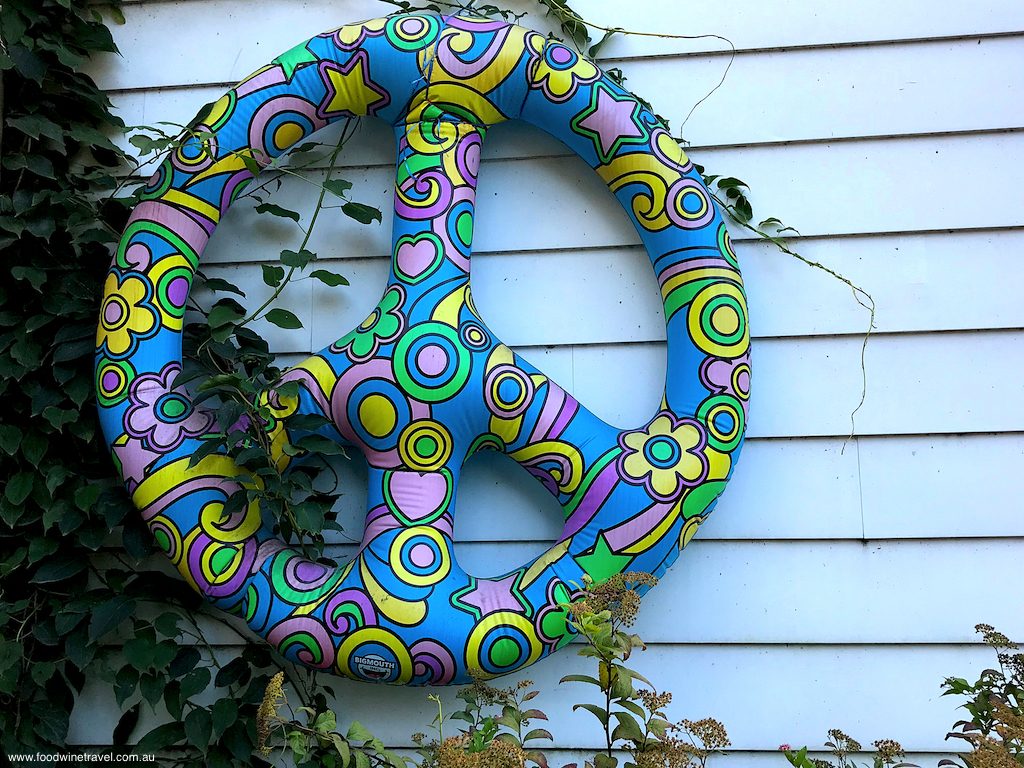 With little more than 5,000 people, Woodstock has none of the big hotel and retail chains that characterize many American towns. Instead, there's a strong creative streak with a flourishing artistic community and regular cultural events. In the early 20th century, the Byrdcliffe artists' colony was established just north of town.
A number of musicians subsequently made their homes in Woodstock, most famously Bob Dylan who collaborated with The Band to create the album, Music from Big Pink, while he was living in the area.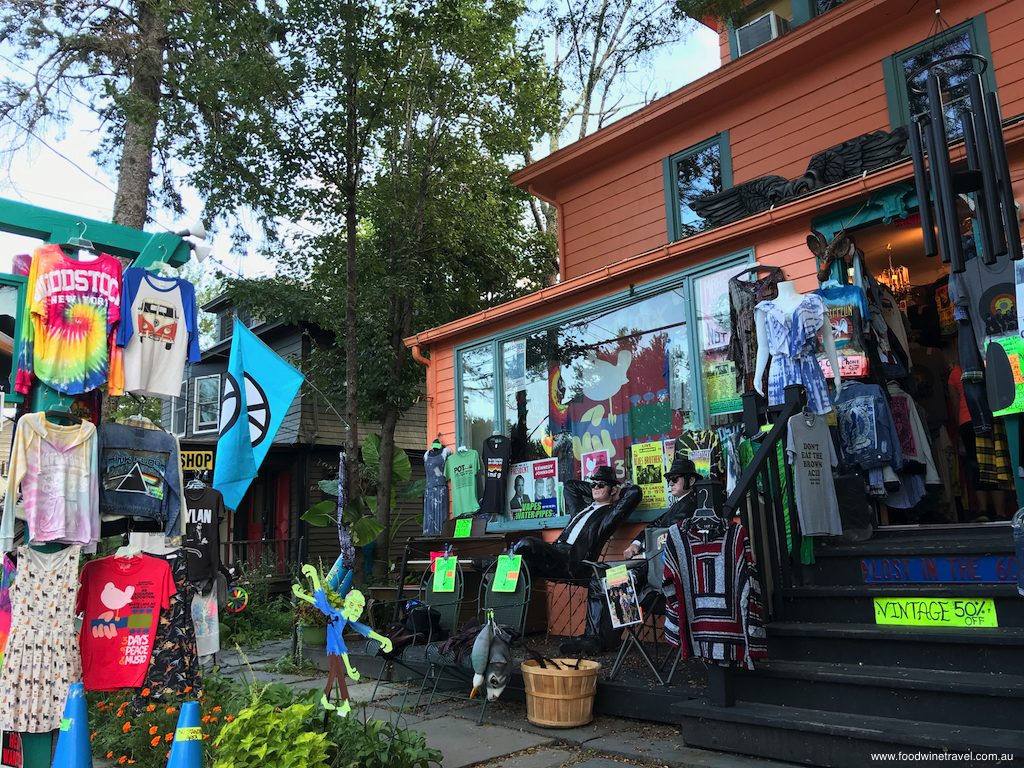 Artists and dreamers are not the only ones drawn to this bucolic hamlet in the foothills of the Catskills. Visitors flock there year-round to attend concerts and the theatre, take an art class or two, walk in the great outdoors, and shop at the cute little stores and galleries. Some, like The Golden Notebook, have been there for an eternity (a sign on the wall says "40 years of indie bookselling").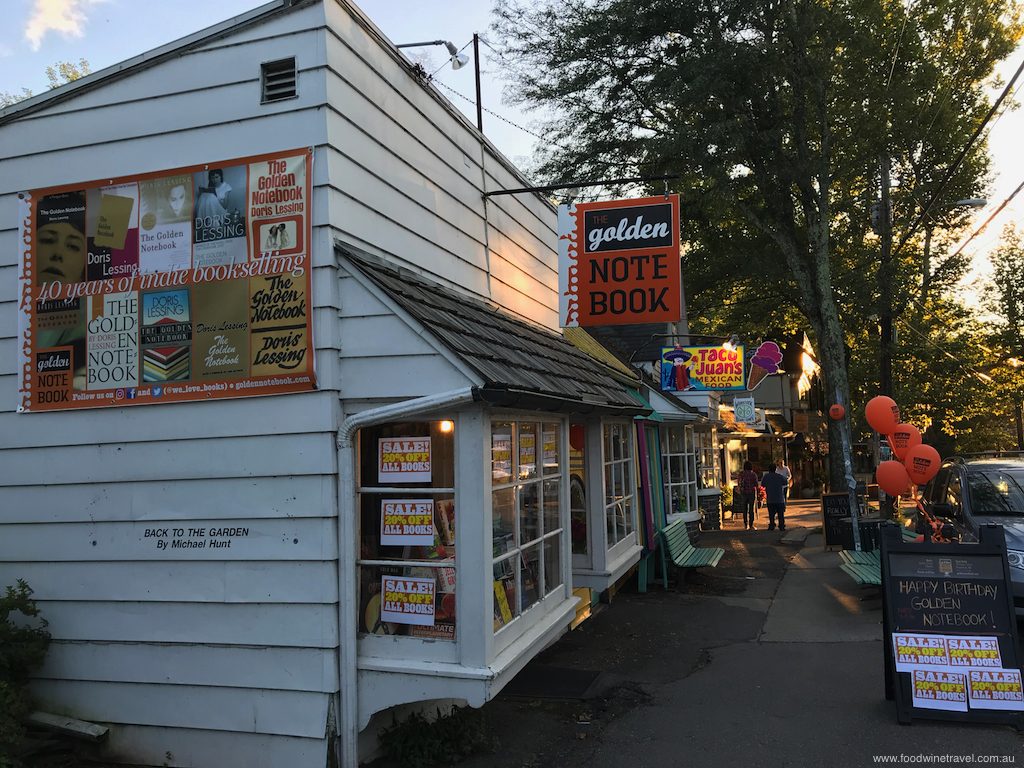 Very much a community hub, The Golden Notebook is in Tinker Street, Woodstock's main thoroughfare, where you will also find stores selling jewellery, pottery, music, souvenirs and gift items, vintage clothing, food and wine. Take a moment to relax alongside, Tannery Brook, a pretty waterway that was once a leather-tanning hub. Tanners, using hemlock bark, ran mills here from about 1830 to 1870, transporting the hides in ships up the Hudson.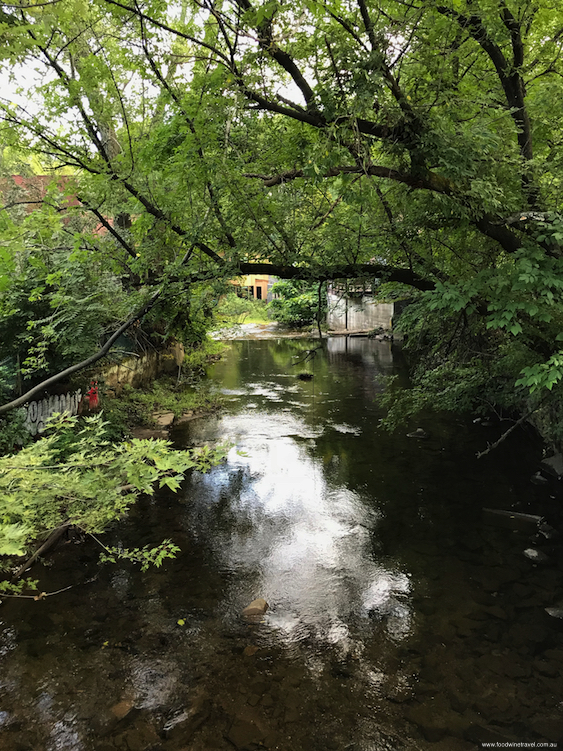 There's always something going on in Woodstock: music concerts, plays, art shows, a Bookfest in spring, a Film Festival in autumn. There's also a spirit of tolerance that is delightfully refreshing in modern-day America. A sign near the Village Green – erected by the Education Department no less – reads: "On this site stood a local market bankrupted by the monopolistic, make-it-cheaper-in-China, anti-union big box store where you shop."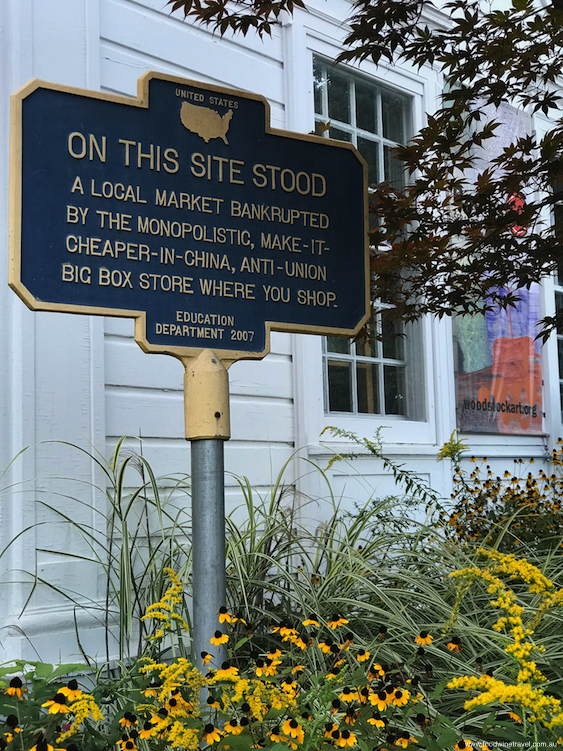 Woodstock, the festival, epitomized the 1960s counterculture. In Woodstock, the town, you can embrace some of that 1960s spirit.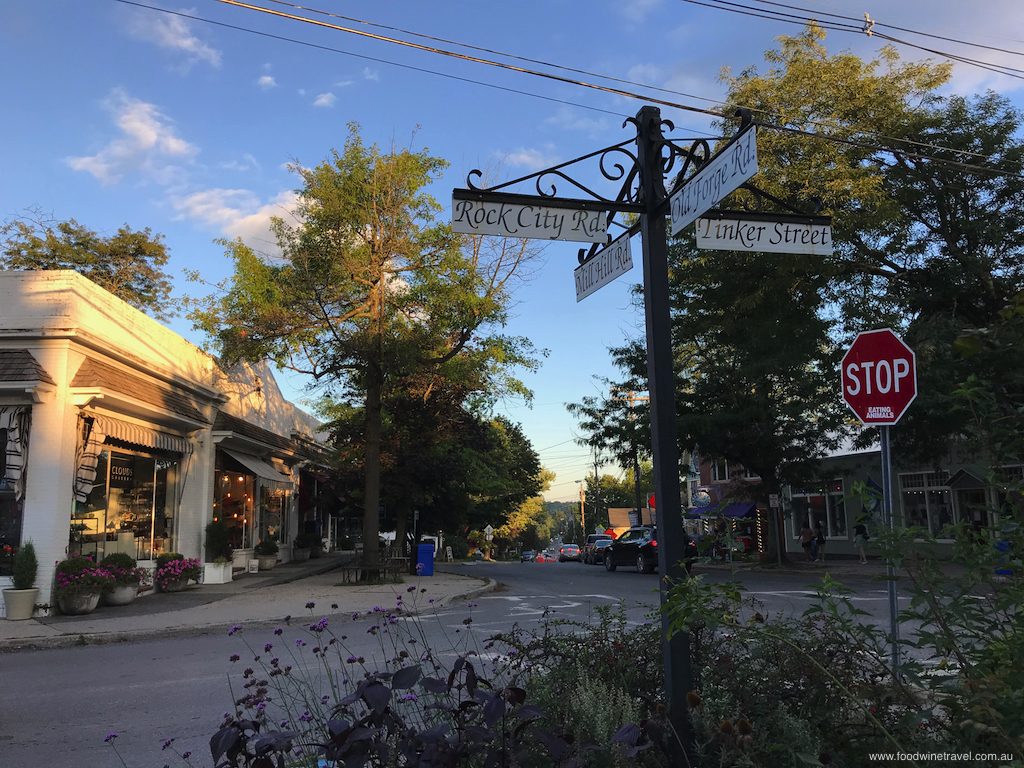 Woodstock, the town that didn't host the festival