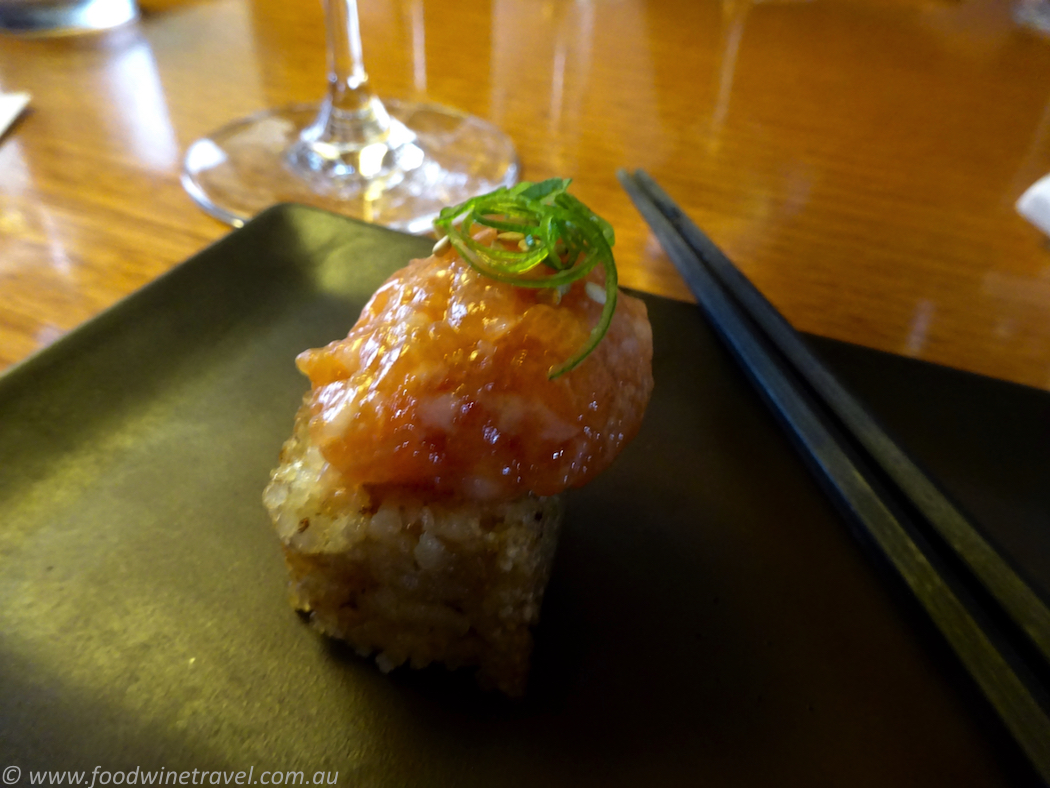 I've never thought it was particularly easy to match wine with Japanese food. It's always seemed to me that wines pair more easily with cuisines that have a wine drinking culture, whereas Japanese food lends itself more to sake or beer. But the meal that we had at Brisbane restaurant, Sono, to taste the new release Catalina wines has allowed us to see it in a new light.
We tasted a selection of whites and reds, from Sauvignon Blanc and Pinot Gris through to Pinot Noir and even a rare dessert wine, and I'm happy to say that all of them not only complemented the food beautifully, both the wine and the food were elevated to new heights thanks to these inspired pairings.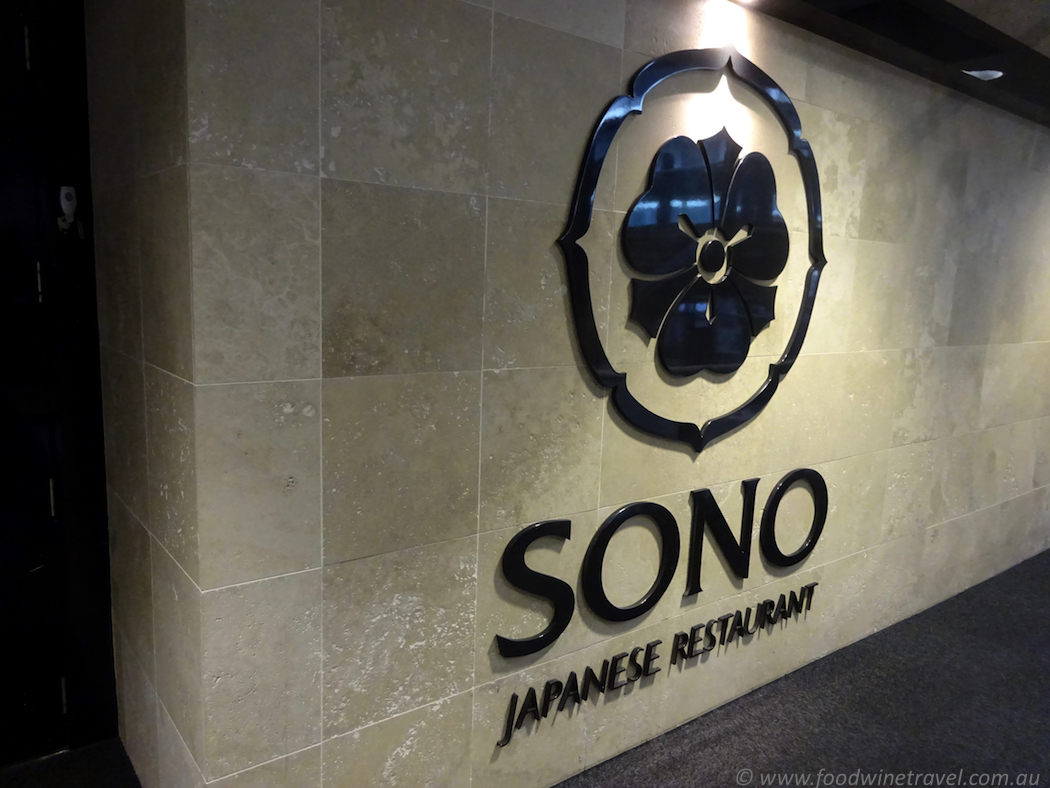 This was our first experience at Sono, in Brisbane's Portside Wharf complex, and we were hugely impressed, even before the first glass was poured. The restaurant has that lovely calm, rarefied atmosphere that good Japanese restaurants excel at.
We were greeted with a glass of 2016 Catalina Sounds Sauvignon Blanc and platters of natural Pacific Oysters, a combo that always works well. Crisp and refreshing, the Sav also complemented an appetizer of thinly sliced Hiramasa kingfish sashimi with navel orange and yuzu dressing.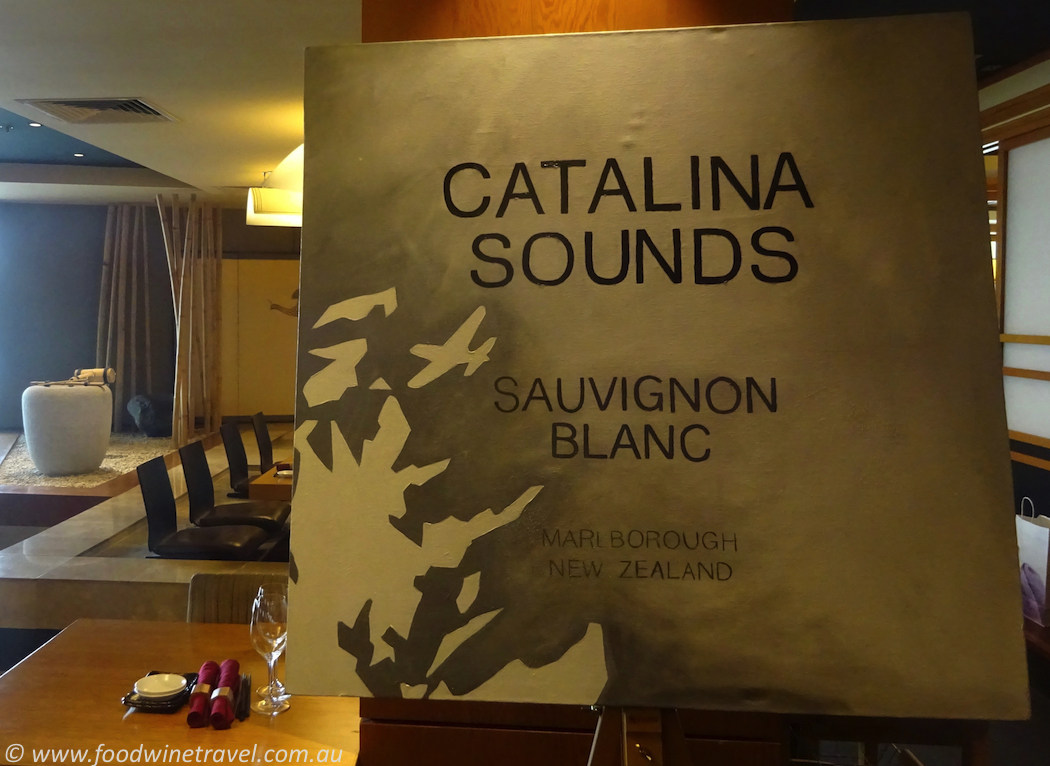 New Zealand producer Catalina Wines has been making great inroads into the Australian market with its stylish wines from the Marlborough region. Winemaker Peter Jackson is a Queensland boy, originally from Ipswich, and coming to Queensland is always high on his priority list.
Jackson says the 2016 Sauvignon Blanc is one of the strongest Catalina has made in the last few years.
"My ambition was to give you a wine with lovely fruit purity but still with some restraint," he told those of us at the Sono lunch. "There are lots of boisterous Sav Blancs out there. This has got little subtler textural nuances on the palate. It's nice and light and refreshing."
A small portion, around 5 to 7%, was fermented in barrel, and Jackson is playing more and more with wild fermentation to create subtle layers.
"This year we had a small parcel that we decided to treat very crudely. It was allowed to wild ferment till it was warm and mucky. It got really out there on the nose; it had a real grapefruit character. Even though it (accounts for) only 2 to 3% of the blend, it's really given it a great lift this year."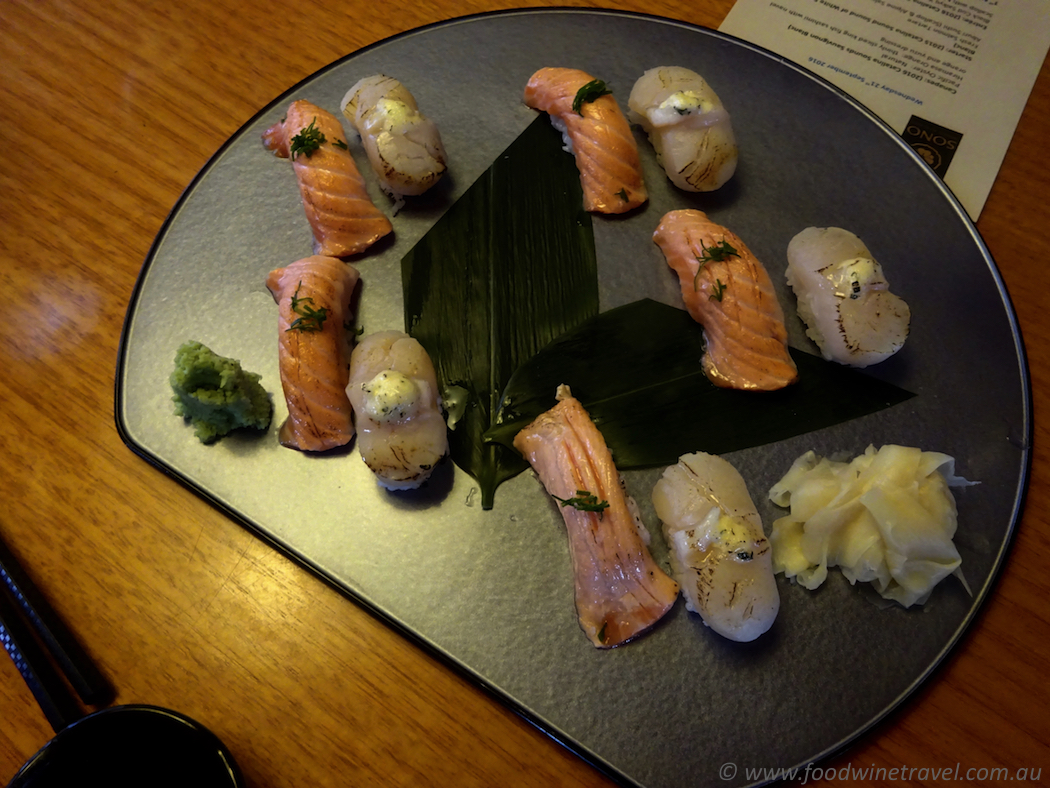 This year, for the first time, Catalina has released a Sauvignon Blanc that is 100% fermented in barrel. The 2015 Sound of White comes from Catalina's home vineyard in the Waihopai Valley, a little bit away from the main Marlborough growing region, and a bit more elevated. The free draining soils on the flat river terraces are perfect for Sauvignon Blanc while the heavy clay-based soils on the ridges suit Pinot Gris and Pinot Noir.
"It's a block we absolutely adore," says Jackson. "It's a stunning site. We get fantastic fruit from this vineyard. There's real precision to the fruit."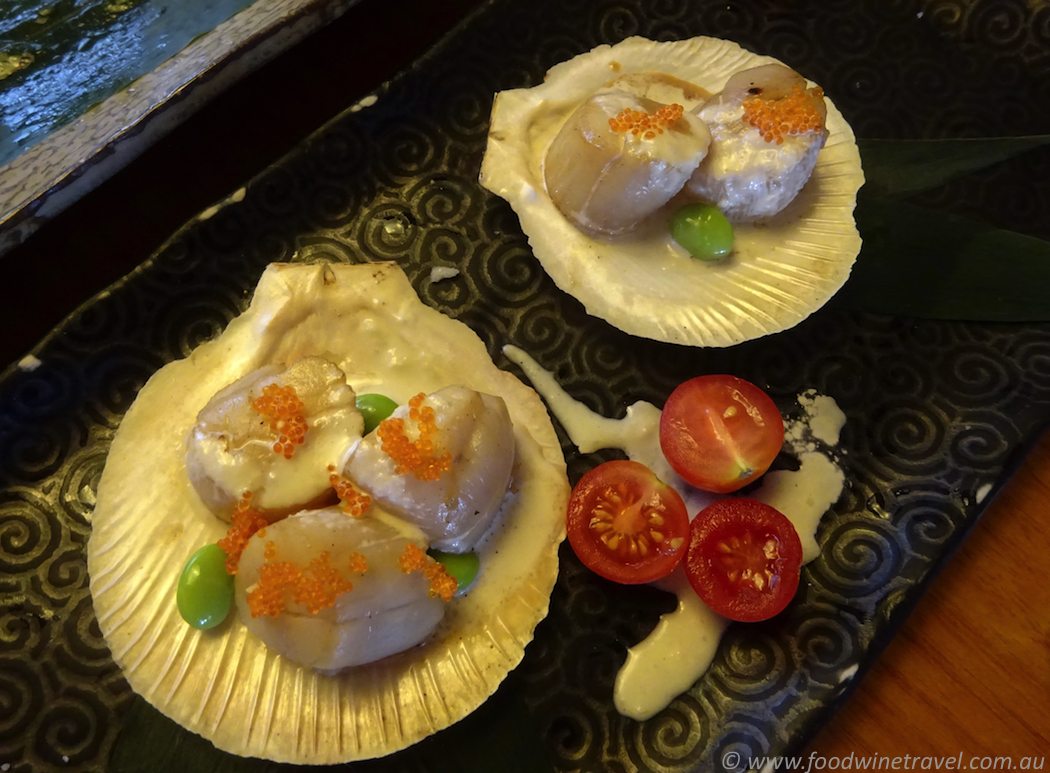 "Marlborough sure can be quite polarizing. Not everyone loves it, so we thought why not do something a bit different. We wanted to produce a wine that plays more on texture. (The Sound of White Sauvignon Blanc) is fermented completely on oak. The other reason we did it was because we wanted a wine that would work well with food."
Sono's fresh salmon tartare, and scallop and salmon sushi were great matches but Jackson has also enjoyed it with pork jowl and steak tartare, and deemed it to be fantastic on both occasions. "We've got absolute faith in the fruit. It's all about capturing the site, capturing the year, and allowing the wine to do its own thing."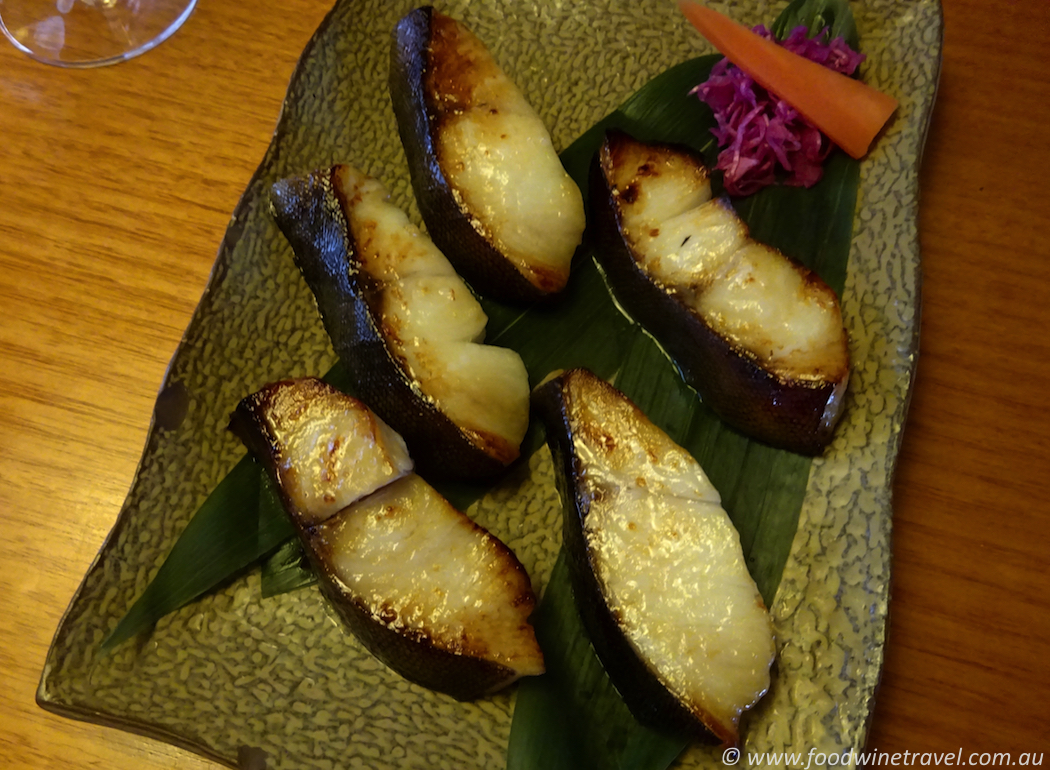 After riding the wine route in Alsace 20 years ago and returning to do a vintage there in 2007, Jackson has a "real soft spot" for Pinot Gris. His attachment to the wines of Alsace is something he has carried with him throughout his winemaking career. "It's one of the reasons I went to New Zealand in the first place."
Fermentation in Alsace is a long process that is important for building mouthfeel and richness in the wines, something Jackson has been trying to emulate ever since. "Pinot gris has that natural oiliness and viscosity. It has lovely aromatics that never dominate but work beautifully with food."
According to Jackson, fermentation was slower at Catalina this year than it has ever been, giving an added richness to the 2016 Catalina Sounds Pinot Gris. This allowed the wine to stand up brilliantly against the richness of the black cod, which had been marinated for 48 hours in Saikyo Yaki miso and literally melted in the mouth. Scallops served on the shell with miso mayonnaise were also a good match for the Pinot Gris.
Sono's dish of the day was unquestionably the Duck breast teriyaki orange with sauteed mushrooms, a classic match for the 2015 Catalina Sounds Pinot Noir.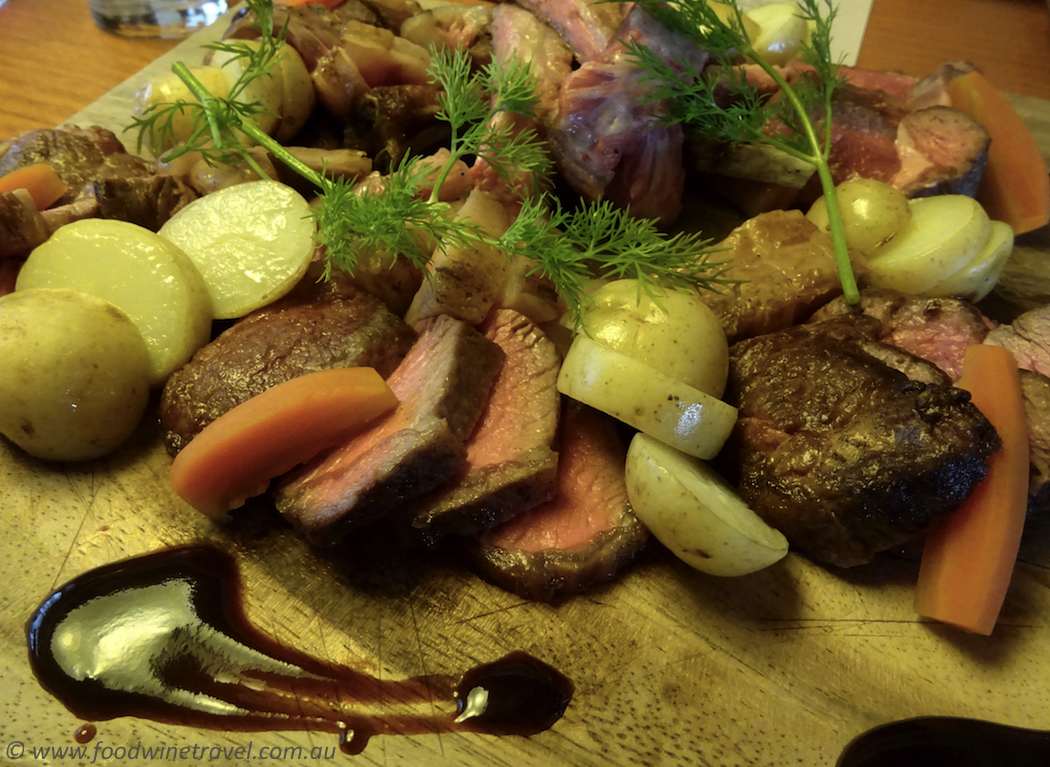 Jackson says Marlborough Pinot is a case of "watch this space … in the next 5 to 10 years, we are going to see some absolutely stunning wines come out of Marlborough." There had been huge improvements in the last 10 to 15 years, thanks to better clonal selection and site selection.
"Marlborough Pinot is really approachable. It doesn't need to sit around in the bottle. It's all about the fruit. People think light raspberries (about Pinot). When they see our Pinot, they're surprised. We get a darker spectrum of fruit because of our location. We're a bit more inland. It's a unique site. It's a real pleasure to work there."
The Sono lunch was the first showing in Queensland of Catalina's premium Pinot, the 2015 Sound of White. Sourced from a small parcel of the same vineyard the Catalina Sounds Pinot comes from, it is a little richer, denser and more tannic.
There was no filtration or fining: "It's really a very honest take on the site it comes from." Only 200 dozen were made of this first release wine.
Sono paired the Sound of White Pinot Noir with lamb, roasted in rich, dark Haccyou miso and served on a large wooden board for sharing. Sensational.
The final treat was a glass of 2015 Noble Chardonnay, which sadly is not available commercially. Catalina has planted Chardonnay on its vineyard and Jackson has been playing around with it, making one barrel of dessert wine "just for fun".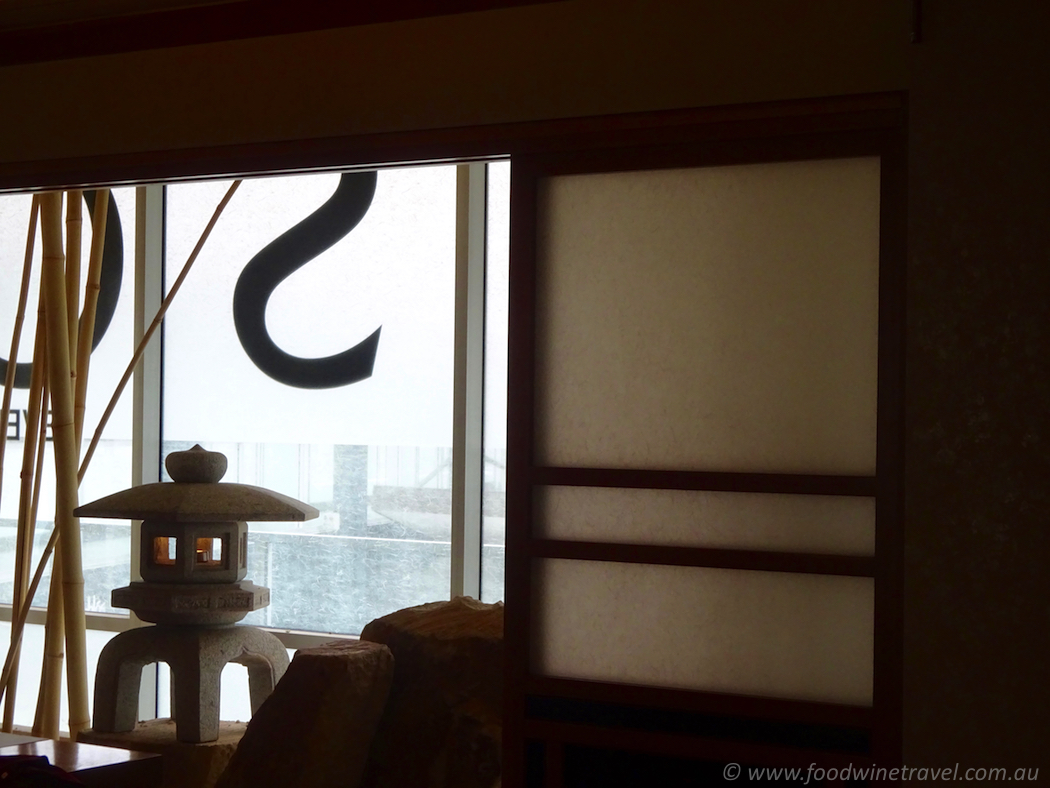 With beautiful crockery, elegant stemware and sweeping views of Brisbane River, Sono is the perfect setting for a special lunch celebrating special wines.
With thanks to Catalina Sounds for hosting the Food Wine Travel team at this lunch and tasting. We are privileged to be invited to many lovely events, but this was one of the best. 🙂
You might also enjoy reading Maurie's article, Flying High With Catalina, from his visit to Catalina Sounds earlier this year.