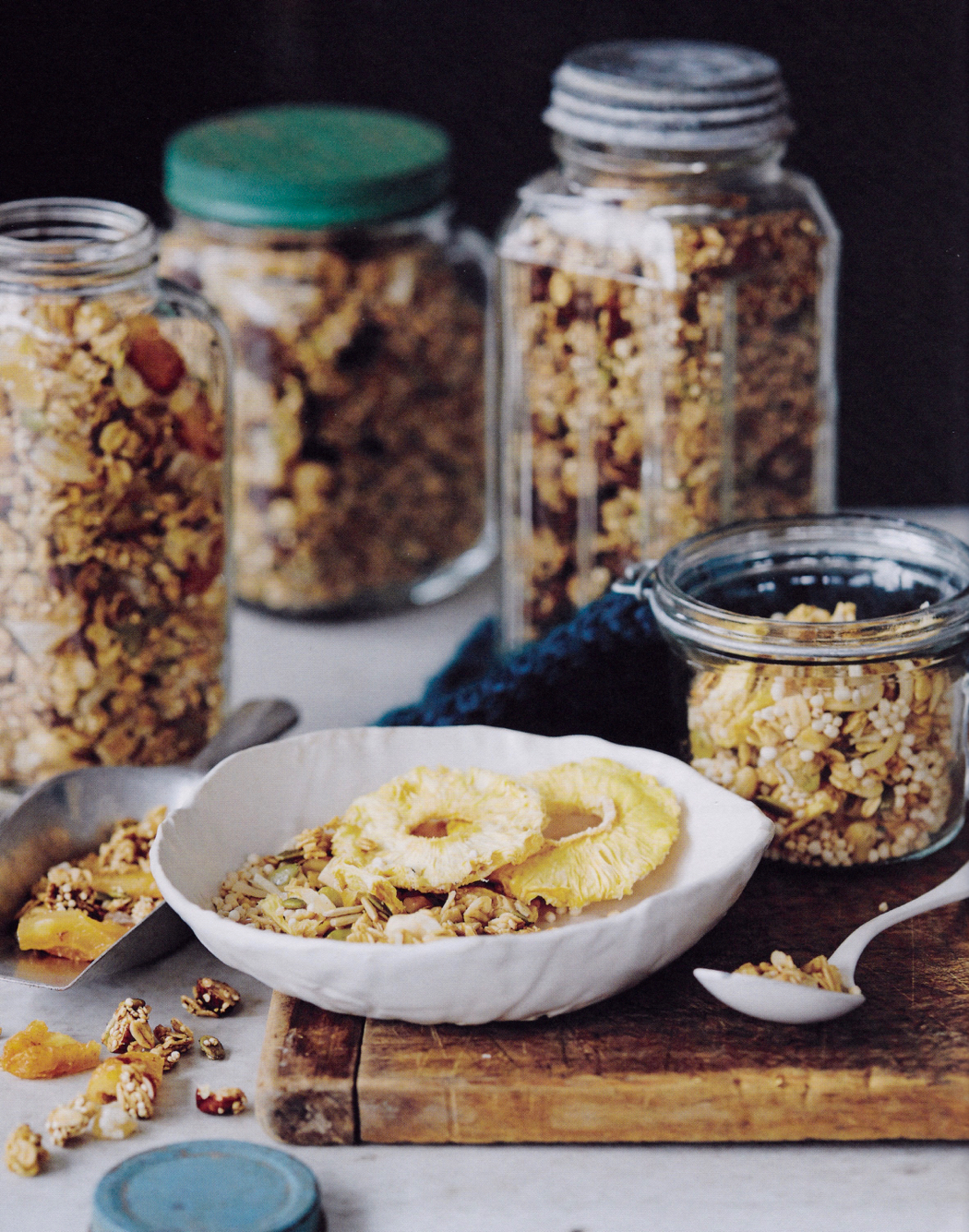 We write a lot about eating healthy, wholesome food but Real Food Projects is a little bit different in that it's more of a handbook for learning to cook the basics from scratch. It covers 30 cooking skills, from granola, butter, cheeses, yoghurt and no-knead bread, to fruity cordials, sausages, passata, chilli sauce, mustard, sauerkraut and pizza dough.
Published by Murdoch Books, its author Kate Walsh is on a self-declared mission to "change the way we eat". Working on organic farms and with Slow Food USA instilled in her a dedication that sparked the creation of Real Food Projects, an active community of chefs, growers, foragers, butchers and eaters. This grass roots movement runs cooking classes in Sydney and Byron Bay.
For too long, Walsh says, we've been sold the idea that making our own food is difficult, time-consuming and not worth the effort. But learning how to cook a few staples from scratch, using fresh local and seasonal produce, is the best way to improve our health and our food system.
There's no need for big, fancy kitchen equipment – Walsh encourages everyone to start with a large bowl and a wooden spoon and go from there. As well as step-by-step instructions and photos for the 30 projects, there are recipes to try out the new skills – for example, you could make an autumn crumble with the granola featured here.
Once you've made granola a few times, you can start to get creative. Change the amount of honey and use different dried fruits and spices to make your ultimate breakfast. But remember – granola is not just for the morning.
You can sprinkle it over poached fruit and serve with cream for dessert, or simply grab a handful whenever you walk past the jar. This is a much lighter summer version, with dried pineapple and coconut.
**Buy Real Food Projects   from Book Depository.
Food Wine Travel gets a small commission on purchases through this link but it doesn't cost you any extra.
PINEAPPLE, ALMOND AND COCONUT GRANOLA
Makes 1 litre jar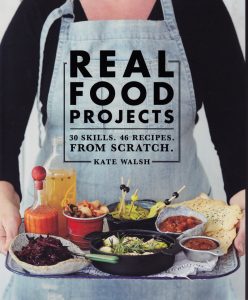 1 free-range egg white
1 tablespoon cold water
1 tablespoon light-tasting vegetable oil
90g honey
1 teaspoon natural vanilla extract
1 teaspoon sea salt
20g shredded coconut
80g almonds, roughly chopped
40g pepitas (pumpkin seeds)
40g sunflower seeds
4 slices dried pineapple, diced
60g puffed quinoa, or your favourite puffed grain
Preheat the oven to 160 degrees C and line a large baking tray with baking paper. It's best to use a tray that has sides so the granola doesn't spill out everywhere.
In a large bowl, whisk the egg white with the water until slightly foamy. Add the oil, honey and vanilla extract and give it a good stir. Add the rest of the ingredients, except the dried pineapple and quinoa. Stir vigorously with a wooden spoon, making sure all the ingredients are well coated.
Evenly spread the mixture over the lined baking tray, making sure the layer is no more than 1cm thick, otherwise the granola won't crisp up nicely. Toast in the oven for 30 minutes, or until golden brown, stirring every 10 minutes.
Allow to cool to room temperature, then break into small pieces, into a large clean bowl. Mix the dried pineapple and puffed quinoa through.
Transfer to a large jar or airtight container and store in the pantry. The granola will keep for up to 1 month.
Recipe and images from Real Food Projects, by Kate Walsh, published by Murdoch Books and reproduced with permission of Murdoch Books.
This post was originally published in PS News online.