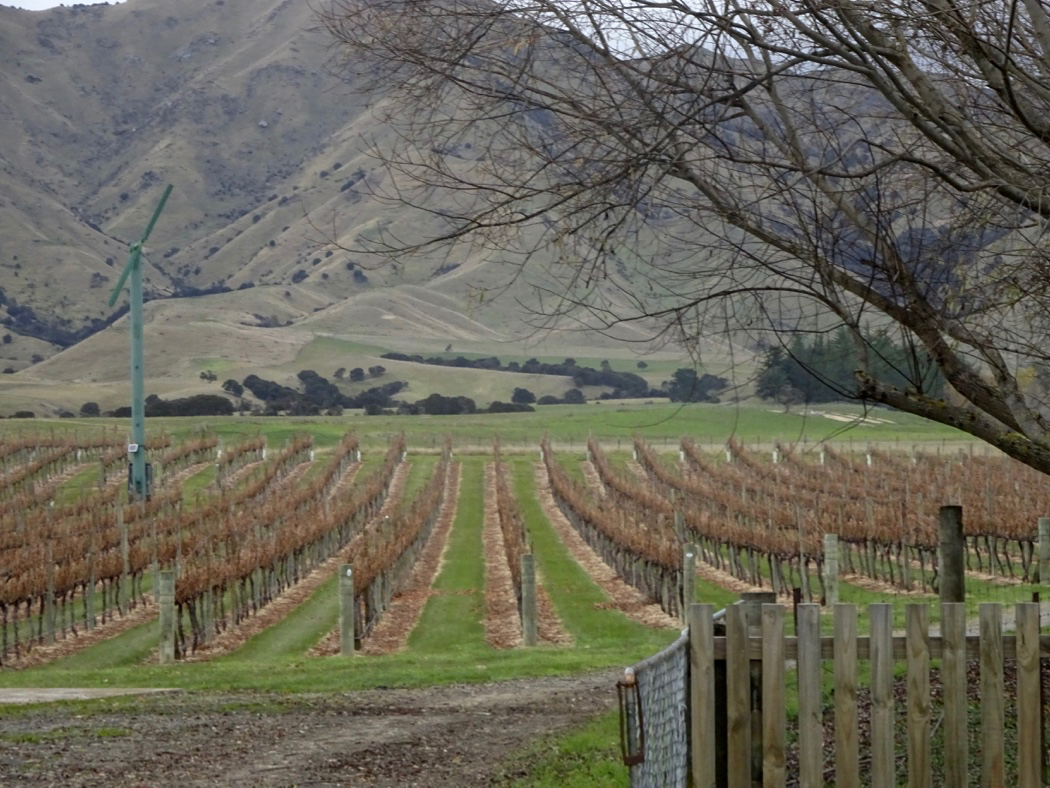 The snow fell softly and evenly, covering the Catalina vineyards in a magical white blanket, when Fraser Brown quietly launched himself from the top of the slope and skied silently and effortlessly down through the vines. The only thing that could be heard was the sound of white and thus the name for this iconic brand was coined.
The flair and adventurous spirit of Fraser skiing through the vines is typical of Catalina Sounds Winery, which in 10 years has captured a very significant slice of the Australian market for super-premium Marlborough Sauvignon Blanc. Located in the Waihopai Valley in the Marlborough region of New Zealand's South Island, the vineyard is protected from three different directions and benefits from a clay soil and a climate with perfect summers that combine to produce the sort of premium wines that we have come to expect from the region.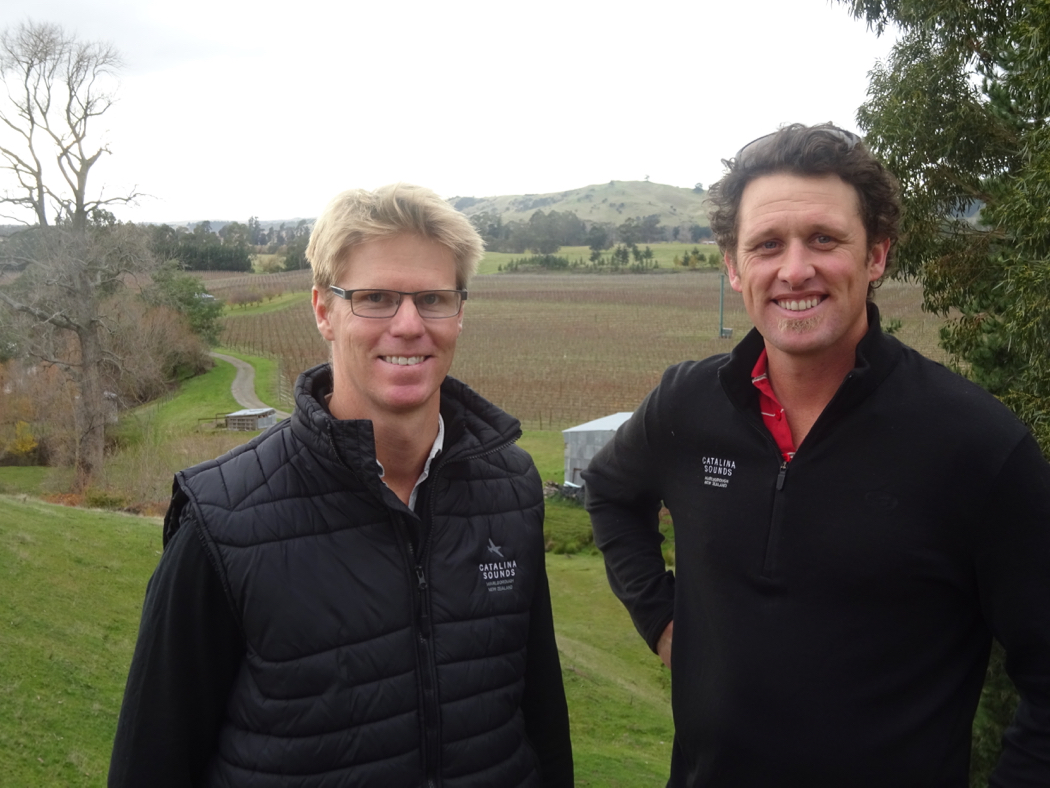 There are some particular similarities between the Marlborough region and Australia's Margaret River region, both producing good Sauvignon Blanc, although the harvest is later in New Zealand and the longer, colder season accounts for many of the characteristic differences.
As vineyard manager, Fraser is part of a team that also includes winemaker Peter Jackson and Lisa Ellis, who looks after marketing and just about everything else. You could say that Lisa is the cabin crew and Peter and Fraser are up front in the Catalina cockpit. Peter says he and Fraser work well together and are both 'on the same page' with their techniques and ideas. You may be thinking that every creative person in New Zealand is called Peter Jackson but this Catalina winemaker originally hails from Ipswich in Queensland.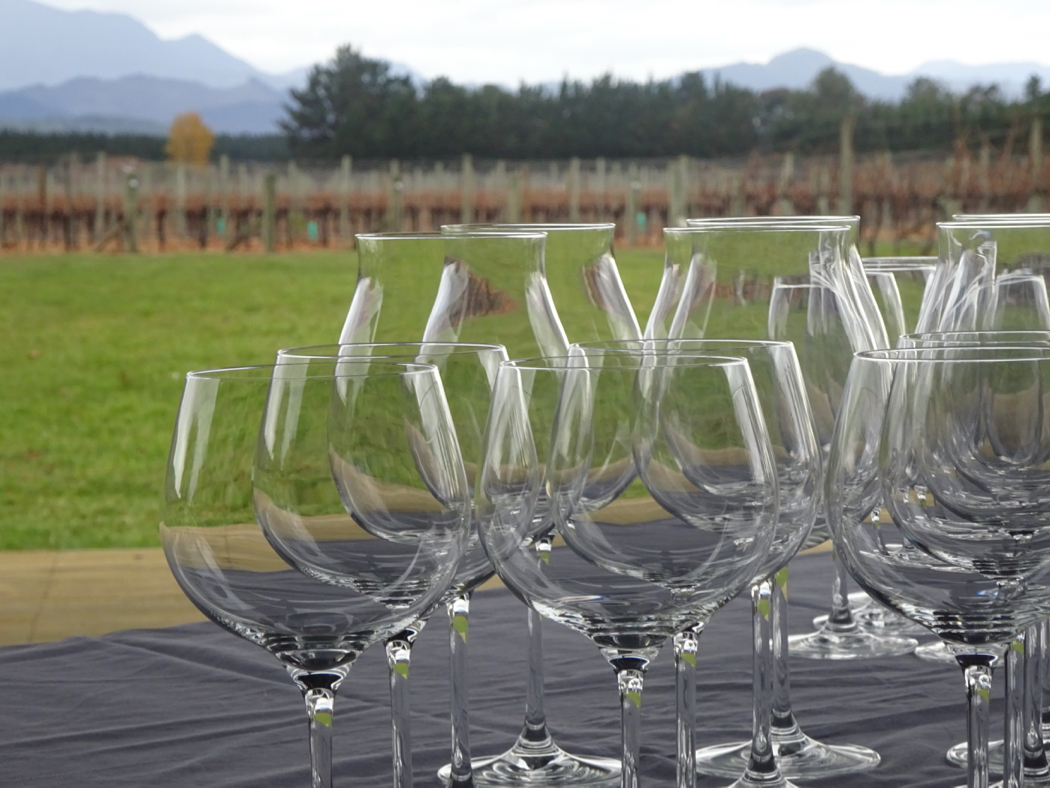 His journey into winemaking began in high school when not being able to study Japanese he was put in the French class, resulting in a home stay in France and later while at university studying law, a holiday break which ended up lasting for 12 months. During that time, he borrowed a bike and went on le tour – actually a tour of French wineries where he was captivated with the tradition, process and art of French winemaking. He came back to Australia, chucked in the law degree, went to Adelaide and studied Oenology at Adelaide University. His connections with the wine industry in South Australia subsequently led him to work in a number of countries and finally Marlborough and Catalina Sounds.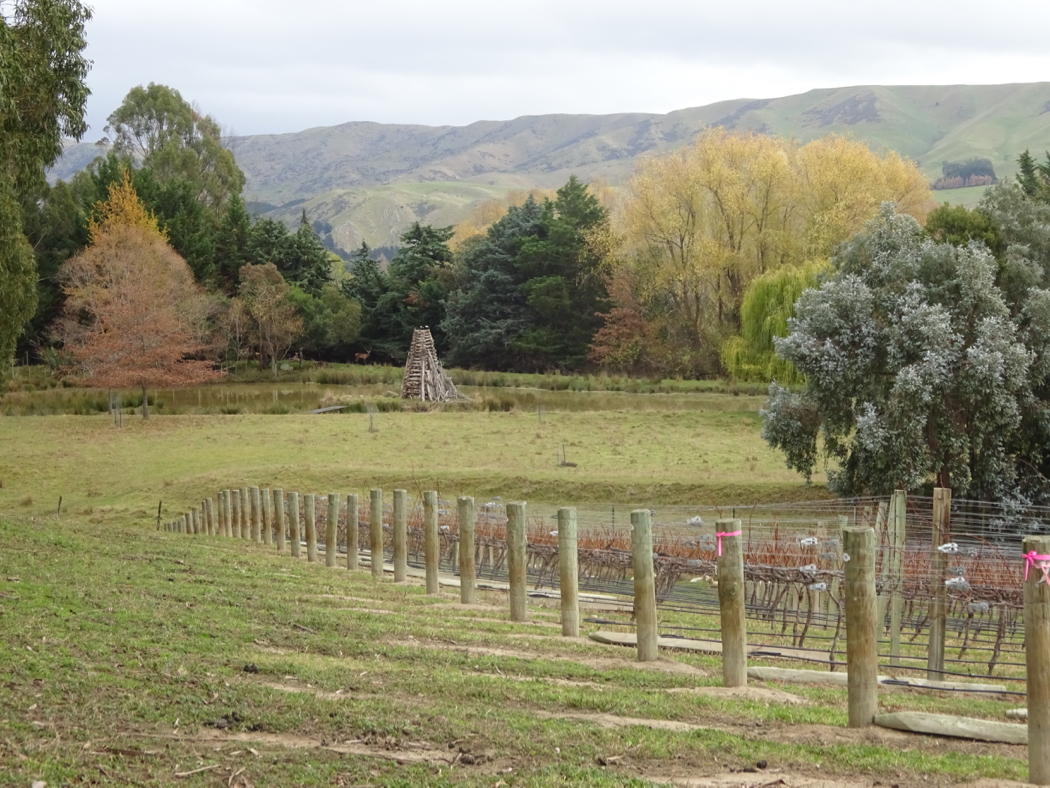 Peter believes that deciding exactly when to harvest is the critical factor in good wine making; he also says that wines should be given as much time as possible. This is evidenced by the texture he achieves with both the Catalina Sounds Sauvignon Blanc and the Sound of White Sauvignon Blanc. The 2013 Sound of White was handpicked from a special block on the Catalina Sounds Estate, going into French oak with a wild ferment and regular stirring while on lees – this probably accounts for the rich texture and flavour. It didn't get into the bottle for about 12 months, giving it plenty of time and resulting in a wine with a fruity nose and a very well balanced crisp palate. I think Peter is right when he says that it's all about texture.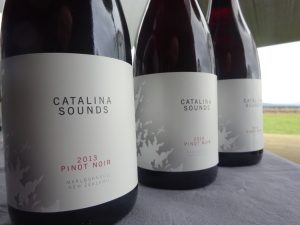 I spent a very pleasant afternoon on the tasting deck at Catalina Sounds having lunch and sampling a number of their wines. This is a very picturesque part of the world and there are soon to be some changes with a full cellar door and accommodation at the winery on the way.
So what did I fancy?
2013 & 2014 Sound of White Sauvignon Blanc
It seems that Australians can't get enough New Zealand Sav Blanc, so if you haven't tried these you're missing out. The 2013 vintage benefits from a bit longer in the bottle but both are excellent wines with fruity aromas and rich textures that go well with seafood or white meat. Retailing at around $28 a bottle, these are both good buys.
2015 Catalina Sounds Sauvignon Blanc
This is young and very nicely fruity but with a well-balanced complexity and I liked it more than the 2014 which was a pretty good drop in any case. The 2015 is about to hit the market in Australia and at about $20 per bottle you can't go wrong.
2014 Catalina Sounds Pinot Noir
Yes, you can really taste the difference between Central Otago and Marlborough Pinots and this one is a great ambassador for the region, benefiting from the clay soil and a blend of fruit from two different Marlborough vineyards. With an almost sparkling red colour and berry nose, it is medium bodied with soft tannins. I could be eating Italian food all day with this wine. At around $25 a bottle, take one to your next dinner party.
2015 Catalina Sounds Pinot Gris
Pinot Gris is becoming more popular in Australia and this one – having won a couple of gold medals – is a good choice. With pear flavours and a surprising body, it has a clean finish, making it ideal with Asian food, pork or chicken. Retailing for around $24 a bottle, it'll be good if you want a change from Sauvignon Blanc.
Maurie travelled to New Zealand as a guest of Catalina Sounds.