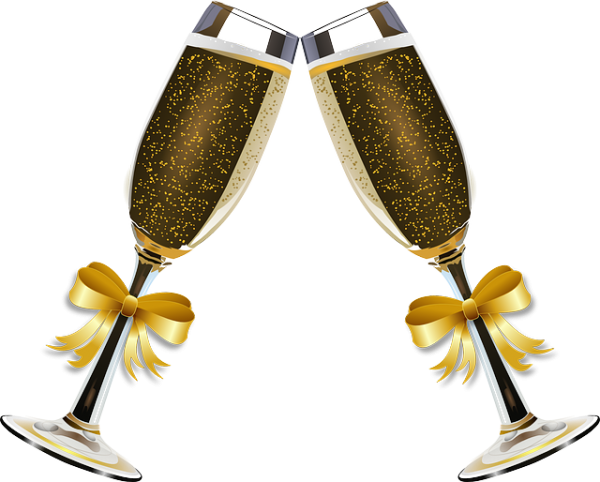 Every day's a good day for opening a bottle of bubbles, wouldn't you agree? Nevertheless, here are some suggestions for some Aussie sparkling wines that you might like to add to your shopping list this Valentine's Day. Forgive me for going a bit overboard on the Chandon wines but for the sheer breadth of their sparkling wine range and their dedication and commitment to producing top-notch bubbles, they deserve a bouquet. The ones listed here are just a small taste of the Chandon range.
♥ Chandon Blanc de Blancs 2010, $37.49
Most Blanc de Blancs in Champagne comes from a relatively small region in France. The Chardonnay for this one, in contrast, comes from five different regions in Victorian and Tasmania, bringing a very Australian signature to it – think quince, pear and granny smith apple with subtle yeast notes and a deliciously long finish.
♥ Chandon Brut Rosé, $31.99
The most romantic wine of all is pink bubbles, isn't it? This one's a favourite of Chandon winemaker Dan Buckle who admits to having a personal obsession with Rosé. "Redcurrant and pomegranate aromas and flavours are hedonistic and makes these wines delicious with or without food," he says.
♥ Chandon Cuvée Riche, $40.99
As the name implies, this is a rich, opulent wine for the true connoisseur. Soft, luscious and creamy, it has enticing vanilla and apricot aromas and complex brioche and nutty notes. This one's for the person who, really truly, is the love of your life!
♥ Logan 2011 Vintage 'M' Cuvee, $35
Made from cool-climate fruit from the Central Ranges of NSW, this indulgent bubbly has a lovely rose gold colour and is brimming with strawberry, spice and all things nice. Throw in a little bit of lemon and brioche, and it's the perfect toast before, during and after a dinner for two.
♥ Katnook Founder's Block Sparkling Chardonnay Pinot Noir NV, $23
Toasty and nutty with a little bit of residual sugar, this is a good, easy-drinking bubbly that's spot-on for the price and still going to impress your mate.
♥ Azahara Sparkling Chardonnay Pinot Noir NV, $15
The name Azahara is derived from the Spanish word for orange blossom, which suggests that there's romance in the air. This crisp, refreshing wine punches well above its weight and the judges think so too, as it won an international gold medal at the Decanter Wine Awards in 2012, the only Australian sparkling wine to do so.
♥ Primo Estate 2014 Joseph Sparkling Red NV, $80
Don't gasp at the price – your loved one is worth it, right? This hugely indulgent wine is one for those dedicated wine drinkers who adore sparkling red. Here's what goes into the mix: some Shiraz from every vintage since the 1980s, some random early '60s and '70s reds, and some of Joe Grilli's flagship Moda Cabernet Merlot. It's rich and seductive, with plum, berry and spice notes. Yum!
What are your favourite buys in sparkling wine?