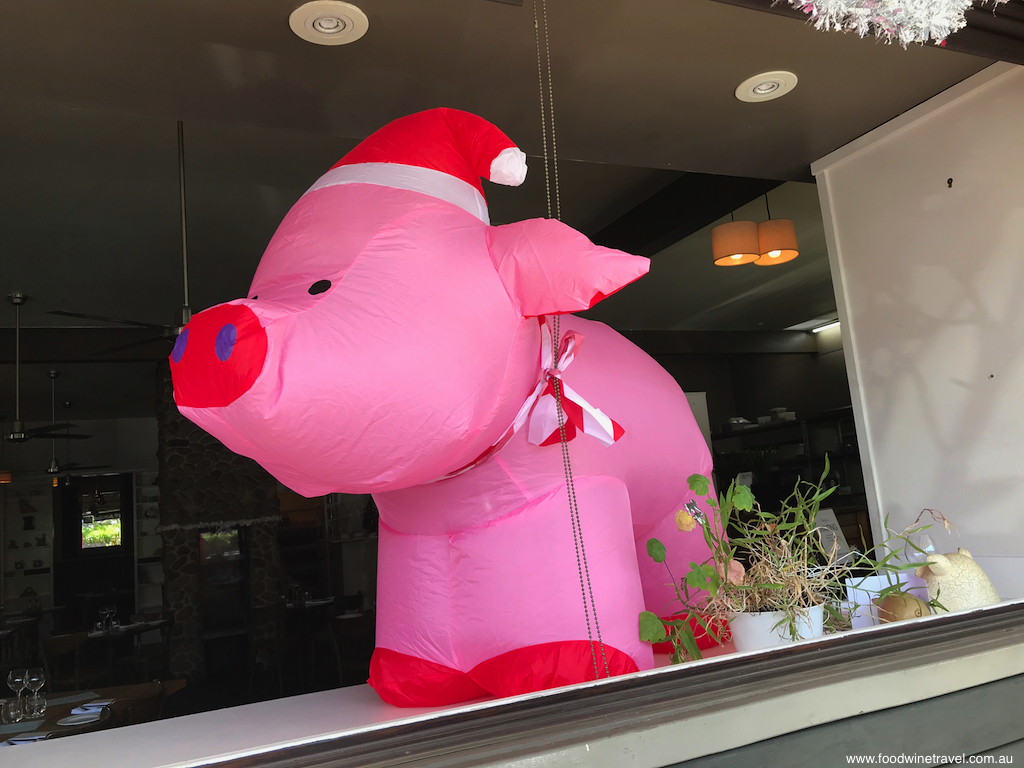 Tamborine Mountain is home to a surprisingly large number of eateries catering for all price ranges and tastes. Our hosts at Witches Falls Cottages recommended a couple of restaurants to us, including Three Little Pigs, a bistro in the main street. In particular, they had recommended the salt and pepper prawns, and our host David was so full of praise for this dish that we simply had to try it for ourselves.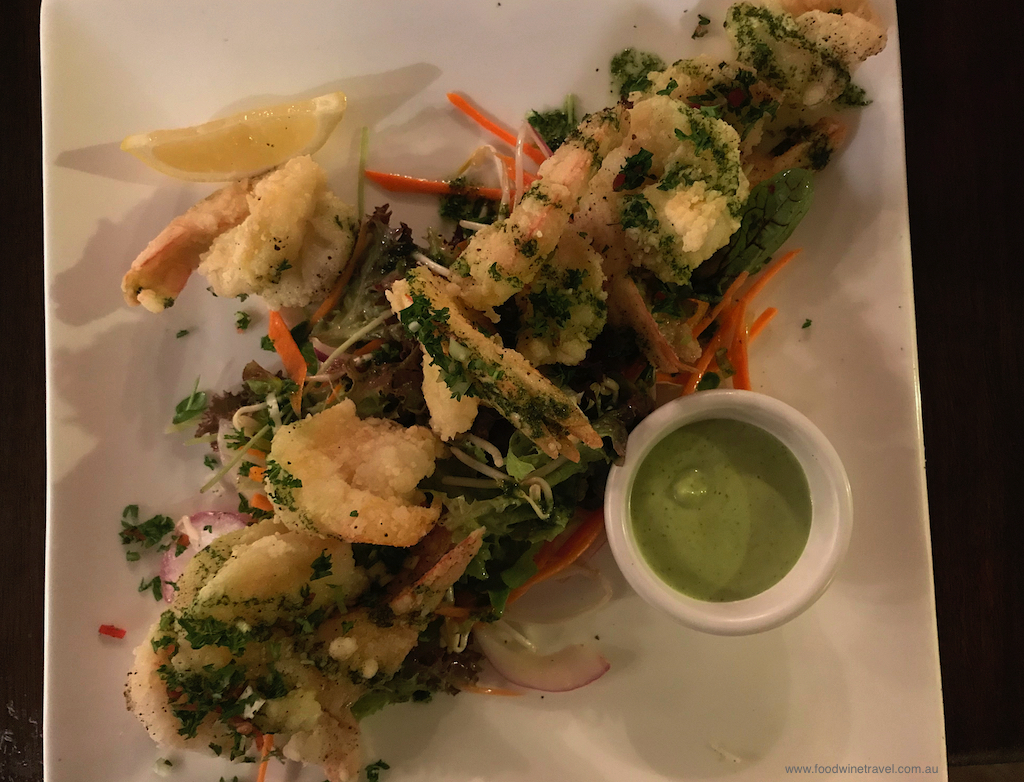 He was right. The prawns were sensational – thinly battered in a tempura-style, served with dill aioli. We ordered them as a main dish ($36) but it was a much bigger serve than we expected. Indeed, portion sizes in general appeared to be big. The slow roasted pork belly ($34) was a very generous serve too. I guess appetites are sharpened in the mountains.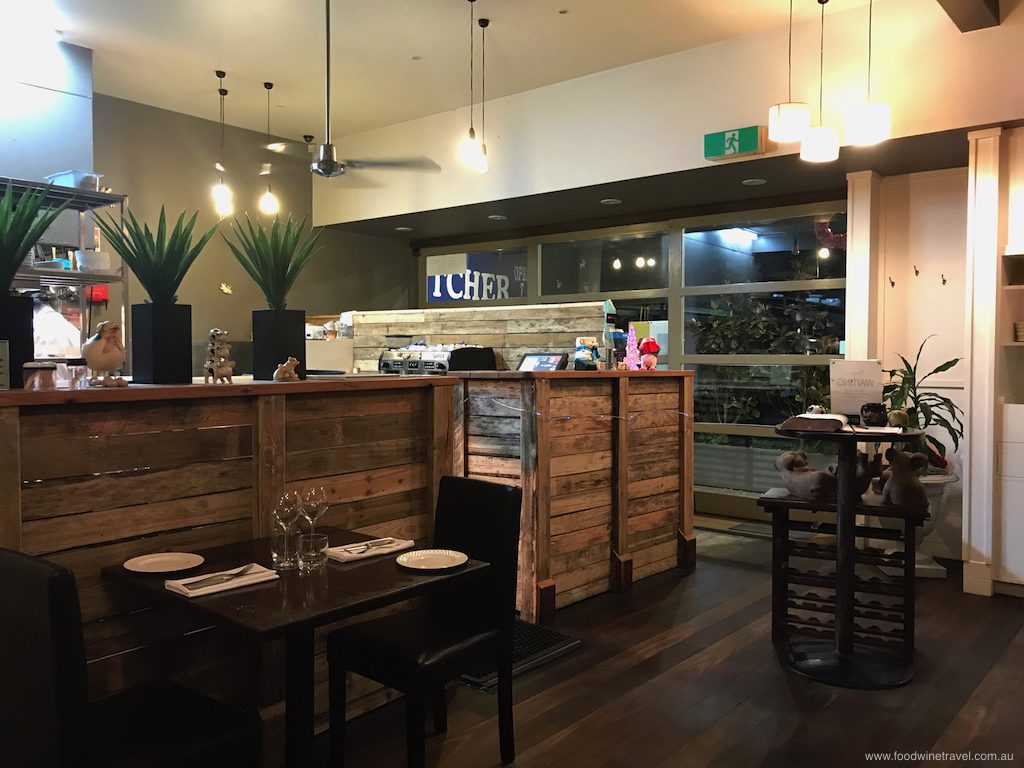 The beautifully cooked pork belly was served with sautéed potatoes, pumpkin and rosemary aioli. Having filled up on cheese and crackers as we watched the sunset from Rotary Lookout, we didn't have room for entrées or dessert. However, the restaurant attracts a lot of praise for the quality of its food, which includes dishes like Chicken Paté and Crispy Sumac Spiced Quail for entrées, and Oink & Surf (Pork Belly with Prawns or Calamari) and Pan-Fried Ricotta Gnocchi for mains. The menu has a focus on locally sourced ingredients.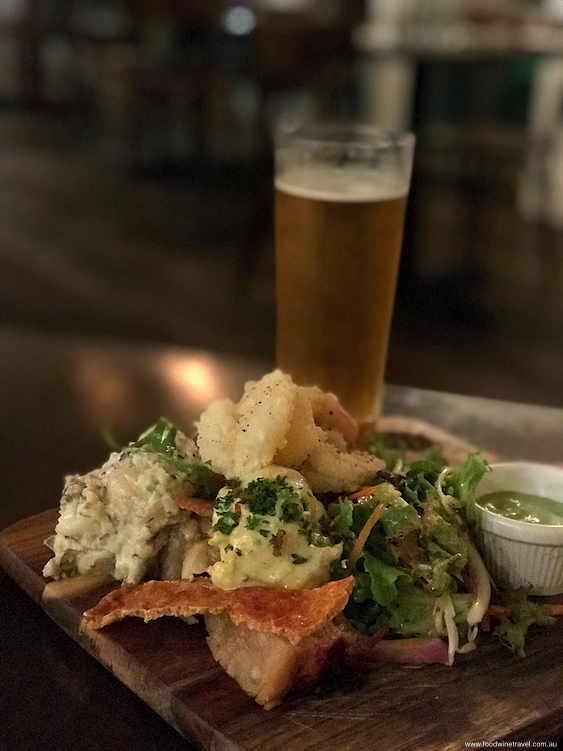 The restaurant has a relaxed ambience with a simple décor of bentwood chairs, timber floor and stone fireplace. Playing on the name and adding a fun touch, there are pig ornaments galore. There's also a deck offering alfresco dining.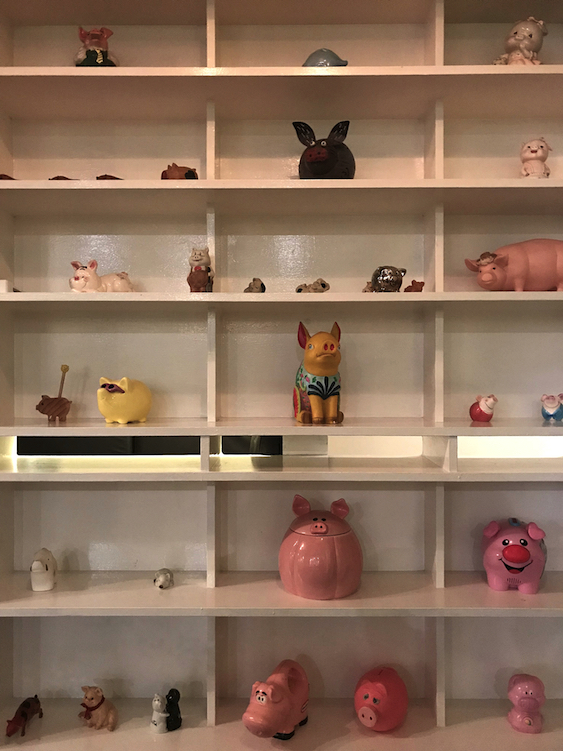 We can highly recommend Three Little Pigs for a great night out, and I think you'd be hard-pressed to find better food in the mountains. The restaurant is open for lunch Wednesday to Sunday and dinner Wednesday to Saturday.
We dined at Three Little Pigs at our own expense.
If you go:
Three Little Pigs Bar & Bistro
13 Main Street
Tamborine Mountain QLD 4272
Australia
Tel: +61 (0)7 5545 4484