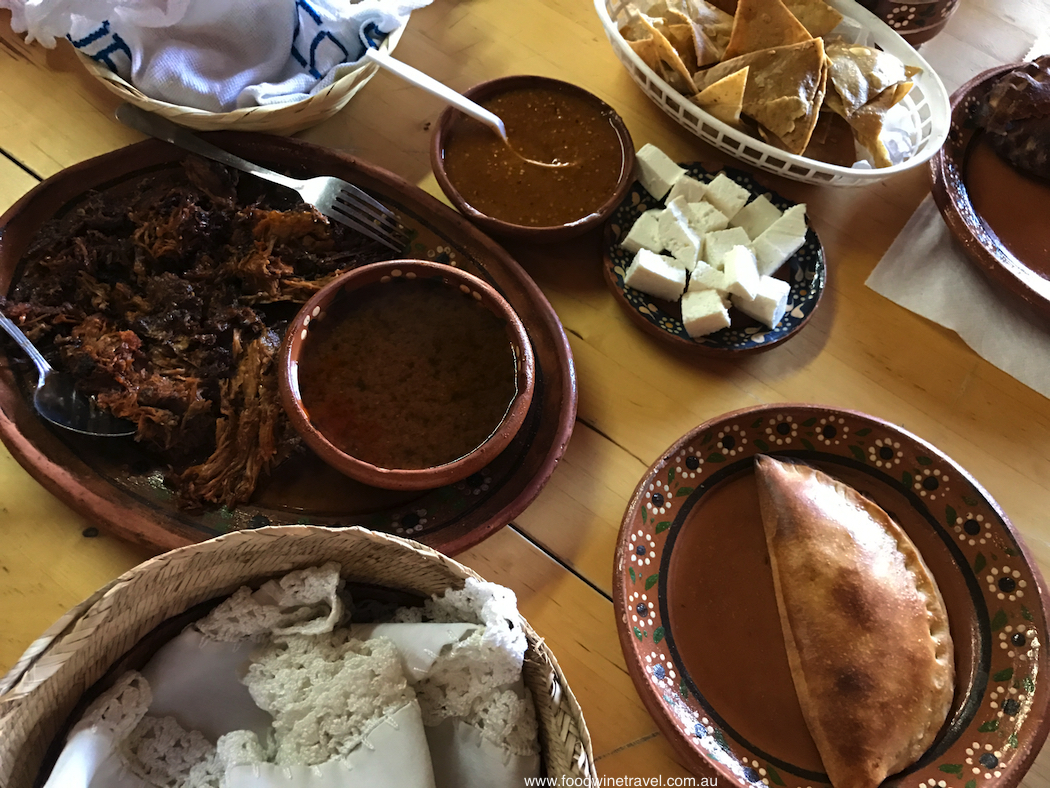 Sophisticated cellar doors and restaurants are popping up everywhere in Mexico's Valle de Guadalupe wine region, but it's refreshing to find a more traditional experience, especially when the food is as good as it is at La Cocina de Doña Esthela.
Doña Esthela has become something of a minor celebrity in Mexico, with people flocking from near and far to her humble little restaurant for machaca and empañadas.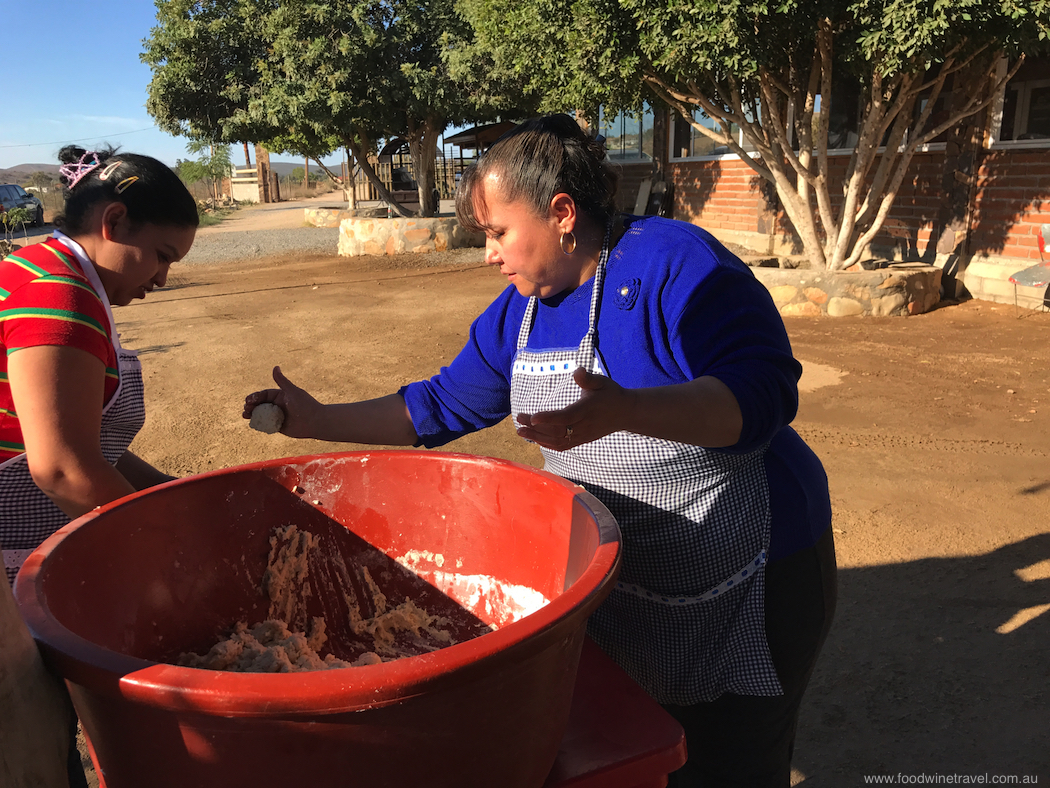 Her dishes are steeped in tradition. The machaca – a shredded meat dish that is popular for breakfast in Mexico – is spiced with serrano chillies, bell peppers and garlic. It is served with eggs from her small farm, and a rich, peppery side dish of refried beans.
Lamb, slowly cooked in its own jus, and gorditas (corn cakes) with spinach, grace our table, along with crumbly feta-like cheese, and paper-thin tortillas. The flour tortillas are made on the spot, and served warm from the oven.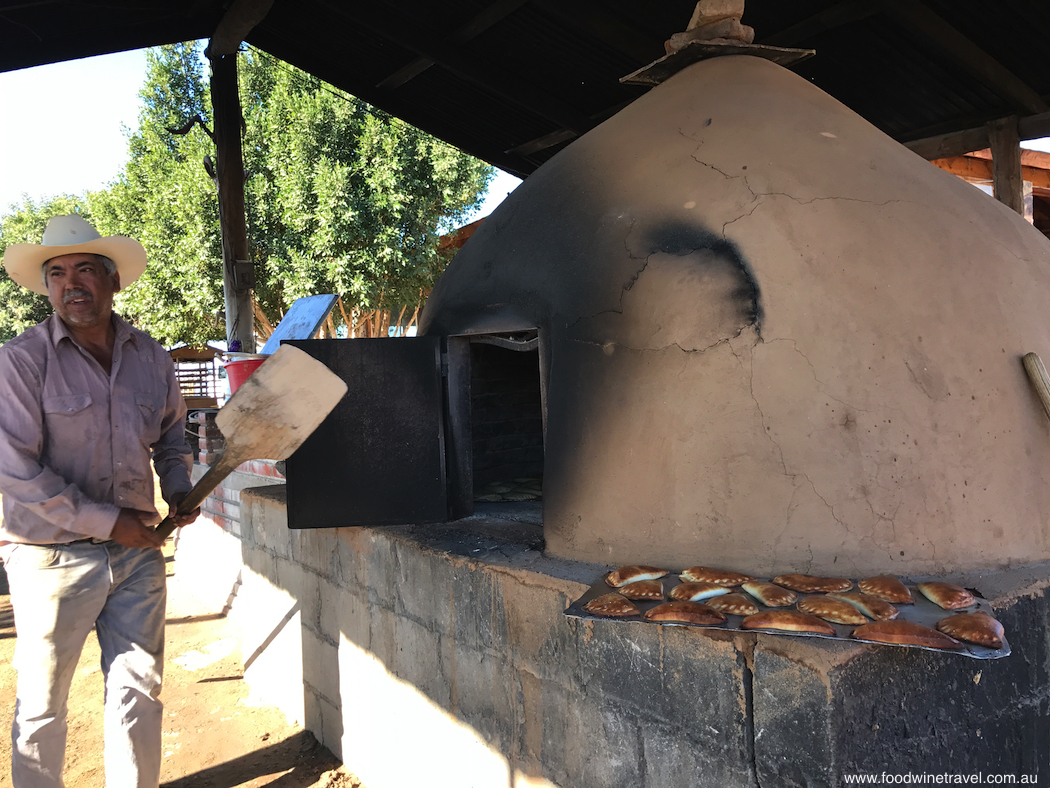 Outside, the great horno (mudbrick oven) is fired up and Doña Esthela rolls up her sleeves to make empañadas. Some are filled with pineapple, others with spiced pumpkin.
Pineapple is a particularly popular fruit filling for empañadas in Mexico, and it goes down a treat at La Cocina de Doña Esthela, especially when served with café de olia, coffee spiced and sweetened with cinnamon and piloncillo (unrefined cane sugar).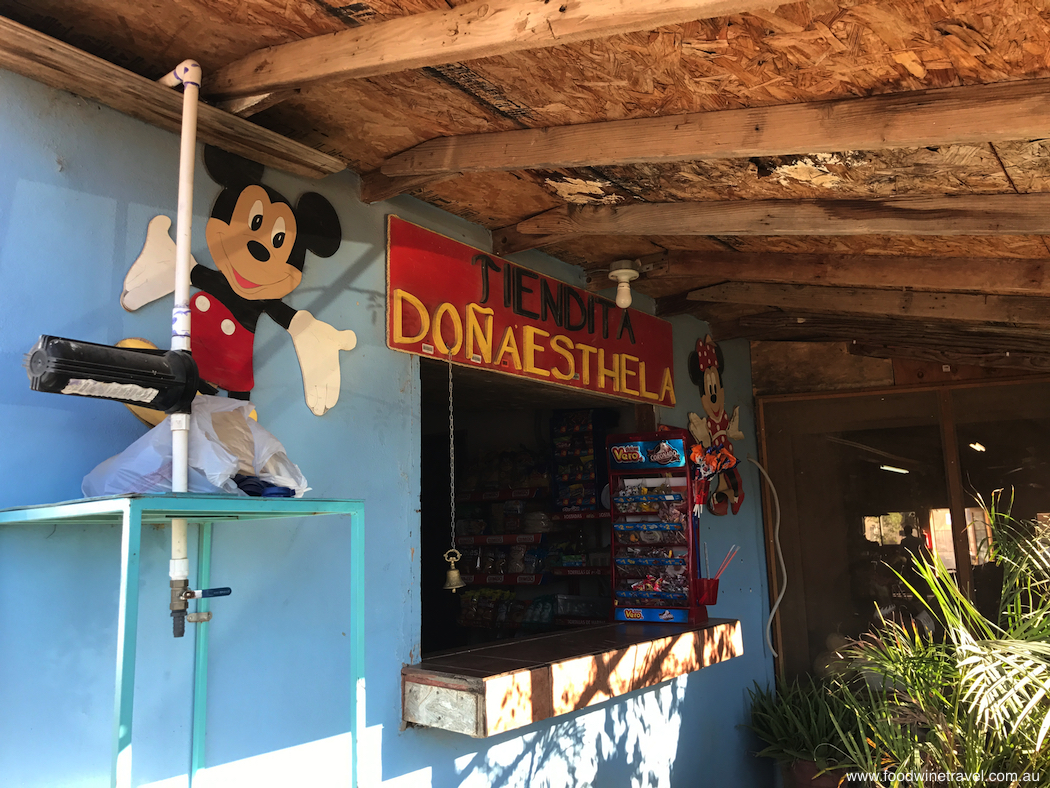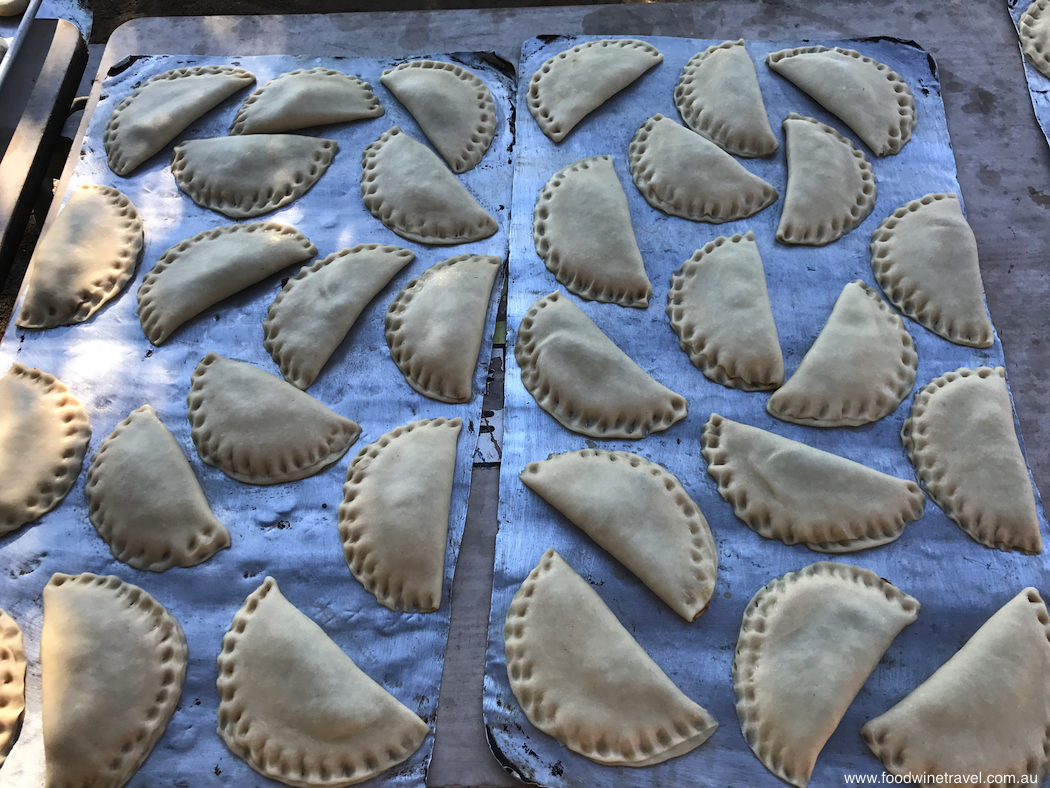 PINEAPPLE EMPAÑADAS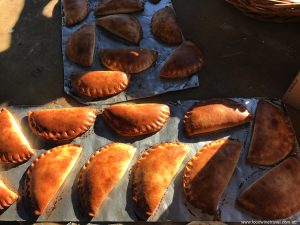 Empanadas
(Makes 12)
2¼ cups plain flour (preferably unbleached)
1 teaspoon salt
½ cup unsalted butter, cut into small cubes
1 large egg
½ cup iced water
1 tablespoon white vinegar
Sift flour and salt into a bowl. Using your fingertips, work butter gently into the flour till it resembles a coarse meal.
In another bowl, use a fork to beat together egg, water and vinegar. Add to flour, stirring with the fork until it is just incorporated.
Turn the mixture out onto a lightly floured surface, bring it together, then knead gently till the dough comes together. Wrap in plastic wrap and chill for at least an hour.
Pineapple Filling
2 cups chopped fresh pineapple
¾ cup dark brown sugar
¼ teaspoon ground cinnamon
1½ tablespoons cornflour
¼ cup cold water
Combine pineapple, brown sugar and cinnamon in a saucepan and cook over low heat until most of the liquid from the pineapple has evaporated.
Mix cornflour and water together, add to the pineapple and continue cooking until the mixture thickens. Allow filling to cool before filling the empanadas.
Roll the dough out and cut circles the size of your choice. Place 1 to 2 tablespoons of pineapple filling on one half of each disc (depending upon the size). Seal well with the tines of a fork or by folding edges over. You could use egg glaze around the edge of the circles to help seal them.
Glaze with egg yolk then bake at 180 deg C until golden brown. Allow to cool slightly and sprinkle with sugar, if desired, while still warm.
If you go:
La Cocina de Doña Esthela is located at Rancho san Marcos el Porvenir in Valle de Guadalupe, Mexico.
+52 646 156 8453
Facebook: La Cocina de Doña Esthela
This story originally appeared in PS News.