The Brisbane Times Good Food Guide Awards 2016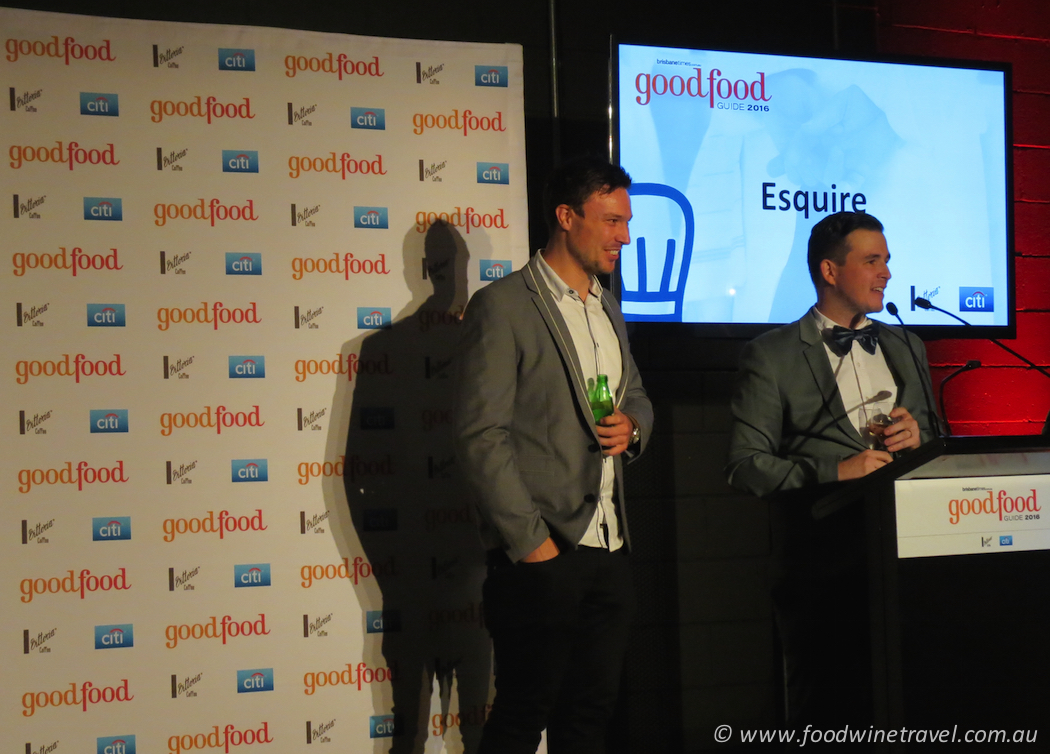 ♦ Restaurant of the Year: Esquire, Brisbane
♦ Chef of the Year: Josue Lopez, GOMA
♦ Best New Restaurant: The Catbird Seat Bistro, East Brisbane
♦ Regional Restaurant of the Year: Wasabi Restaurant & Bar, Noosa
♦ Wine List of the Year: ARIA, Brisbane
It's official. Esquire is Brisbane's finest restaurant.
For the fourth year in a row, Esquire has taken out three hats in The Brisbane Times Good Food Guide. It is the only restaurant that has won three hats in all four editions of the guide, a fantastic achievement that places it at the pinnacle of Brisbane dining. The Restaurant of the Year and its more casual sibling, Esq, are owned by executive chef Ryan Squires. Esq was bumped up to two hats in this year's guide.
The editor of the Guide, Natascha Mirosch, praised Esquire for the "deliciousness of the food, the precision service and the aesthetics of everything, from the room to the ceramics". "It delivers every single time and achieving that kind of consistency with food at this level is a truly impressive feat," she said.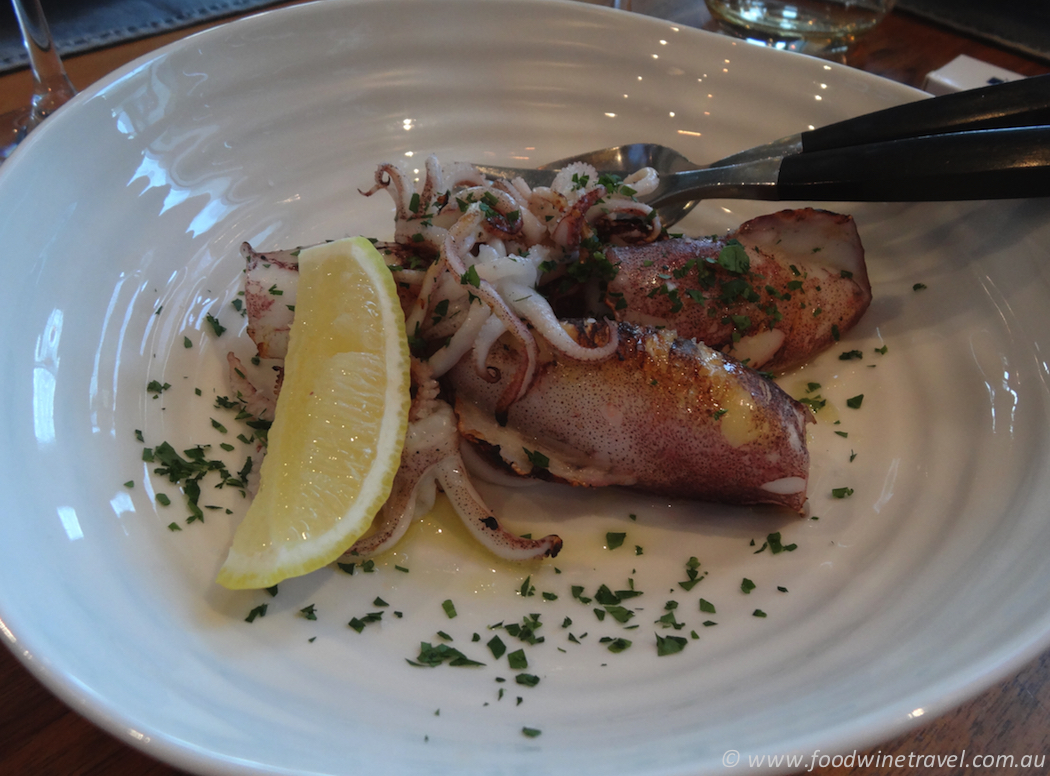 Chef of the Year was awarded to executive chef Josue Lopez, from GOMA Restaurant, who has developed over the last few years to become one of Brisbane's most confident and talented chefs. (GOMA went from one hat to two hats.) Ollie Hansford of Brisbane's Gauge restaurant was named Young Chef of the Year.
More than 60 chef's hats were awarded, and for the first time, regional Queensland toppled Brisbane's dominance, winning 32 hats to Brisbane's 29. GOMA, ARIA, Esq and Urbane from Brisbane joined regional winners The Fish House, Burleigh Heads, Montville's The Long Apron and Noosa Sound's Wasabi Restaurant & Bar earning two chef's hats.
Wasabi has quickly risen to become one of Queensland's leading restaurants with its cleverly conceived food that melds traditional and not so traditional Japanese cuisine in dishes featuring heirloom vegetables, herbs and shoots from owner Danielle Gjestland's farm.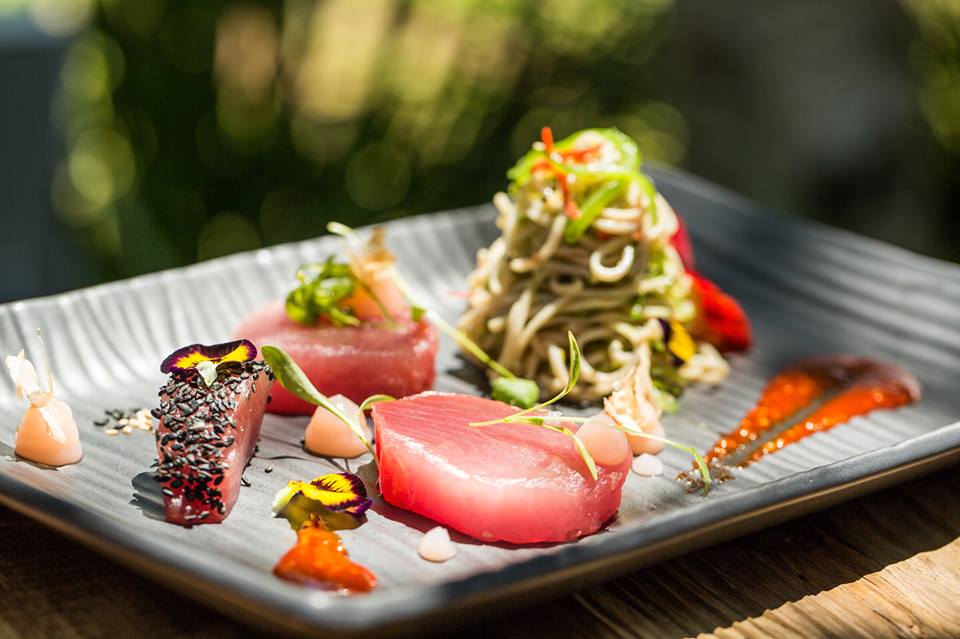 Proof of its commitment to culinary excellence, Spicers Retreats performed strongly in the awards with three of its properties among the five regional two hatted restaurants: The Long Apron (Montville), The Peak (Maryvale) and The Tamarind (Maleny). Homage Restaurant at Spicers Hidden Vale, after opening only eight months ago, made its debut at the awards, picking up its first chef's hat.
Gold Coast restaurants also performed strongly. "Out of the 32 regional hats awarded, 22 were from the Gold Coast, and a lot of these were new entries such as Kiyomi, Room81, Moo Moo and Verve," Mirosch said.
At the awards ceremony at Lightspace in Fortitude Valley on Monday night, Mirosch highlighted a number of trends in the Brisbane dining scene. She mentioned a decline in service standards (pity that), queues at venues that don't take bookings, more hidden and rooftop bars, an "unbelievable" number of paleo cafés, more parts of the pig such as trotter, jowl and head on menus (pity that too), and raw and vegan food in "mainstream" restaurants.
On the drinks front, Il Centro sommelier Shawn Gomes won the Sommelier of the Year award, while Black Bird Bar & Grill with its clever and comprehensive drinks list took out the Drinks List of the Year award for the second year in a row.
Vittoria Coffee's Les Schirato presented Phillip Johnson of E'cco Bistro with a Legend award for his outstanding long-term contribution to the hospitality industry, while Francois Le Saveant, of Moda, was honoured for his outstanding level of service.
Other awards included:
♦ Best Cheap Eat Food: Bird's Nest Yakitori, South Brisbane
♦ Best Bar with Food: Gerard's Bar, Fortitude Valley
♦ Food for Good: Vine Restaurant, New Farm
♦ People's Choice: Indulge Café, Bundaberg
Restaurants that took a tumble included Stokehouse Q (down from two hats to one) and 85 Miskin St and Restaurant II (each losing their one chef's hat). Other city restaurants to lose a hat included Jellyfish, Tartufo and Vintaged.
1889 Enoteca, Deer Duck Bistro and Paddington favourite, Montrachet, gained a hat.
More than 150 restaurant, bar and café reviews are included in the 2016 edition. Special offers will be available at some of the awarded restaurants as part of Good Food Month during July.
Here's the full list of restaurants that won hats.
Metro – Brisbane & Suburbs



Esquire (Brisbane)


ARIA (Brisbane), Esq, Brisbane, Urbane (Brisbane), GOMA Restaurant

Stokehouse (South Bank), Black Hide Steakhouse (Petrie Terrace), Cinco Bistro (Camp Hill), E'cco Bistro (Brisbane), The Euro (Brisbane), The Foraging Quail (New Farm), Gerard's Bistro (Fortitude Valley), Il Centro (Brisbane), Malt Dining (Brisbane), Moda (Brisbane), Privé 249 (Brisbane), Public (Brisbane), Sake (Brisbane), 1889 Enoteca (Woolloongabba), The Catbird Seat Bistro (Brisbane), Deer Duck Bistro (Brisbane), Montrachet (Brisbane), Thomson's Reserve (Brisbane)
Regional


The Fish House (Burleigh Heads), The Long Apron (Montville), The Peak (Maryvale), The Tamarind (Maleny), Wasabi Restaurant & Bar (Noosa Sound)

A Touch of Salt (Townsville), Allure on Currumbin (Currumbin), Harrison's (Port Douglas), Homage (Grandchester), Kiyomi (Broadbeach), Moo Moo Gold Coast (Broadbeach), Nu Nu (Palm Cove), Ricky's Riverbar & Restaurant (Noosa Heads), room81 (Broadbeach) , Sails (Noosa Heads), Seaduction (Surfers Paradise), Social Eating House (Broadbeach), Tamarind (Cairns), Veraison (Toowoomba), Verve (Broadbeach Waters), Coast (Hervey Bay), Ristorante Fellini (Main Beach), RockSalt (Broadbeach), Salt Grill (Surfers Paradise), Spirit House (Yandina), Ten Japanese (Broadbeach), Vanitas (Main Beach).
The Brisbane Times Good Food Guide 2016 is available for $7.99 from newsagents or online for $9.99 including delivery.

About the awards evening:
Christine and Maurie were guests of Vittoria Coffee at the awards evening on Monday night. Vittoria has been a wonderful sponsor of the Good Food Guides for around 20 years. The event was held at Lightspace in Fortitude Valley and catered for by Dalton Hospitality who once again did a superb job with an incredible array of canapés.
It would be hard to choose a favourite but these were some of the standouts: rabbit and rosemary pies, slivers of beef with foie gras, tempura carrots, and scallops with mandarin jus. And the food just kept on coming!
Mick Daw, of Signature Oysters, shucked three different types of Pacific and Sydney rock oysters from Coffin Bay (SA), Tasmania and the NSW north coast. Such was the crowd it was hard to get to Fino Food & Wine's charcuterie and cheese stations, where fabulous local and imported cheeses were accompanied by antique copper pots of fruit pastes and platters of oat cookies, lavoch and crackers.
The drinks flowed, courtesy of Champagne Pol Roger, Burleigh Brewing Company and Santa Vittoria, and there were sweet treats and Vittoria Coffee to round off the evening.
Christine Salins was a reviewer for The Brisbane Times Good Food Guide 2016.