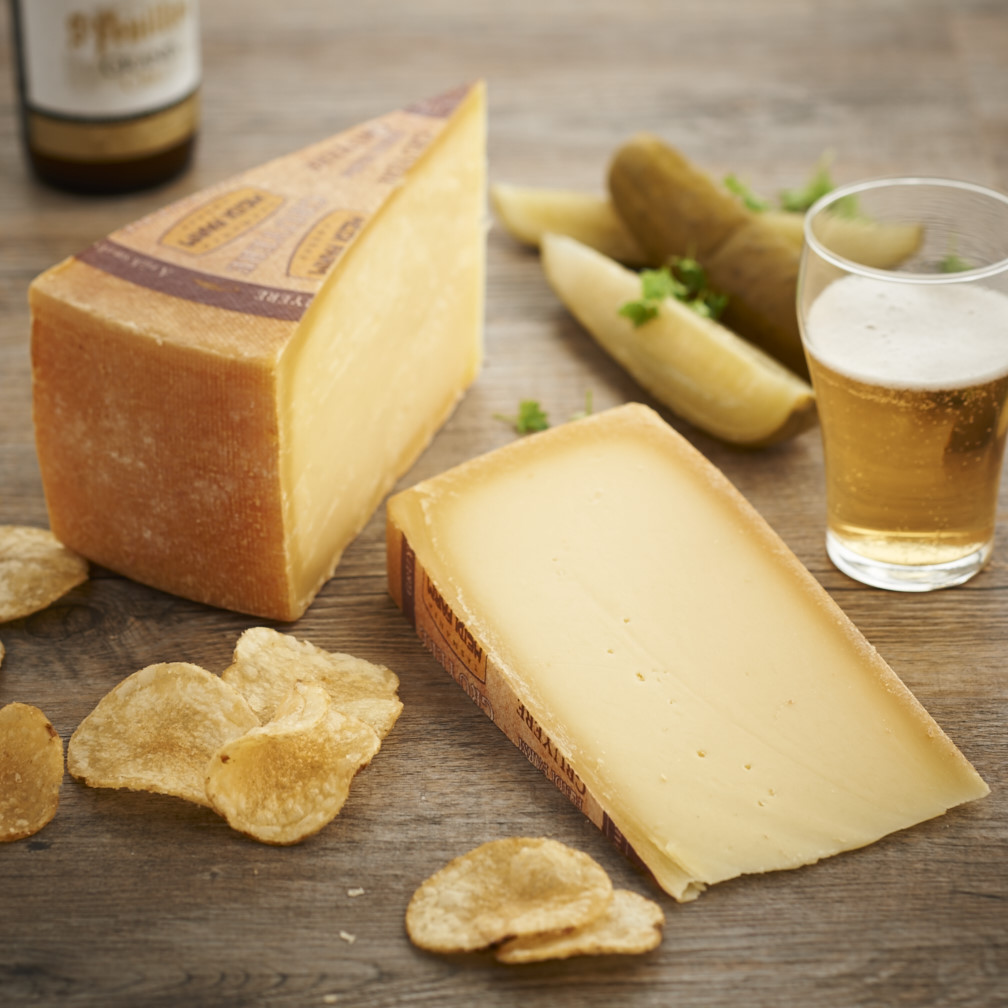 Interesting research commissioned by Dairy Australia found that while 83% of Australians call themselves cheese lovers, only 28% know what to look for in a good cheese. So we still have a way to go in appreciating cheese the way our French friends do.
I'm reminded of this whenever I visit my friends in France. They appreciate the subtle differences between a 1-year and a 2-year aged Comté and they know it comes from the tiny corner of France where they have their holiday home in the mountains. They're not gourmands by any stretch of the imagination but there'll always be a fine cheese on the table and they have more than a little knowledge of the characteristics of particular regional cheeses.
If you appreciate that Aussies have a way to go before we reach the same understanding of cheese as your average Frenchman, then you also have to give thanks for how far we have come. For I'm sure many people would agree with me that Australian cheese has improved enormously in the last few decades. No longer do we have to be content with tasteless, rubbery cheese; now we are producing cheese with real interest, flavour and diversity.
Grand final of dairy competitions
I'm sure a lot of the credit for that can go to the Australian Grand Dairy Awards, the grand final of Australian dairy competitions, which has raised the bar for producers by recognising and rewarding excellence in cheesemaking. The awards involve more than 300 products, from milk, cream and butter to yoghurt, ice cream and cheese.
The cheeses are assessed on their flavour, aroma, texture, body and appearance. Producers from across the spectrum are represented, from small family-owned producers through to supermarket brands. The awards are now in their 17th year and the winners of this year's awards have just been announced. You can see the full list of winning cheeses at the bottom of this post, and it's no surprise to see Heidi Farm Gruyere taking out the Grand Champion award. This semi-hard Tasmanian cheese was at the forefront of quality cheesemaking in Australia. The judges praised it as a "world class cheese" that is "consistently superb".
We had a little taste test at home after the Award promoters invited us to conduct a mini wine and cheese evening. The invitation was to "gather up your girlfriends, get out the cheeseboards and put your comfy pants on. We'd like to send you a beautifully merchandised hamper full of Australian Grand Dairy Award winning cheeses and Australian wine for you to enjoy with your friends". Now that was an invitation we couldn't refuse!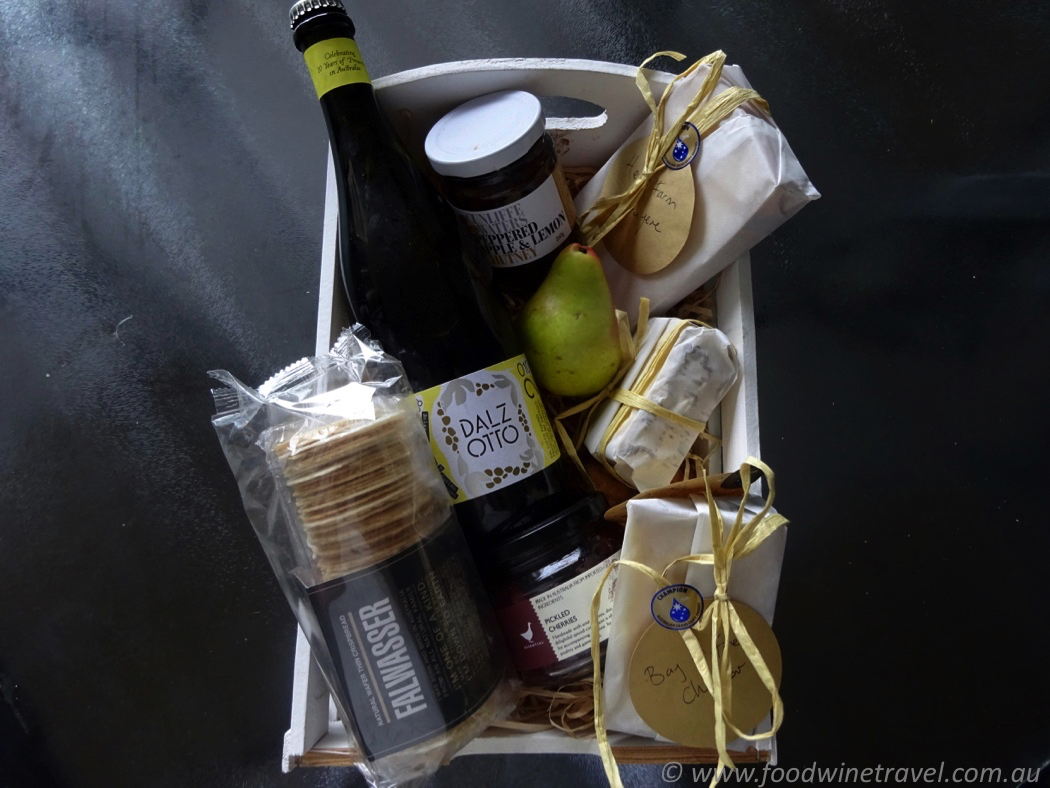 The said hamper arrived with a sample of the Heidi Farm Gruyere, along with two Champion cheeses, Bay of Fires Cheddar and King Island Black Label Triple Cream Blue. And just to make us feel really special it came with a bottle of Dal Zotto Prosecco, a soft refreshing bubbly with ever so subtle hints of citrus, spice and pear.
The pear characters are interesting because among the other lovely goodies that came with the hamper were a single beautiful pear, and it did indeed go beautifully with the cheese, especially the King Island blue. (For anyone not familiar with this combo, it's an absolute classic. Sweet and salty go together like heaven and earth; here you have the sweetness of the pear offsetting the saltiness of the blue cheese.)
Our lovely hamper also came with some fresh walnuts, Falwasser crackers and a jar of Cunliffe & Waters Peppered Apple & Lemon Chutney. The walnuts highlighted the sweet, nutty flavours of the Heidi Farm Gruyere, which is aged for 18 months and has a flaky, pliable texture typical of the Gruyere style.
The chutney complemented the Cheddar, as many chutneys do (so long as you don't pile the chutney so high that you overwhelm the flavour of the cheese). This was a gutsy, pepper-hot chutney, a little lemony and a little sweet, and we enjoyed it with the slightly sweet, earthy flavours of the Bay of Fires Cheddar, a cloth-bound cheese with a delightful crumbly texture.
I didn't gather up my girlfriends for our little cheese fest, nor did I put on my comfy pants (although I probably should have). We shared the cheese with our neighbours before and after a lovely meal. All three cheeses earned the seal of approval, but it was the King Island Black label Triple Cream Blue that won the highest vote. It was soft and gooey, lusciously creamy and salty, and we all adored it. Yes, Australian cheese has come a long way.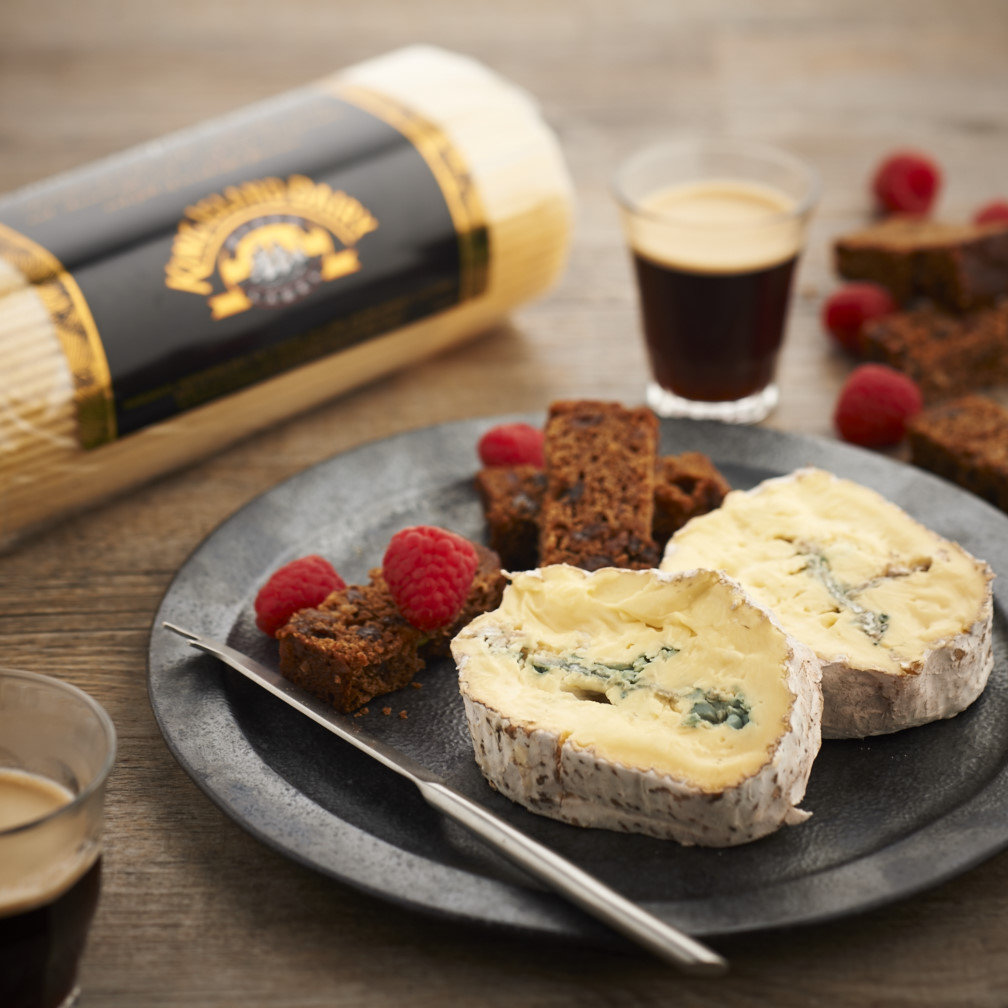 If you would like to know how to taste cheese like a pro, have a look at these tips from Dairy Australia.
Australian Grand Dairy Awards 2016 Champions
HARD CHEESE
South Cape Parmesan
WASHED/MIXED RIND CHEESE
King Island Dairy Stormy
WHITE MOULD
Flinders Estate Ash Brie
GOAT, SHEEP & BUFFALO MILK CHEESE
Meredith Dairy Chevre Plain
SEMI HARD & EYE
Heidi Farm Gruyere
BLUE CHEESE
King Island Black Label Triple Cream Blue
FRESH UNRIPENED
Floridia Ricotta
CHEDDAR
Bay of Fires Cheddar
FLAVOURED CHEESE
Green Valley Yoghurt Cheese Ball
With thanks to Dairy Australia for supplying the hamper and images of the cheeses.