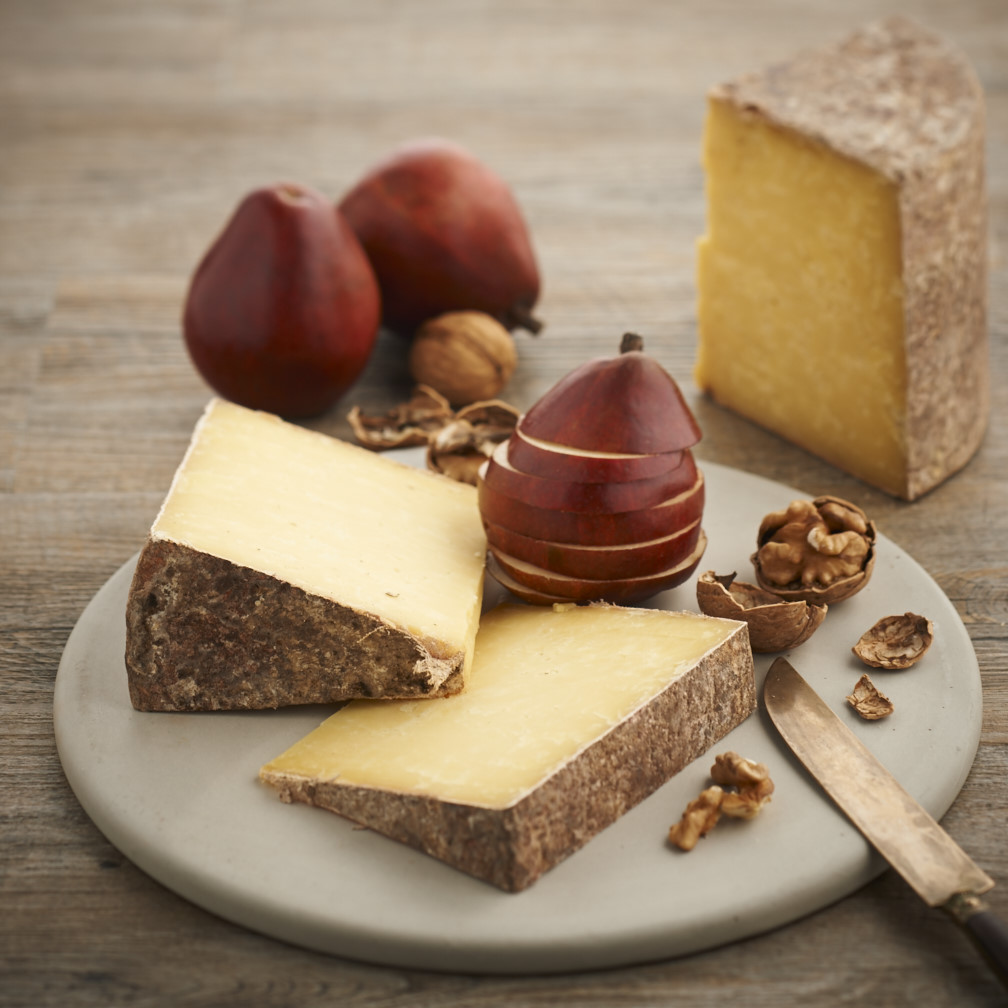 Have you ever wondered how to appreciate cheese like a pro? Have you thought about hosting your own wine and cheese evening? We had a lot of fun tasting some of the champion cheeses from the Australian Grand Dairy Awards and found the following tips really useful.
Presentation
You eat with your eyes first, so when you're serving cheese, make it look gorgeous! If it has a natural rind, cloth or wax, leave at least some of it on the cheese so your guests get an idea of the cheese's story. Take a cheddar for instance – a cloth rind may indicate the cheddar will be earthy in flavour, whereas a wax rind may create the perception that the cheddar will be moist in texture and fruitier in flavour. The Australian Grand Dairy Awards judges always assess the cheese for appearance first.
Smell
As you do when tasting wine, you should always smell the cheese before you taste it. It's important to note however, that sometimes (like with wine) the cheese's aroma can be quite different to its flavour. For example, washed rinds characteristically have a very pungent "barnyard" aroma, which leads you to expect a strong savoury flavour – but you may be surprised! The stormy washed rind, for example, is rather nutty and slightly sweet in the centre and is not nearly as strong in flavour as it smells.
Taste
Taste goes hand and hand with smell. In fact, taste and smell together create an overall sense of flavour, which is why the Australian Grand Dairy Awards judges give a combined taste/ aroma score for a cheese by smelling it, tasting it and finally, spitting it out.
Wait … what? They spit the cheese out? Yep, when you're judging over 100 cheeses in the space of a few hours you can't possibly swallow them all. Our sense of taste is heightened when we're hungry, so if a judge consumed every sample, their sense of taste would be dulled and they wouldn't be able to judge objectively. When serving cheese at home – of course enjoy every mouthful! But the judges recommend that you try smelling the cheese before you taste it, to get full enjoyment and breadth of flavour from it. Try concentrating on the tastes and flavours as you put the cheese on your tongue, then as you chew it and finally when you swallow it.
Texture
Imagine a brie that is deliciously complex in flavour (buttery, earthy and mushroomy), but chalky in the centre. It ruins the whole experience, right? Each style of cheese has its own "ideal" texture and this is what the judges are trained to recognise. When assessing texture yourself, it really comes down to what you like personally. Do you prefer blue cheese to be crumbly or creamy? If you ask us, there's a place in the fridge for both.
Matching cheese with wine or condiments
Contrary to serving cheese at home, the judges never judge product with a cracker or condiment. Cheese is tasted alone and crackers or slices of green apple are used as a palate cleanser in between samples. If you're a diehard cheese addict, this is a great thing to try out at home.
That aside, it's always fun to explore different flavour matches and combinations when you're putting together your own cheese board – just don't go overboard or you'll risk overpowering the natural, beautiful flavours of the cheese.
And one final reminder:
Take the cheese out of the fridge about an hour before serving to appreciate it best.
With thanks to Dairy Australia for the above suggestions and for supplying the image, reproduced with their permission.