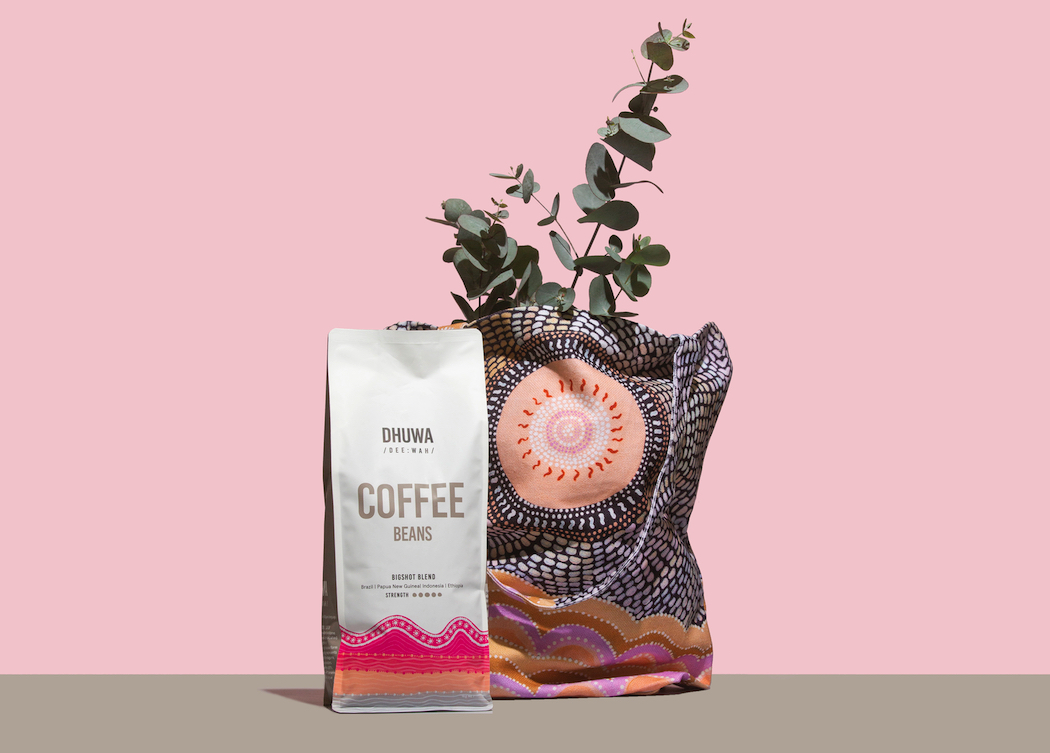 Drinking coffee with friends and loved ones is such a convivial thing to do, but it's even more of a joy when you are drinking coffee with a conscience – knowing that you are helping others while you're having a good time.
DHUWA – pronounced "Dee:Wah" and meaning to feel alive in Bidjara language – is a new Indigenous-owned coffee brand. Its manufacturers have pledged to donate 5% of sales to Dreaming Futures, a charity supporting Aboriginal and Torres Strait Islander children in out-of-home care to experience Country, culture and connection.
And in a further example of it being 'coffee with a conscience', the bags are fully recyclable through the REDcycle Program, so they can be reused to produce new products including asphalt, signs and outdoor furniture. (Take the empty bags to your local Woolworths store or visit redcycle.net.au to find a drop-off location.)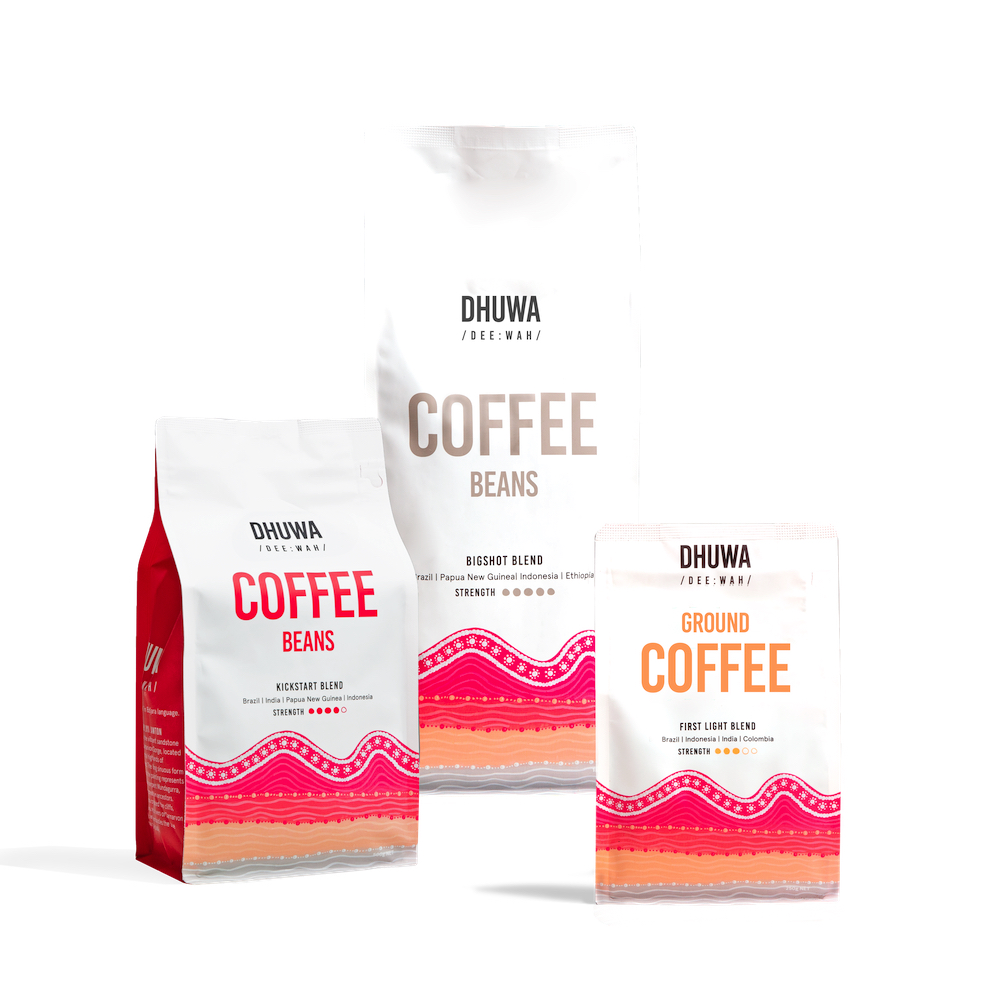 Woolworths is stocking the DHUWA range, which includes three delicious blends. First Light is a lighter blend perfect for people using a filter method, Kickstart is a medium roast perfect for a morning latte or an espresso, and Bigshot is a full-bodied dark roast that cuts through milk for a strong latte. It's believed to be the first Indigenous-owned coffee brand available at a major supermarket.
'Reconciliation in a cup'
Shawn Andrews, co-founder of DHUWA and a proud Mununjali Palawa man, likes to think of his enterprise as 'reconciliation in a cup'.
"As a modern Indigenous-owned, managed, and controlled business, we believe a great cup of coffee connects us as we share stories, build bonds, and nourish relationships," he said.
"DHUWA celebrates Indigenous people and their cultures, including the 300-plus languages they speak. It's a reconciliation ecosystem in itself, from the coffee we create, the people we celebrate, and the opportunities we bring to other Indigenous people.
"The bigger picture behind DHUWA is to create a successful coffee enterprise that is soon able to train and employ Indigenous people and in so doing, contribute to their communities."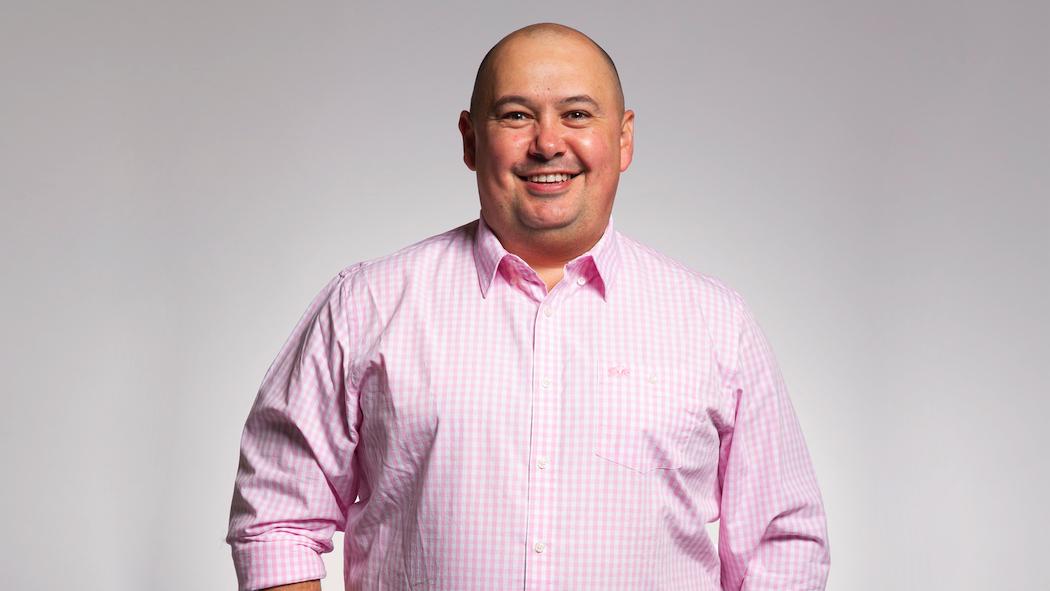 DHUWA turned to one of Australia's oldest coffee roasters to help get the project off the ground. Griffiths Bros Coffee Roasters has been producing coffee in Melbourne since 1879.
Managing director Peter Patisteas says coffee is a luxury that people won't compromise on. "DHUWA was founded over a shared passion of rich traditions, great coffee and good cause. For those reasons we take this partnership very seriously," he said.
"We know from our 140-year provenance that coffee is synonymous with conversation and community. The partnership with DHUWA has been a way for us to join in and start opening up conversations with non-Indigenous Australians.
"Feedback from retailers has been overwhelmingly positive. As the first Indigenous-owned coffee brand available at a major supermarket, it's a good opportunity to provide broad access for people who not only enjoy a good cup of coffee, but who have an interest in a more equitable society for everyone."
The beans are sourced from leading producers in Brazil, Colombia, India, Ethiopia, Indonesia and Papua New Guinea, before being crafted into the three DHUWA blends in Naarm (Melbourne) on Wurundjeri country within the Kulins nations.
This is not a sponsored post but Food Wine Travel was gifted the following lovely products so we could 'Kickstart' our day: