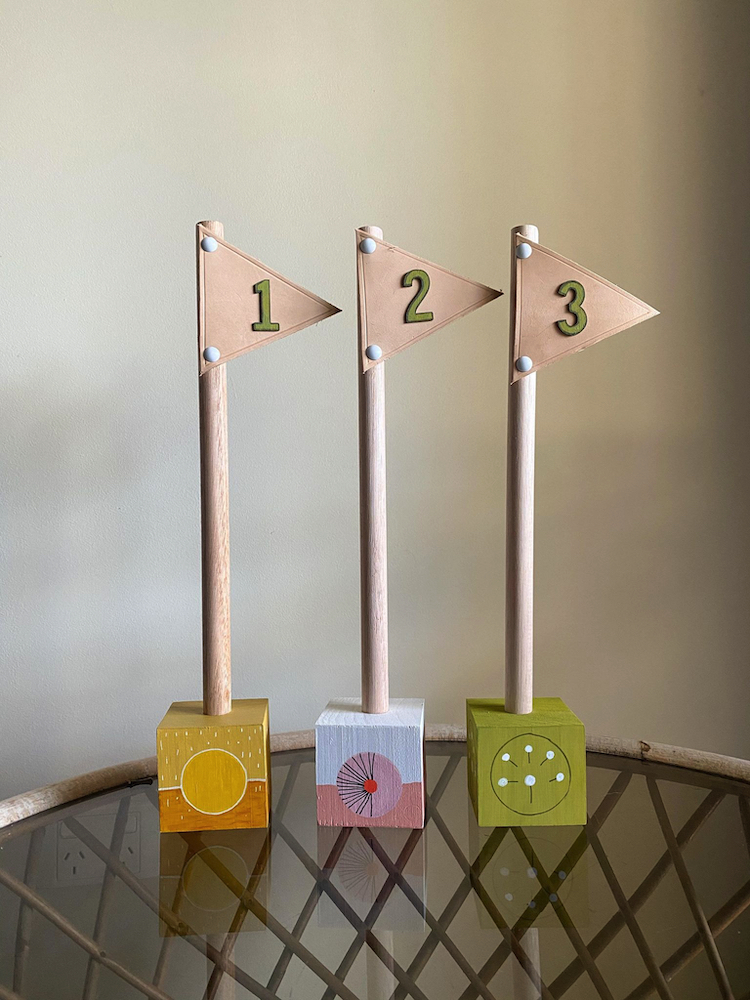 Now, wouldn't it be sweet if all café table numbers were as cute as this? These gorgeous designs are produced by boutique Melbourne lifestyle brand, Stix & Flora. They're designed to be not only eye-catching but eco-friendly, being made from wood rather than the boring plastic numbers that you see on most café tables.
Mother and daughter team, Jules and Em, established Stix & Flora in a beach shack on the Mornington Peninsula in 2014. With a natural talent for creating new designs, they produce a range of timber and leather products, including hanging planters, wall shelves, and timber halfmoon and teardrop shapes with glass vases.
Their work has blossomed to the point where they now have a dedicated work studio, and their creations have featured on top-rating television shows and in lifestyle publications. We can't wait to see these cute numbers popping up on café tables everywhere!