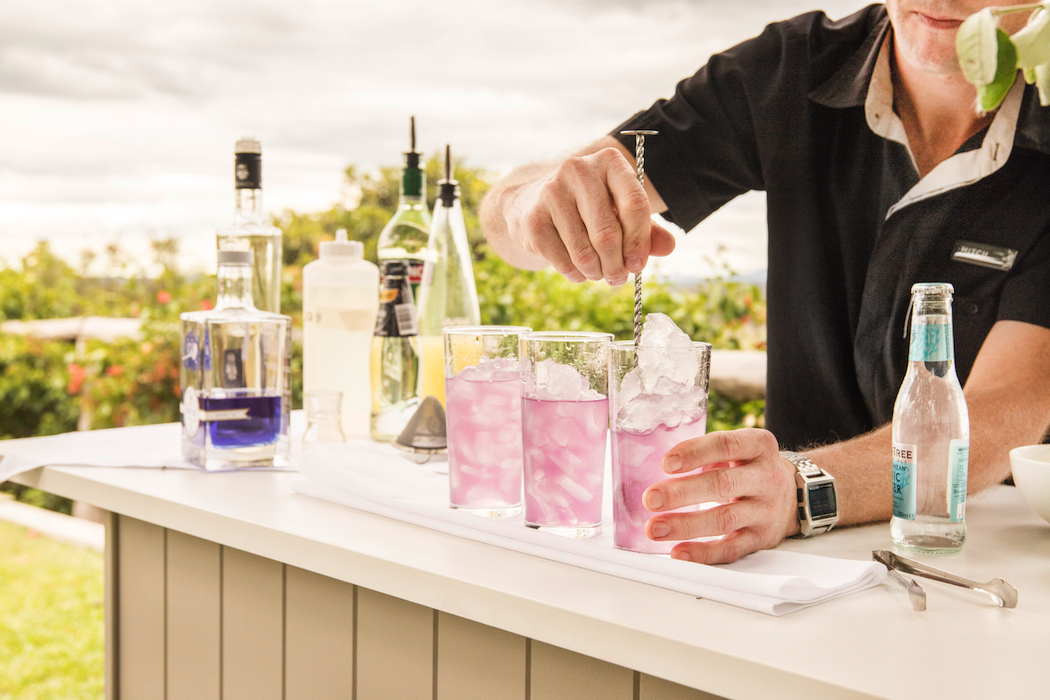 Let me take you on a tour, a tour that begins with cocktails on the croquet lawn, Aperol Spritz by the pool, and a twilight outdoor feast. The tour continues with wine and popcorn at a moonlight cinema, a lovely breakfast the next day, a Champagne and cheese tasting, and finally an indulgent lunch. Yes, we practically waddled home after previewing a Flavours of Summer at Spicers Hidden Vale.
This lovely retreat sits on 12,000 acres near Grandchester in the Lockyer Valley, less than an hour's drive from Brisbane. Its 29 rooms are in beautifully restored cottages set around an historic homestead and barn, and you can read our separate post on the gorgeous little cottage we were privileged to stay in during the Flavours preview.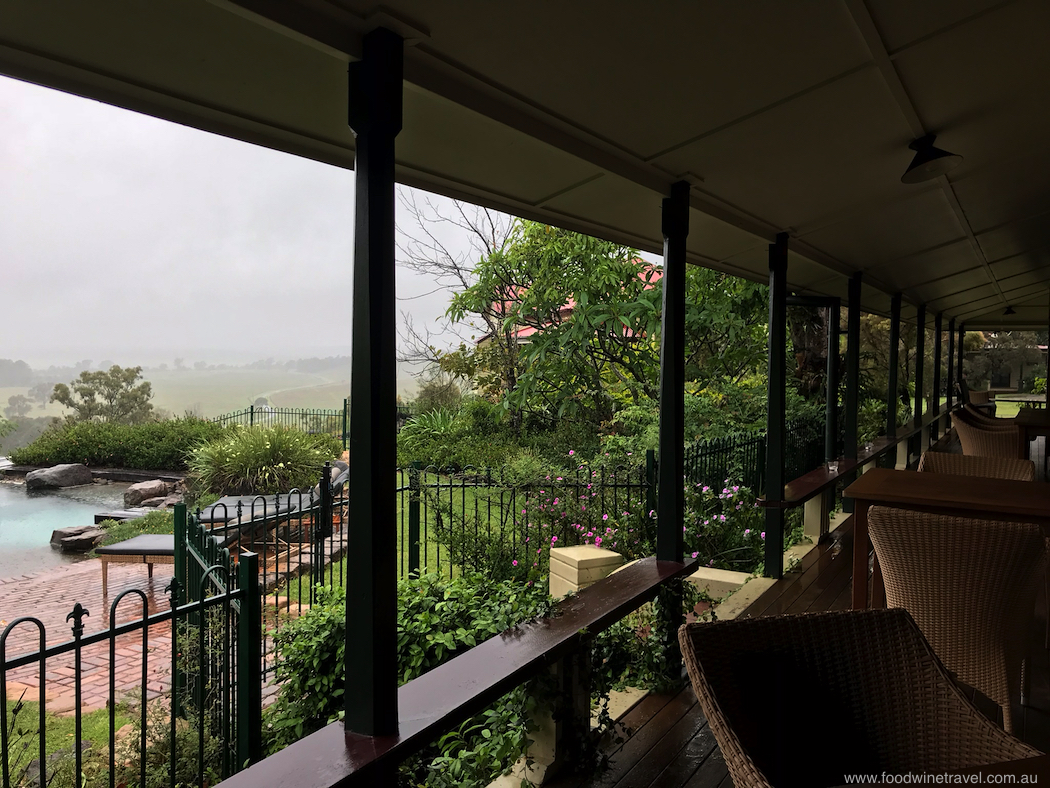 Flavours of Summer Gourmet Festival is an inaugural event that will run at Spicers Hidden Vale from January 8 to 28. The Lockyer Valley is a very fertile farming area with an abundance of beautiful food, and the festival will showcase this along with wine, beer and cider from the region.
The property is still a working farm so pulling in off the long driveway is just like arriving at a friend's country house, and it's a bit like that when you step in the door too, as the comfy lounges and fireplaces give it a real homely feel. We had a couple of commitments that prevented us leaving the city early so by the time we arrived, the party was well underway on the croquet lawn in front of the homestead.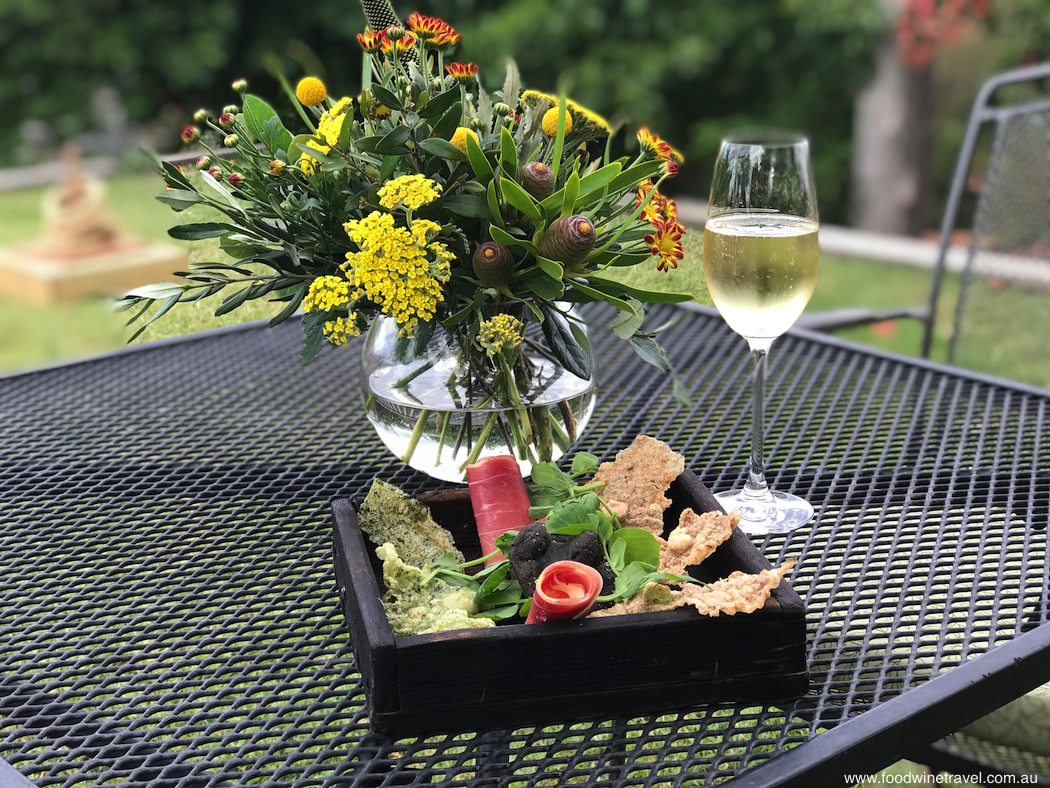 There's nothing like a glass of Perrier-Jouet Grand Brut Champagne to wash away the week's stresses, is there? We were straight into the cocktails too: gorgeous Ink & Tonics with a pretty lavender hue. The cocktails were made with Ink Gin from the Husk Plantation Distillery near Byron Bay, the gin taking on its purple colour from the same butterfly pea flower that is widely used in Thai food and drinks.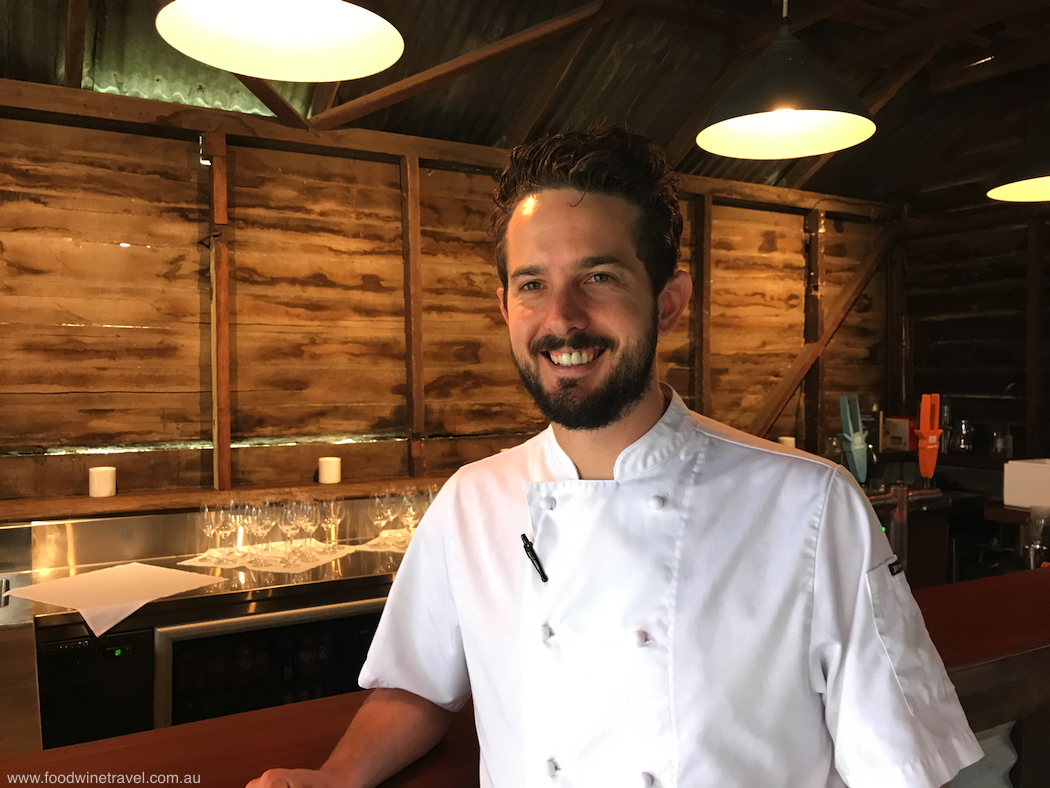 After numerous visits to Italy in the last few years, our drink of choice these days is Aperol Spritz so we were happy little campers when the party moved on to a Mediterranean soirée by the pool, with charcuterie and aperitifs including Aperol Spritz and Campari. Spicers' director of sales and marketing, Luke Neale, said they would be doing this every day during the festival. It's a lovely way to end the day as the heated lap pool looks out over a valley towards a mountain range on the far horizon, and it's all so utterly peaceful and relaxing.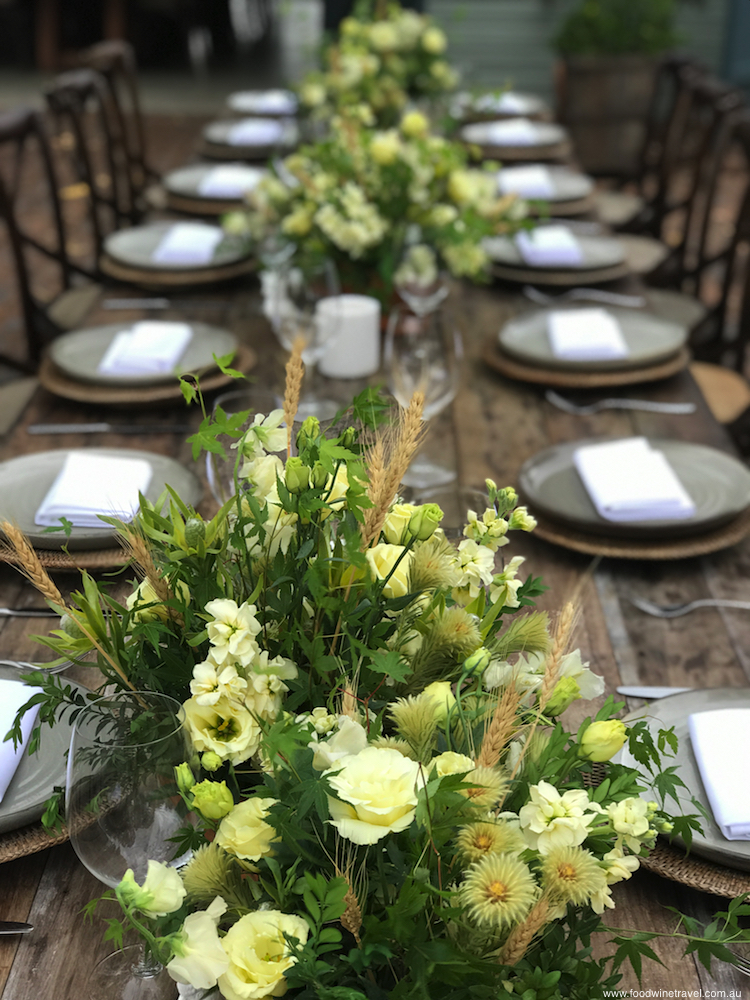 There were about 16 of us for dinner at a long table set up in the courtyard by the barn. As fairy lights twinkled in the tree that spread over much of the courtyard, everyone helped themselves to shared plates in the middle of the table. Everdure is one of the partners for the Flavours of Summer Festival and the lemon myrtle smoked chicken was blackened on an Everdure by Heston Blumenthal 'Hub' barbecue. The pork and beef were cooked for hours on a rotisserie over a wood fire.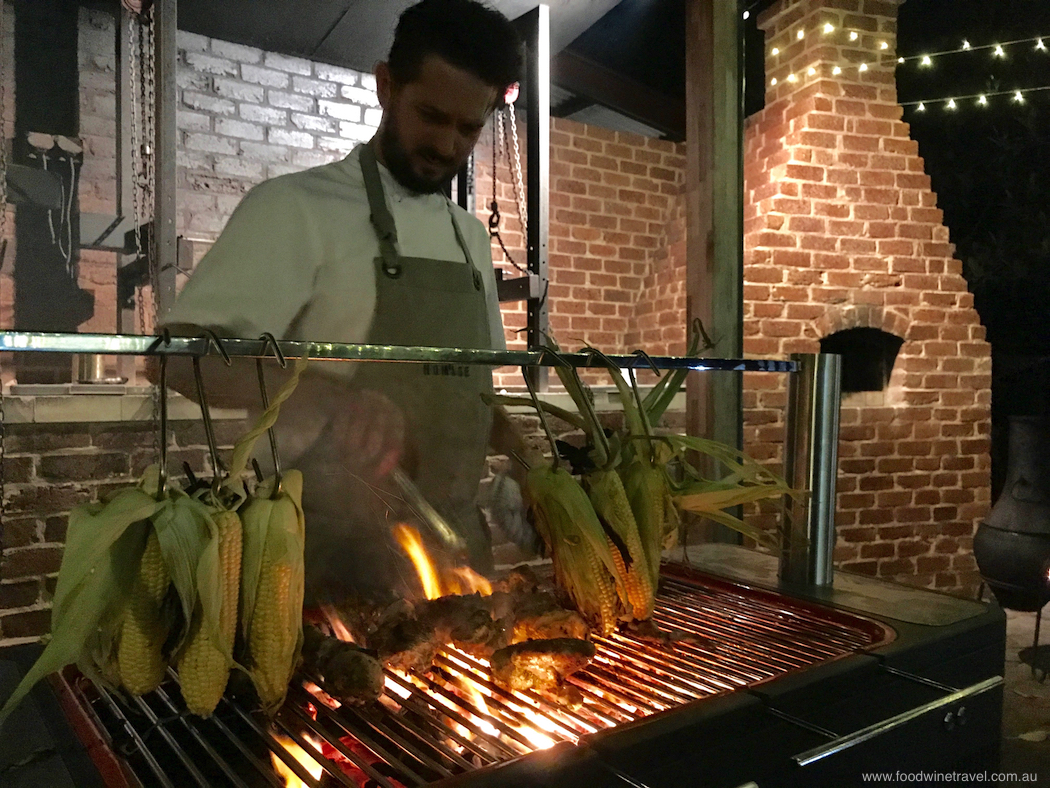 Spicers runs 360 cattle on the property and also raises its own Wessex saddleback pork. Pretty well everything on the menu at Spicers is either grown on the property or comes from very close by. They have their own kitchen garden, preserving room and smokehouse. "If we can't find it, we'll grow it," says chef Ash Martin. "If we can't find it and we can't grow it, we won't use it."
There couldn't have been a more appropriate expression of Flavours of Summer in Queensland than the dessert at this twilight feast: grilled nectarines, baked pineapple and macadamia icecream. The pineapple was coated in a meringue made with salt instead of sugar, then cooked for hours in the wooden embers of the open fire, bringing out all the flavours and juices. Stunning.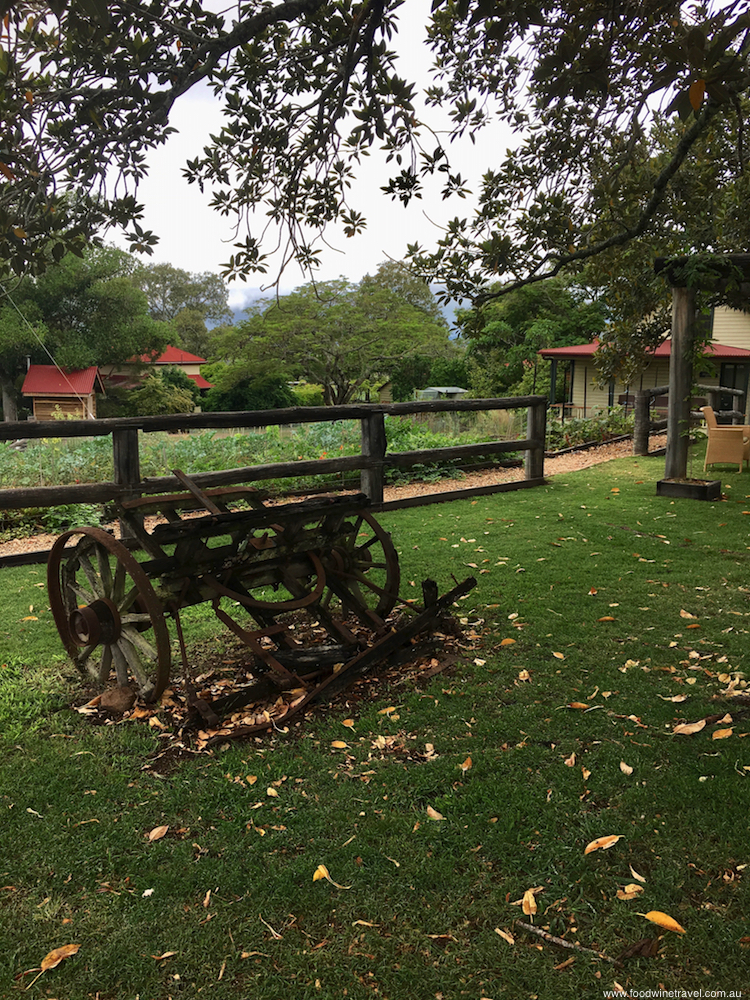 I'm embarrassed to say that when we sunk into big cushions on the lawn to watch The Hundred-Foot Journey, I said yes to a bowl of beautiful, buttery popcorn. All in the name of research, of course. Guests staying at Spicers Hidden Vale during the Festival will be able to do this too, and all the movies will have a culinary theme.
After breakfast the next morning, chef Ash took us on a tour of the fully organic kitchen garden, which is quite extensive with 89 beds that are worked on a rotational system so that they rejuvenate before replanting. All the chefs get involved in tending to the compost, worm farm and beehives from which they get their own honey. Twice a day they harvest vegetables, herbs and salad greens for Homage. The restaurant is so named because it pays homage to the land, the farmers and Spicers' own beautiful produce.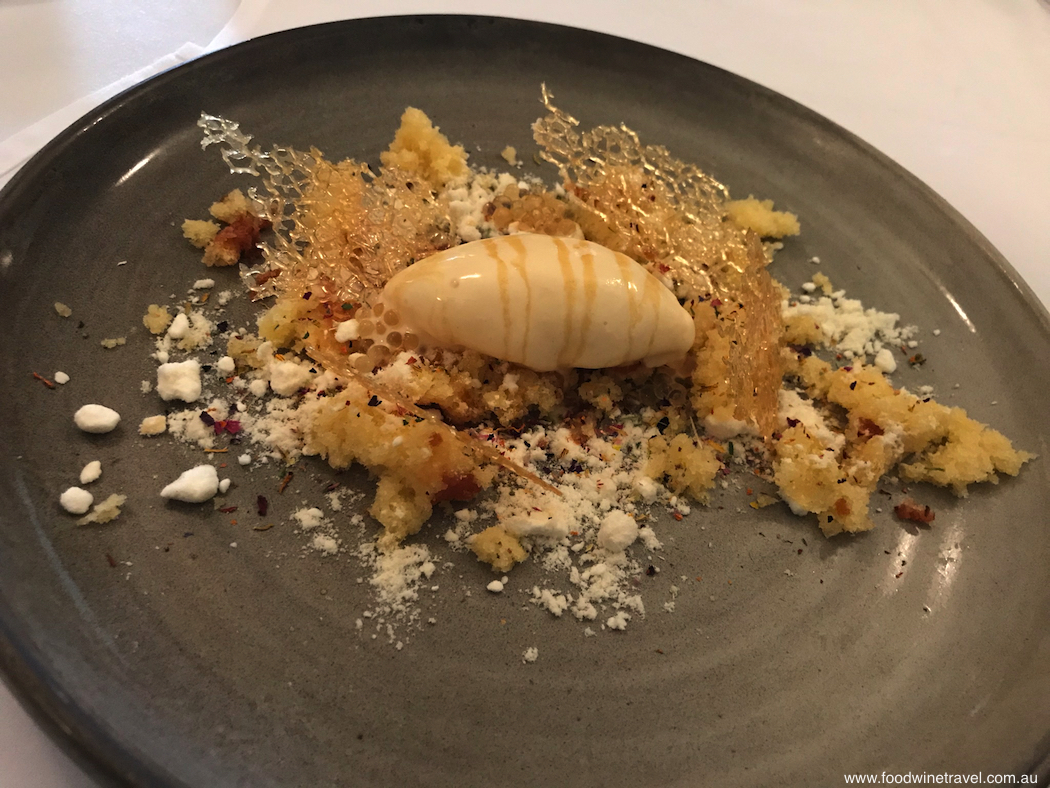 Tours of the kitchen garden will run throughout the Festival, and on weekends there'll be an opportunity to do a cheese and wine tasting like the one we did with cheese specialist Peter Gross, of Black Pearl Epicure. Peter guided us through a tasting of half a dozen cheeses, including Comté (one of our favourite French cheeses), d'Affinois from France's Rhone Valley, and Roquefort.
We tasted them with both Perrier-Jouet Champagne and Treehouse, a really pleasant dry cider from the Granite Belt. The d'Affinois was the best match for the bubbles, but also a good match was the Cornish Kern, a hard Gouda-like cheese from Cornwall that was named Supreme Champion at the World Cheese Awards 2017.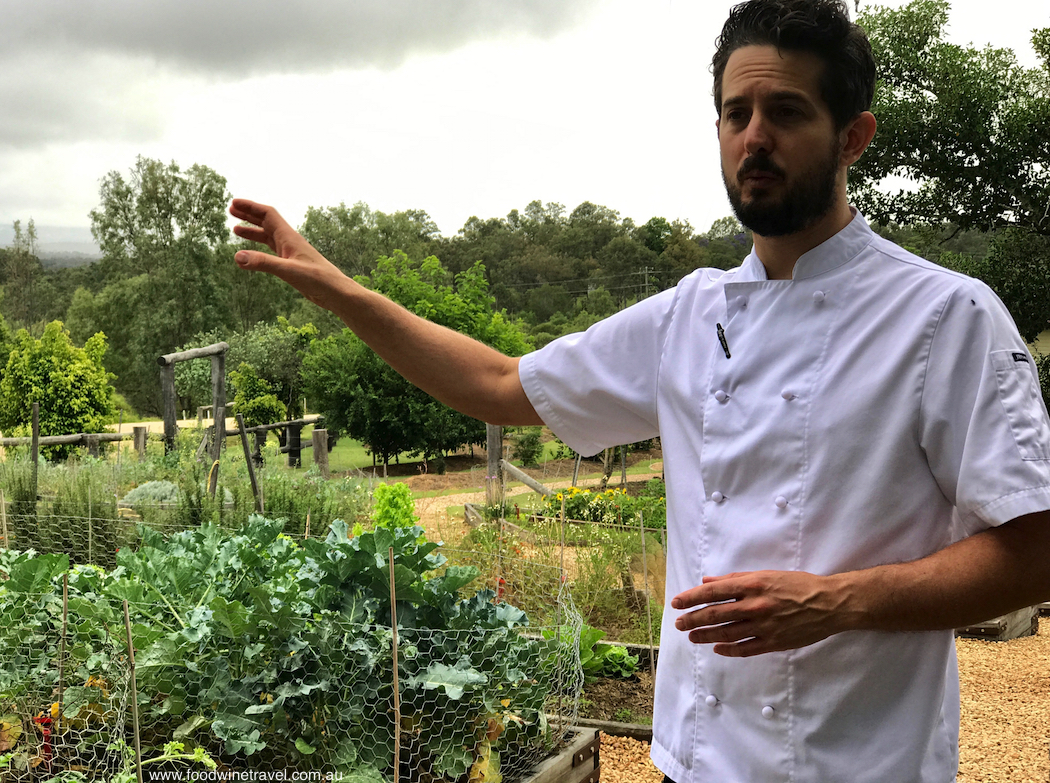 We all know that Champagne goes with everything but what was interesting was how good a match the cider was for both the Comté, France's most popular raw milk cheese, and the Roquefort, a blue made from raw sheep's milk. Blue cheese can be difficult to match; if you are stuck for a pairing, consider a dry cider like this excellent Queensland one.
It's hard to believe that we still had room for lunch but the best was yet to come: lunch in Homage restaurant to sample Ash Martin's creative cuisine in three beautiful courses, while Summertime, and the Livin' is Easy played softly in the background.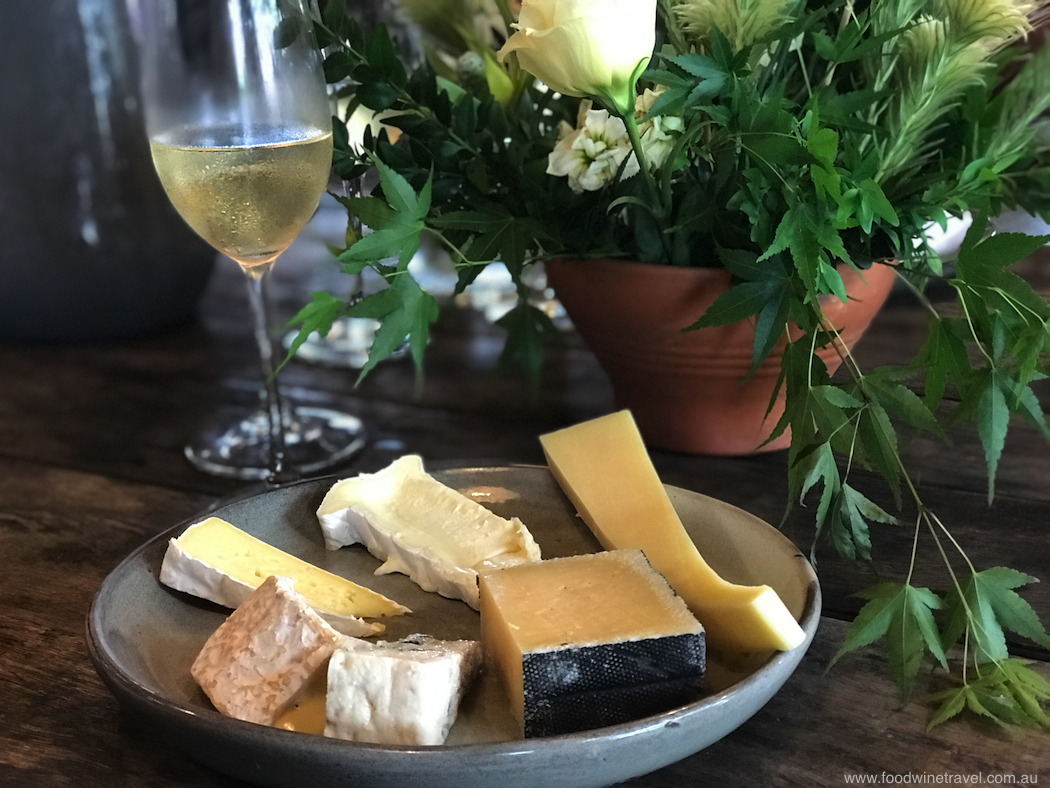 There are a couple of events planned that we didn't get to experience during our media preview. On the Australia Day long weekend, things will heat up with the Greatest Aussie BBQ Challenge, with an $1800 Everdure Hub barbecue as first prize. There'll also be a backyard cricket tournament with Hawke's Brewing Co. beers, coffee tastings and gourmet sausage making.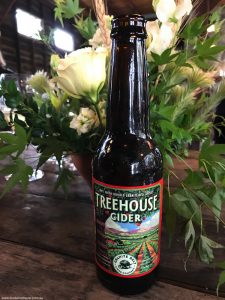 During the Festival, in-house guests will enjoy free access to all the activities such as the cheese tasting, garden tours, pool soirée and cocktails. There is a minimum 2-night stay at weekends.
From Friday to Sunday during the Festival, those who don't want to stay will still be able to enjoy the activities if they come for lunch or dinner. Buying a $95 ticket will entitle you to a 3-course meal in Homage and free run of all the Festival events.
For those who want to experience this beautiful property and enjoy a taste of country hospitality, the Flavours of Summer Gourmet Festival looks set to be a great event.
Don't just turn your attention to the beach in January; make sure you leave room for a food and wine experience extraordinaire.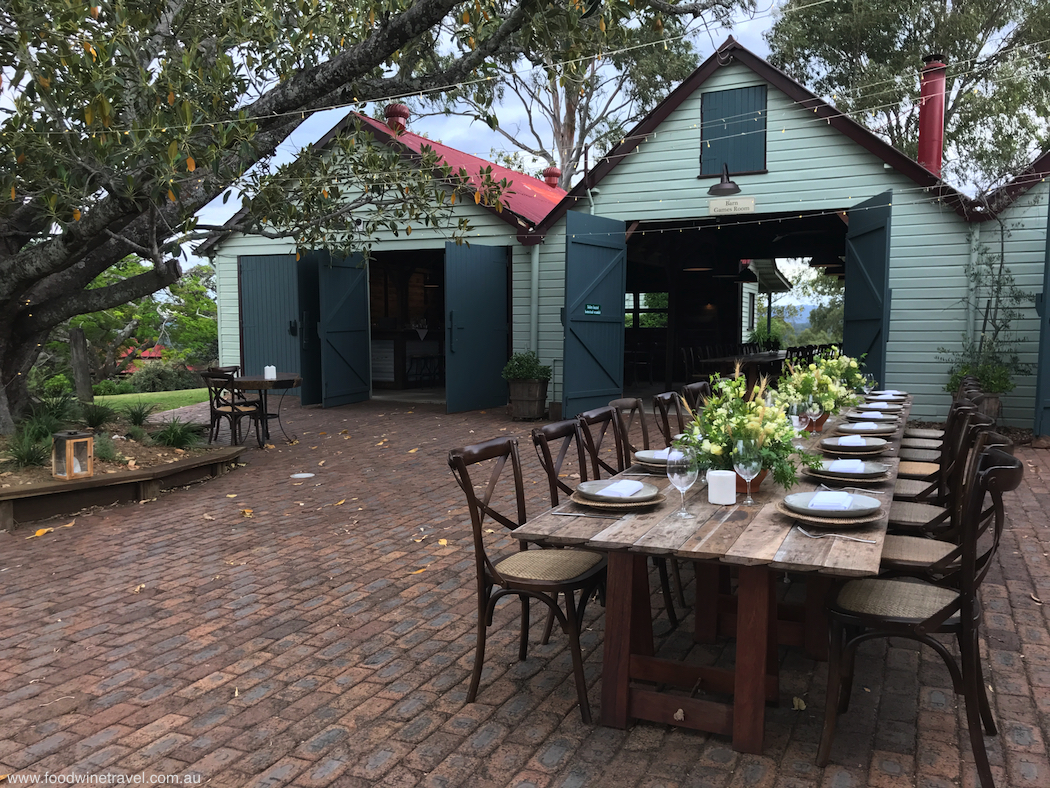 If you go:
Information and tickets: www.flavoursofsummer.com
Accommodation: 1300 179 340
Spicers Hidden Vale
617 Grandchester Mount Mort Road
Grandchester Qld
Australia
www.spicersretreats.com
We stayed at Spicers Hidden Vale and experienced its wonderful hospitality as guests of Spicers. Top photo supplied by Spicers; all other photos are our own.