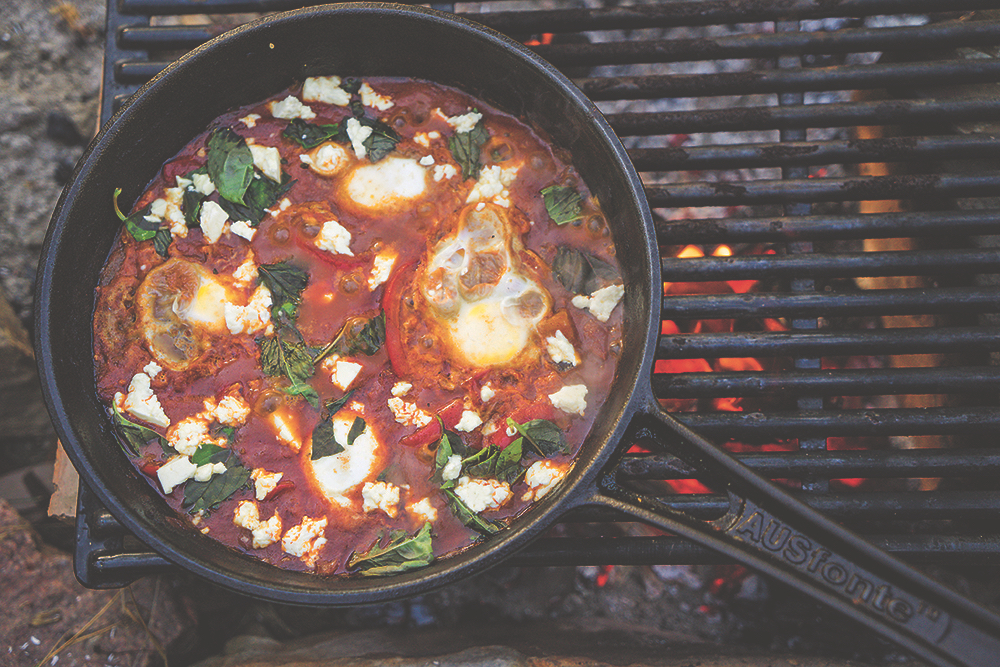 Living and eating in harmony with nature is something that many people aspire to but can find quite daunting. Growing your own food, keeping bees, foraging for wild greens and edible seaweed … these age-old practices might once have come easily to people but nowadays require skill if you are to create a genuinely low-impact lifestyle.
If living a more home-grown life is something you'd like to pursue, pull up a chair, make yourself a cup of tea, and delve into Milkwood: Real Skills For Down-To-Earth Living, published by Murdoch Books. This inspiring yet practical book is the work of Kirsten Bradley and Nick Ritar, who run a two-acre permaculture farm near Daylesford, Victoria, where they live, grow, forage and keep bees.
Courses on sustainability and organics
The pair run Milkwood, an education enterprise designed to share the skills they have acquired in the decade since they left city life. Offering hands-on courses on sustainability, organics, and growing and cooking home-grown food, the pair say that watching people learn new skills that they take back to their communities to make life better for everyone, as well as the planet, has been "a beautiful and inspiring thing".
The book, Milkwood, is a continuation of their mission to help create a broader community of people building a "resilient, low-impact, liveable future". The book is divided into five key sections – tomatoes, mushroom cultivation, natural beekeeping, seaweed and wild food – their favourite things to grow, make and do. If it all seems too daunting, the authors recommend starting with one single, simple, doable thing and making it a habit. Once the skill is mastered, choose one more thing, then another, then another. From little things, big things grow.
Projects featured in the book conclude with recipes using the fruit and veg you've grown yourself, like drying tomatoes on your windowsill or using them to make Shakshouka for breakfast. There are numerous variations of this beloved Middle Eastern tomato and egg dish, but this is the authors' favourite way of creating it.
Buy your copy of Milkwood: Real Skills For Down-To-Earth Living from Book Depository now, with free delivery worldwide
SHAKSHOUKA
1 onion, finely diced
Olive oil
4 garlic cloves, crushed
Large pinch of cumin seeds
1 litre (4 cups) tomato passata or 1 kg (2 lb 4 oz) tomatoes, chopped
1 red capsicum (pepper), sliced
1 heaped teaspoon paprika
2 handful of herbs, chopped (basil, oregano or whatever you have)
Salt and pepper, to taste
4 fresh eggs
2 tablespoons crumbled feta cheese
Take a cast iron frying pan or other heavy frying pan and fry the onion in a slosh of olive oil for 5 minutes. Add the crushed garlic and cumin seeds and fry for a few more minutes. Stir in the passata or chopped tomatoes, capsicum and paprika. Simmer until the tomatoes and capsicum are tender and the mixture has thickened a bit.
Sprinkle the chopped herbs and crumbled feta over the tomato mixture and season, to taste. Make four small holes in the surface – this will help the eggs stay put. Carefully crack an egg into each hole. Cover the pan and simmer over low heat for 5 to 10 minutes or until the eggs are cooked to your liking.
Spoon the shakshouka onto serving plates and eat with some crusty bread spread with lashings of butter, and a green salad.
Recipe and images from Milkwood: Real Skills For Down-To-Earth Living, by Kirsten Bradley and Nick Ritar. Photography by Kate Berry and Kirsten Bradley, illustrations by Brenna Quinlan. Published by Murdoch Books and reproduced with the publisher's permission.
This story originally appeared in PS News online.