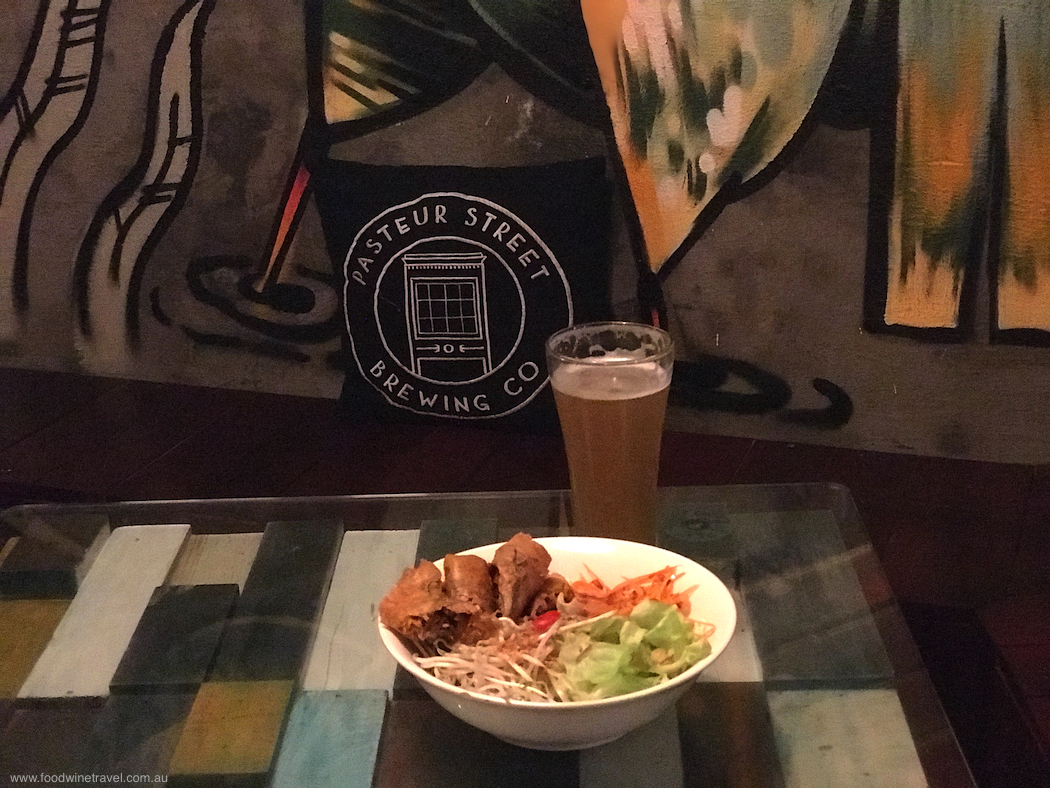 Although Vietnam has a vibrant beer drinking culture (and some of the world's best food to go with it), it is very new to craft brewing. With the rise and rise of Pasteur Street Brewing Company, the craft beer revolution is beginning. We came across this exciting brand while wandering around the streets in the Old Quarter of Hanoi, and we were very impressed with the whole operation.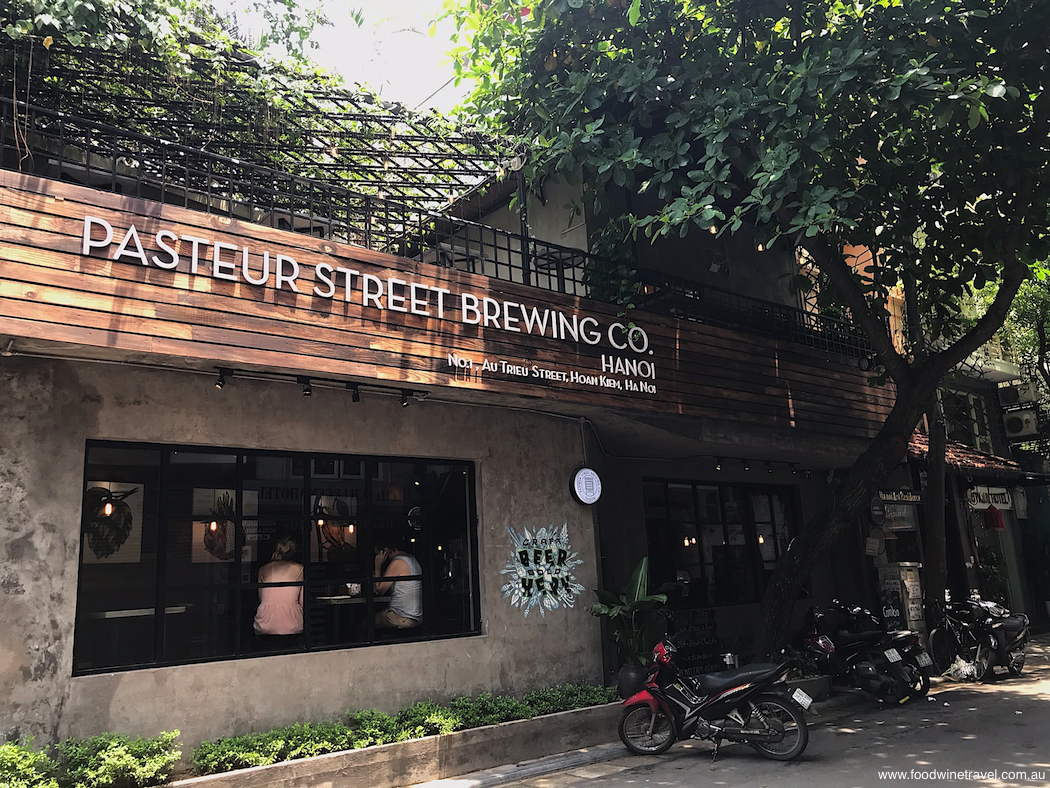 Located in a little street that runs alongside St Joseph's Cathedral, the Tap Room has a really cool vibe with distressed concrete and exposed brick walls, coloured timber tables, and bright murals on the walls. There's a downstairs bar as well as an upstairs drinking/dining area and a balcony overlooking the street where you can sit and watch the world go by.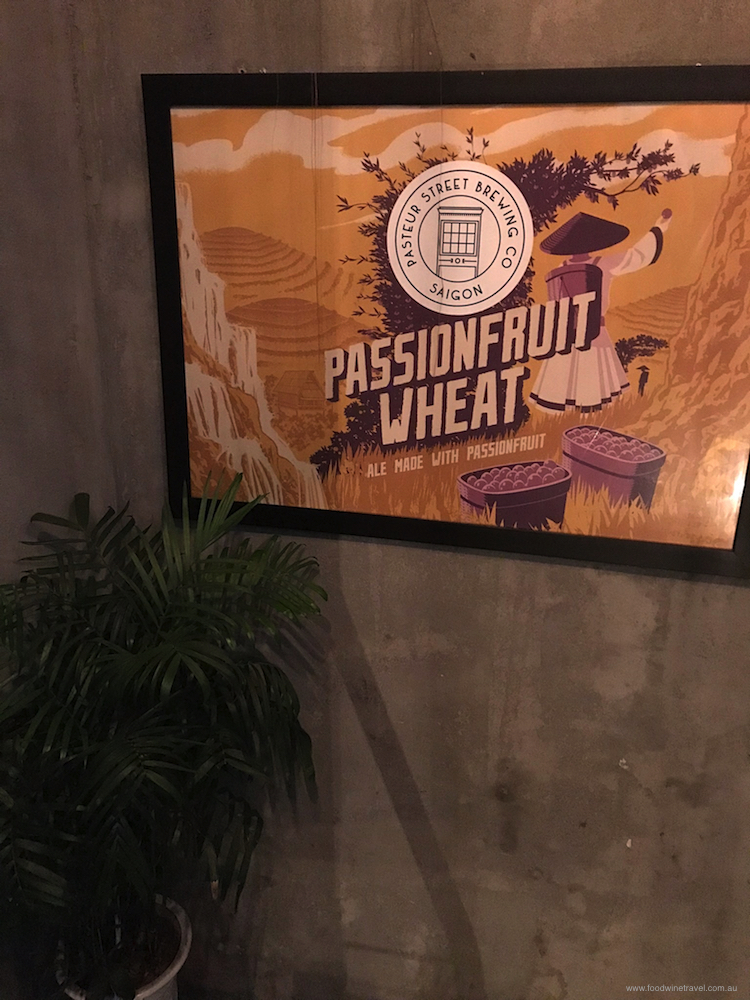 According to their website, Pasteur Street Brewing Company began with a mission to "combine American craft brewing techniques with fresh and exotic Vietnamese ingredients to create amazing craft beer". When founder, John Reid shared his idea with Alex Violette, then head brewer at Upslope Brewing, Alex was immediately sold on the idea and moved to Saigon.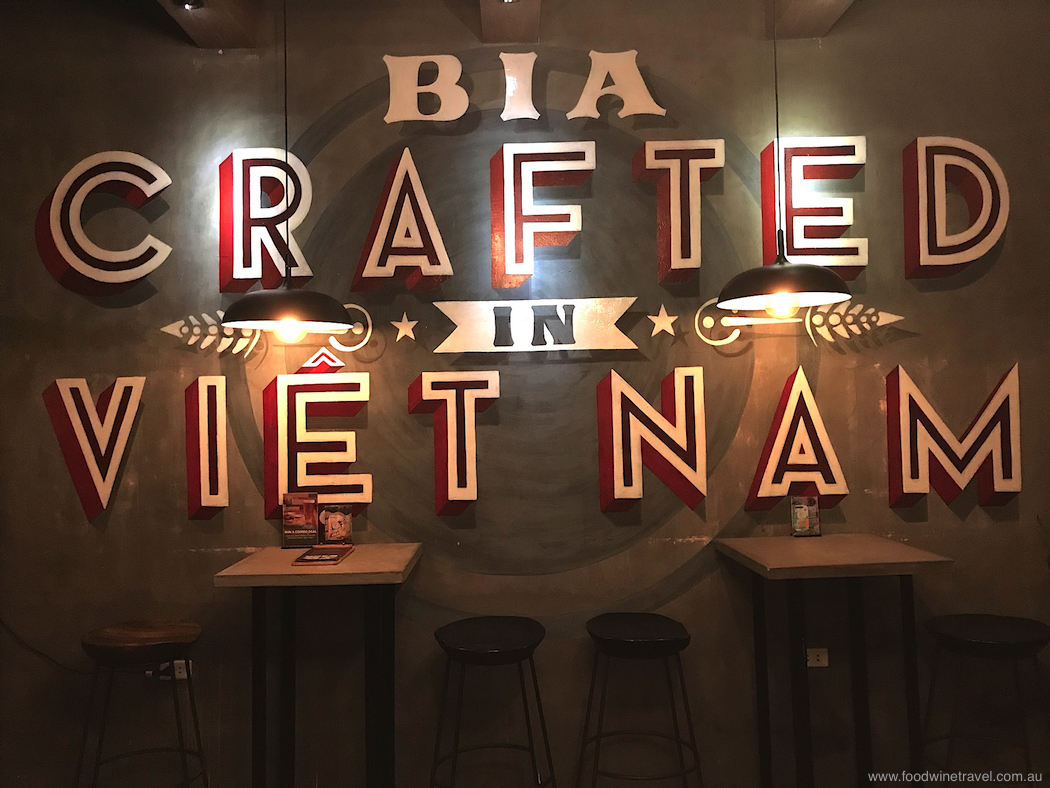 Named after the street in Saigon where its first Tap Rooms are located, the company has enjoyed rapid growth since 2014. Over the past few years it has developed more than 200 beers and 5 Tap Rooms, and its beer is served in more than 200 outlets throughout Vietnam.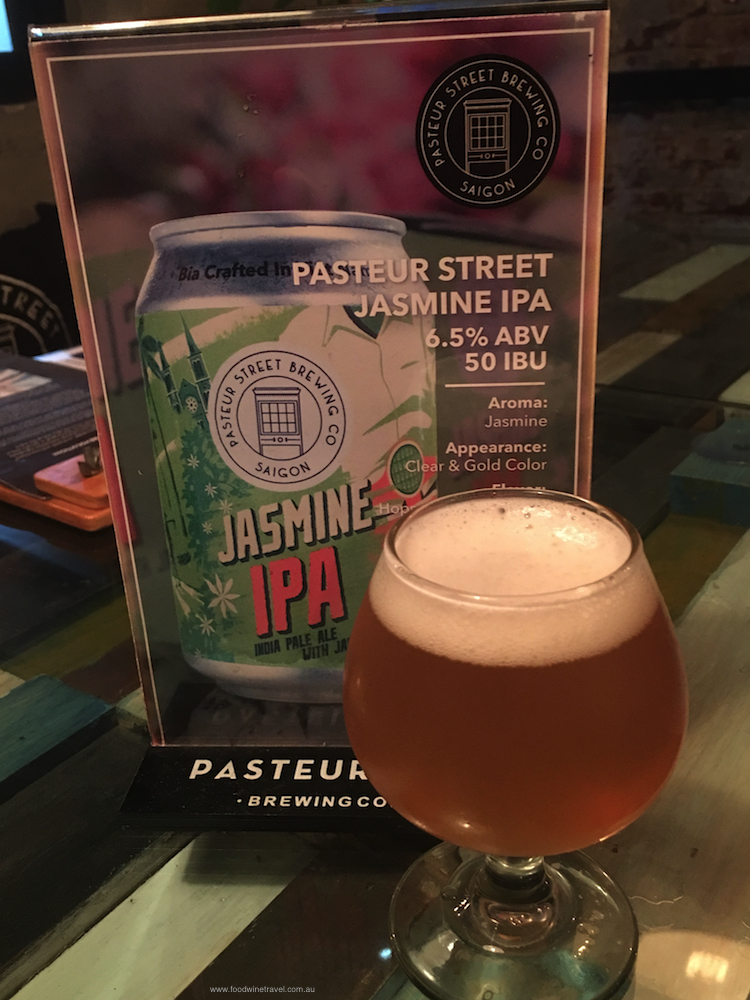 Vietnam might be new to craft brewing but Pasteur Street's brewers bring years of professional experience from American craft breweries. They use roasted malt from Belgium and Germany, add hops from the United States, Australia and New Zealand, and then incorporate Vietnamese ingredients.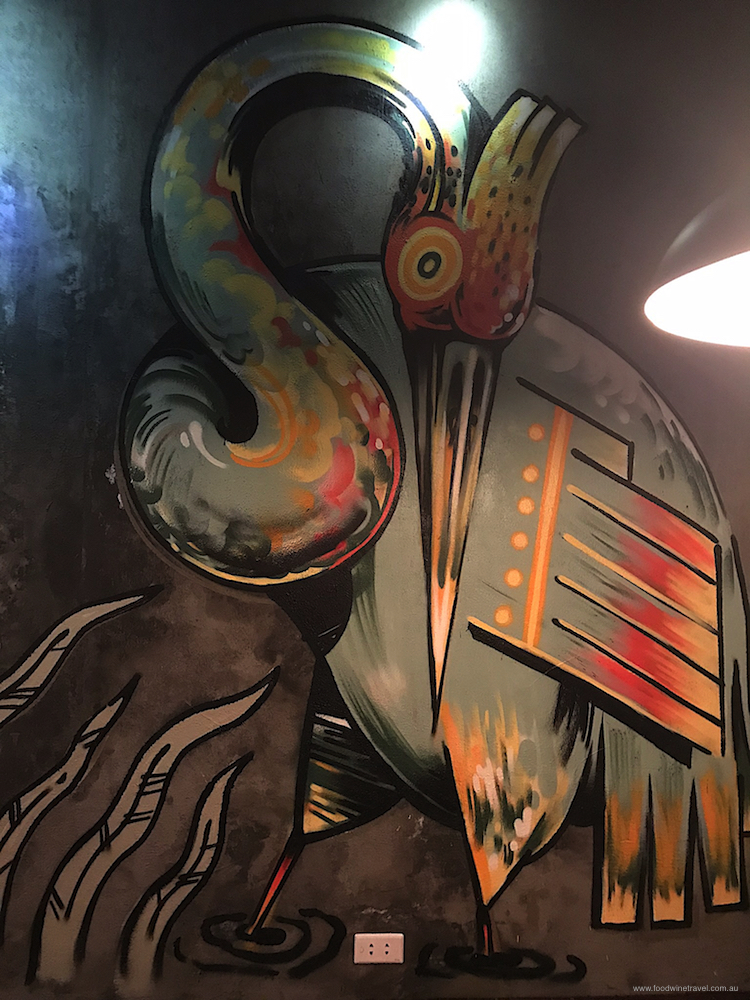 We loved some of the innovative flavour profiles such as the Nguyen Nguyen Watermelon Wheat which really did have a discernible watermelon flavour. My other half enjoyed the Cyclo Imperial Chocolate Stout, which was awarded gold by the world beer cup as the best chocolate beer in the world. It is brewed with locally made Marou chocolate, Saigon cinnamon and vanilla beans from Mui Ne.
Other beers we didn't try but which sounded great included Spice Island Saison, Pomelo IPA and Passionfruit Wheat Ale.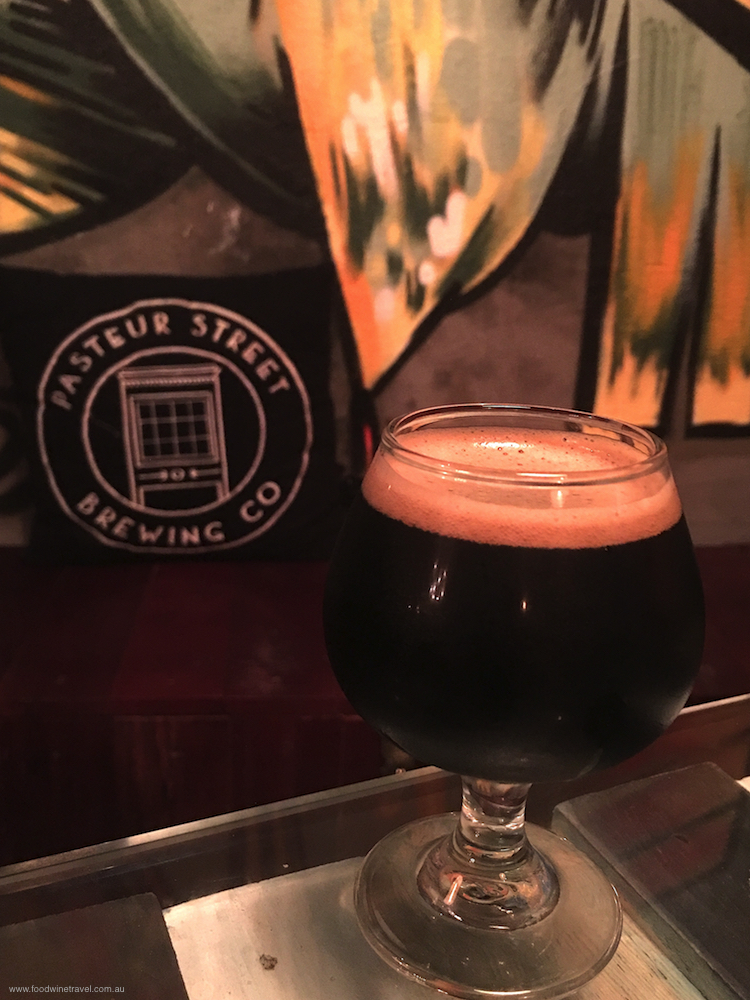 The Hanoi Tap Room has a small but quite appealing menu and we enjoyed some fresh rice noodles which were served with a small bowl of dipping sauce. From 3pm to 7pm every day, if you buy a full pour of beer, it will give you free snacks.
If you go:
Pasteur Street Brewing Company
Tap Room
1 Au Trieu Street, Hoan Kiem
Hanoi
Vietnam
Tel: +84 (0)24 6294 9462
www.pasteurstreet.com