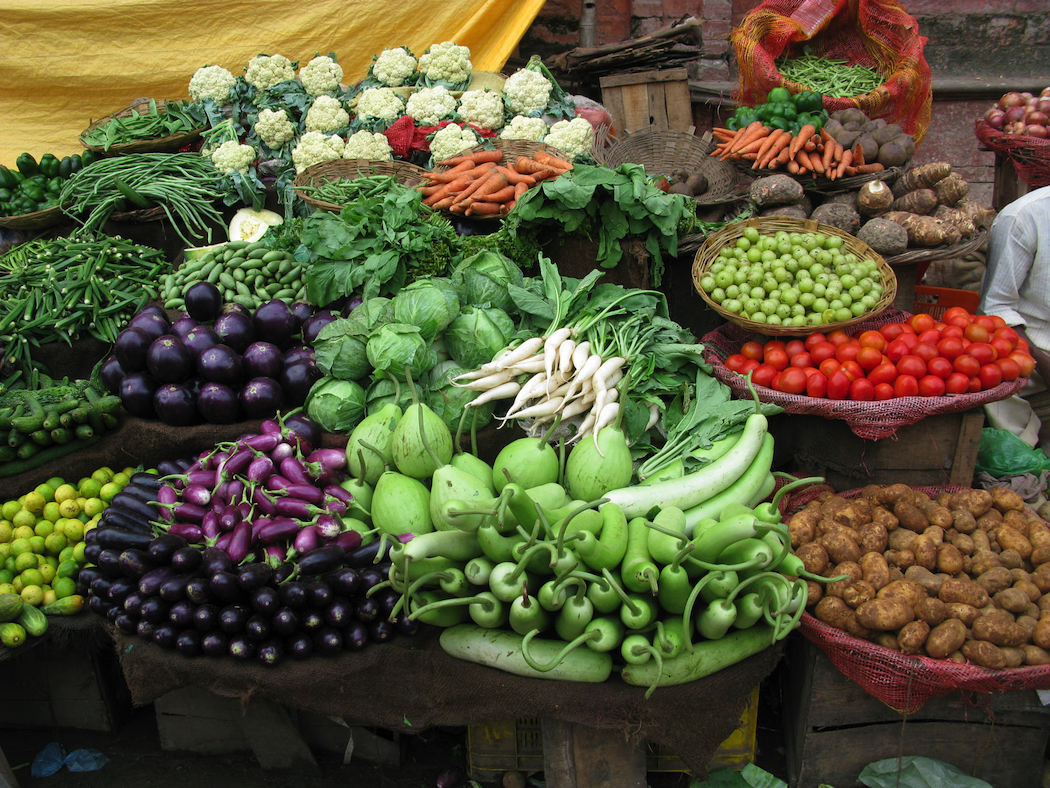 Spice drew Australian chef Christine Manfield to India and spice has been drawing her back ever since. When Manfield was invited to be a guest chef at a restaurant in India in the mid 1990s, it was the start of a life-long love affair with the country.
Renowned for having run three ground-breaking restaurants – Paramount in Sydney (1993 to 2000), East@West in London (2003 to 2005) and Universal in Sydney (2007 to 2013) – Manfield is also an inveterate traveller. These days, she spends much of her time hosting bespoke gastronomic tours to exotic destinations, with India high on the list of destinations she likes to share with her guests.
In 2011, Manfield published a seminal work on Indian cooking and it was so well received that India Today said at the time it should replace Camellia Panjabi's 50 Great Curries as the wedding gift of choice for newly married couples heading overseas.
That award-winning book has now been published by Simon & Schuster in paperback and in the process has been fully revised and expanded, with 30 new recipes, three new chapters on the Punjab, Gujarat and Hyderabad, and insider tips on where to sleep, eat and shop throughout India.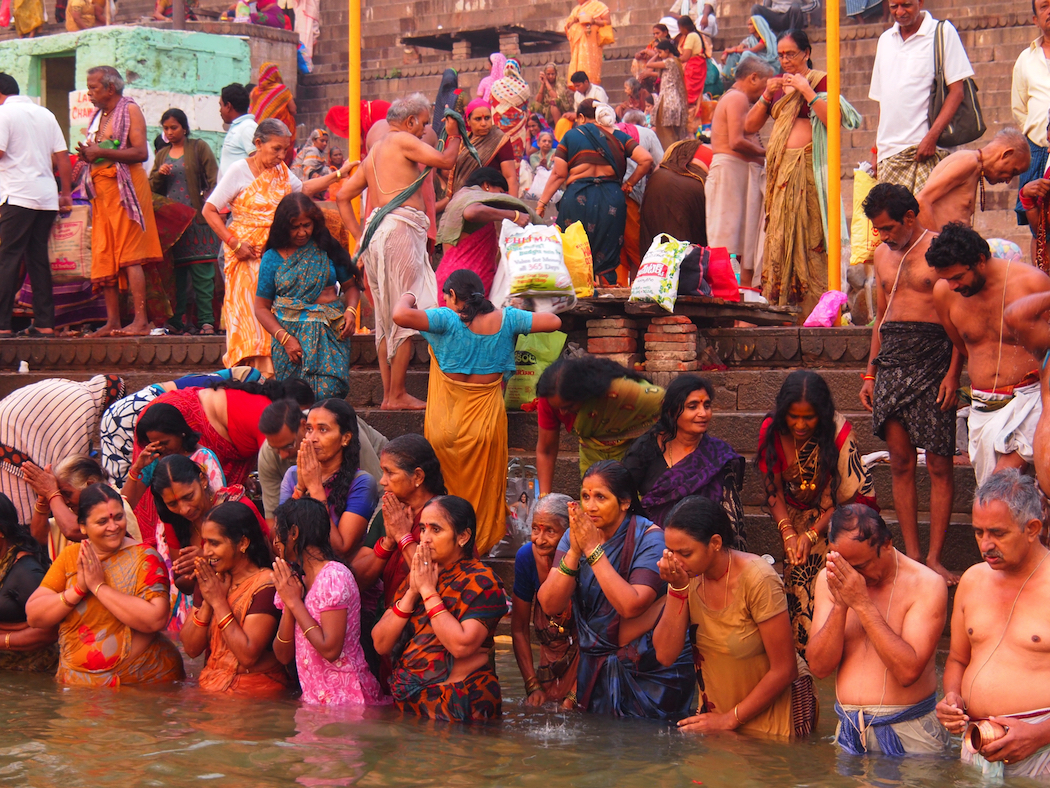 Tasting India: Heirloom Family Recipes is a compilation of stories, recipes and Anson Smart's marvellous photography, gleaned from home kitchens, street shacks, crowded alleyways and fine restaurants. Manfield tells the stories with her trademark passion, curiosity and expertise.
"The recipes I've collected along the way reflect the stories of countless mothers, grandmothers, daughters, sons of daughters, brothers, sisters and aunts, as told to me during my travels," she says.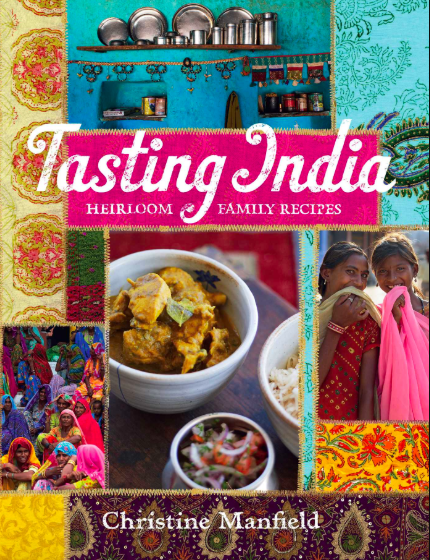 She stresses that all the recipes were documented exactly as they were given to her, not presented from an outsider's perspective. As a definitive work on this vibrant and complex cuisine, the book spoils the reader for choice, with more than 250 recipes for traditional and contemporary home-style dishes – everything from Bengali garam masala and dal-stuffed pastries to cabbage salad and spiced goat curry.
The recipe here is usually made with seer fish, but kingfish, jewfish, snapper or blue-eye trevalla could be substituted. The dish is gently spiced with ginger, green chilli and garlic, while the tomato provides a mild tartness and the coconut adds a creamy richness. These ingredients are a popular combination in Kerala.
Buy your copy of Tasting India from Book Depository now, with free delivery worldwide
FISH IN COCONUT MILK
Serves 4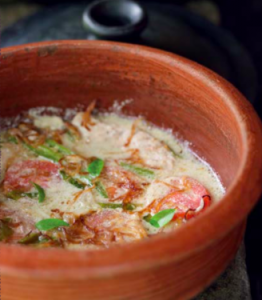 ½ teaspoon salt
¼ teaspoon freshly ground white pepper
250 g fish fillet, cut into 4 even slices
10 blanched cashews
vegetable oil, for cooking
10 sultanas
1 tablespoon sunflower oil
1 small red onion, finely sliced
2 small cloves garlic, sliced
1 tablespoon minced ginger
4 small green chillies, finely sliced
1 tablespoon curry leaves
1 cup (250 ml) coconut milk
1 tomato, cut into 4 slices
½ cup (125 ml) coconut cream
Mix the salt and pepper and rub it onto the fish slices. Set aside. Fry the cashews in a little hot vegetable oil over a medium heat until golden, then drain on paper towel. Fry the sultanas in a little more oil until plump, then drain on paper towel. Set the cashews and sultanas aside.
Heat the sunflower oil in a large frying pan and fry the onion, garlic, ginger and chilli for 2 minutes. Add the curry leaves and fry until crisp. Push the onion mixture to the side of the pan. Put the seasoned fish in the centre of the pan and fry for a minute. Turn the fish over, then spoon the onion mixture over the fish to coat. Season with a little extra salt. Pour the coconut milk into the pan and bring to a boil. reduce the heat and simmer for 2 to 3 minutes.
Place a tomato slice over each fish slice. Pour in the coconut cream and warm through, taking care that it doesn't boil. Turn off the heat and garnish with the cashews and sultanas. Serve with steamed rice.
Recipe and images from Tasting India, by Christine Manfield. Photography © Anson Smart. Published by Simon & Schuster Australia and reproduced with the publisher's permission.
This story originally appeared in PS News online.