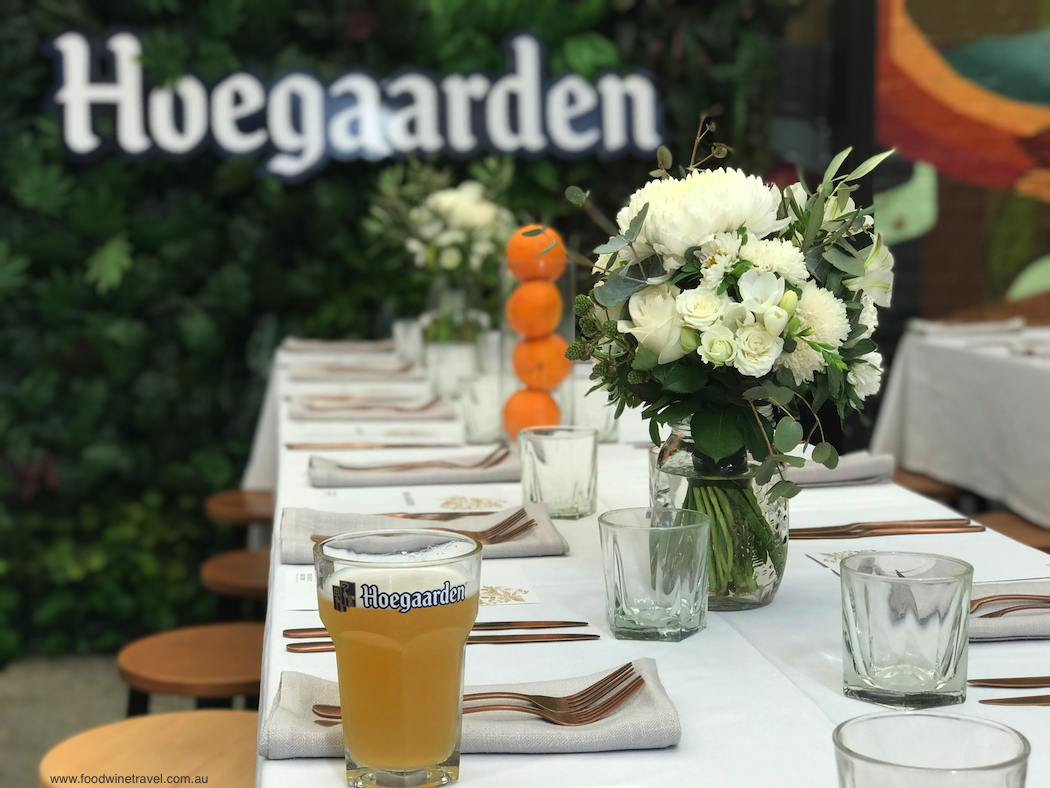 Hoegaarden, a classic wheat beer from Belgium, is great to drink with food because it goes so well with many different dishes, according to Bondi Harvest chef Guy Turland. The popular You Tube presenter, chef, cookbook author and more recently, café owner, even likes to use it in his cooking.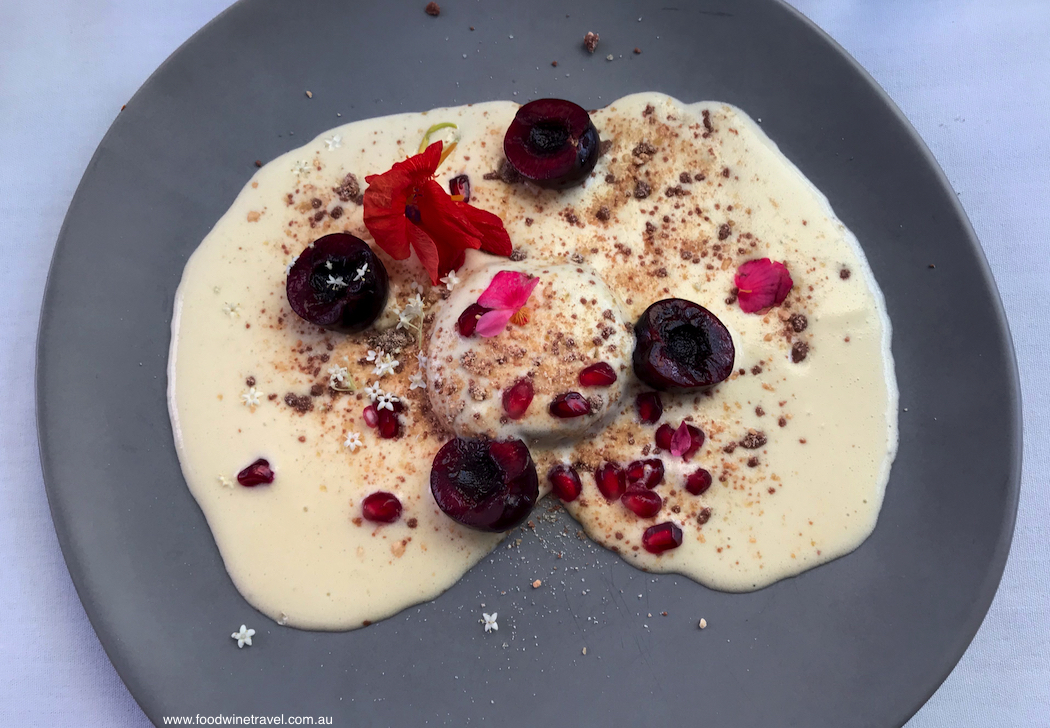 He first encountered Hoegaarden when he was an apprentice learning to make sabayon and was encouraged to add the beer to the egg yolks and sugar. The addition of the fruity, aromatic beer with its citrus and spice notes was such a success that he continues to add it to sabayon, serving it over a dark chocolate and cherry fondant at a lovely lunch we went to at Brisbane's Osbourne Hotel.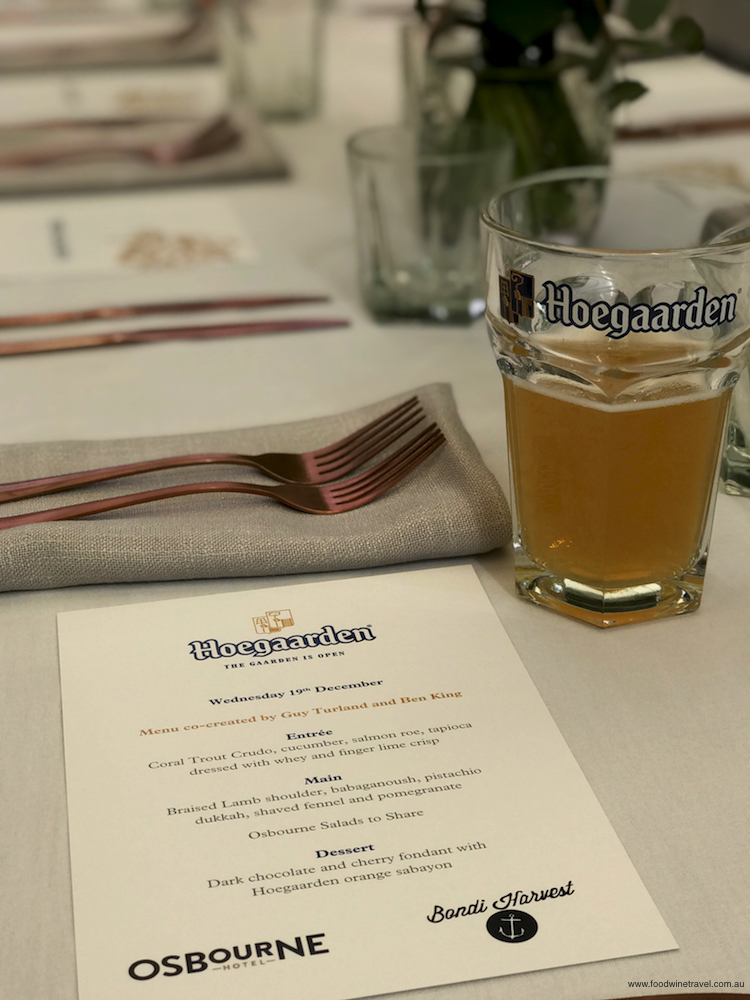 The lunch was one of a series held around Australia to show off Hoegaarden's new infusion tower, which allows venues to "tweak" the flavour of the beer with fruity infusions made to particular recipes. At the Osbourne Hotel, we tried an infusion of orange, blood orange, lemon and lime, but beer ambassador Darryl Sweeney says Hoegaarden has come up with about eight recipes, including one that contains pomegranate, mint and vanilla beans, which sounds fabulous.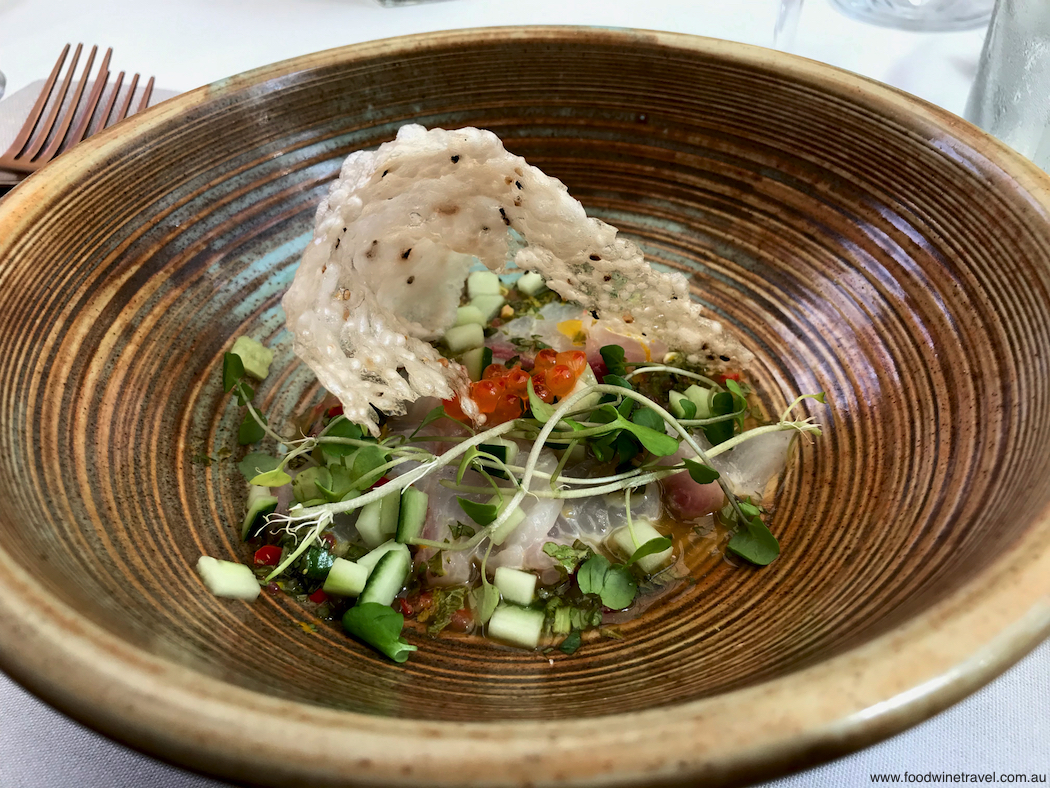 Hoegaarden was first brewed in Belgium in 1445. According to Sweeney, it nearly died out in the late 1800s but is now a very well-established brand in Europe. Easy drinking and refreshing, it has an alcohol content of 4.9% and is subtly flavoured with coriander seed and dried Curaçao orange peel. Unfiltered (and therefore having a cloudy appearance), it is often drunk with a slice of lemon.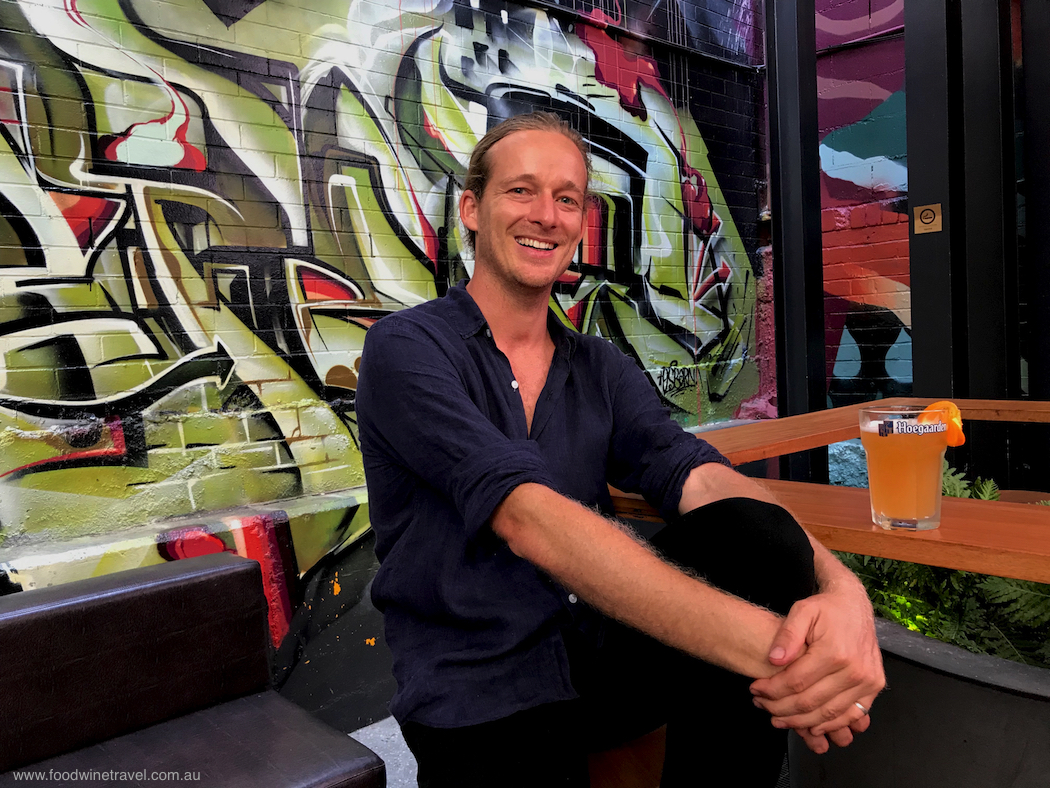 Turland teamed up with the Osbourne's head chef, Ben King, to produce a three-course lunch that went beautifully with Hoegaarden and the new infusion. Their entrée was raw coral trout with cucumber, salmon roe and finger lime crisp, a nice simple dish that Turland described as a "play on texture". That was followed by a hearty main of braised lamb shoulder with baba ganoush, pistachio dukkah, shaved fennel and pomegranate.
It was such a pleasure to chat with Turland, who trained at some of Sydney's best restaurants (Est and Bondi Icebergs) and now runs his own cafés, the Depot at North Bondi, and the Bondi Harvest café in Santa Monica, California. Must put that one on the list for next time we visit.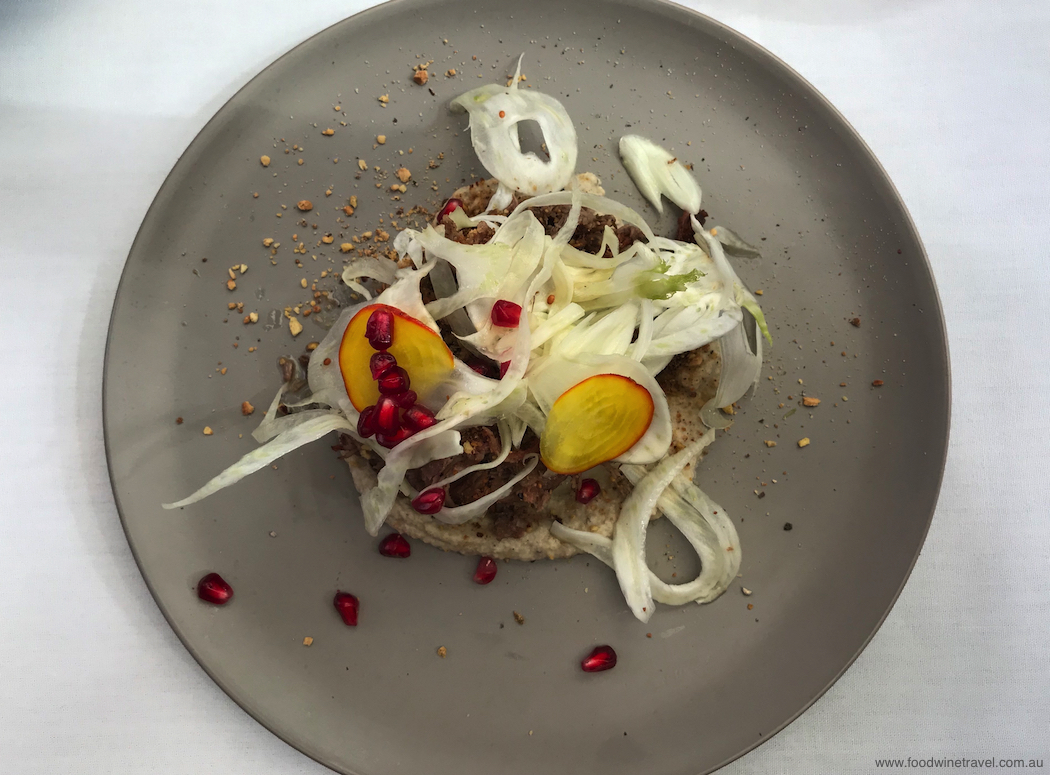 The keen surfer has been riding a wave of success (pun intended) since coming to the attention of more than 70,000 subscribers with his Bondi Harvest cooking show on YouTube. He also has a strong following on social media.
Hoegaarden is promoted as "Difficult to say, easy to enjoy" and the first thing Sweeney did when welcoming us was to articulate the proper pronunciation: WHO-GAR-DEN. Thanks to my Dutch heritage, I already knew that. What I didn't know was how good it could taste with sabayon.