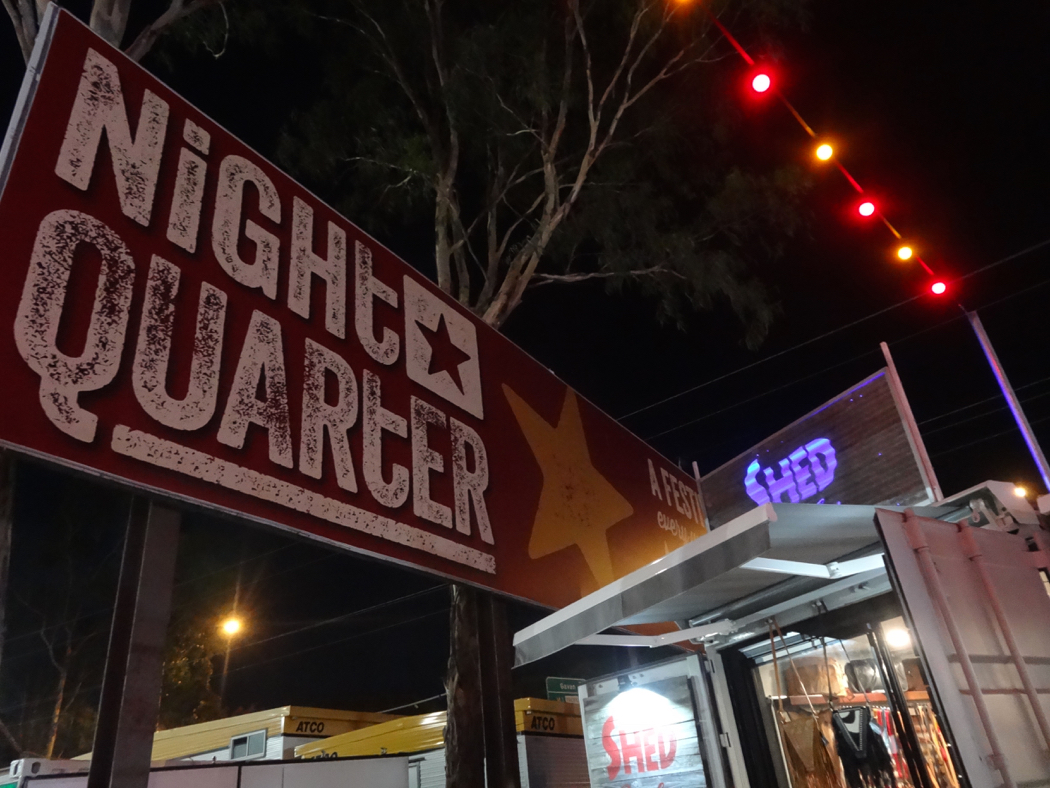 Night Quarter, Helensvale, is Ian Van der Woude and Michelle Christoe's attempt to bring entertainment and culture to the northern Gold Coast. Built around re-purposed shipping containers, the night market is open every Friday and Saturday night with food, craft and live music.
The pair came up with the concept for Night Quarter while sitting in a piazza in Italy. They lamented the fact that the Gold Coast had nothing like the bazaars of Istanbul, the piazzas in Italy and the hawker streets in Asia, and they determined that it was time to put that right.
Shipping container design
Taking inspiration from night markets, music and food festivals, and shipping container design from around the world, they spent two years bringing their concept to fruition. Night Quarter opened in November 2015 and showcases more than 120 food purveyors, designers and craftspeople within eight distinct precincts.
Among them are High Street, providing an incubator for up-and-coming fashion designers; Sparky's Carnival, an interactive children's playground; The Alley, featuring arts, crafts and homewares; and Tapas Street, where chefs explore food from all over the world using local produce.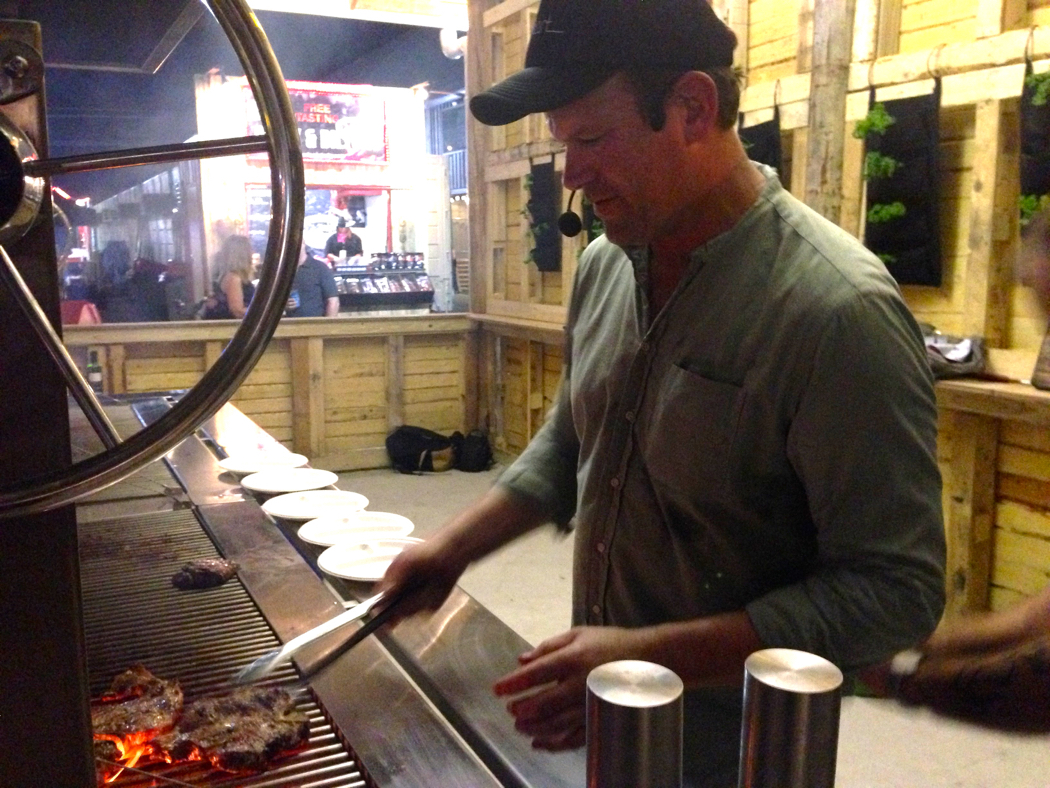 Brisbane chef and host of Aussie BBQ Heroes on TV, Ben O'Donoghue, has come on board as brand ambassador and was on hand on the opening night to demonstrate his barbecue skills in The Backyard precinct. The barbecue uses sustainable hinterland timber and the steaks were incredibly tender and flavoursome, though we didn't appreciate eating them with flimsy plastic knives and forks. In the end, we had to pick them up and eat them with our fingers – unhygienic and not enjoyable. Hopefully this might have been addressed since our visit.
Night Quarter has a 2000-capacity live music and performance space called The Paddock, which the owners hope will become a platform for emerging Gold Coast artists as well as touring artists. Located across the road from Helensvale railway station, it is easy to access by either road or rail. With a cool vibe, six bars and plenty of dining options, this funky new entertainment precinct has certainly breathed life into the area.
Fact File:
What? Night Quarter
Where? 1 Town Centre Drive,
Helensvale, Gold Coast Qld
Australia
When? Every Friday and Saturday from 4pm-10pm.
Tel: 1800 264 448
www.nightquarter.com.au
Entry: $3.