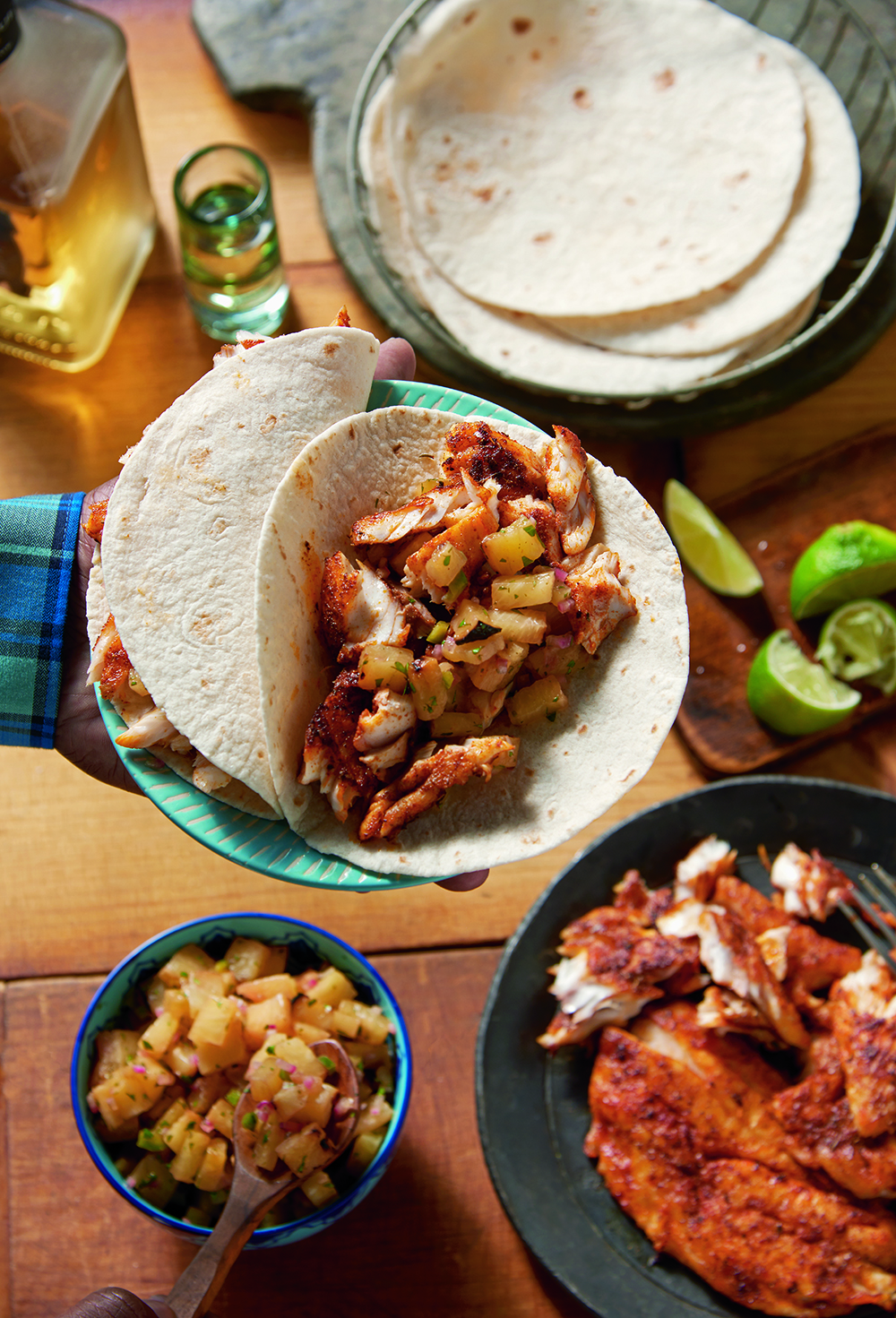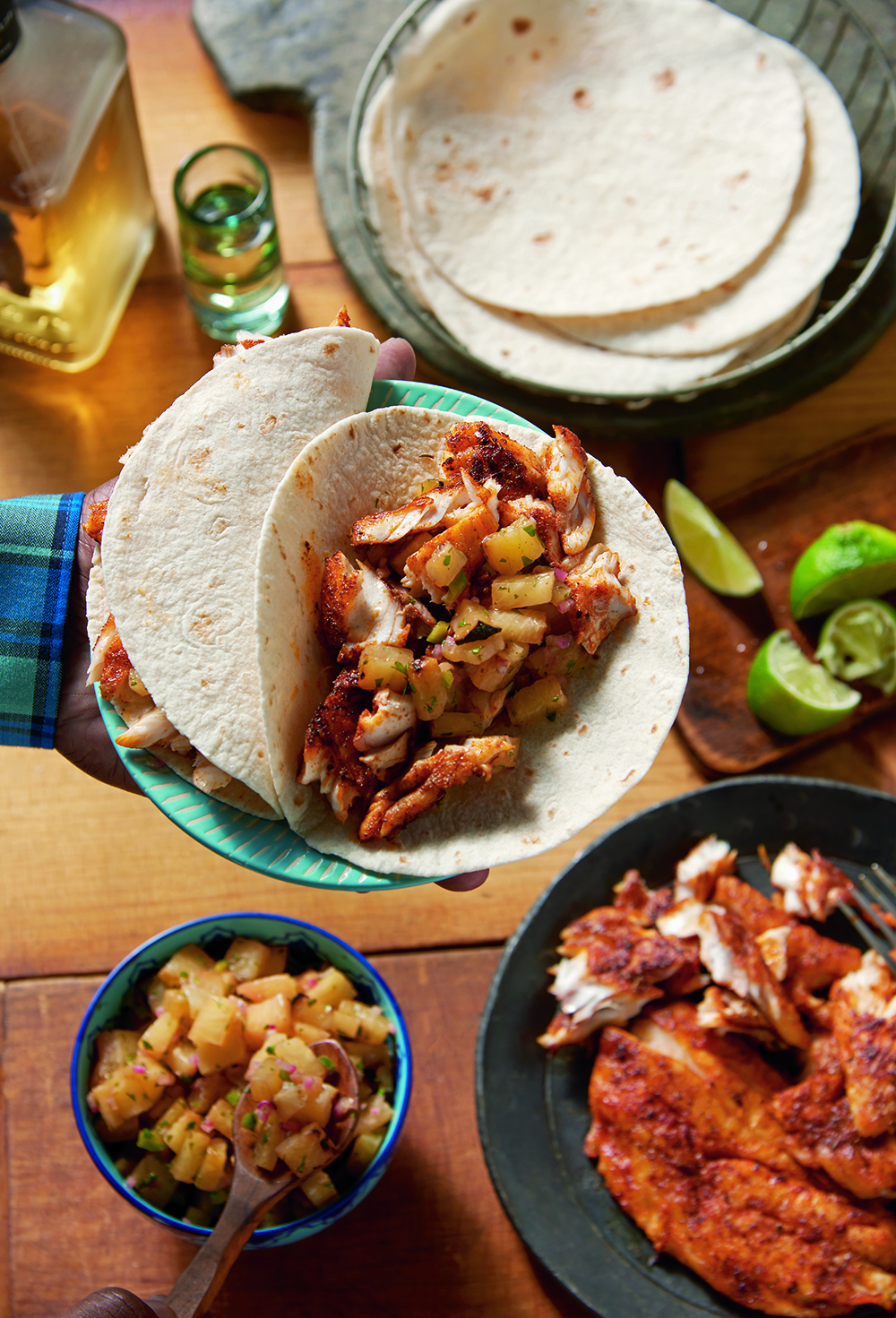 Oh, the indignity of it! First a book that claims the barbecue to be an American institution, and secondly, a recipe in said book suggests using barramundi. We like to think of the barbecue as an Aussie institution. But the truth is that the barbecue is pretty well universal, and has been so ever since man began cooking over an open flame.
Our American friends have led the way in popularising it and embracing its diversity, putting creations such as barbecued buffalo wings, pulled pork, and beef short ribs on menus globally. So it is no surprise that a book like Weber's American Barbecue, published by Murdoch Books, should equally appeal to Australian audiences.
And we should be honoured that our prized native fish, the barramundi, has come to the attention of the book's author, Jamie Purviance, an accomplished chef and teacher who has taught millions of Americans how to barbecue. His book is incredibly useful in explaining the art of barbecuing, in addition to providing 120+ recipes for everything from starts and mains, to sides and sauces.
Variation on blackened redfish
There's a great section on the various types of barbecues available, a guide to charcoal and woodchips, steps-by-step lessons from barbecue experts whose cooking is legendary in the U.S., and special features on U.S. cities where barbecue dining is not to be missed. It's a really comprehensive book that will inspire barbecue lovers to pick up the tongs and get creative.
The recipe here is from New Orleans chef Paul Prudhomme, who revolutionised regional cooking in the 1980s by highlighting Cajun food. When Prudhomme introduced America to blackened redfish (also called red drum), it grew so popular that it had to be protected from overfishing.
In Weber's American Barbecue, Purviance suggests that barramundi works well in this recipe, as do red snapper and mahi mahi.
Buy your copy of Weber's American Barbecue from Book Depository now, with free delivery worldwide
BLACKENED BARRAMUNDI TACOS WITH BARBECUED PINEAPPLE SALSA
Serves 4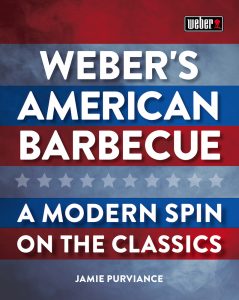 Salsa
1 pineapple, peel removed
1 tablespoon canola oil or other vegetable oil
¼ small red onion, finely chopped
2 tablespoons fresh lime juice
2 tablespoons finely chopped coriander
½ teaspoon sea salt
¼ teaspoon ground cumin
Rub
1 tablespoon paprika
1 teaspoon garlic powder
1 teaspoon dried oregano, crumbled
1 teaspoon sea salt
½ teaspoon ground cumin
¼ teaspoon freshly ground black pepper
⅛ teaspoon ground cayenne pepper
675 g (1½ lb) skinless barramundi or red snapper fillets, about 1 cm (½ inch) thick
25 g (1 oz) unsalted butter
8 flour or corn tortillas (15 cm/6 inches)
2 limes, each cut into 4 wedges
Prepare the barbecue for direct cooking over medium-high heat (200 to 230°C/400 to 450°F). Cut the pineapple across into six 1cm (½-inch) thick slices (don't cut out the core). You may not need all of the pineapple. Brush the pineapple slices on both sides with the oil.
Barbecue the pineapple slices over direct medium-high heat for 5 to 8 minutes, with the lid closed, until lightly charred and softened, turning once. Remove from the heat, cut out the core and discard. Coarsely chop the pineapple and place in a bowl. Add the remaining salsa ingredients to the pineapple and stir until evenly combined.
Mix the rub ingredients. Season the fish fillets evenly on both sides with the rub.
In a 30-cm (12-inch) cast-iron frying pan over direct medium-high heat, melt the butter. Before the butter begins to brown, add the fillets to the pan and cook over direct medium-high heat for 5 minutes, with the lid closed. Using a metal spatula, turn the fillets over and continue cooking for 2 to 3 minutes more until the flesh barely begins to flake when poked with the tip of a knife. Remove the pan from the heat. Break the fish into large chunks.
Warm the tortillas over direct heat for about 10 seconds on each side. Fill the tortillas with equal amounts of the fish and top with the salsa. Serve straightaway with the lime wedges.
Recipe and image from Weber's American Barbecue, published by Murdoch Books and reproduced with the publisher's permission.
This story originally appeared in PS News online.