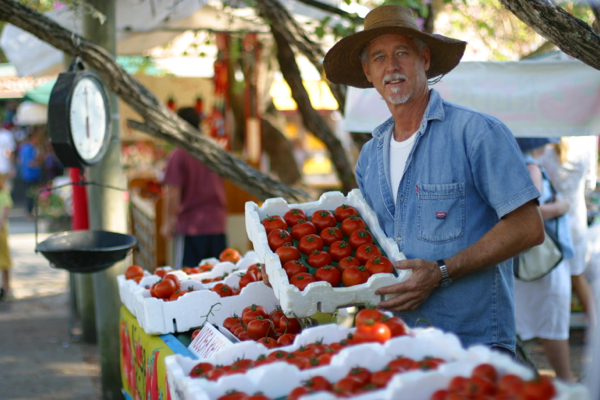 "People are very committed to the integrity of their food," says Julie Shelton, one of the founders of the Real Food Festival in Queensland's Sunshine Coast hinterland.
The event, which has grown hugely in size and stature since it was first held four years ago, is a must for anyone who appreciates artisan-produced food or is concerned about where their food comes from or how it is produced.
In 2008, Julie went to Terra Madre, a Slow Food event that brings together artisan producers from around the world. It was a pivotal moment for her. "I came back and said, 'we've got it all here and yet we seem to be underselling the region so badly'."
"What's come out of it is a really collaborative effort," says Julie, who is thrilled that so many producers, manufacturers, retailers and restaurants have come on board to showcase their work.
This year's festival will take place on the weekend of 13-14 September in the beautiful Sunshine Coast hinterland village of Maleny.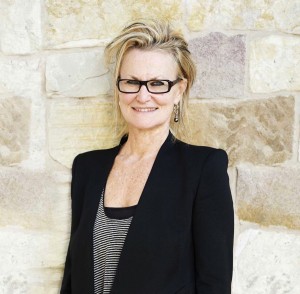 One of Australia's leading chefs and cookbook authors, Christine Manfield (pictured at right), will be guest chef. She will present in the Real Food Kitchen with local chefs including Daniel Jarrett from The Tamarind at Maleny, Monica Topliss from Kunara Organic Café, Cameron Matthews from The Long Apron, Chris White from Hungry Feel, Eric Pernoud from Maison de Provence, and Peter Wolfe from Cedar Creek Farm Bush Foods.
Other producers to be featured include FishTales, Second Nature Organics, Walker Farm Foods, Obi Obi Essentials and Hermes Strawberries. In addition to chef/producer conversations, the festival will include demonstrations, talks, interactive workshops and kids' activities.
The Food for Thought venue will offer perspectives on key issues for the region, Food Craft will show kitchen tips and techniques, Nourishing Ideas will focus on diet and health, the Kitchen Garden will give practical advice on gardening, and the Little Sprouts area will inspire kids to develop a lifelong passion for good food.
To wrap up the weekend, local 22-piece band The Unusual Suspects will take to the stage on Sunday afternoon with rousing Balkan rhythms and feet-tapping music.
This is a great opportunity for visitors to experience and taste authentic local food, connect with suppliers from right along the food chain, and to relax and enjoy this very special part of the world.
Fact file:
Where? Maleny Showgrounds, 13 Stanley River Road, Maleny, Qld Australia
When? 13 – 14 September, 9am to 4pm daily.
Cost? $20. Children under 16 free.
Visit: www.realfoodfestival.com.au
Accommodation packages: Sunshine Coast Destination has special Stay & Play packages that include a 15% discount on entry tickets to the festival. A range of accommodation is available, including Eden Lodge B&B at Mapleton, a short drive from Maleny. Rates start from $180 per room per night, inclusive of breakfast, wi-fi, port and chocolates and 15% discount on festival tickets. Details of accommodation packages.