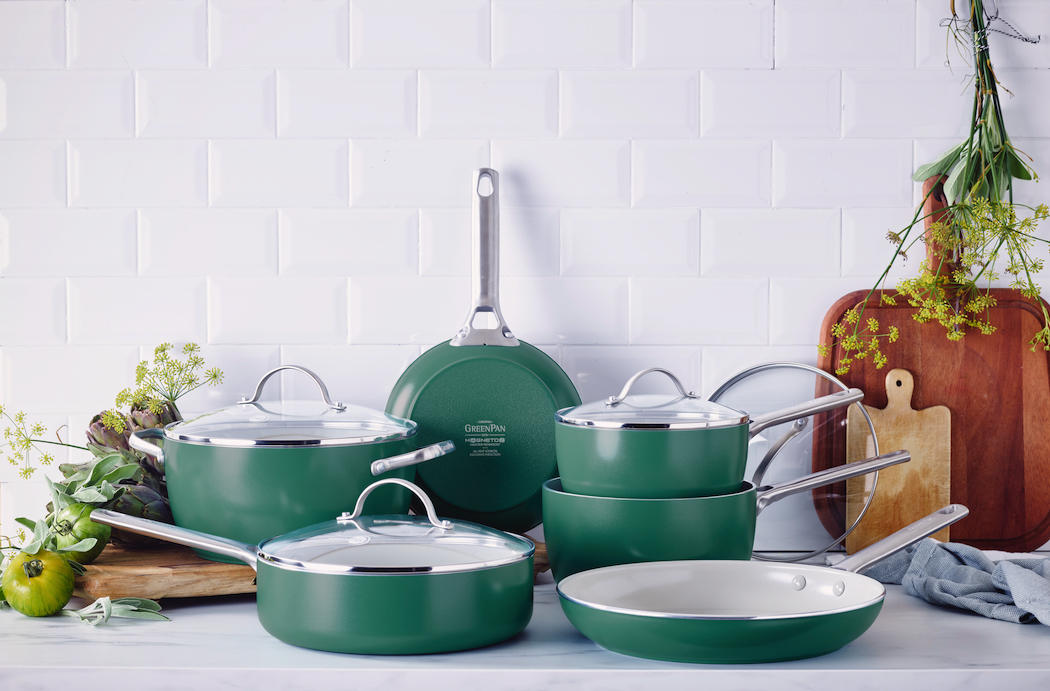 Let's just say I'm in love with my new GreenPans. They're simply a delight to cook with: genuinely non-stick, a breeze to clean, durable, lightweight, quick to heat, and by all accounts, greener and healthier than many on the market.
I've been trialling the Padova collection from GreenPan, recently launched in Australia and available exclusively at Myer. I've been using the frypan, saucepan and casserole pot on an induction cooktop, and while I've used induction previously, I haven't had much experience with this particular stove. Pleasingly, the GreenPans work beautifully on induction.
Belgian cookware company, GreenPan, is a pioneer of ceramic non-stick cookware. It was founded by two school friends, Jan Helskens and Wim De Veirman, who upon discovering that traditional non-stick pans used PFOA (a surfactant called perfluorooctanoic acid) and released toxins when overheated, set out to create an alternative. That was more than a decade ago and their GreenPans are now sold in more than 100 countries.
Despite many companies marketing their cookware as PFOA-free, the products often contain another chemical in the PFAS family (polytetrafluoroethylene or PTFE). Dubbed the "forever chemical" because of the length of time it sticks around in the environment, PFAS have been linked with a range of chronic diseases and harmful effects.
GreenPan's patented non-stick coating, Thermolon, is PFAS-free. Now in its 7th evolution, it is infused with diamonds for added performance, durability and resilience. This is the company's technical spiel but in practical terms, I found the pans to be incredibly easy to cook with and clean.
They heat quickly, evenly and retain their heat well. Not only are they oven safe to 315 ̊C, they are also dishwasher safe. I've often found they don't even need to go into the dishwasher – they can be wiped clean simply with a wet cloth. The ergonomically designed handles are riveted to the pan for stability, and they also fork before connecting to the base which enables them to disperse heat and stay a little cooler.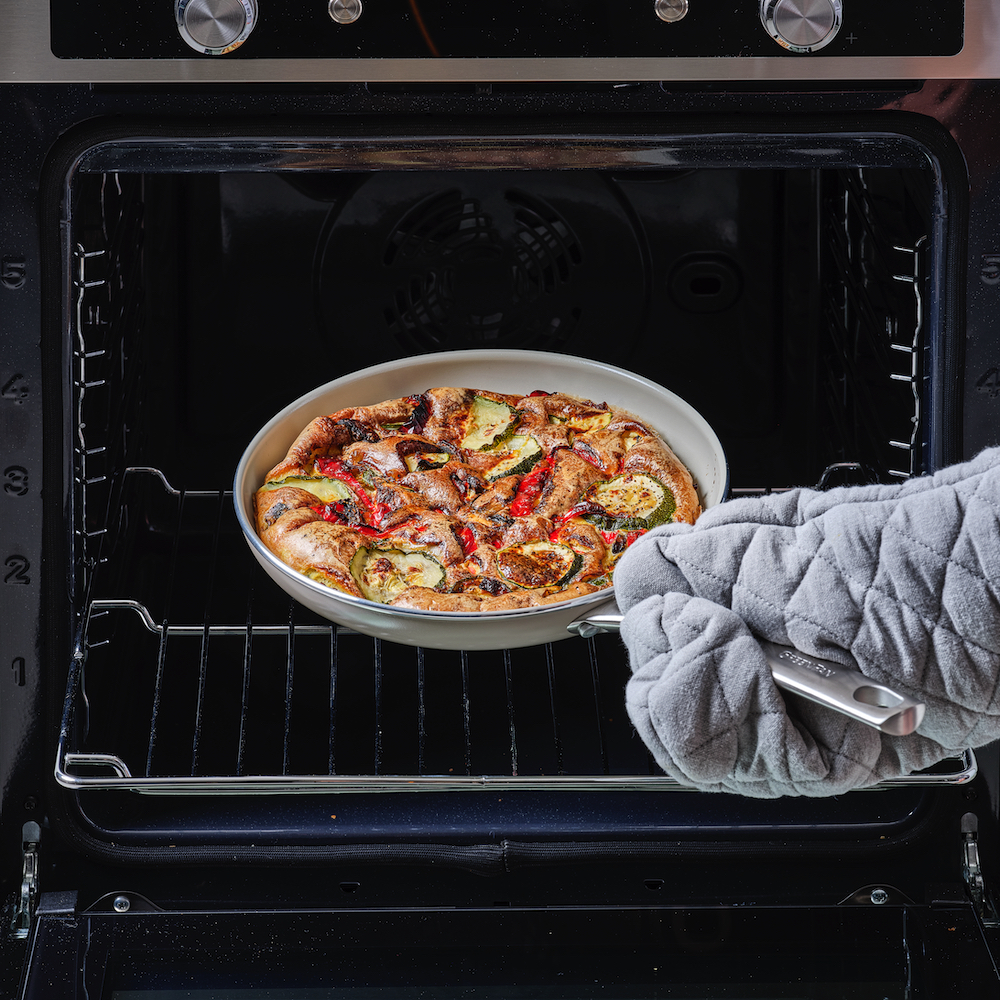 GreenPan's Padova collection is available in three colours: chocolate truffle, taupe and artichoke green, all of them really quite beautiful. Like a lot of stock coming to our shores, there have been some delays in supply, and while artichoke green is available now, the other two colours won't be in stock at Myer until May 8.
This is not a sponsored post but Food Wine Travel was provided with a frypan, saucepan and casserole pot to trial without obligation. The opinions expressed here are genuine.