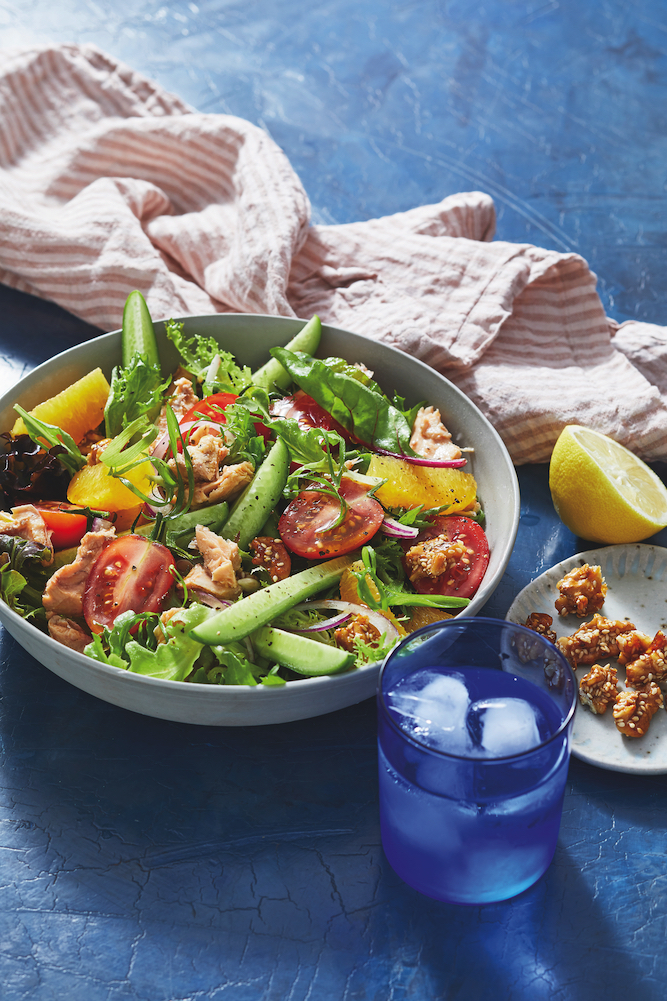 As a clinical dietitian and nutritionist, Catherine Itsiopoulos's interest in the Mediterranean diet and lifestyle was sparked by the healthiness of Greek immigrants in Australia. Growing up in a Greek family who ate healthy Mediterranean cuisine, she came to understand its health benefits during the course of her career.
"Compared with Australian-born people, they seemed relatively protected from chronic diseases such as heart disease. In fact, the risk of them developing this disease was 30 per cent lower than the average Aussie," Dr Itsiopoulos writes in the introduction to The Heart Health Guide, published by Macmillan.
The Pro Vice Chancellor at Murdoch University has spent nearly 30 years researching the health benefits of the Mediterranean diet on heart disease, diabetes, fatty liver, metabolic syndrome, asthma, dementia, depression and anxiety.
"Through my work, I have come to realise that this way of eating does wonders for tackling all of the chronic diseases that are related to poor diet and lifestyle habits," she said. "The breadth of plant-based ingredients and fermented dairy foods, seafoods and free-range animal foods included in this diet provides an optimal combination of nutrients that work in a unique, synergistic way to boost the body's antioxidant and anti-inflammatory defence systems and guard against diseases of the modern world."
Dr Itsiopoulos has concentrated her research on heart disease "because it remains the major killer in Australia and across the world: about 50 people per day die in Australia of heart disease". As well as the more than 70 scientific publications she has authored, she has published two books, The Mediterranean Diet and The Mediterranean Diet Cookbook.
Her latest book, The Heart Health Guide, is part toolkit – with practical advice and the latest up-to-the-minute research – and part cookbook, with 80 recipes and suggested meal plans. The recipes are super-practical and easy: the salad here takes only about 10 minutes to prepare, making it perfect for a week-night meal. Dr Itsiopoulos's daughters, Vivienne and Tiana, both keen cooks, inspired many of the vegetarian and vegan-friendly dishes in the book.
---
Buy your copy of The Heart Health Guide from Book Depository (free delivery worldwide).
Buy your copy of The Heart Health Guide from Australian-owned Booktopia.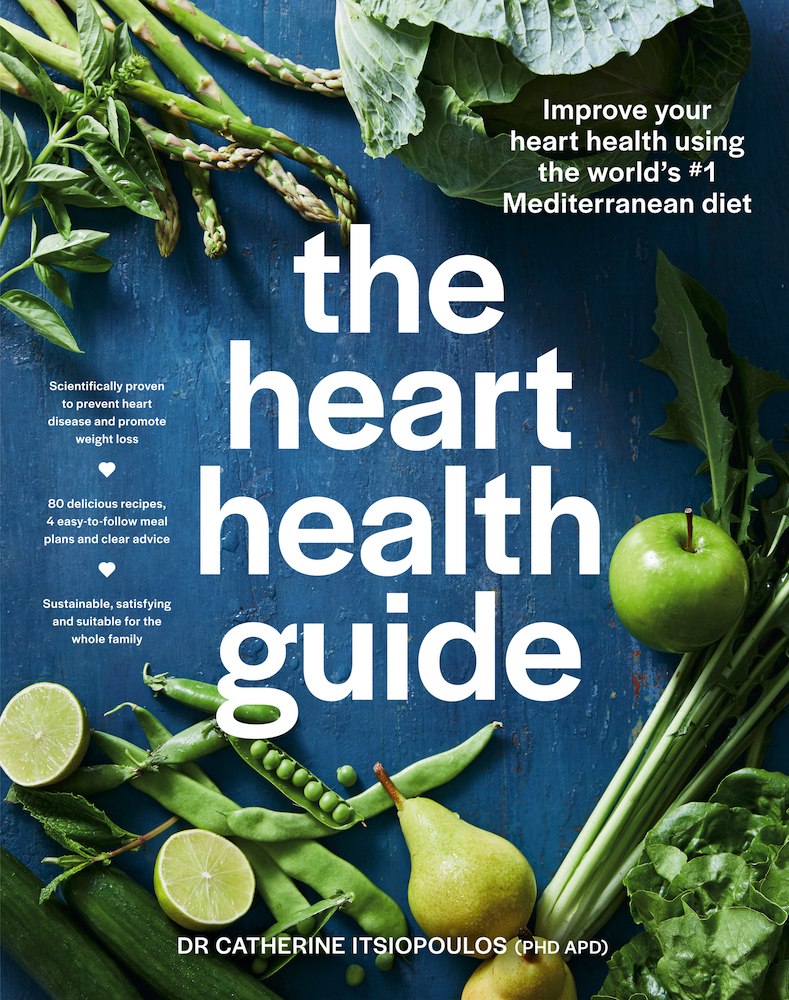 ---
Recipe For Salmon and Orange Salad with Caramelised Walnuts
Serves 2
1 teaspoon sesame seeds
120 g bag mixed salad leaves
3 baby cucumbers, sliced lengthways
2 French shallots, finely sliced
½ punnet (125 g) baby roma tomatoes, halved
½ small red onion, finely sliced
110 g tin pink salmon, drained
½ orange, peeled, segmented and deveined
2 tablespoons extra-virgin olive oil
Juice ½ lemon
Sea salt and freshly ground black pepper
CARAMELISED WALNUTS
2 tablespoons honey
12 walnut halves
Lightly toast the sesame seeds in a small frying pan over a medium heat, then set aside. Wipe the pan out with kitchen paper, then return it to the heat to make the caramelised walnuts. Add the honey to the pan and cook for a minute or two, then add the walnuts and gently toss to coat them in the honey. Once the honey starts to bubble, transfer the walnuts to a lightly oiled tray or board to cool and harden.
Put the salad leaves, cucumber, shallot, tomato and red onion in a serving bowl. Add the pink salmon and orange segments and gently toss everything together.
Dress the salad with the olive oil, lemon juice and salt and pepper, then scatter over the toasted sesame seeds and caramelised walnuts before serving.
Recipe and images from The Heart Health Guide, by Dr Catherine Itsiopoulos. Photography by Rob Palmer. Published by Macmillan and reproduced with the publisher's permission.
This story originally appeared in PS News.