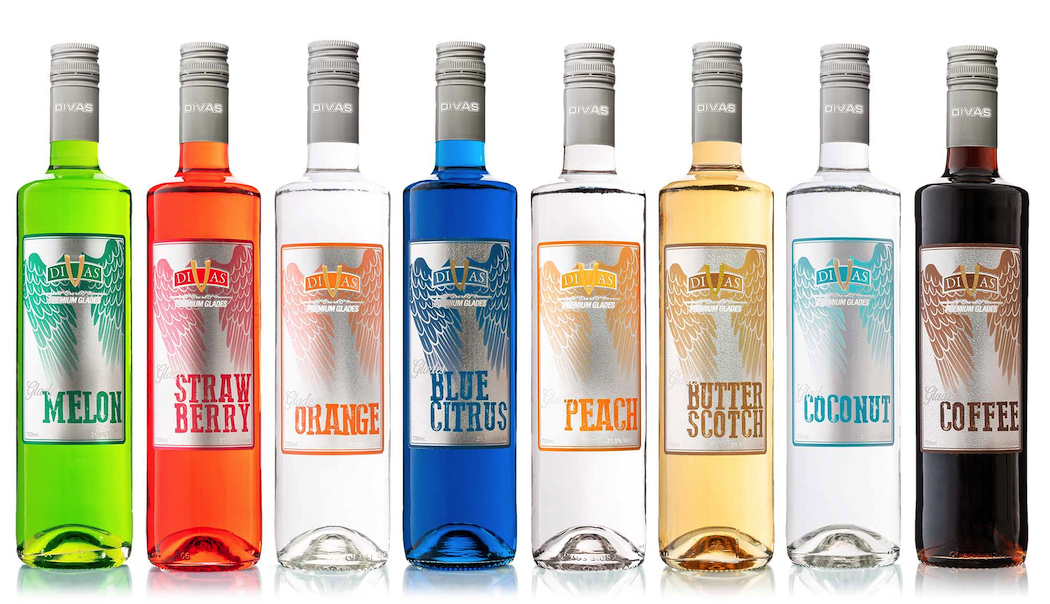 The Divas range of liqueurs, mixers and premixed drinks not only comes in a tantalizing array of flavours – think raspberry, butterscotch, orange, coffee etc – it has an interesting point of difference from other liqueurs.
Its innovative and not-so-secret weapon is … grapes. The fact that its products are made from grapes, unlike other clear liqueurs, means that production costs can be kept down and some heavy taxes avoided – with the savings passed on to consumers.
An Australian-owned business that produces its products at a distillery in Griffith, NSW, Divas Beverages established its premier brand, Divas VKAT, in 2011. This is the original white spirit wine liqueur – smooth, subtle and a perfect base for cocktails. It comes in blueberry, raspberry, original and black label. Enjoy straight, on ice with lemonade, or add your favourite mixer.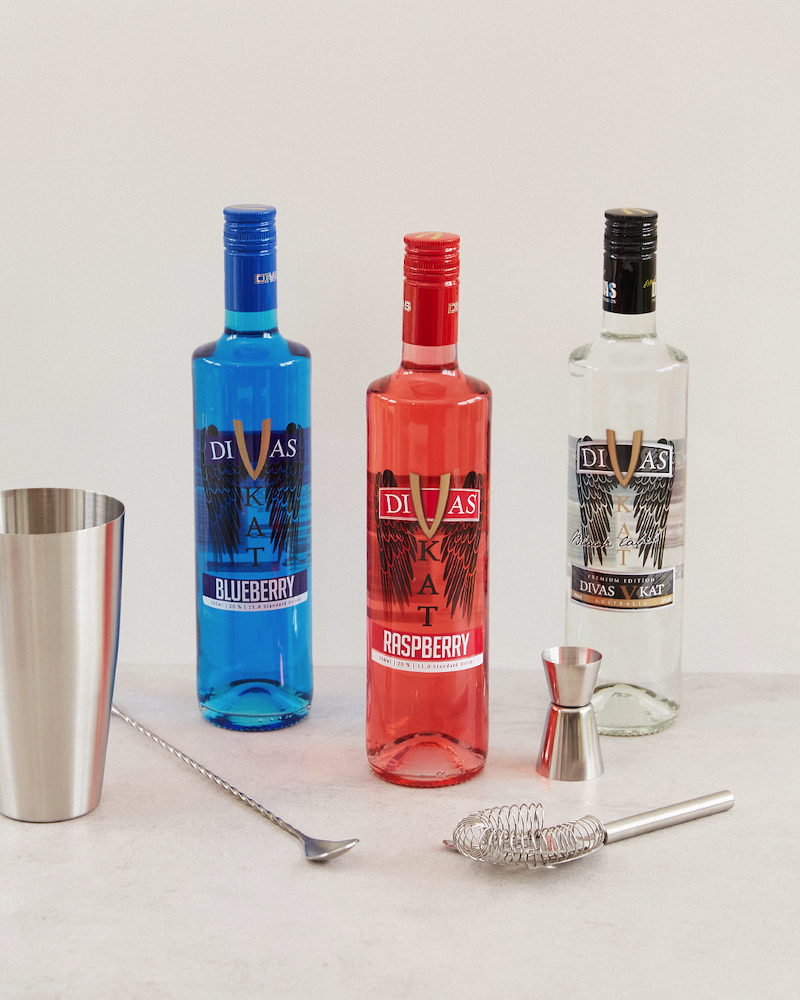 Glades is Divas' range of smooth, distinctive mixers in delicious flavours such as coffee, orange, butterscotch, orange, and blue citrus. We've tried the butterscotch and fell head over heels for this rich, smooth, creamy beverage. To drink, splash over ice, or to really dial up the deliciousness, splash over icecream. At around 22% ABV (alcohol by volume), about half the strength of other white spirit mixers, Divas still packs a punch but you can drink more responsibly and healthily.
It also makes a fun range of premixed drinks called Gems. These come in 330ml bottles in flavours such as raspberry, blueberry, watermelon, passionfruit and pomegranate. The alcohol content of these is 8% ABV.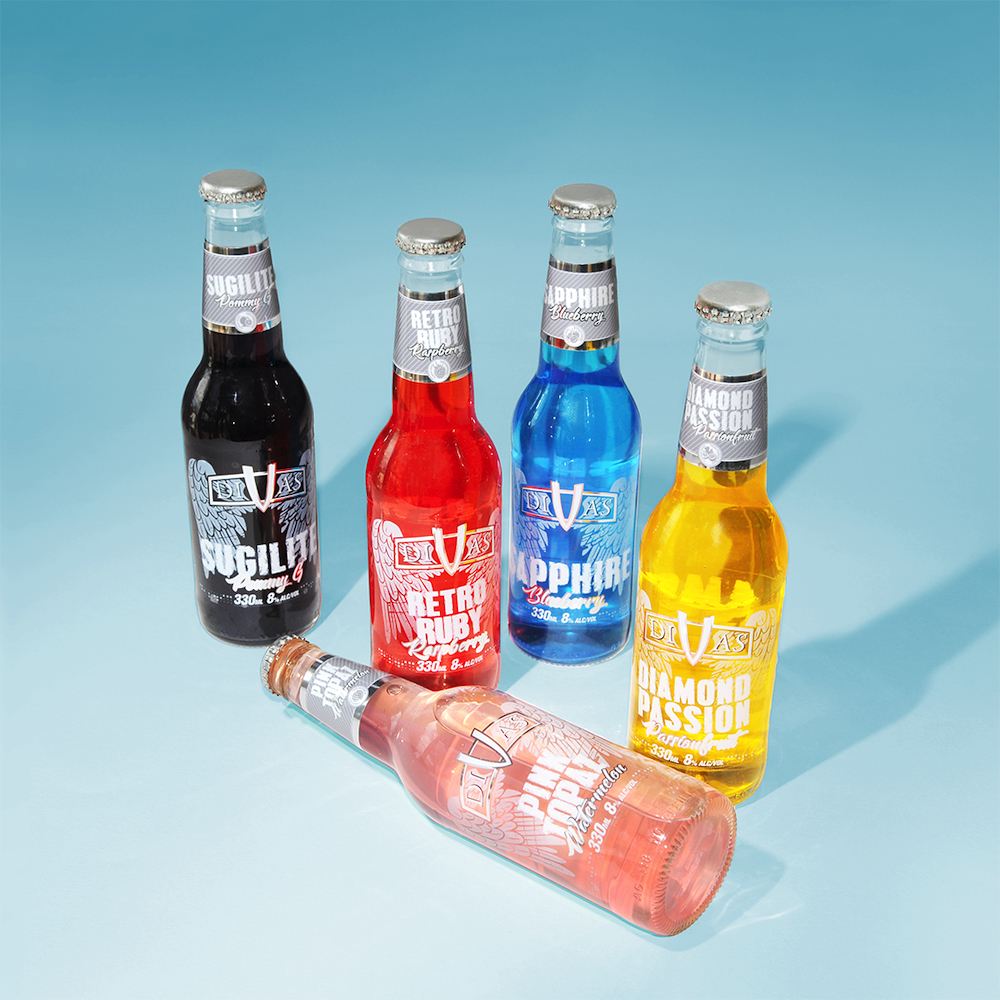 Divas has a great selection of recipes on its Facebook page for yummy cocktails with names like The Floral Blush and Coconut Passion. And because we've had a bottle of butterscotch to play around with, we're including here some recipes for Salted Caramel Espresso Martini, Sticky Date Martini, Toffee Appletini, and Bananarama Dream. Enjoy!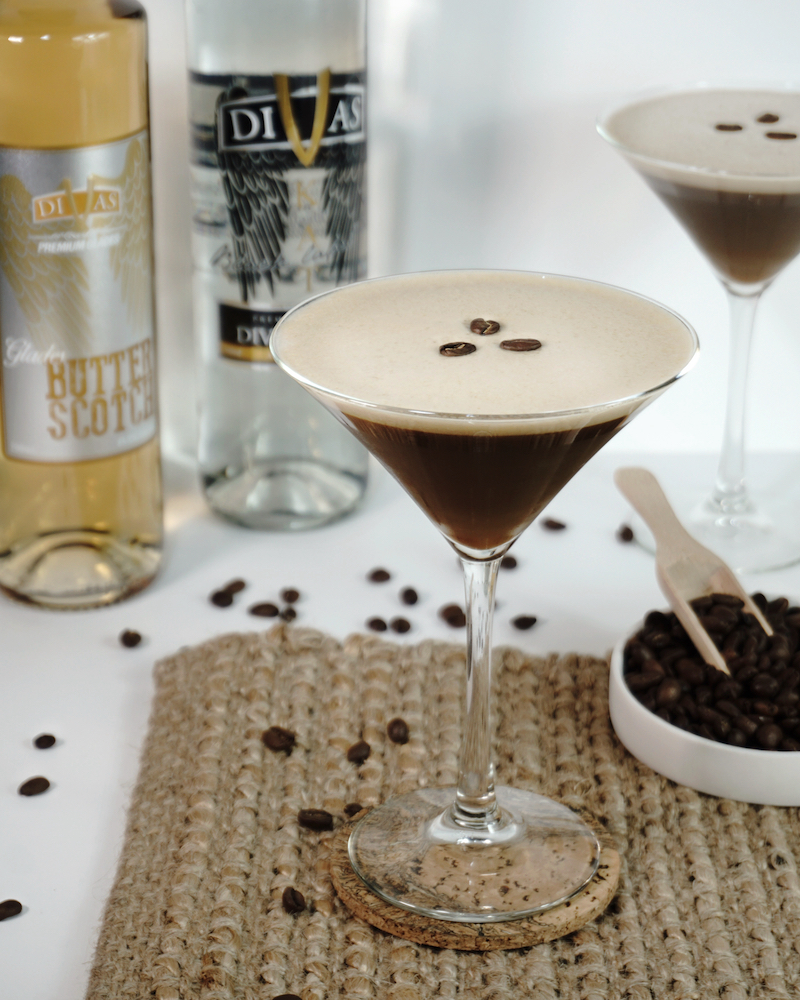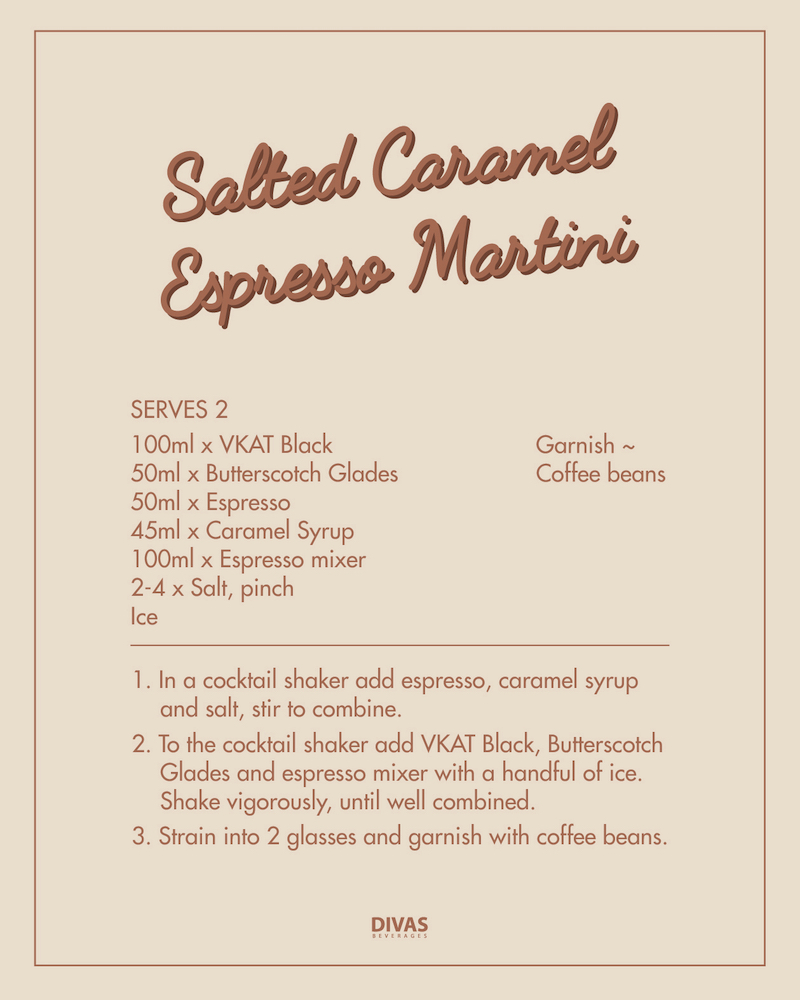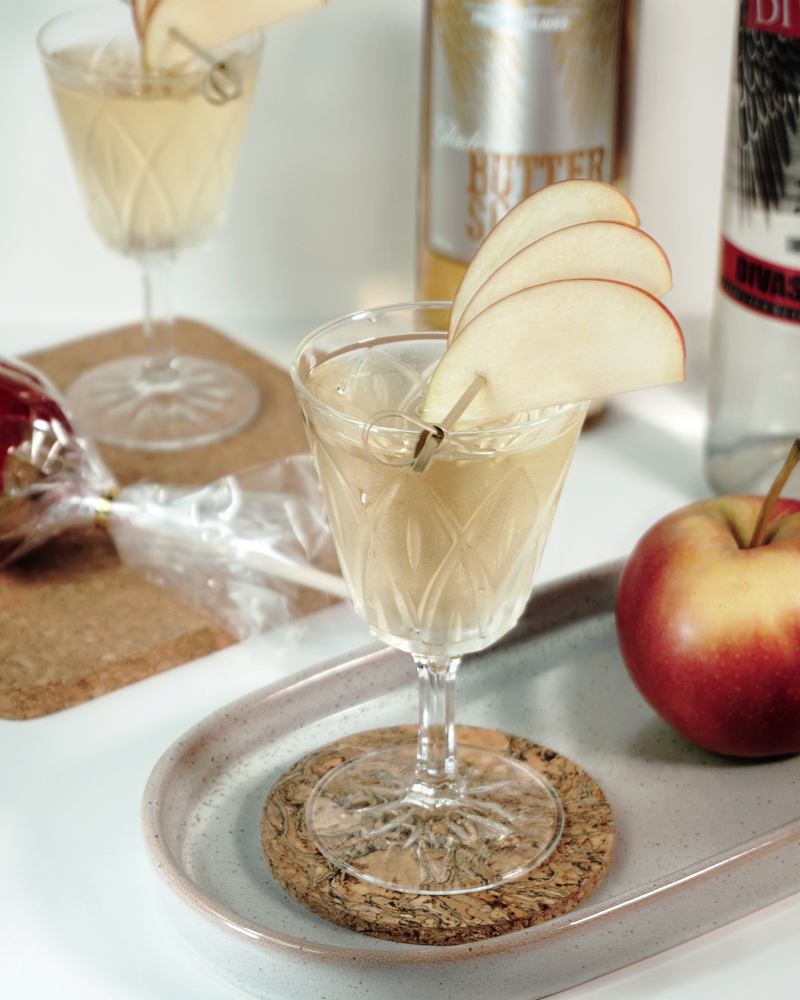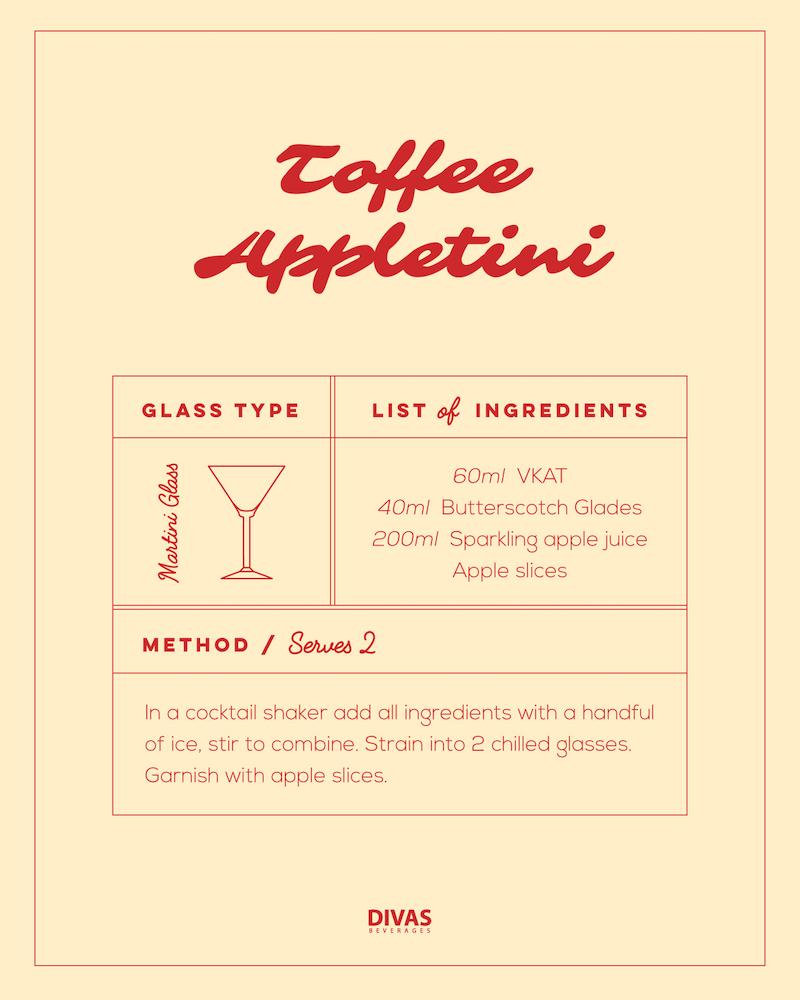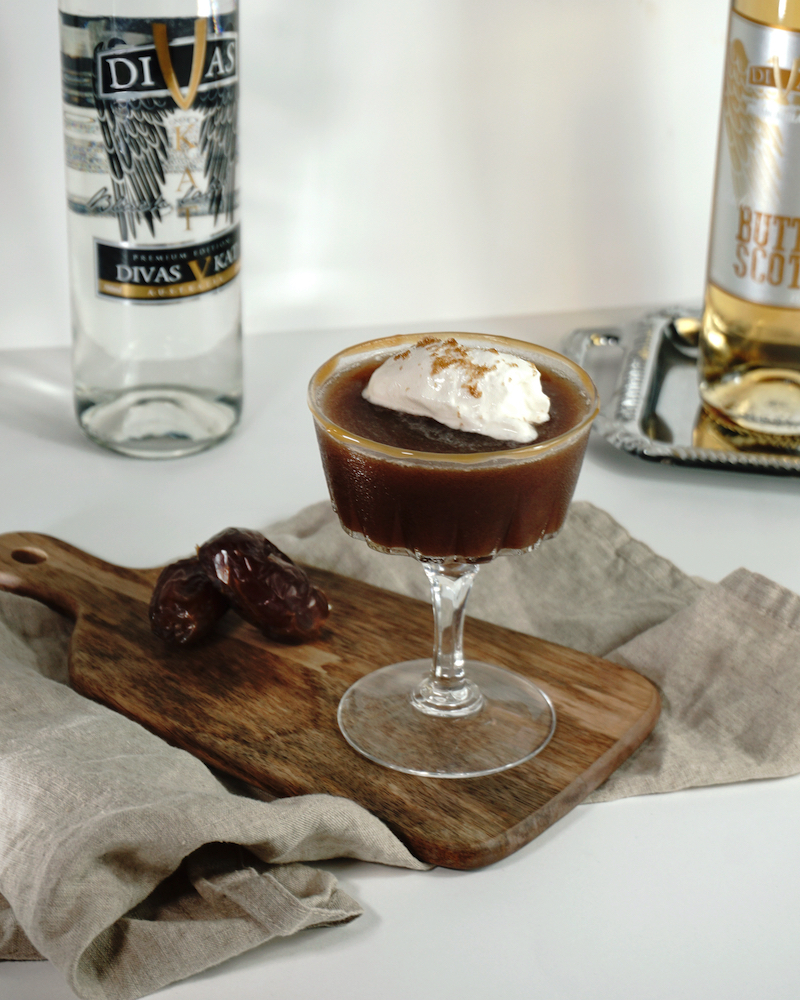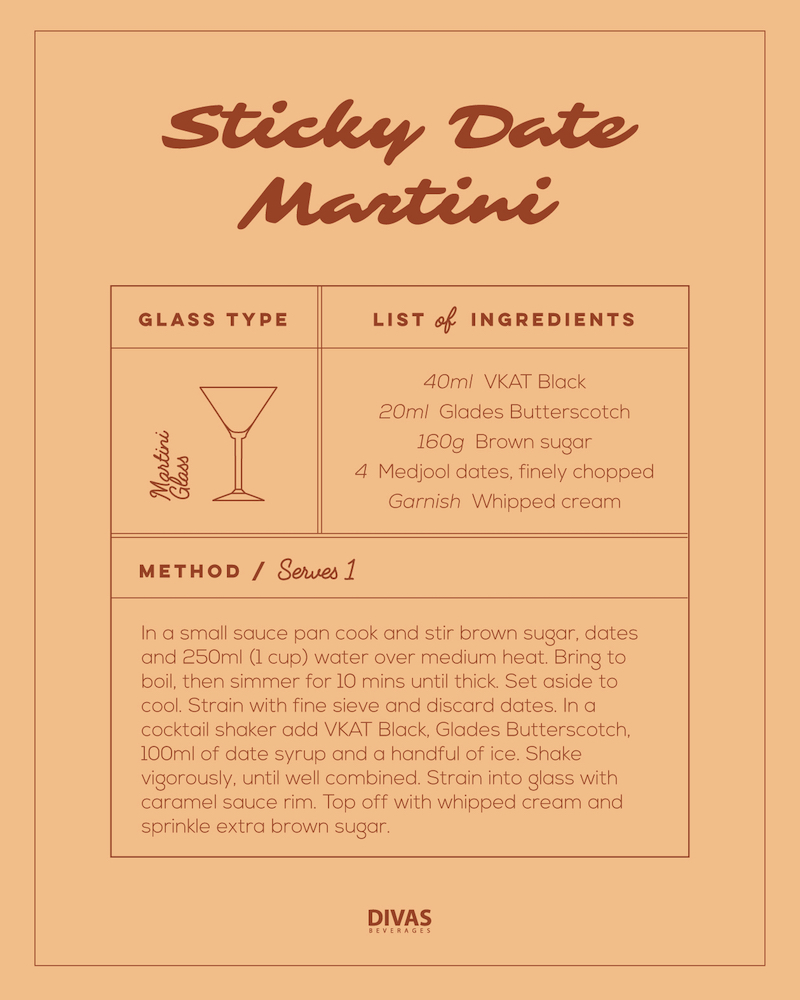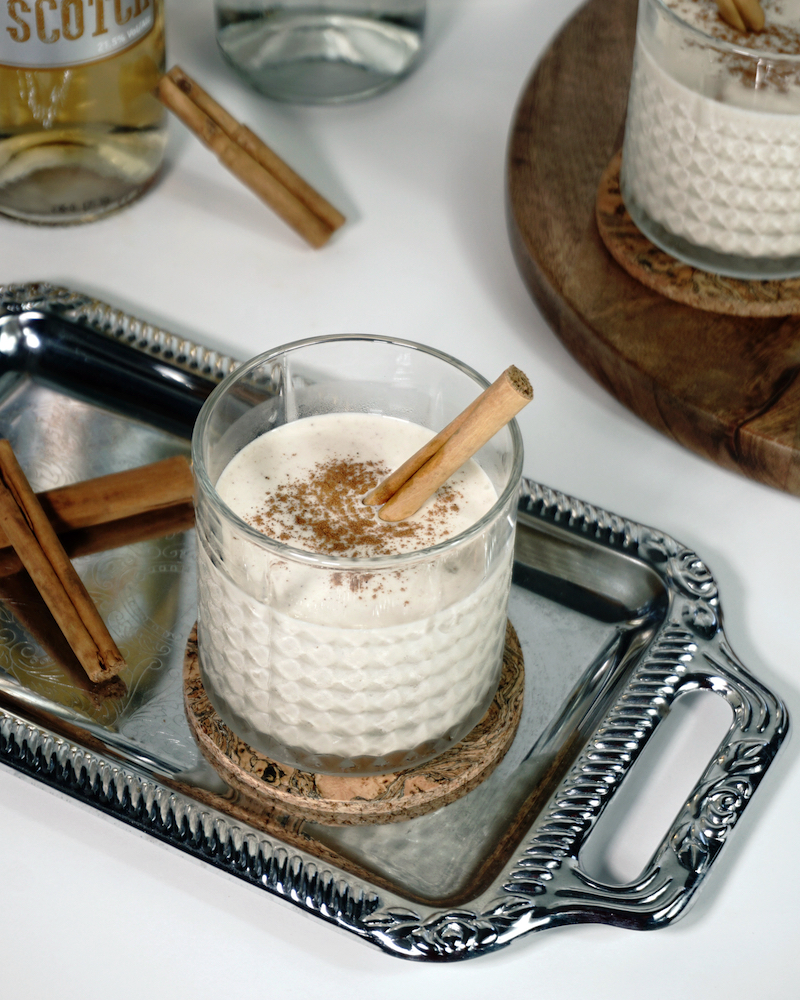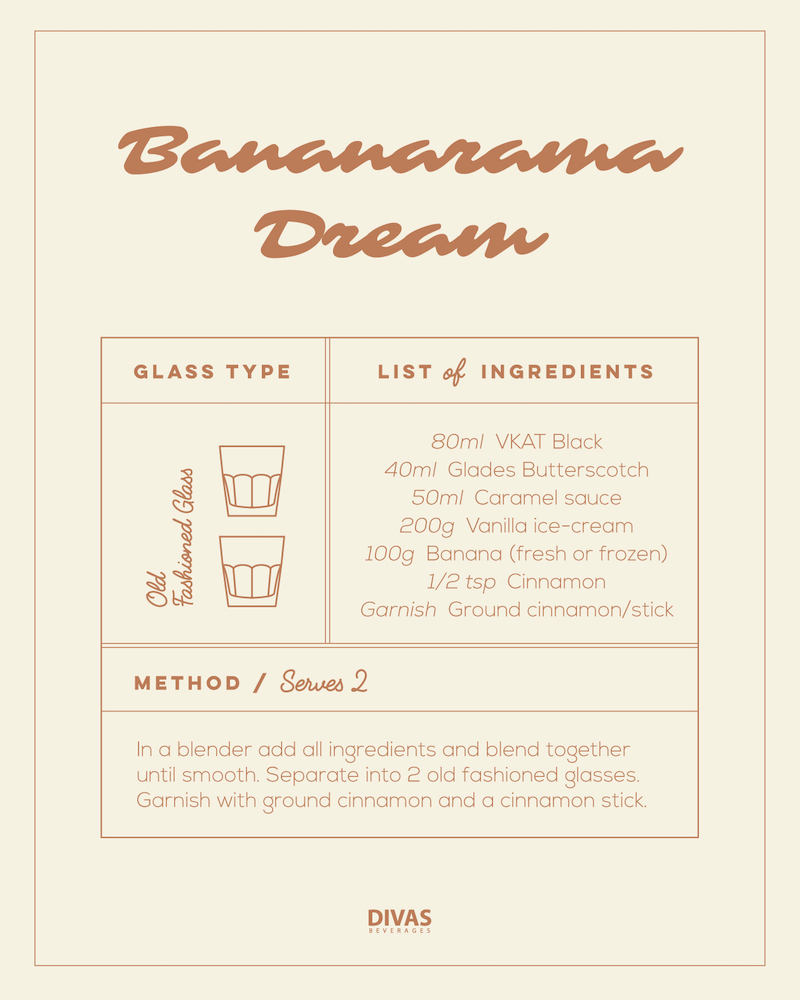 More information on Divas cocktails.
Find more delicious cocktail recipes on Food Wine Travel.