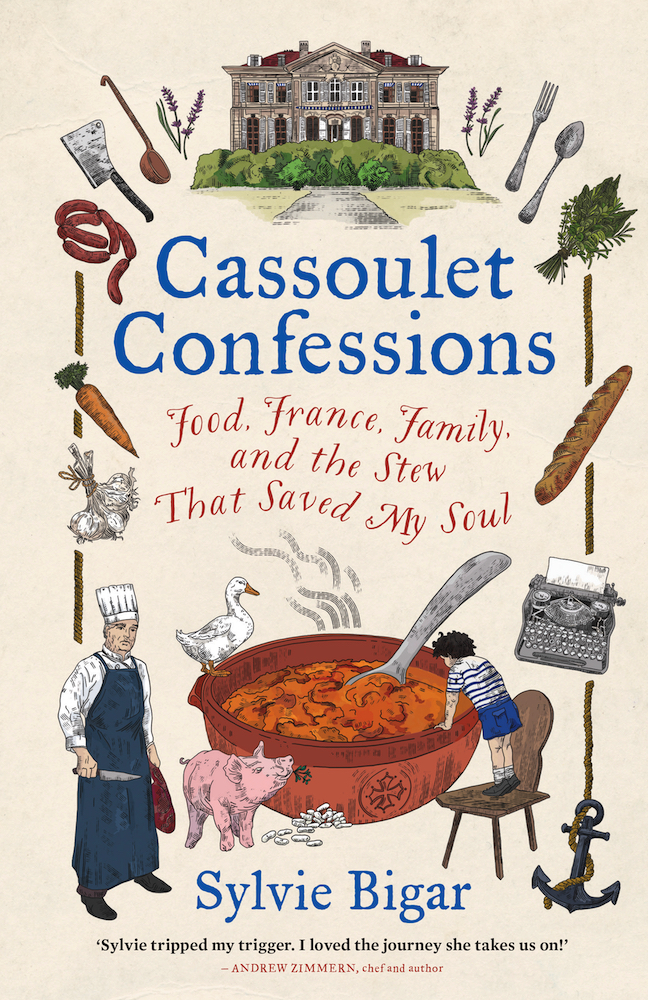 It's been a tradition in our household for many years to invite a group of friends or family to celebrate Bastille Day around the table. Almost always we'll serve cassoulet, the quintessential French dish which is so perfectly suited to our winter celebration.
Originally peasant food, the classic meat and bean stew is said to have originated during a 1355 siege when townsfolk contributed whatever food they had on hand to a big cauldron of stew. Food writer Sylvie Bigar describes the dish that evolved as a "slow cooked carnivorous orgy of pork, lamb, duck, beans, and herbs stewed together in an earthenware tureen".
In Cassoulet Confessions: Food, France, Family and the Stew That Saved My Soul (published by Hardie Grant Books), Bigar describes how a simple journalistic assignment sparked a culinary obsession with the dish. It's fair to say that meeting chef Eric Garcia, co-founder of L'Académie Universelle du Cassoulet, changed Bigar's life. The association was founded in 1990 by chefs, foodies, and vintners who were horrified by the mounting tide of 'all-you-can-eat-cassoulet for eight euros'.
True cassoulet takes three days to prepare, and Bigar admits that she will probably get a lot of flak for the simplified version reproduced here. "What?! You've taken us through this entire exercise and now you're giving us a recipe that is not authentic?" she suspects her readers might say. But, she says, "I call it Gateway for a reason. As a nice entry-level weekday cassoulet, this is not bad. Try it, tweak it, double it for your friends, and then, when you are ready, go tackle the real thing."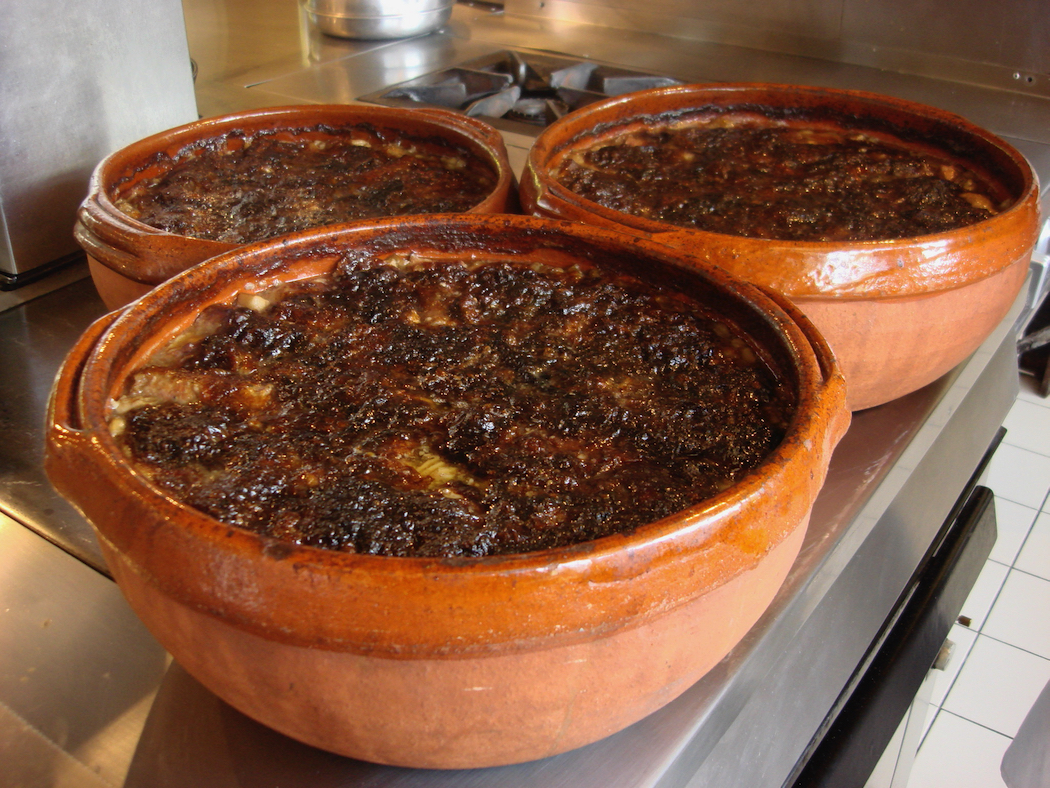 ---
Buy your copy of Cassoulet Confessions: Food, France, Family and the Stew That Saved My Soul from Book Depository (free delivery worldwide).
Buy your copy of Cassoulet Confessions: Food, France, Family and the Stew That Saved My Soul from Australian-owned Booktopia.
---
Gateway Cassoulet
Serves 2
500 g dried cannellini beans or other large white beans
1 large onion, peeled and quartered
8 garlic cloves, peeled
1 parsley sprig (leaves only)
3 thyme sprigs (leaves only)
½ tablespoon salt
350 g fresh pork belly with skin, cut into 3 cm cubes
1 tablespoon duck fat
200 g fresh pork sausage, cut into 5 cm long pieces
2 legs duck confit
1 carrot, peeled and chopped
¼ teaspoon freshly grated nutmeg
freshly ground black pepper
1 litre (4 cups) chicken stock
Rinse the beans thoroughly, then soak for at least 2 hours but no longer than 12 hours. Preheat oven to 175°C (350°F).
Drain the beans and rinse under cold water. Fill a 4 litre (16 cups) Dutch oven with water and bring to a boil. Blanch the beans in the boiling water for 7 minutes, then drain and run under cold water again. Set aside in a bowl.
In a blender, combine the onion, garlic, parsley, thyme, salt and 60 ml (¼ cup) of water. Puree until smooth.
In the Dutch oven, sear the pork belly cubes over medium heat until browned on all sides – about 5 minutes. Stir often to prevent burning. Remove and set aside.
Melt the duck fat in the Dutch oven over medium heat, then cook the sausage, stirring frequently until brown – about 5 minutes. Remove the sausage and set aside, then add the duck legs and sear for about 1 minute per side. Remove and set aside. Add the garlic/onion puree and reduce heat to low. Cook for 10 minutes, stirring regularly and scraping any pieces of meat stuck to the bottom.
Add the puree to the beans, along with the carrot, and mix until well coated. Transfer about one-third of the bean mix to the Dutch oven, enough to cover the bottom.
Layer the pork belly over the beans, then the sausages. Finally, place the duck legs on top and cover with the remaining beans. Season with the nutmeg and a good grind of pepper. Add just enough stock to cover the beans. Reserve any remaining stock to add during the cooking process.
Bake uncovered until the cassoulet comes to a simmer on the sides and a crust begins to form – about 40 minutes. Reduce heat to 150°C (300°F) and cook for 1 hour 45 minutes, checking regularly to break the crust with the back of a spoon and ensure that the cassoulet remains moist. Add stock or water if necessary.
Remove the cassoulet from the oven and let it rest for 15 minutes before serving. Place the Dutch oven at the centre of the table and serve family style.
---
Recipe and image from Cassoulet Confessions: Food, France, Family and the Stew That Saved My Soul, by Sylvie Bigar, published by Hardie Grant Books. Reproduced with the publisher's permission.
This story originally appeared in PS News.
**Enjoy many more delicious recipes from our Food Wine Travel files here.**