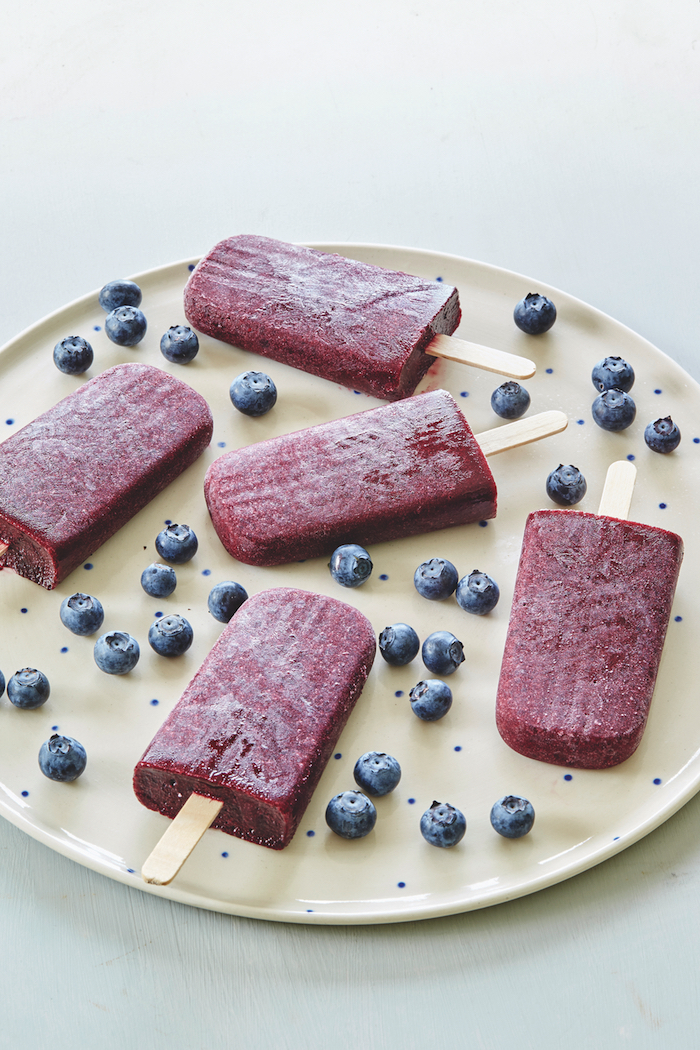 How come food didn't look this cool when I was a kid? It must be fun being Rena Patten's little helpers in the kitchen – everything she makes look so darned delicious!
Patten's grandchildren were her toughest critics when she was compiling the recipes for her latest book, Superfoods For Kids, published by New Holland. The five youngsters range in age from one to five and appear to have already embraced her love of good food and cooking.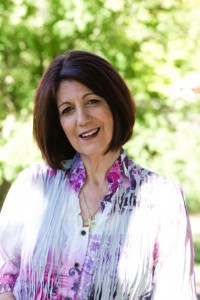 Drawing on her more than 30 years of experience as a recipe developer, Patten is the author of a string of best-selling cookbooks, including Cooking with Quinoa, Quinoa for Families, Everyday Quinoa and Mezza, Superfoods, and Cooking with Kale.
She defines a superfood as "any food that is naturally grown and fresh – food that has not been processed, filled with chemicals, additives, preservatives, artificial flavors, colors or enhancers".
Not surprisingly, given the subject of her previous books, ingredients such as quinoa, kale and chia seeds feature in many of the recipes, with quinoa flakes creeping into old favourites such as chicken nuggets and chia seeds used in making fish fingers.
Patten's children and grandchildren were responsible for selecting the recipes they loved the most, and the selection is certainly eclectic, covering breakfast, dinner, school lunches, special treats and even some recipes for babies. Baby finger sticks, made from quinoa flakes and coconut oil, were apparently very popular with Patten's grandchildren when they were teething. Many of the recipes are gluten-free.
Blueberries are a fantastic "superfood" as they contain a huge amount of antioxidants, and these colourful icy poles are just the shot for introducing them to little ones. Grown-ups like me love this recipe too!
Buy this book from Book Depository.
Buy this book from Amazon
.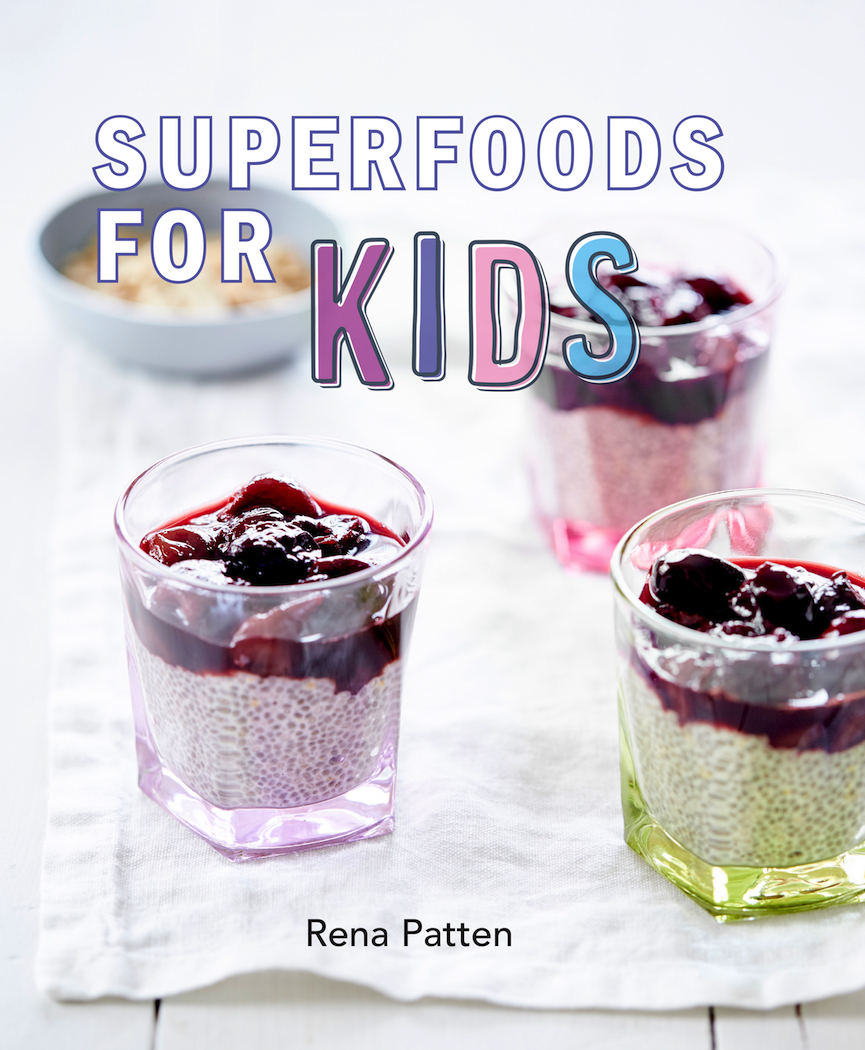 BLUEBERRY AND CHIA SORBET ICY POLES
Makes 10–12
500 g (16 oz) fresh or frozen blueberries
75 g (2½ oz) coconut sugar
500 ml (16 fl oz) coconut water
juice of 1 lemon
2 tablespoons chia seeds
Place blueberries, sugar and water into a saucepan and bring to the boil. Reduce the heat to low and simmer covered for about 5–7 minutes until the sugar has dissolved. Cool completely.
Place the blueberries and their syrup into a blender or food processor with the lemon juice and puree until smooth. If you like your sorbet to have some texture, pulse blend for a short time only.
Stir in the chia seeds and leave to stand for about 10 minutes, stirring the mixture with a fork 2–3 times during that time.
Pour into individual icy pole moulds with wooden sticks and freeze until set or, if you would like a sorbet, transfer the mixture to an ice-cream maker and prepare as per the manufacturer's instructions.
Note: Depending on how tart the blueberries are, you may need to adjust the amount of sweetener used. Blueberries can be substituted with cherries or mixed berries if you prefer.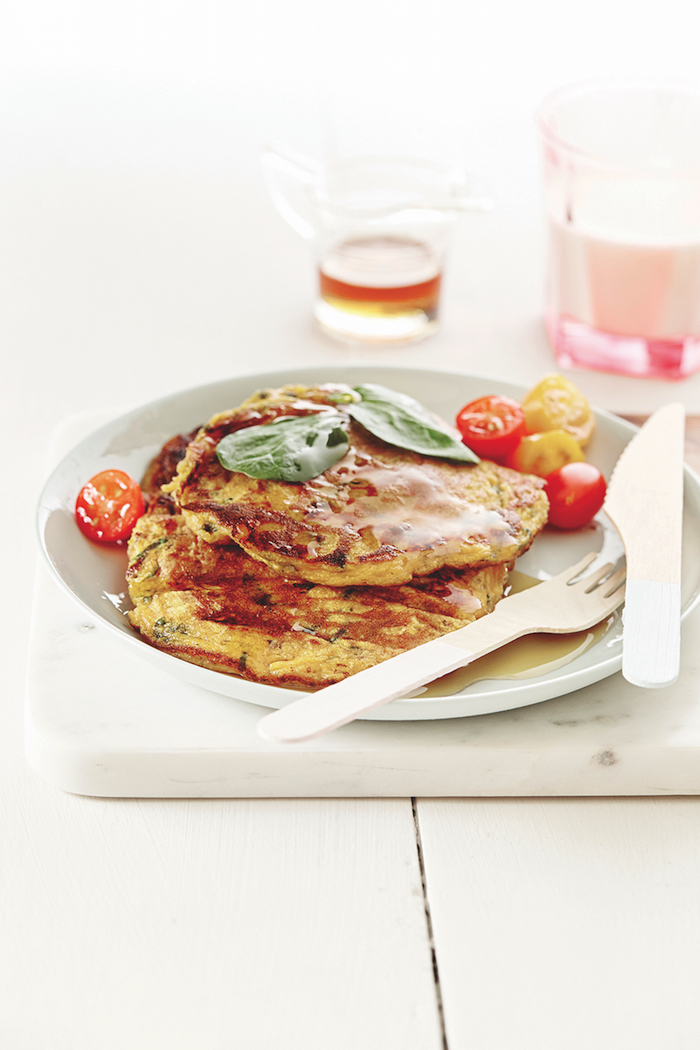 SWEET POTATO AND SPINACH PANCAKES
Makes about 12 pancakes
2 tablespoons extra virgin olive oil
1 small red (Spanish) onion, finely chopped
1 clove garlic, finely grated
2 good handfuls baby spinach, chopped
125 g (4 oz) self-raising flour
½ teaspoon ground cumin
1 teaspoon baking powder
500 g (16 oz) sweet potato (kumera), cooked and mashed
2 extra large eggs
375 ml (12 fl oz) milk
salt and freshly cracked black pepper
butter or extra virgin olive oil
maple syrup
Heat the oil in a large frying pan and sauté the onion until soft. Stir in the garlic and spinach and cook for 3–5 minutes until the spinach has wilted. Remove from the heat, place into a bowl and cool slightly.
Sift the flour, cumin and baking powder together and add to the spinach with the potato.
Whisk together the eggs and milk and season with salt and pepper if you wish.
Pour into the flour and vegetable mixture and stir well until all the ingredients are thoroughly mixed together and you have a thick batter.
Heat a non-stick frying pan on medium heat until hot and brush with butter or oil.
Pour about 3–4 tablespoons of the batter at a time into the pan and cook the pancake until bubbles start to appear and the top is set, about 2–3 minutes.
Flip over and cook until the other side is set. Keep the pancakes warm as you repeat until all the batter is used.
Serve with maple syrup drizzled over.
Note: If preparing these for breakfast on a school day, you can do most of the preparation the night before up to the stage where you add the milk and egg mixture.
Recipes and images from Superfoods For Kids by Rena Patten. Published by New Holland Publishers Australia and reproduced with permission of New Holland.