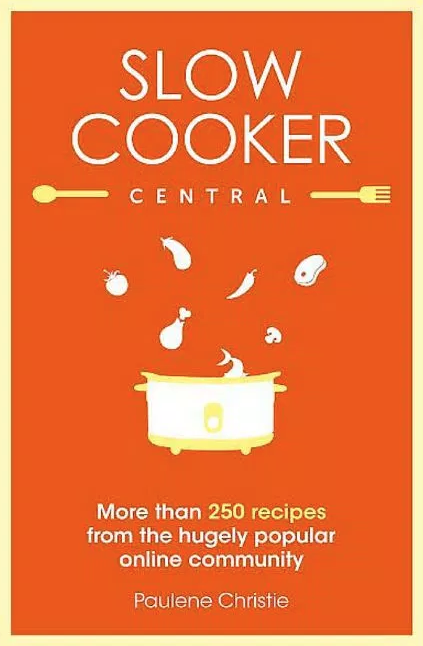 I've always been a great fan of slow cookers. It's such an incredibly easy way to cook. Pile a whole lot of ingredients into the appliance, then set and forget. Eight hours later … voila! You have a moist and succulent dish with beautifully melded flavours, with absolutely no effort at all. If that's not enough to persuade you, consider this … the cost savings in using a slow cooker are enormous.
Paulene Christie, author of Slow Cooker Central (ABC Books, $24.99) says the cost of using a slow cooker is about 4 cents per hour, compared with 60 cents per hour for a conventional oven. So even after 8 hours, you are still saving a considerable amount of money. There's a further benefit in that you can buy much cheaper cuts of meat, because slow cooking makes even the most inexpensive meats fall-apart tender.
In 2012, Christie started the Slow Cooker Recipes 4 Families Facebook group and within 18 months had an active community of 270,000 members. Today, it's nudging 400,000 and she has a team of administrative people to help her. She also runs a website, www.slowcookercentral.com, and a second cookbook is on the way. Like the first, it will feature recipes from Christie and from her passionate network of slow-cooking devotees.
Slow cookers are fashionably retro!
Dipping into Slow Cooker Central  is a bit like stepping back into the '70s. In many ways, it is quite politically incorrect! A lot of the recipes use stock powder, gravy powder, tinned soups, packet soup mixes or sweeteners such as honey and sweet chilli. One recipe, for Cola Beef, not only uses both tinned AND packet soup mix, but Cola softdrink as well. Make of that what you will.
But then, just as slow cookers were de rigueur wedding gifts in the 1970s and are once again popular, so too are many of these retro recipes. And the book is not entirely stuck in the '70s – we most certainly wouldn't have seen a recipe for Quinoa and Tomato Soup back then.
One of the questions people most often ask about slow cookers is whether or not you should brown the meat first. Christie doesn't (and I rarely do either). It seems to defeat the purpose of keeping things simple. In the recipe here, you could brown the sausages first to remove any excess fat if you wanted to, but you could do as Christie does and just use raw sausages (preferably low-fat ones). This approach maintains the combine-and-walk-away style of slow cooking at its best.
SAUCY SLOW-COOKER SAUSAGES
Serves 6 to 8
Preparation 5 mins
Cook 6–8 hours
INGREDIENTS
16 thin beef sausages
2 onions, diced
½ cup barbecue sauce
½ cup tomato sauce
3 tablespoons Worcestershire sauce
40 g (1½ oz) French onion soup mix, dry
1–2 tablespoons cornflour (cornstarch), for thickening
METHOD
Put the sausages (no need to pre-brown or pre-boil them) and onion in a slow cooker. Combine the barbecue, tomato and Worcestershire sauces and the soup mix in a jug. Add 375 ml (13 fl oz/1½ cups) water, mix well and pour over the sausages in the slow cooker. Cook on LOW for 6–8 hours.
If you need to thicken the sauce, mix in 1–2 tablespoons of cornflour towards the end of cooking.
Recipe by Paulene Christie, from Slow Cooker Central. Published by ABC Books. Recipe and cover image reproduced with permission of ABC Books.
This post was originally published in PS News online.