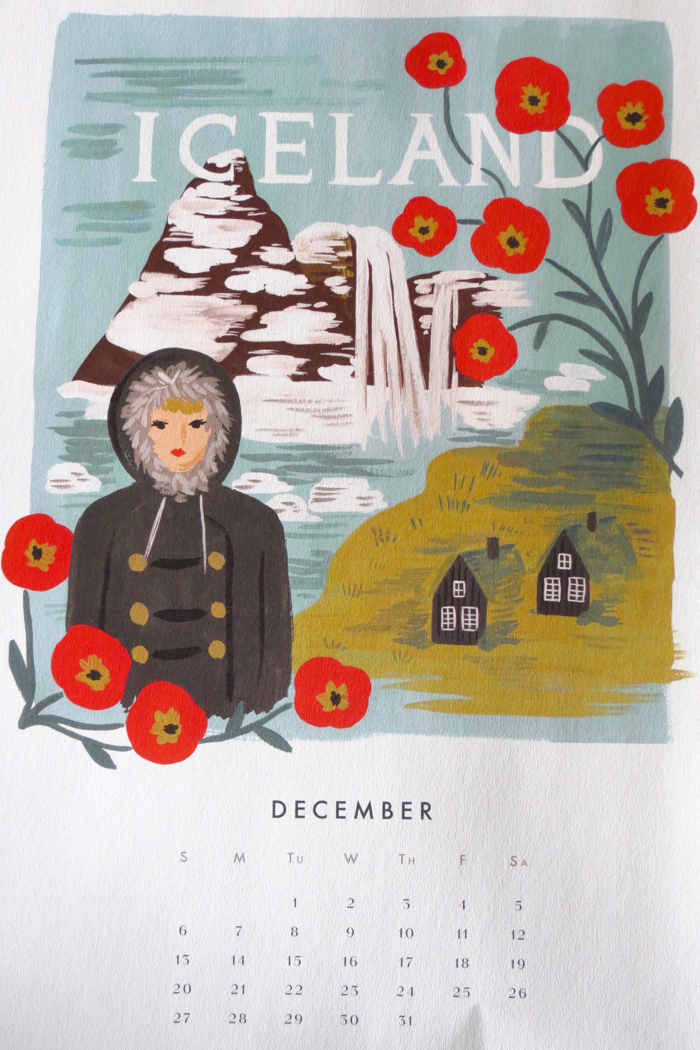 I love this calendar of vintage travel pictures that I bought with a Christmas gift card from my daughter last year. The picture on the calendar this month is particularly appropriate because I have such very fond memories of a special Christmas spent in Iceland eight years ago. Christmas there was very beautiful but about as different as you could get from the Christmas we'll be spending this year at our home in Queensland, with the sun shining strongly, the table laden with beautiful seafood, and the happy chatter of friends and family all around us.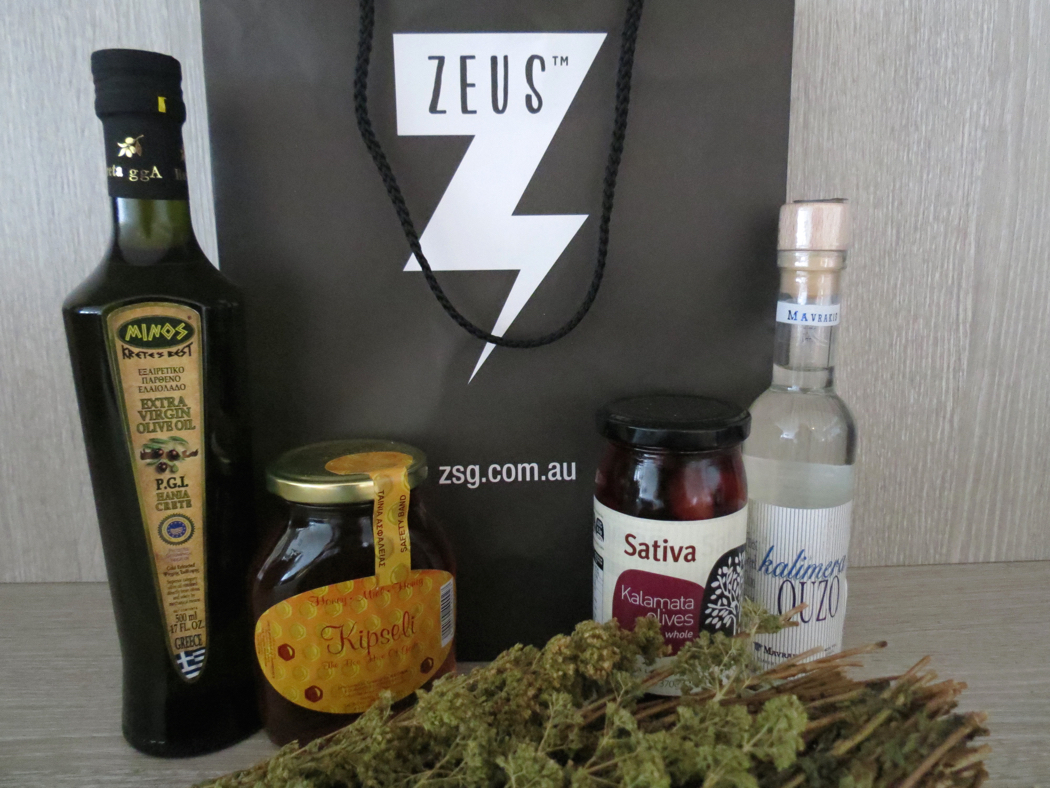 We really enjoy the food at Zeus Street Greek in Brisbane's South Bank. It serves fresh, reasonably priced casual food, with great flavours coming off the charcoal grill. We were invited to take part in a lovely pre-Christmas feast served at a big, shared table and as we were leaving, we were given this fabulous bag of Greek products, including olive oil, honey, kalamata olives, ouzo and dried oregano. We've been using the oregano liberally and it adds an amazing flavour to dishes. Many thanks to Zeus for such a great lunch and the beautiful gift.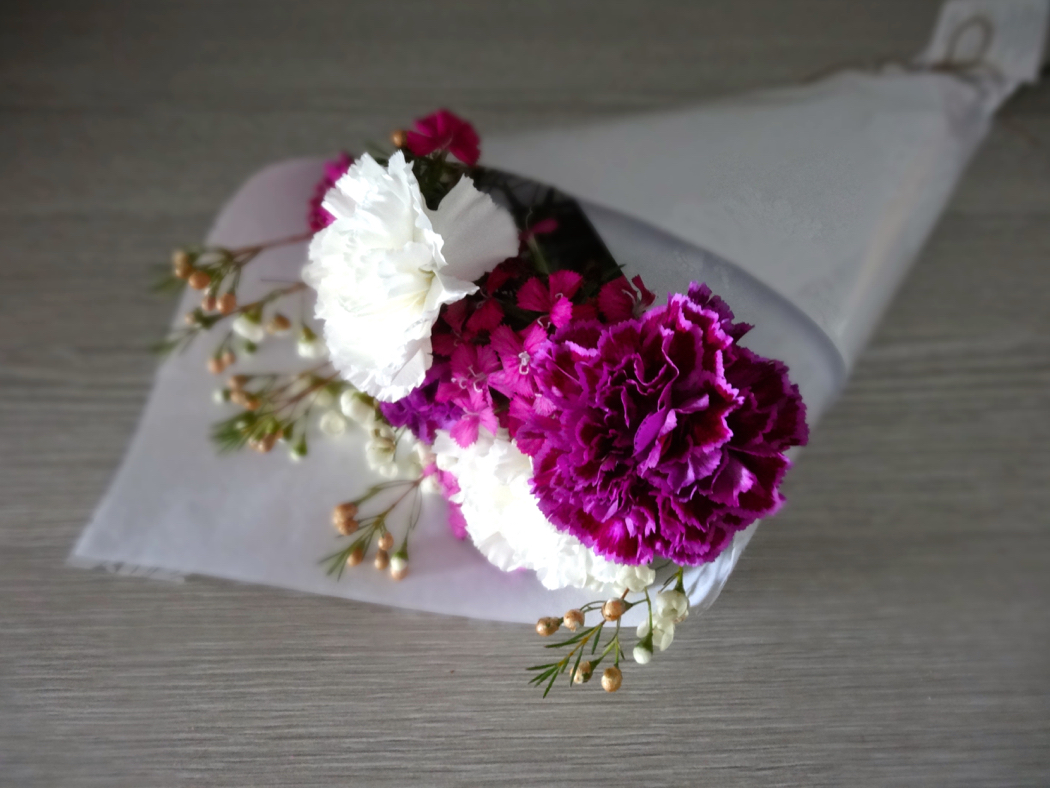 A delightful surprise – flowers from my beloved, for no reason other than he happened to be going past a florist's shop and thought I would like them. Isn't that just the best?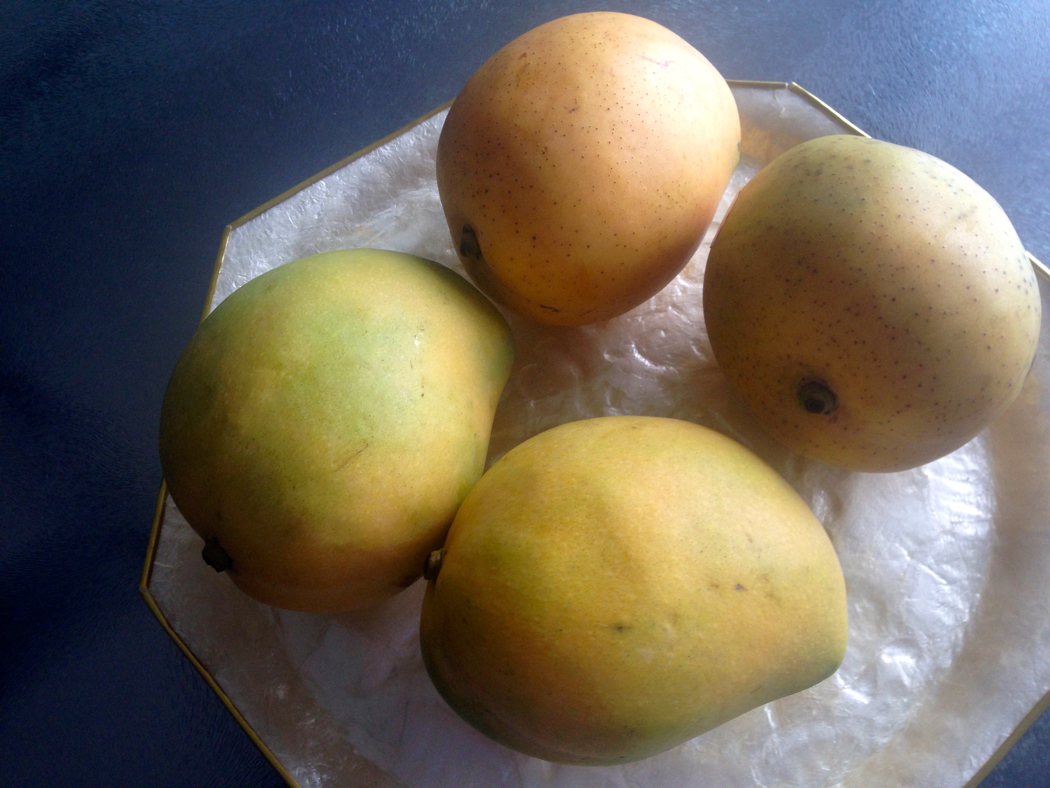 We've been feasting on mangoes these past few weeks. It must be a great season for mangoes, as they seem to be particularly abundant and cheap this year. My favourite variety is this one, the Kensington Pride – other varieties look nicer but don't deliver the same superior taste, IMHO.
We've been using them in salads and desserts, and of course enjoying them fresh, sometimes on the side with French toast as per this delicious breakfast created by my man, who is a very talented breakfast cook (yes, I'm a lucky girl).
The grab bag of goodies in my kitchen this month includes a loaf of fruit bread bought from Jan Powers' Farmers Market in the city and a duo of Christmas Jam and Banana Chutney that we picked up at a Christmas market in Caboolture. The Christmas Jam is heady with cloves, cinnamon and other fragrant spices, and we think it will go beautifully with our Christmas ham. The Yuzu fruit drinks were sent to us to sample, and we've been enjoying their refreshing, tangy taste. They come in Original, Blueberry, Pear and Pink Guava flavours, all on a base of yuzu (a citrus fruit that is a hybrid of lemon and grapefruit). They're sweetened with grape juice and are natural (not made from concentrate).
Another product sent to us was the Black Rice from the Zambrero chain of Mexican restaurants, a highly nutritious product that is used in its IQ range of dishes ("brain food" they like to call it). Zambrero funds a lot of projects around the world in a bid to address world hunger, and I think that's an important message at Christmas. And finally, it's Christmas cheers with a bottle of McGuigan's The Philosophy, a Cabernet Sauvignon Shiraz blend that costs – gasp – $150 a bottle. I was privileged to attend the release of this exceptional wine at Gastro Park restaurant in Sydney, the meal (and indeed the whole event) being one of my 2015 highlights.
Wishing everyone a very happy Christmas and I hope you are blessed with good food, good health and good cheer. A very special thanks to Celia of Fig Jam and Lime Cordial for hosting In My Kitchen each month. Celia is handing the baton over to Maureen, the Orgasmic Chef, and while I'm certain Maureen will do a fabulous job, Celia has been an absolute treasure to work with. Her friendship and generosity is remarkable. Celia, you are a rare gem indeed.