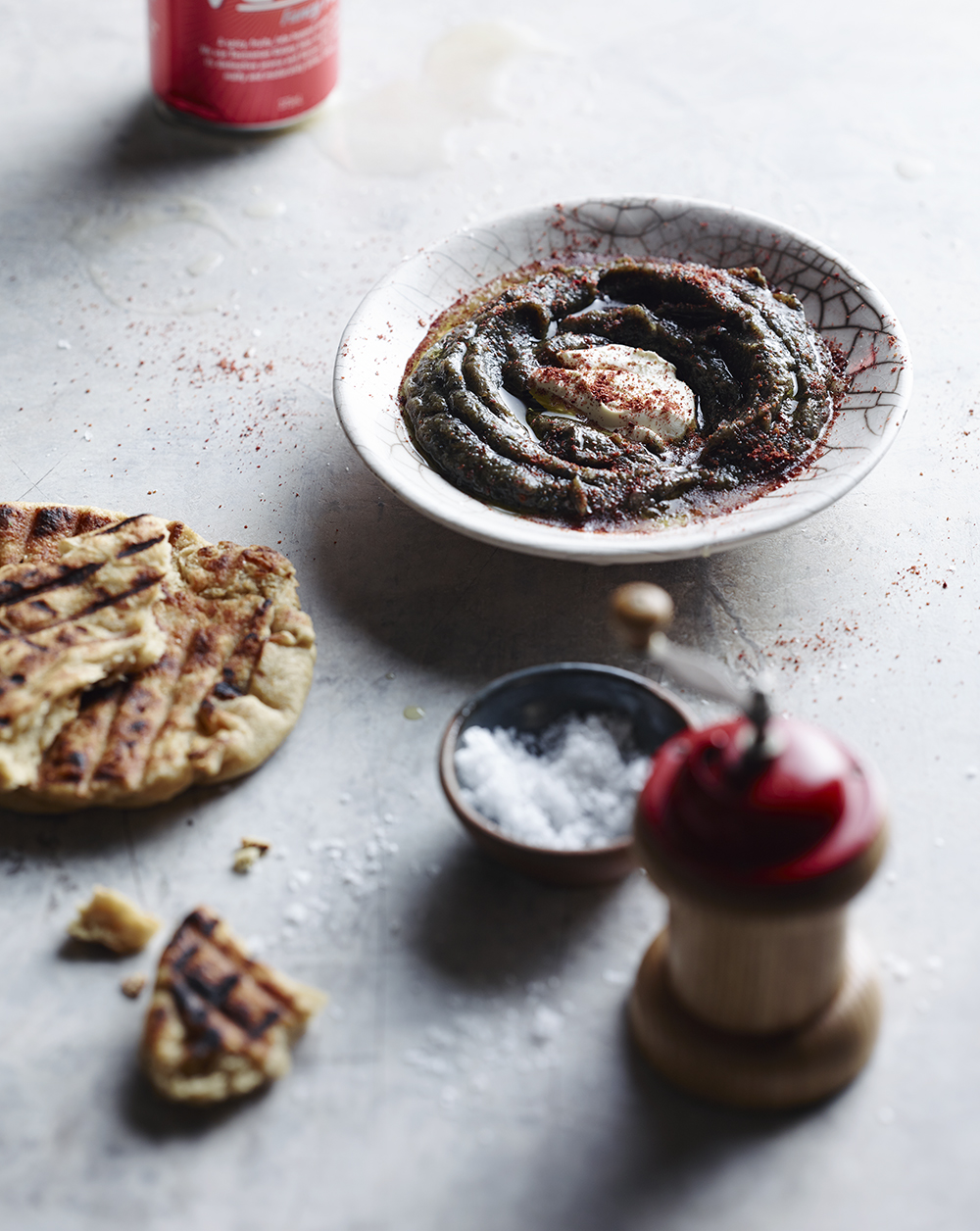 Here's a chef after my own heart. Central to Matt Stone's philosophy of food and cooking is that food should be created with maximum taste and zero waste. Many people love the idea of sustainability but put waste reduction in the too-hard basket. Not Stone.
The former head chef of Joost Bakker's eco-restaurant, Greenhouse, in Perth, he draws on traditional techniques like fermenting and pickling to reduce wastage.
"Too often berries go off in the fridge before we get round to eating them," he says in his new book, The Natural Cook, published by Murdoch Books. "They cost far too much to waste or compost, so I made this recipe to avoid that situation. A fermented berry puree makes a great drink with a big splash of sparkling wine or soda water or both."
His is a creed I like to live my life by, never wasting anything, for the sake of my own budget as well as the health of the planet.
Now the head chef of Oakridge winery in Victoria, Stone has had a stellar career since his Greenhouse days, heading Iron Chef with Neil Perry, appearing regularly on MasterChef and co-starring on the National Geographic food show, Recipes That Rock.
Food made from scratch
He has produced a thought-provoking cookbook in The Natural Cook, encouraging people to cook more creatively with fermented grains, homemade dairy products, bone broths, rolled oats and other food made from scratch. Stone also believes in using native Australian herbs, spices and fruits, not in a gimmicky "bush tucker" way but as a natural addition to dishes, enhancing the taste and helping to preserve the environment.
The Smoky Eggplant Dip here goes beautifully with roasted lamb, oily fish or in a sandwich. Stone says it is the "ultimate dip". He serves it with fresh yoghurt, which he likes to make himself "because I can choose where the milk has come from and I end up with plenty of whey left over to use in desserts and sauces".
Yoghurt is easy to make and much cheaper than buying it from the shop. "You just need a small amount of yoghurt to start off with to make a much larger batch. I like to use raw milk for this as it's much higher in nutrients and the flavour is better. "The cooking process of the milk will make it completely safe. If you can't get raw milk or if you're not comfortable using it, biodynamic or organic milk is fine." Be sure to save at least 130g for the next batch.
**Buy The Natural Cook from Book Depository.
Food Wine Travel gets a small commission on purchases through this link but it doesn't cost you any extra.
SMOKY EGGPLANT DIP
Serves 6 to 8
2 medium-sized eggplants (aubergines)
4 garlic cloves, unpeeled
olive oil, for dressing
2 tablespoons tahini
2 tablespoons lemon juice
1 tablespoon raw honey
2 pinches of allspice
Yoghurt (see below) and sumac, to serve
Preheat the oven to 180˚C (350˚F). Make sure the eggplants are at room temperature and not cold from the fridge so they cook more evenly. Cook the eggplants over an open flame. You want them to char and smoke (basically burn the hell out of 'em). Cook them until they're tender but still holding their shape, then transfer to a bowl and cover. Try and catch a bit of the smoke in with the eggplants if you can. They'll steam and smoke for a bit to finish the cooking. Leave to cool.
Dress the garlic cloves in olive oil and a pinch of salt. Roast in a small ovenproof frying pan in the oven for 10 minutes. If you're lucky enough to have a wood-fired barbecue going, you could throw a whole bulb of garlic into the ashes instead and let it cook slowly. When ready, peel off the 4 cloves needed for this dish.
Cut the tops off the eggplants and discard. Chop the eggplants into pieces and throw them into a blender, blistered skin and all. Blend to a fine purée. Squeeze the garlic cloves from their skins, and add them to the blender. Add the tahini, lemon juice, honey and allspice. Give everything a whizz and season with salt.
Serve with a scoop of yoghurt in the middle and a sprinkle of sumac.
YOGHURT
Makes about 2 kg (4 lb 8 oz).
½ cup (4½ oz) of the yoghurt to start your next batch
2 litres (70 fl oz/8 cups) best quality full-cream (whole) milk
130g (4½ oz/½ cup) full-fat plain yoghurt
Pour the milk into a heavy-based saucepan and place it over medium heat. Slowly bring the milk to the boil and just before it starts to bubble like crazy, turn it down to a simmer. It's perfect if you get slight bubbles every now and then and a steady stream of steam.
Stir often with a wooden spoon, making sure the milk skin doesn't catch on the side of the pan. If it's starting to catch, place a metal tray on the burner and put the pan on it to soften the heat. Leave to reduce slightly for about 30 minutes. Turn off and leave to cool to about 35–40˚C (95–105˚F).
Recipes and images from The Natural Cook, by Matt Stone, published by Murdoch Books and reproduced with permission of Murdoch Books.
This post was originally published in PS News online.