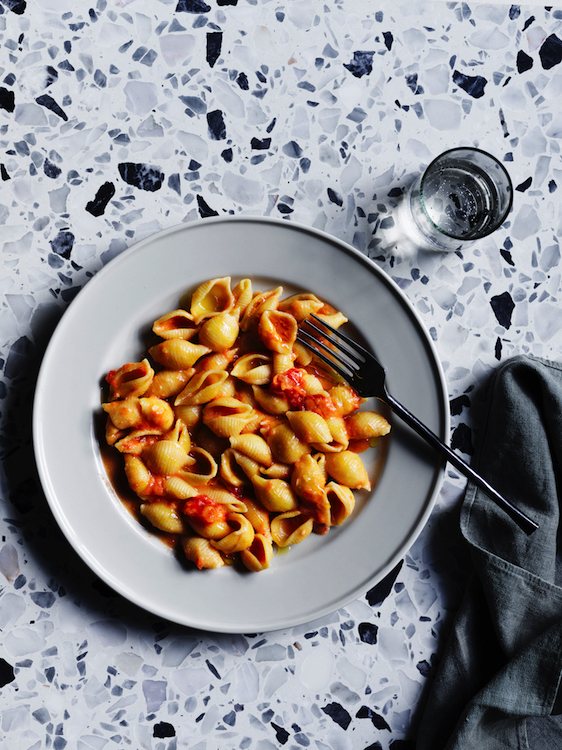 It's rare to come across a cookbook where I want to cook every recipe in it – and I mean every recipe. Typically, I enjoy dipping in and out of cookbooks, gaining inspiration and ideas, but attempting only the recipes that truly jump out at me. Italian, a collection of Gourmet Traveller's best Italian recipes, will keep me occupied for some time because there's barely a recipe in it that I don't want to try.
This big-format, hardcover book has more than 100 recipes from leading chefs and the Gourmet Traveller food team, including Guy Grossi, Stefano Manfredi, Neil Perry, Brigitte Hafner, Andreas Papadakis, and Sarah Cicolini. You'll find recipes for crudo, fried zucchini flowers, risotto and pasta every which way, meatballs with polenta, crisp veal cotoletta, and of course, tiramisù, cannoli and semifreddo to finish.
Many of the recipes have been tweaked and perfected in Australia, adding a local flavour to the book while respecting the flavours and ingredients of regional and traditional Italian dishes. Cauliflower and Hazelnut Strozzapreti with Gorgonzola will definitely be going onto the menu at home soon, while the recipe here for Conchiglie with Vodka Sauce is perfect for a dinner party as it is incredibly easy to prepare and very impressive.
"This is one of those dishes that seems to always be good no matter the circumstances," says chef Casey Wall of Capitano, Melbourne.
The recipes are accompanied by full-page food and travel photography, making it not just an indispensable cooking companion but a book for armchair travellers who want to explore Italy from the comfort of their lounge room.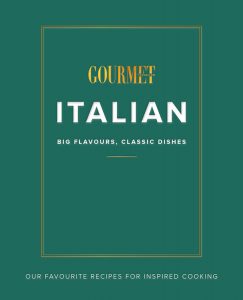 ---
Buy your copy of Gourmet Italian from Book Depository now (free delivery worldwide).
Buy your copy of Gourmet Italian from Australian-owned Booktopia.
---
CONCHIGLIE WITH VODKA SAUCE
Serves 4 to 6
400 gm dried conchiglie or similarly shaped pasta
750 ml (3 cups) tomato sugo
250 ml (1 cup) pouring cream
80 ml vodka
Onion-garlic butter:
100 gm butter, chopped
250 gm onion (about 3 small), thinly sliced
2 garlic cloves, thinly sliced
For onion-garlic butter, melt butter in a saucepan over low heat. Add onion, garlic and 2 tsp salt, cover with a lid and cook, stirring occasionally, until soft (25 to 30 minutes). Transfer to a blender and purée (be careful, hot butter will spit).
Cook pasta in a large saucepan of boiling salted water until al dente (10 to 12 minutes). Drain, reserving pasta water. Meanwhile, combine tomato sauce, onion-garlic butter, cream and vodka in a saucepan over high heat and simmer, stirring occasionally, until reduced by a quarter and sauce is emulsified (8 to 10 minutes).
Fold pasta into sauce, adding a splash of pasta water if needed to help thin out the sauce (it should coat the pasta evenly). Serve immediately.
Recipe and image from Italian: Big Flavours, Classic Dishes, published by Gourmet Traveller and reproduced with the publisher's permission.
This story originally appeared in PS News.