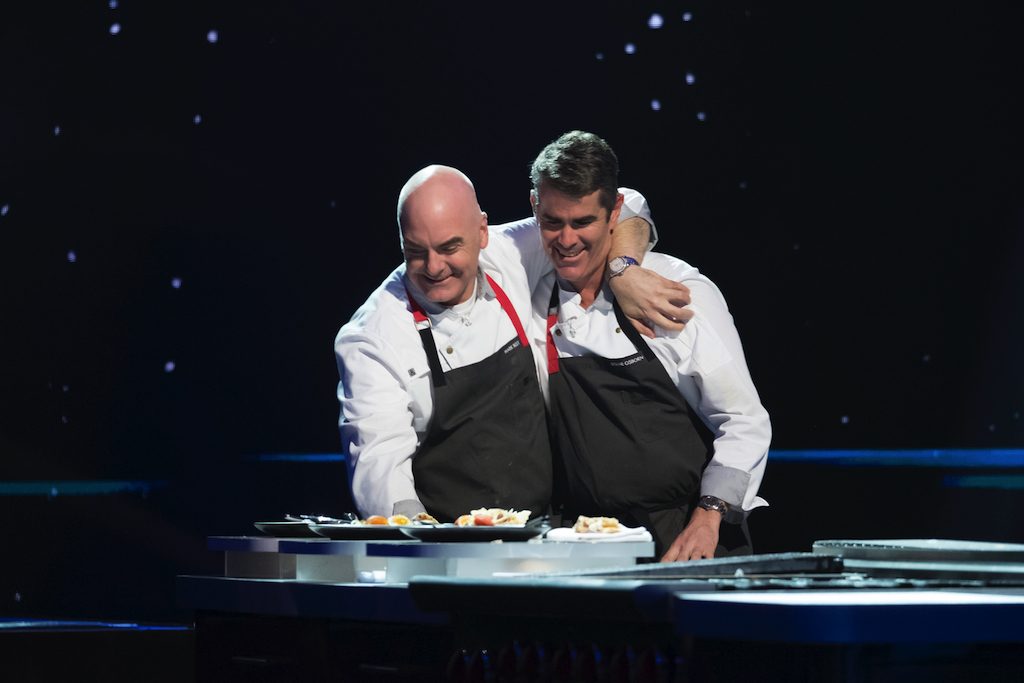 In 2018, Australian chefs Mark Best and Shane Osborn reached the final of the American Netflix reality TV cooking show The Final Table, filmed in Los Angeles. For those who haven't seen it, it's a bit like MasterChef for real chefs. The show had 24 chefs from around the world competing in teams of two to create dishes that represented the cuisine of nine different countries. Of the 12 teams, three were from the United States, and it may not have come as a surprise that one of the U.S. teams won the competition.
However, the runners up to the winning team of Darren MacLean and Timothy Hollingsworth were our very own Australian duo, Mark Best and Shane Osborn, who many commentators consider were hard done by and should have won, especially seeing that they cooked what were judged the 'best dishes' in five out of the nine rounds.
Also considering that they didn't get paid and had to endure a long and complex selection process, including psychological testing, I wondered why they competed, and I put that question to them aboard the Genting Dream, sailing out of Singapore. Both were on board the cruise ship giving cooking demonstrations and enrichment talks, as well as re-creating their Final Table Experience in Mark Best's Seafood Grill & Prime Steakhouse, one of the specialty restaurants on board Genting Dream.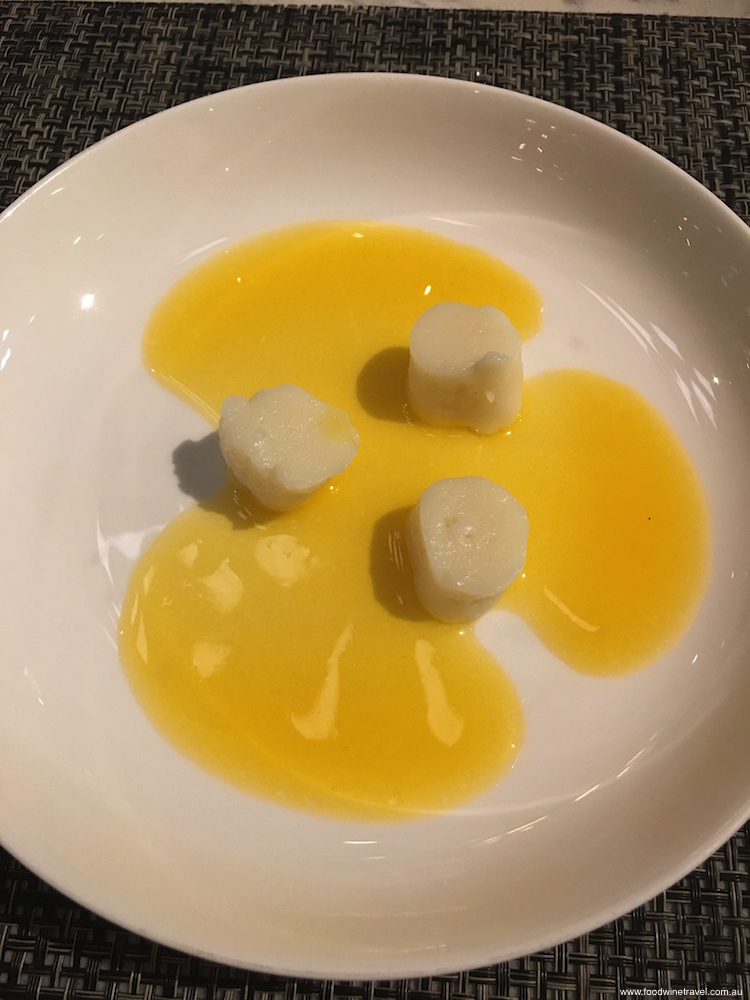 Shane and Mark explained that they had previously formed a friendship and thought that they would work well together in the competition. Mark said it was a once in a lifetime opportunity that brought together and tested all his skills and experience. Shane thought that their collaboration, seasoned with jokes and quips, flavoured the show and created the 'bromance' story between them.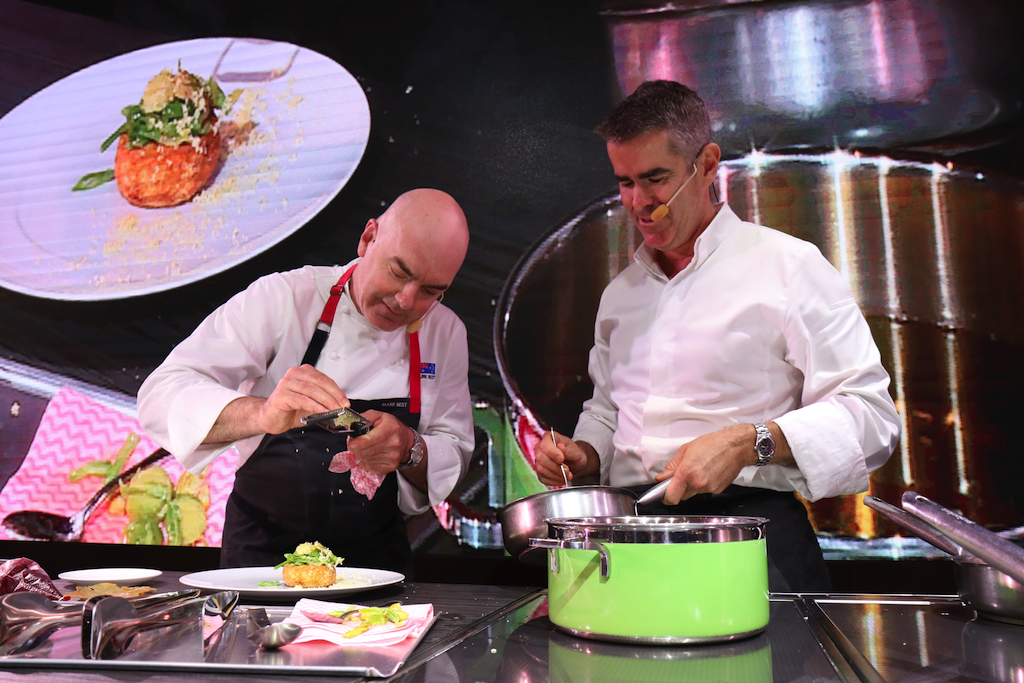 He thought that it gave them an advantage and enabled them "to scare" some of the other contestants with comments like, "is that supposed to be burnt?". Aussie chefs love a bit of culinary sledging! The show has given the duo celebrity status, something that was very evident on the 5-night Impressions of Vietnam Dream Cruise out of Singapore. After every one of their cooking demonstrations, crowds of people queued to get autographs and photos, and they were continually stopped as they made their way around the ship.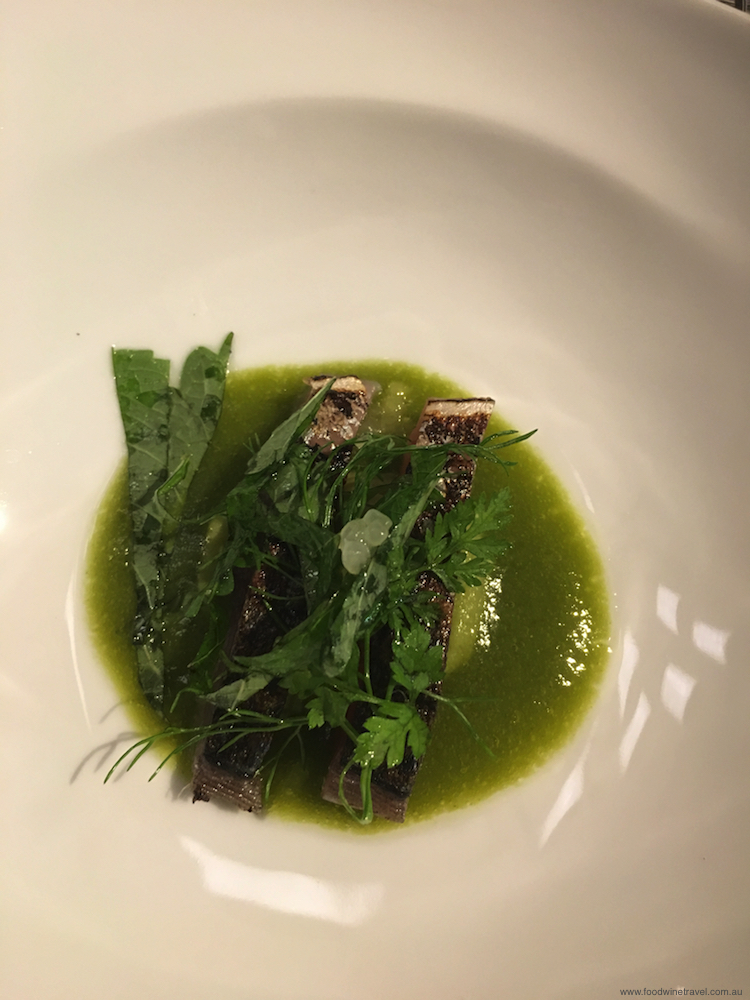 In their cooking demonstration, they re-created their famous Thanksgiving turkey burger from The Final Table competition. Faced with the challenge of producing a dish that symbolized American Thanksgiving and using specified ingredients such as turkey, stuffing, pumpkin and cranberry sauce, they used flair and imagination to produce a turkey burger that surprised the judges by having the cranberry sauce concealed inside. Everyone at the cooking demonstration on board the Genting Dream got to sample the turkey burger; I was reminded of the flavour explosion in a dumpling when I bit into it and the warm cranberry sauce oozed out.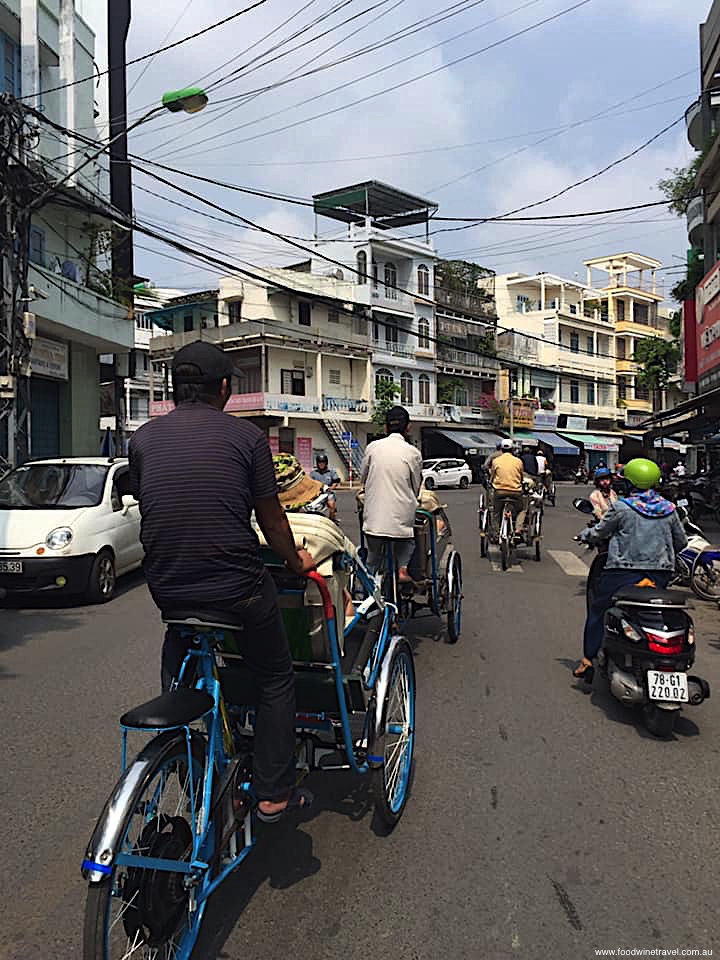 In 2016, Mark Best closed his award-winning restaurant, Marque, that he had operated in Sydney for 17 years, and opened Bistro by Mark Best on Genting Dream. That began an association with Dream Cruises that has continued and promises to become even more exciting when sister ship Explorer Dream soon heads to Australia and New Zealand. Shane Osborn still operates Arcane, his Michelin Star restaurant in Hong Kong, and has recently also opened Cornerstone, a casual Hong Kong bistro. Their very successful collaboration on The Final Table has prompted Mark and Shane to consider other possibilities together, such as their own cooking and travel shows.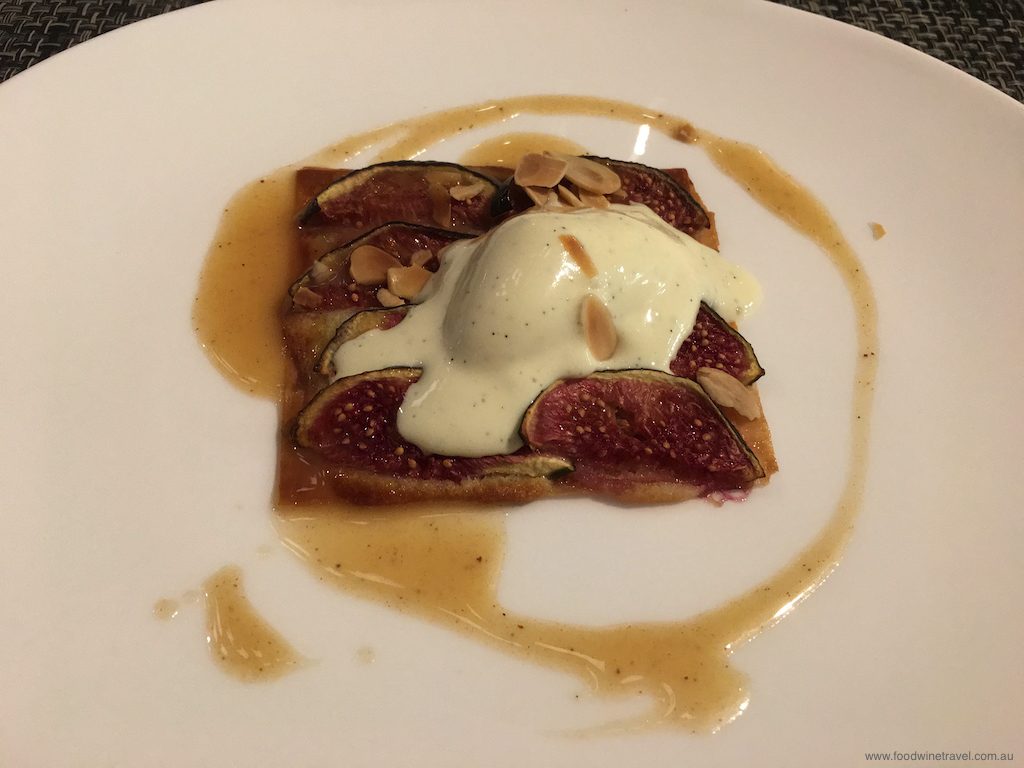 If their collaboration on board Genting Dream is any indication, we can expect a future full of innovation and gourmet genius. There are some meals I have had that are totally forgettable, but there are also some that I will never forget and that I would rate as world class. The Final Table Experience in Mark Best's restaurant on Genting Dream rates as one of the best (no pun intended).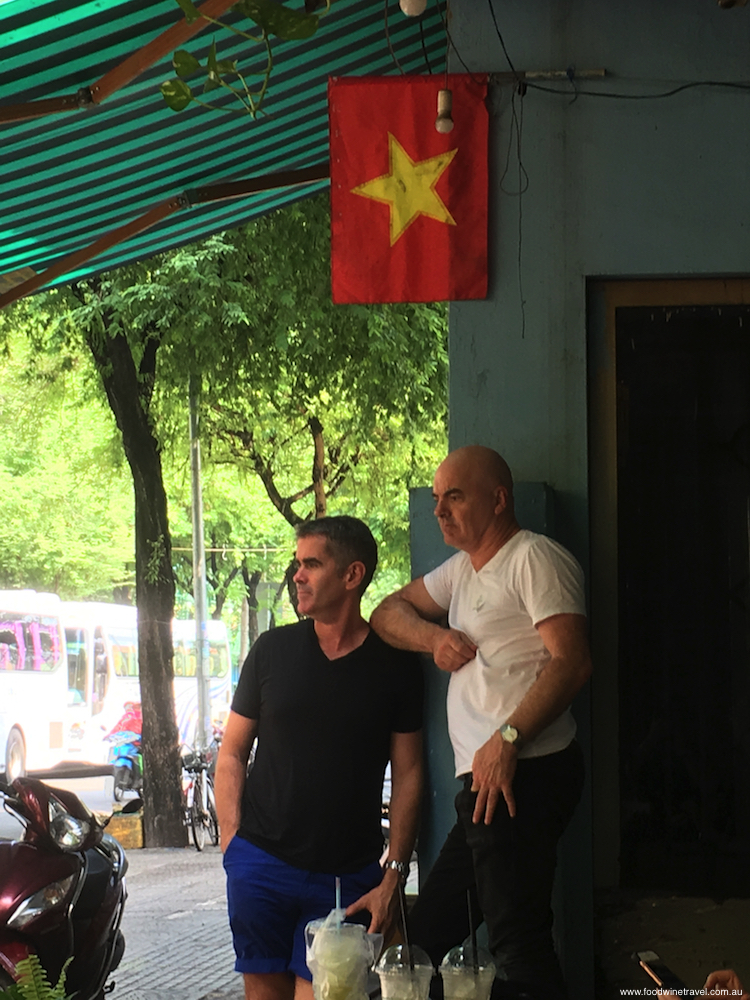 Mark talks about simple food that is enhanced by complex preparation and that may feature just two ingredients on the plate. Compared with some high-end restaurants, this on-board meal is very affordable, with six courses for 100 Singapore dollars or 150 Singapore dollars with wine pairing. The wine with this food is skillfully paired by the ship's experienced sommelier Erdal Uysal, who has been with Genting Dream from the beginning.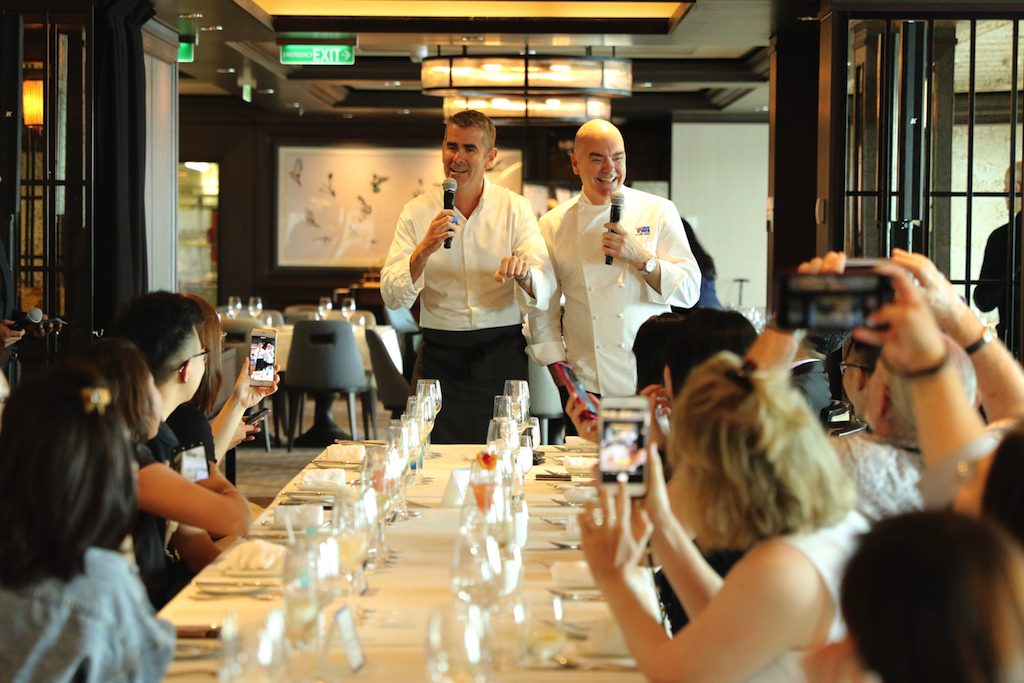 Here is the menu featuring dishes inspired by both chefs and enhanced by an excellent wine selection:
Canapés
Beaufort and Onion Seed Gougeres
King Salmon Tartare with Ikura and Pickled Cucumber
Potato Blini and Caviar
Doughnuts with Chicken Liver Parfait and Cocoa
---
Starters
Parmesan Gnocchi and Pumpkin Dashi
Canaletto Prosecco Vino Spumante

Lightly Smoked Saba Mackerel with Avocado
Green Pepper and Sanso Pepper Essence
Pascal Jolivet Pouilly-Fume 2014
---
Mains
Steamed Grouper with Prawn Custard
Carrots slow-cooked with Lemongrass
Stags' Leap Chardonnay 2016

Slow-braised Wagyu Short Ribs with Charred Onions and Tamarillo Salsa
Wynns Coonawarra Estate Shiraz 2017
---
Desserts
Frozen Mandarin Curd with Mandarin Sherbet
Veuve Clicquot Ponsardin NV

Fig and Almond TarteFine with Cinnamon Beurre Noisette and Vanilla Ice Cream
Vinferno Bonny Doon Grenache Blanc 2013
If you're wondering what the standout was, it was the whole menu. I will say, however, that the carrot with the grouper was one of the best carrot recipes I've ever tasted, and that both desserts were sensationally matched with two extremely good wines. I could say that this meal was a dream but I'd be sounding too much like Mark and Shane themselves.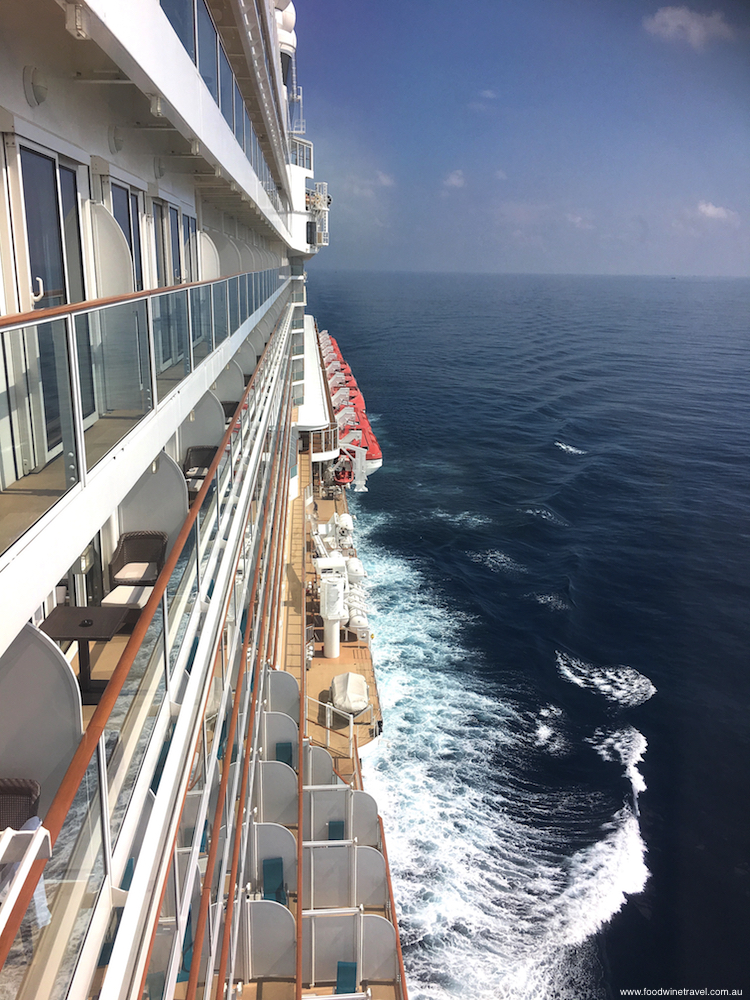 Dream Cruises offer some unique passenger enrichment experiences, of which The Final Table Experience is but one. There are also a number of other very good dining options, including the Silk Road Chinese restaurant, Umi Uma Japanese Teppanyaki and the Blue Lagoon specializing in Indian and Asian cuisine.
With Explorer Dream arriving in Australia on October 27, the culinary opportunities are now even greater. Previously Dream Cruises have not operated in Australia, but we will shortly get the opportunity to embark on their cruises in our own country and experience Mark Best's culinary skills.
For itineraries and more information on Dream Cruises: www.dreamcruiseline.com
For information from Mark Best on Genting Dream culinary experiences: www.markbest.com.au
With thanks to Dream Cruises for hosting Maurie on Genting Dream and allowing him to spend an amazing few days with Mark Best and Shane Osborn.
You might also be interested in our post on Penfolds Wine Vault At Sea, one of the many special experiences on board Genting Dream.