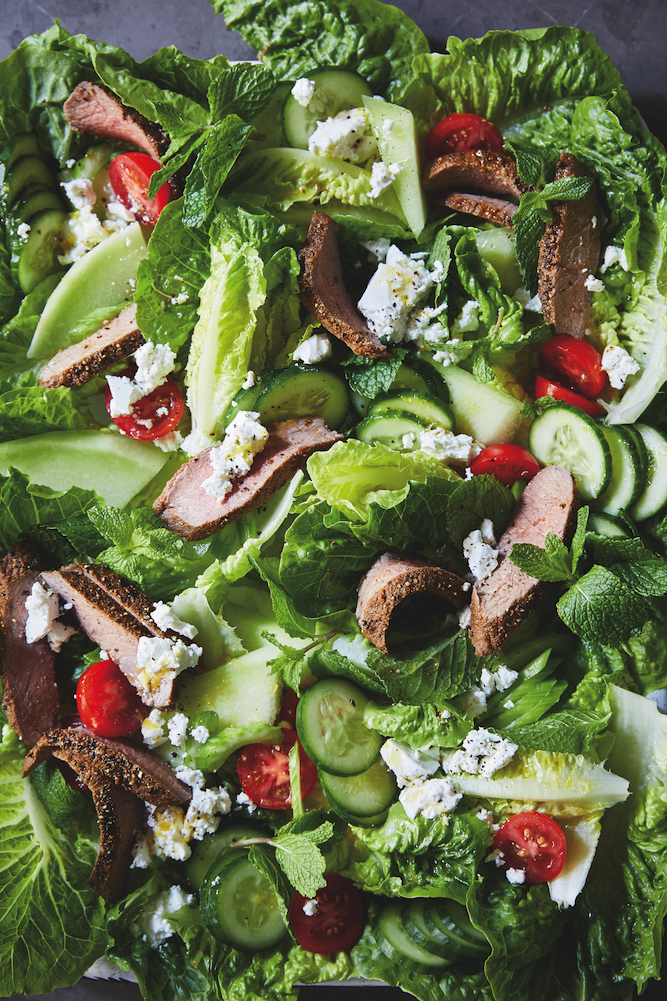 CSIRO, Australia's national science agency, has been dedicated to the practical application of knowledge and science for society and industry since 1928. Today CSIRO ranks in the top one per cent of world scientific institutions in 12 out of 22 research fields. Its reputation is such that two previous cookbooks published by CSIRO, The CSIRO Low-Carb Diet and CSIRO Low-Carb Every Day, were instant best sellers.
With its latest book, CSIRO turn its attention to the gut, of which it is at the forefront of scientific research – helping people to understand how it is pivotal to a healthy metabolism, a healthy brain and a healthy immune system. Published by Macmillan Australia, The CSIRO Healthy Gut Diet contains simple, practical advice and a wide range of tasty, easy-to-make recipes designed to benefit the gut and overall health.
The book is authored by principal research scientist at CSIRO Health and Biosecurity, Dr Tony Bird; senior research scientist with CSIRO Food and Nutrition, Dr Michael Conlon; and senior research dietitian at CSIRO Health and Biosecurity, Dr Pennie Taylor.
How the gut functions
CSIRO Health and Biosecurity conducts research into human health, including disease prevention, diagnosis and innovative treatment. Dr Bird leads multidisciplinary research teams investigating the influences of foods on human health and wellbeing, with particular emphasis on dietary fibre and its role in reducing chronic disease risk. Dr Conlon's research has been applied to understanding and helping prevent conditions such as inflammatory bowel disease and colorectal cancer, while Dr Taylor's work has been in the area of diabetes and obesity management.
Their book provides information on how the gut functions and what can go wrong, and it highlights an interesting discovery about the importance of feeding gut bacteria with a particular type of fermentable fibre called resistant starch. The recipes included in the book were specifically developed to be high in fibre and resistant starch. Based on fresh, seasonal wholefoods, the recipes are consistent with the CSIRO's core dietary principle of higher proteins and lower carbohydrates.
As with the previous books, the recipes are easy and appealing, with choices such as Crispy fish tacos and Mexican slaw; Bang Bang chicken rice bowl; Fast pork chilli with red rice and beans; and this wonderful salad that is a great choice for summer.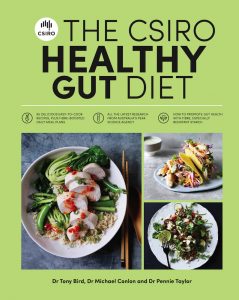 ---
Buy your copy of The CSIRO Healthy Gut Diet from Book Depository now, with free delivery worldwide
---
Cumin Lamb With Honeydew Salad
Serves 4
800g lean lamb backstrap
1 tablespoon garlic-infused olive oil
3 teaspoons ground cumin
3 teaspoons ground coriander
Honeydew Salad:
1 tablespoon garlic-infused olive oil
finely grated zest and juice of 1 lemon
2 baby cos lettuces, leaves separated
1 cup small mint leaves
2 Lebanese cucumbers, thinly sliced into rounds
1 stick celery, thinly sliced
250 g cherry tomatoes, halved
200 g peeled, seeded and chopped honeydew melon
100 g salt-reduced Danish feta, crumbled
Preheat the oven grill to high and line a large baking tray with foil.
Place the lamb, olive oil, cumin and coriander in a large bowl and toss until well coated. Season to taste with freshly ground black pepper. Transfer to the prepared tray and cook under the grill, turning once, for 10 to 12 minutes for medium or until the lamb is cooked to your liking. Transfer to a chopping board, cover loosely with foil and rest for 3 minutes, then cut on the diagonal into thick slices.
Meanwhile, to make the honeydew salad, whisk together the olive oil, lemon zest and juice in a large bowl. Season to taste with freshly ground black pepper. Add the remaining ingredients and toss well to combine.
Divide the lamb evenly among 4 plates and serve with the honeydew salad. You can serve this with 4 chargrilled slices of gluten-free chia and sunflower bread, drizzled with a little extra garlic-infused olive oil.
Recipes and photos from The CSIRO Healthy Gut Diet by Dr Tony Bird, Dr Michael Conlon and Pennie Taylor. Published by Macmillan Australia and reproduced with the publisher's permission.
This story originally appeared in PS News online.