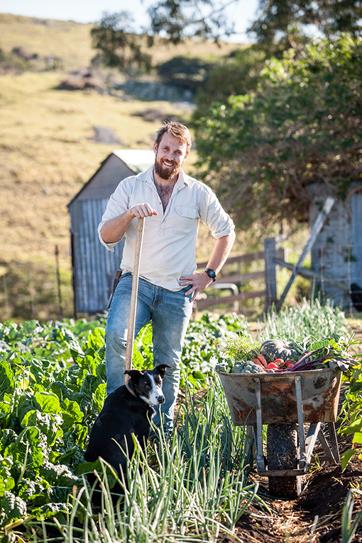 Not everyone has the opportunity to move to the country and start farming, but that doesn't mean you can't play a meaningful role in how your food is produced, says Paul West, host of the television series River Cottage Australia.
"The first and most important thing you can do is care. Care about how your food is being produced, care about who is reaping the benefits from its sale, care about how far it has to travel, and care about how it will benefit you," West writes in the introduction to his book, River Cottage Australia, published by Bloomsbury Publishing. "Seek out farmers markets and small retailers who take pride in what they're selling. It may be a touch more expensive but the food will be more nutrient-dense and there will be none of the hidden social and environmental costs that accompany the industrial food complex."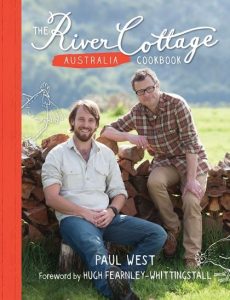 It was in England that Hugh Fearnley-Whittingstall sowed the seed for River Cottage, a show that became a huge success on television there and later in Australia as he grew and foraged for his food, and preached the message of environmental sustainability.
The show spawned a spin-off in River Cottage Australia, recruiting the Hunter Valley-born West as its presenter. New to television at the time, West is a trained chef who had worked in all areas of food production, from Melbourne's renowned Vue de Monde restaurant and being a WWOOFer (Willing Workers on Organic Farms) in orchards, to working in wholesale markets and at retail fruiterers.
Self-sufficiency and sustainability
His passion for food, self-sufficiency and sustainability was given an outlet on a beautiful old dairy farm between the Sapphire Coast and Mount Gulaga, near Central Tilba, New South Wales. As West and Fearnley-Whittingstall mapped out a sustainable future for the farm, there were challenges aplenty, from fun-filled attempts to catch octopus to foraging for elusive wild mushrooms, but judging by the photos in the book, West looks right at home in this truly beautiful part of the world.
The cookbook features recipes from the first three series of the show. There are more than 120 recipes for bread, dairy, salads and vegetables, meat and seafood dishes, from humble pumpkin scones to baked salmon, pig on a spit, beer marinated chicken wings and the barbecued squid salad featured here. Fearnley-Whittingstall wrote the introduction to the book, which has beautiful, atmospheric photography by Mark Chew.
**Buy River Cottage Australia from Book Depository, with free delivery worldwide **
Food Wine Travel gets a small commission on purchases through this link but it doesn't cost you any extra.
BARBECUED SQUID SALAD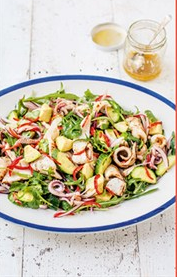 4 whole, medium-sized squid
1 red onion, finely chopped
1 Lebanese cucumber, halved lengthways and sliced
2 mild red chillies, seeds removed, finely chopped
1 avocado, roughly diced
2 handfuls of rocket
Small bunch of coriander, leaves picked
Olive oil, for grilling
Salt and pepper
1 lime
Dressing:
60ml (¼ cup) extra-virgin olive oil
Splash of sherry vinegar (or balsamic or red wine vinegar)
2 garlic cloves, finely chopped
Clean your squid by separating the eyes, beak and tentacles from the hood. Remove any internal organs as well as the quill from inside the hood and give it a good rinse. Cut the eyes away from above the tentacles and pop the beak out. Cut along one side of each of the hoods to open them out into a long, flat piece.
Lightly score the inside of each hood in a cross-hatch pattern. If you don't have the time or inclination to clean a whole squid then your fishmonger should be able to provide you with scored pieces.
Combine the onion, cucumber and chilli in a salad bowl. Toss through the avocado, along with the rocket and coriander leaves.
To make the dressing, combine the extra-virgin olive oil, sherry vinegar and garlic.
Recipes and images from The River Cottage Australia Cookbook, by Paul West, published by Bloomsbury, and reproduced with their permission.
This story originally appeared in PS News online.
You might also like: Paul West throws some Moreton Bay bugs on the barbie at Sandstone Point.