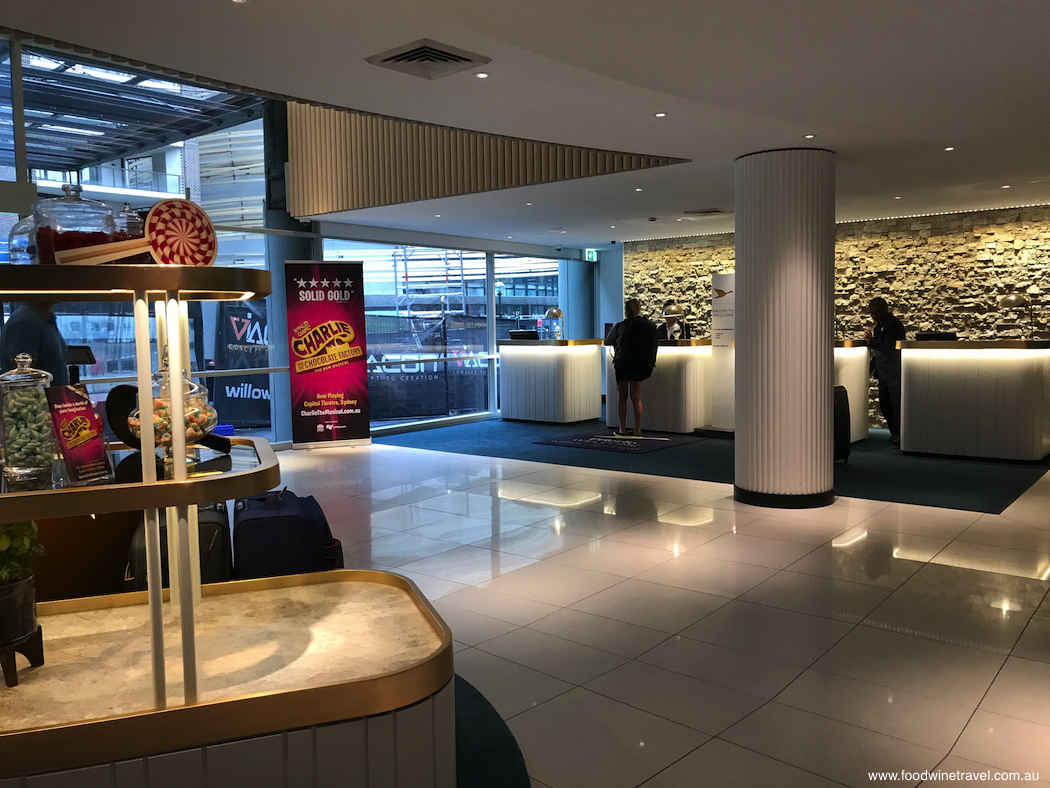 It's a cheery welcome indeed when you step into the lobby of the Novotel Sydney Darling Square, despite the roadworks and construction barriers we've dodged to enter the hotel. It's just a 5-7 minute walk to the Capitol Theatre, where Charlie and the Chocolate Factory is wowing audiences, and the lobby is decorated with all sorts of paraphernalia from the production, from posters and lucky golden tickets to sweet jars that you can raid to satisfy your inner child.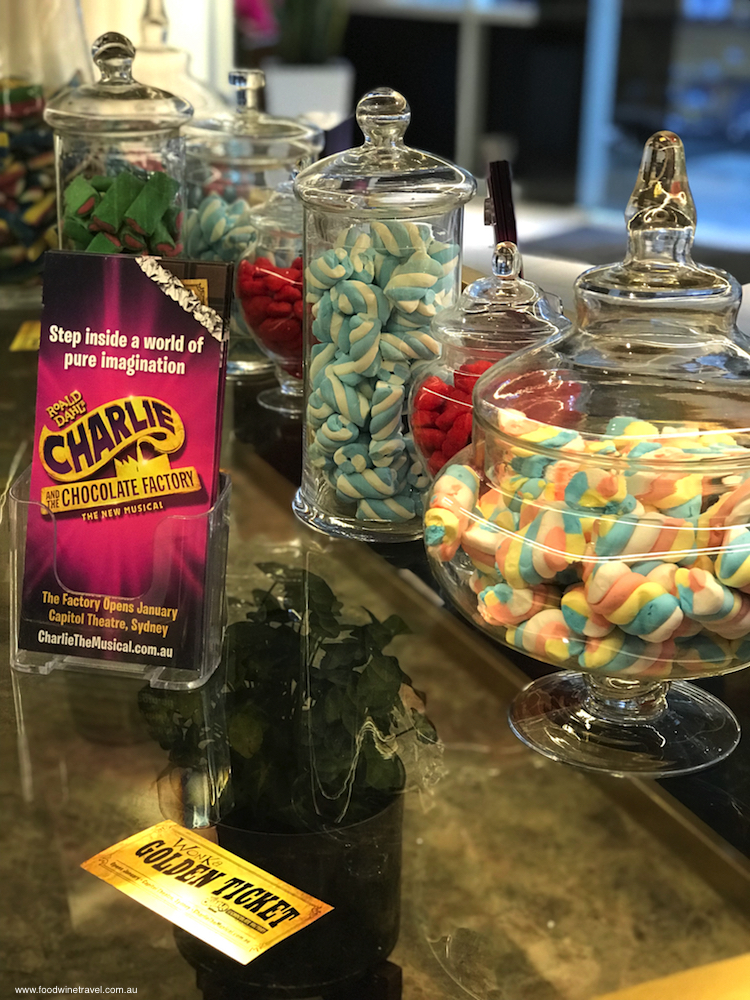 Although we are being hosted at the hotel, along with other writers, while attending TravMedia's key networking event, International Media Marketplace, we are also squeezing in a performance of Charlie and the Chocolate Factory while we are in Sydney. The Willy Wonka welcome is therefore a fitting one that gets us into the mood before we start walking the red carpet. (And as a little aside, if you haven't been to see Charlie and the Chocolate Factory yet, you really must – it's a feel-good show that offers pure entertainment from start to finish.)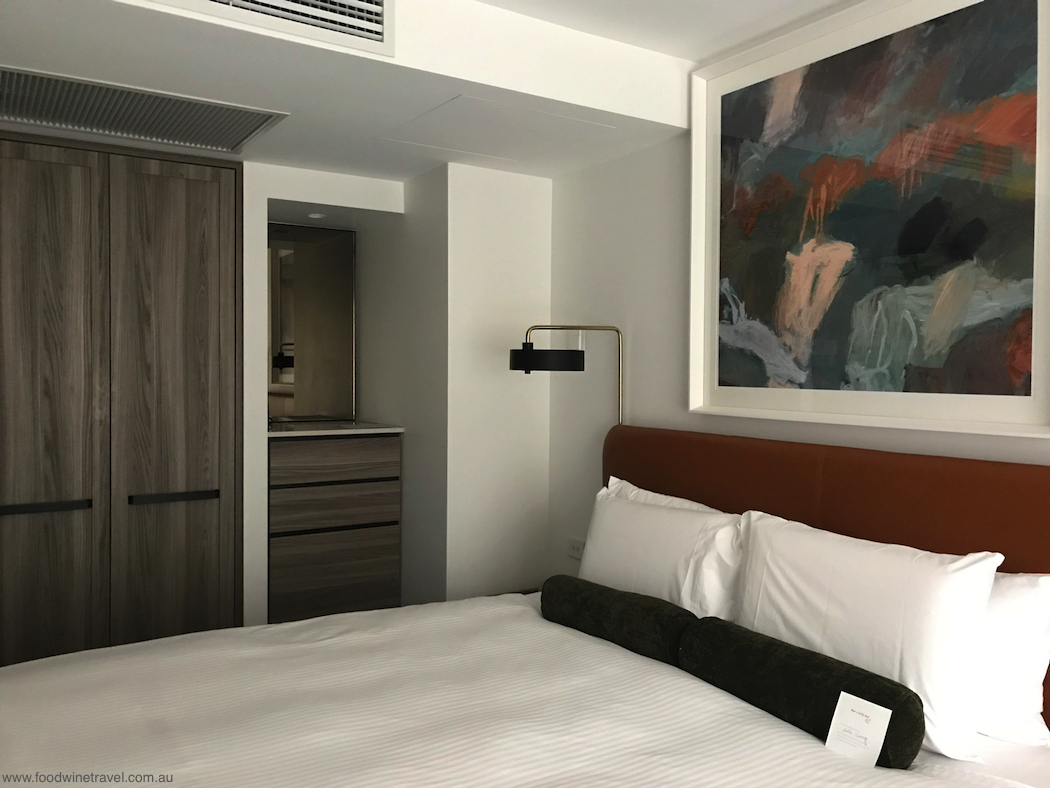 The Novotel Darling Square's proximity to numerous Sydney attractions is one of its greatest assets. Formerly known as the Novotel Rockford Darling Harbour, the 230-room hotel has been re-named to reflect its location in Darling Square, which is transforming into a bustling restaurant and entertainment precinct at the Ultimo end of the harbour. There's still a lot of construction work going on around the place but thankfully the rooms are super quiet with blockout curtains and very comfy beds, offering a good night's sleep.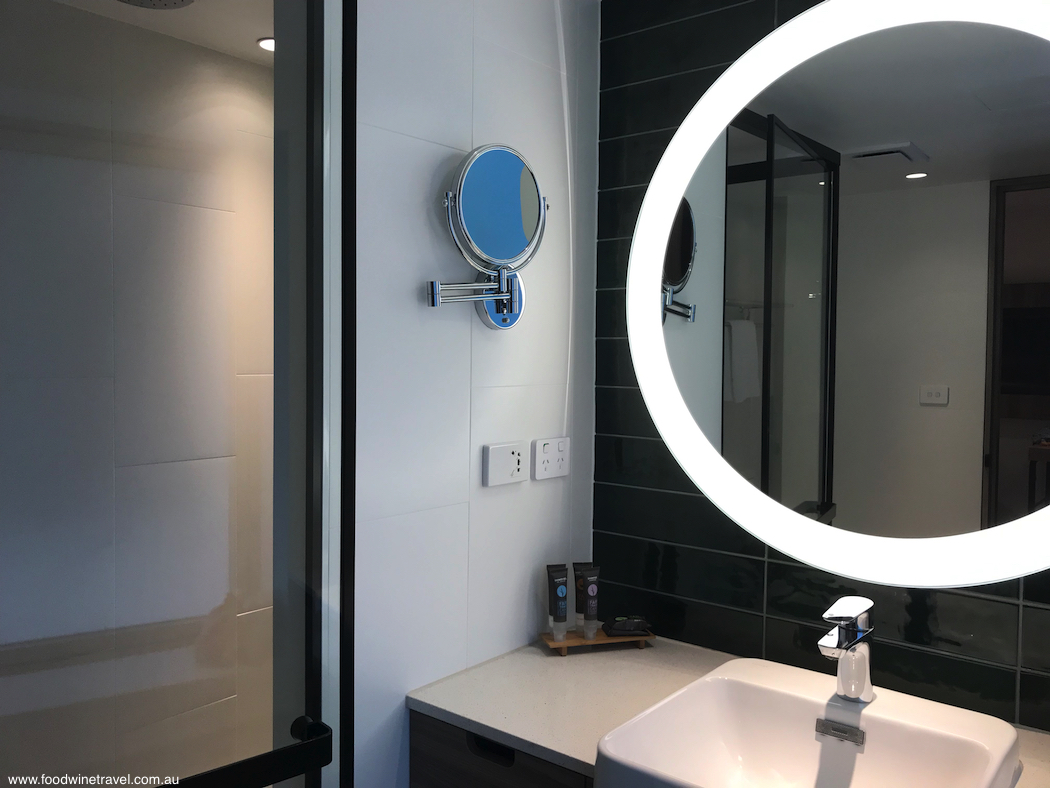 Our room has little view to speak of – it overlooks an apartment building on the site of the former Sydney Entertainment Centre – but the other side of the hotel overlooks the Chinese Gardens of Friendship. Request a room with a garden view if that's important to you. From the hotel it's a short walk to the International Convention Centre (ICC), Powerhouse Museum, Darling Harbour shops and restaurants, Chinatown and Sydney CBD. This makes it perfect for either business or leisure travellers. It's also close to Paddy's Market and the light rail that takes you to suburbs in Sydney's inner west. Paid parking is available for guests with cars.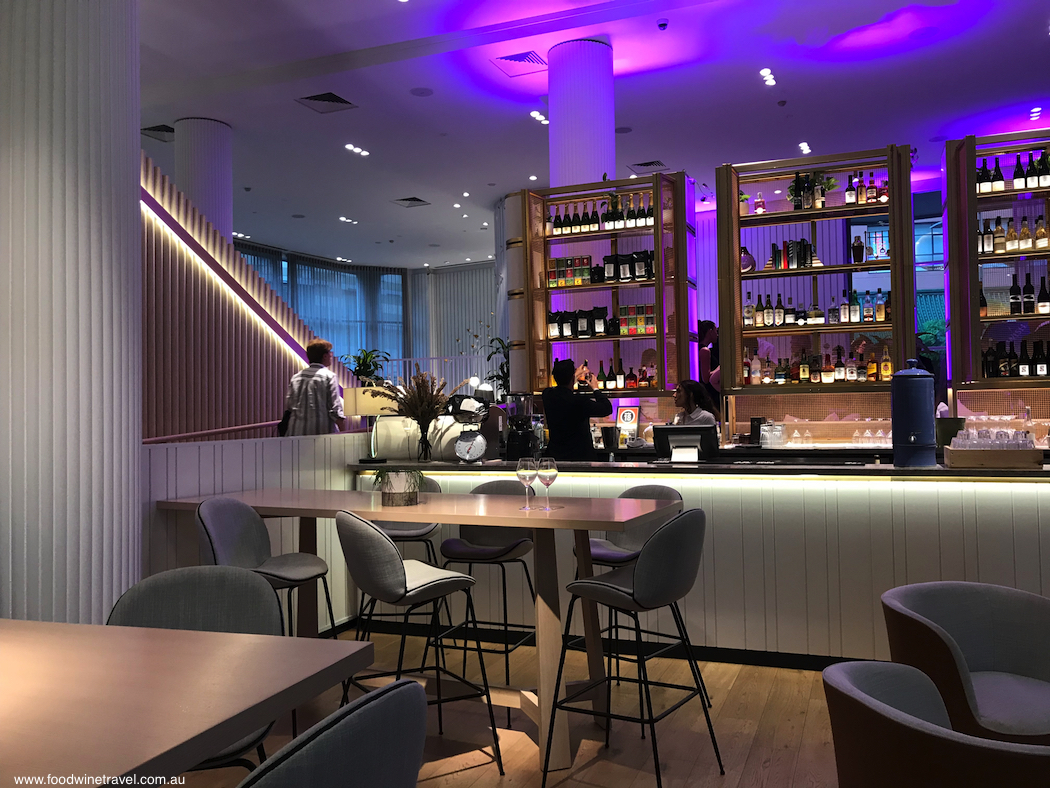 The hotel is classified as a "mid-scale hotel" and we're more than happy with our room which is large and modern with USB ports by the bed, free wi-fi, and a flat-screen TV with access to online streaming services. The room has a desk and a mini-bar with tea and coffee-making facilities. I appreciate the fresh milk for our cuppa, love the magnified make-up mirror in the bathroom, but am not so taken with the lack of a top sheet on the bed. We ramp up the air-conditioning and snuggle under the doona even though it's warm outside. The towels are big, thick and fluffy, and the shower has both a rain shower and a hand-held hose.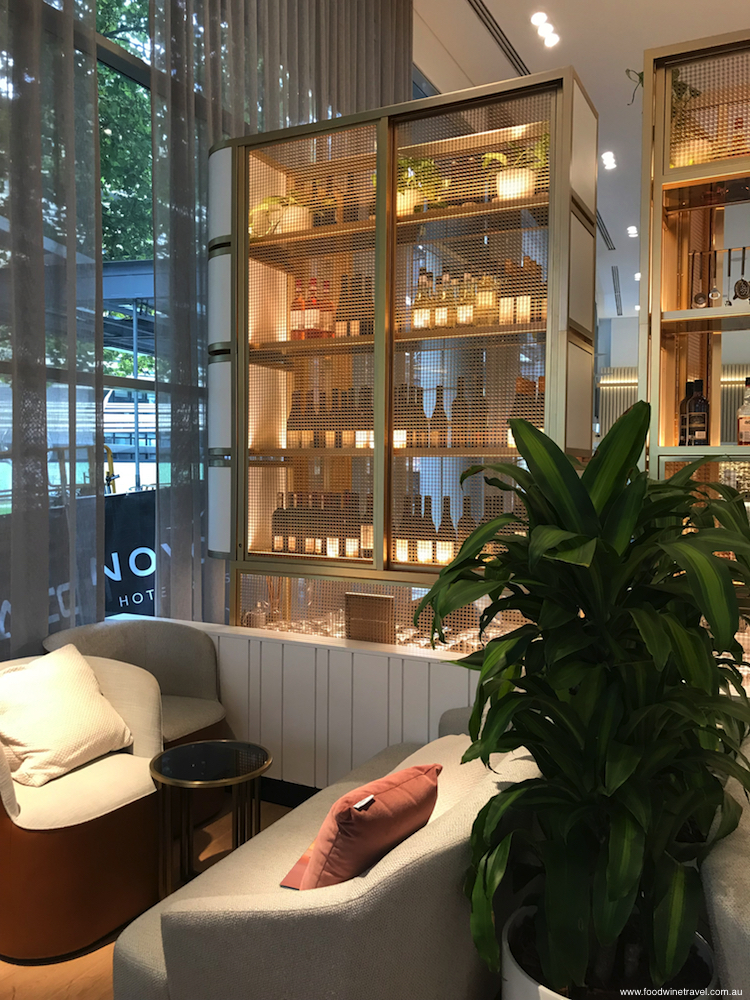 As well as a swimming pool, gym and business centre, hotel facilities include a bar and a restaurant, Pier Street Kitchen, which is open for breakfast and dinner. As part of the breakfast buffet, we can have eggs cooked to order, and they're done perfectly. The coffee, on the other hand, is less successful as I'm challenged by the machine and would prefer to have someone make it for me. Adjoining the hotel is the Pumphouse, a heritage-listed microbrewery offering more than 100 craft and premium brews and a casual dining menu, offering more choices for guests. Room service is available 24/7, and there are zillions of restaurants a short walk away.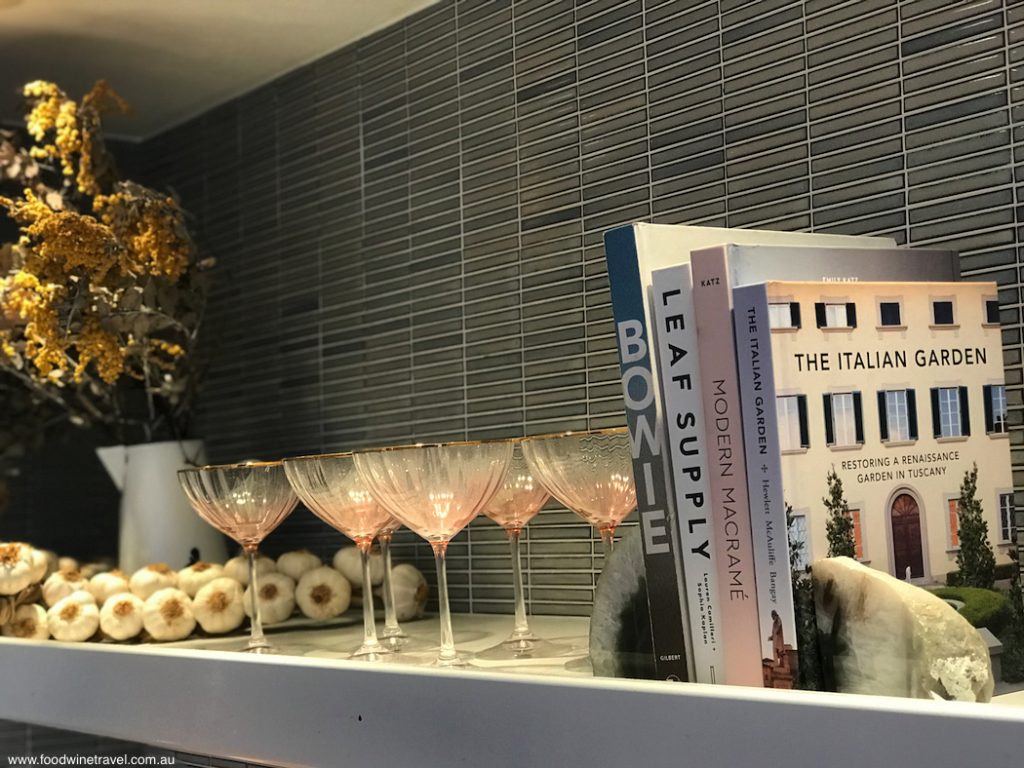 If you go:
Novotel Sydney Darling Square
17 Little Pier Street
Sydney NSW 2000
Australia
Tel: +61 2 8217 4000
www.novotelsydneydarlingsquare.com.au
We stayed in Room 728. With thanks to TravMedia for organising our visit.