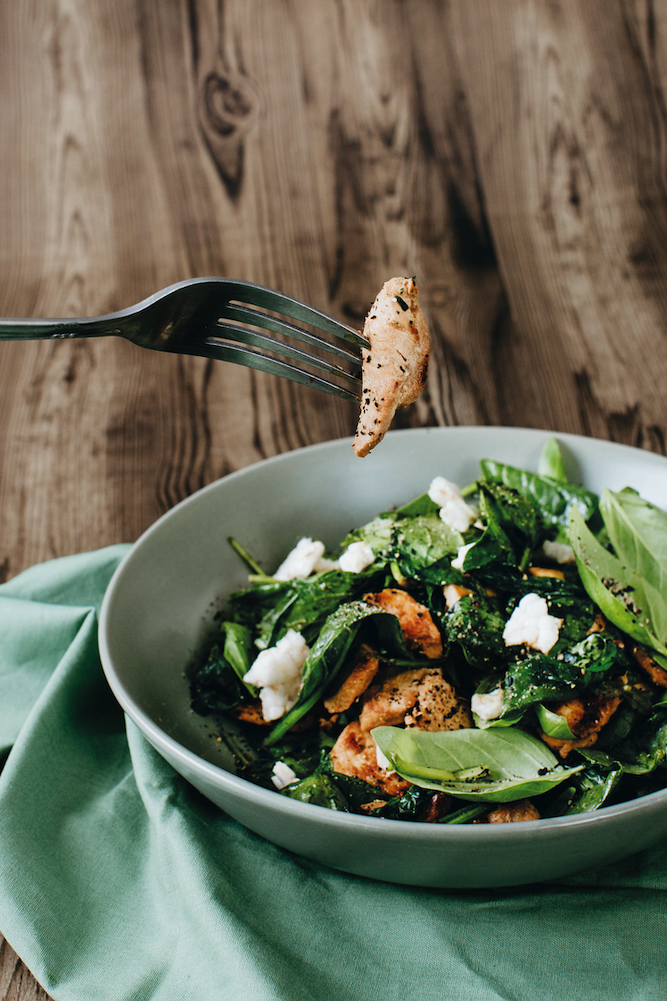 Bridget Davis is living proof that even as a food-obsessed chef, she can still eat beautiful gourmet food while putting her health and wellness front and centre. "It just takes some willing adjustment to your thinking and behaviour," says the author of Eat Your Way Slim & Healthy, published by Murdoch Books.
Even without exercise, Davis lost 33 kilos in 5½ months and her husband lost 15 kilos in 30 days by making changes to their diet. The radical transformation came about largely by switching to sugar-free, gluten-free, and dairy-free dishes. Drawing on her experience as a chef, she aimed to make her recipes delicious and appealing, something that she thought was lacking in other eating programs she researched.
Davis spent more than 20 years working in professional kitchens alongside the likes of Bill Granger, Tetsuya Wakuda and Marco Pierre White. By February 2018, she had hit a wall. Aged in her 40's, she was struggling with weight and poor health, suffering with anxiety and depression, and suffice to say, completely miserable.
Researching a solution, she learned that having a healthy gut can help with not only weight loss, but also energy, mood swings, depression, anxiety, sleep, high blood pressure, bloating and a range of other health issues.
Bridget's Healthy Kitchen
She began a gut health program but found the food so bland it was impossible to stick to. Armed with her experience as a chef for making simple ingredients taste delicious, and her new approach of 'food as medicine', she created Bridget's Healthy Kitchen, an online and social platform and book series with more than 200,000 dedicated followers worldwide.
"I fell in love with life again," says Davis of the transformation that took place after she swapped out all processed foods, dairy, sugar and gluten for fresh, healthier ingredients and her own recipes. Not only did she and her husband lose weight, but she also lost "the brain fog, bloating, mood swings, and tiredness".
Her Eat Your Way Slim & Healthy cookbook is a collection of over 100 sugar-free, dairy-free and gluten-free recipes and advice on how to create delicious recipes for every meal of the day. This recipe for Stir-fried chicken and basil salad gets a burst of flavour and texture from its finish of cracked rice cake.
If eating 150 g of spinach sounds daunting, wilting it in a hot pan for 30 seconds breaks it down and makes it more manageable. "As it breaks down it releases water, which helps to create a sauce for your salad," says Davis. "It also tastes great with simple seasoning."
---
Buy your copy of Eat Your Way & Slim Healthy from Book Depository (free delivery worldwide).
Buy your copy of Eat Your Way Slim & Healthy from Australian-owned Booktopia.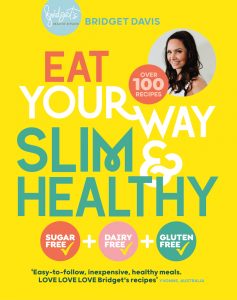 ---
Recipe For Stir-Fried Chicken And Basil Salad
100 g (3½ oz) chicken breast, sliced into strips
2 teaspoons Moroccan spice blend
½ teaspoon Himalayan salt
½ teaspoon freshly ground black pepper
150 g (5½ oz) baby spinach
2 tablespoons low-sodium tamari
2 tablespoons water
1 teaspoon lemon juice
1 handful basil leaves
1 rice cake, broken into pieces
Heat a small non-stick frying pan over medium heat and, when hot, add the sliced chicken breast. Allow to cook, stir-frying for 1 minute. Sprinkle over the Moroccan spice blend and season with the salt and pepper. Continue to cook and stir for a further 3 to 4 minutes, or until the chicken is cooked through.
Remove the chicken from the pan and set aside. Add the spinach to the pan along with the tamari, water and lemon juice. Season with salt and pepper and cook for 30 seconds, turning the spinach over until it is just wilted.
Remove the spinach from the pan and place on a plate. Toss the cooked chicken with the basil leaves and crumbled rice cake and build on top of the spinach.
Season with salt and pepper and pour the liquid from the pan over top of the salad.
Recipe and image from Eat Your Way Slim & Healthy by Bridget Davis. Published by Murdoch Books and reproduced with the publisher's permission.
This story originally appeared in PS News.