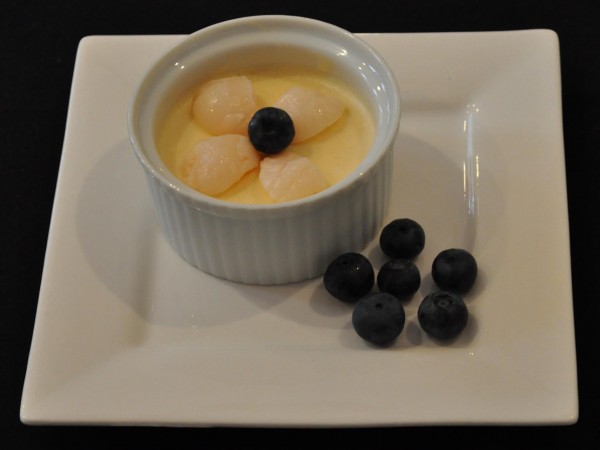 We Aussies fondly call them "stickies" – wines made from late-harvest or botrytised grapes that have developed luscious sweet, concentrated flavours.
They are fabulous dessert wines (and many pair beautifully with blue cheese too).
The Riverina region around Griffith, NSW, has developed quite a reputation for its Botrytised Semillon wines with many great examples coming out of the region.
In 2005, the Riverina Winemakers Association created the International Sweet Wine Challenge to enable Australian and New Zealand wines to be benchmarked against their international counterparts.
The challenge is open to non-fortified sweet wines, with this year's winners to be announced at a presentation dinner on September 8.

The Lillypilly Estate 2008 Noble Blend that claimed last year's trophy was also named in the Top 100 at the 2011 Sydney International Wine Competition, where the judges praised it for its rich, effusive nose, great balance, layers of flavours and long finish.
Also named in the 2011 Top 100 Sydney International was Lillypilly's 2002 Family Reserve Noble Blend.
It has netted 24 trophies and 26 gold medals all-up, an outstanding result that has made it one of the country's most successful show wines.
There's very little left now, more's the pity, but the 2008 Noble Blend is a worthy successor.
One of the interesting aspects of the Sydney International Wine Competition is that the evaluation of the top wines is done with food.
Last year, the dessert wines were judged alongside Coconut Bavarois with Lychees and Blueberries. Pour yourself a glass of Lillypilly Estate Noble Blend and enjoy.
Fact file:
Sydney International Wine Competition
International Sweet Wine Challenge
COCONUT BAVAROIS WITH LYCHEES AND BLUEBERRIES
Serves 6
90g caster sugar
4 egg yolks
90g shredded coconut
3 gelatine leaves
1 cup milk
1 cup coconut cream
300ml thick cream
Blueberries
Lychees
Stir the coconut in a dry fry pan over medium-low heat for two minutes until lightly toasted.
Transfer coconut into a saucepan with coconut cream and milk over medium heat.
Bring to the boil. Immediately remove from the heat and set aside for 30 minutes to infuse.
Whisk sugar and egg yolks in a bowl. Strain the infused milk through a fine sieve into the bowl, pressing down well.
Discard the shredded coconut. Whisk to combine, then return the mixture to a clean saucepan over low heat.
Keep stirring for a few minutes until you have a custard thick enough to coat the back of a spoon.
Soak gelatine leaves in cold water for five minutes. Squeeze excess water from gelatine. Add gelatine to the custard and stir to dissolve.
Remove custard from the heat and transfer to a bowl. Cover and refrigerate until cool — but not set — stirring from time to time.
Lightly whip the thick cream then fold into the cooled custard. Pour custard into six one-cup serving glasses and chill for at least six hours until set.
Place the glasses of custard in the middle of each plate. Decorate with lychees and blueberries. Serve immediately.